Specifications:
2,759 Sq Ft
3 – 4 Beds
4.5 Baths
1 – 2 Stories
3 Cars
Imagine a house where every nook and cranny screams "laid-back luxury." That's what we're diving into today.
Trust me, by the end, you'll be itching to put your feet up and claim your space in this Acadian charmer.
So, grab your favorite cuppa and let's take a whimsical tour!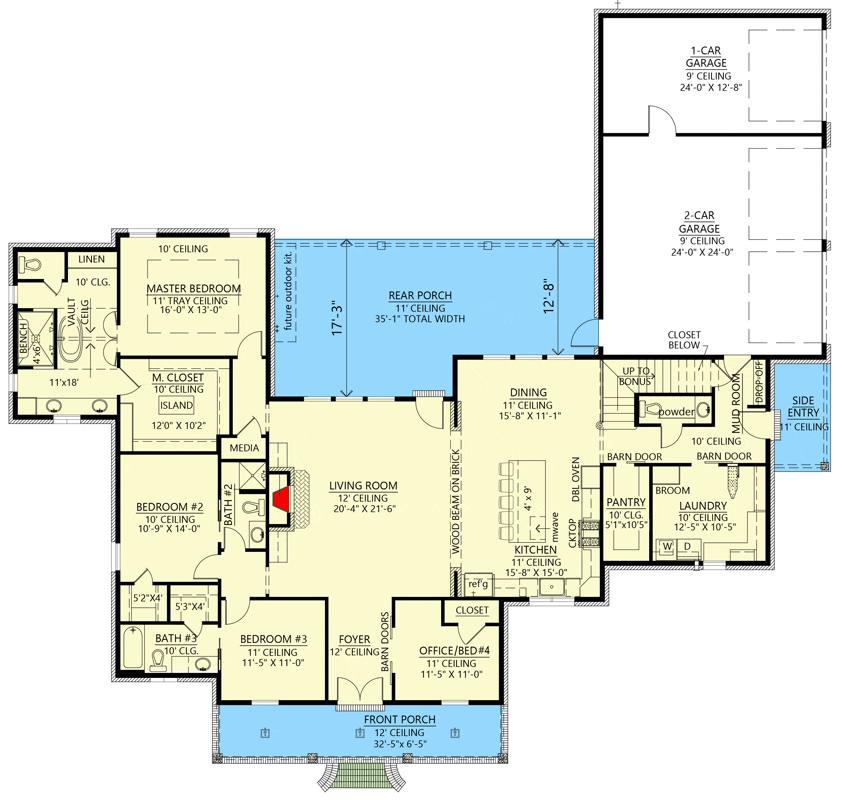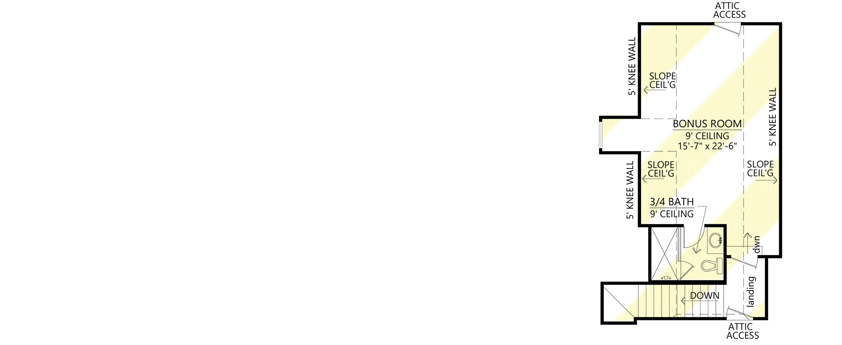 First things first, this Acadian house isn't about playing by the rules. Nope! With the option of 3 or 4 bedrooms, you can get that home office you've always dreamt of.
So, whether it's a room to crash after binge-watching your favorite series or that serene workspace where you plan to pen the next bestseller (or at least a rather long grocery list), this house has got your back.
Oh, and by the way, for those days when the "home office" just becomes a "nap station" – we won't tell if you won't.
Let's talk about that rear porch. It's not just a porch; it's THE porch. The kind where you sip lemonade on a lazy afternoon, host BBQ parties, or simply lounge with a juicy novel, stealing glances at the sun setting.
And if you're feeling a tad antisocial? Perfect place to hide when unwanted visitors pop by. (Just kidding. Or am I?)
Slide into the living room and you're welcomed by the comforting embrace of natural light. Seriously, even your houseplants will be doing a happy dance. Merging seamlessly with an eat-in kitchen, conversations flow as easily as the wine during Friday night dinners.
But the star of the show? The prep island with an eating bar. Yes, you heard right! Double ovens for the ambitious holiday dinners, and a walk-in pantry that's just begging to be filled with snacks. Midnight munchies just got a whole lot fancier.
Then there's the pièce de résistance: the master bedroom. This isn't just where you sleep; it's where you dream. The ensuite alone feels like a spa retreat with its deluxe 5-fixture setup. But, brace yourself, because the walk-in closet comes with a dresser island.
Yes, an island! For your clothes! Finally, a place where your extensive hat collection can feel appreciated. And if you don't have one, well, now you have a reason to start!
Now, don't get me started on the 3-car garage. Positioned discreetly at the back and boasting a side entry, it's every car lover's (or hoarder's) dream. But the magic doesn't stop there.
Stroll in and you're greeted by a mudroom, complete with a drop zone for all the knick-knacks you swear you'll put away tomorrow. And let's not forget the sizeable laundry room, hiding coyly behind a rustic barn door. Who knew laundry could be this stylish?
Think we're done? Think again! This house just keeps on giving. An optional second-level bonus room grants you an extra 508 square feet. Game room, home theatre, or perhaps an indoor trampoline park for those youthful-at-heart? The sky's the limit!
So, there you have it. A house that isn't just a space to live, but a statement. This Flexible Acadian House Plan screams adaptability, luxury, and a dash of cheekiness.
Whether you're a growing family or a solo dweller with a penchant for space, this is the kind of house that feels like home. But more than that, it feels like an adventure. So, ready to move in? I know I am!
Plan 56333SM