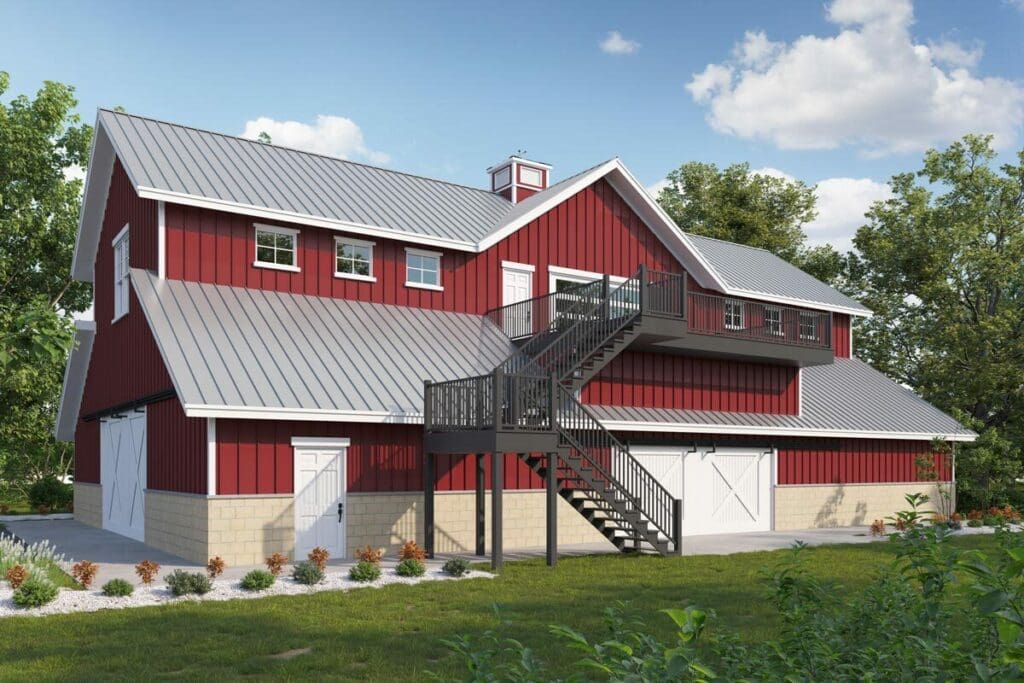 Specifications:
Ah, the Country Barn with Loft and Upstairs Deck – a house plan that's like a good ol' country song with a twist of modern luxury. Let's mosey on through this 1,950 square foot slice of heaven, shall we?
First impressions? This isn't your grandpappy's barn. The exterior is a delightful fusion of classic and contemporary.
With board and batten siding, this barn-style house gives a firm handshake to tradition. But wait, there's a twist – a ribbed metal roof that winks at modernity, saying, "Yeah, I've got style." It's like putting on a cowboy hat and Ray-Bans at the same time.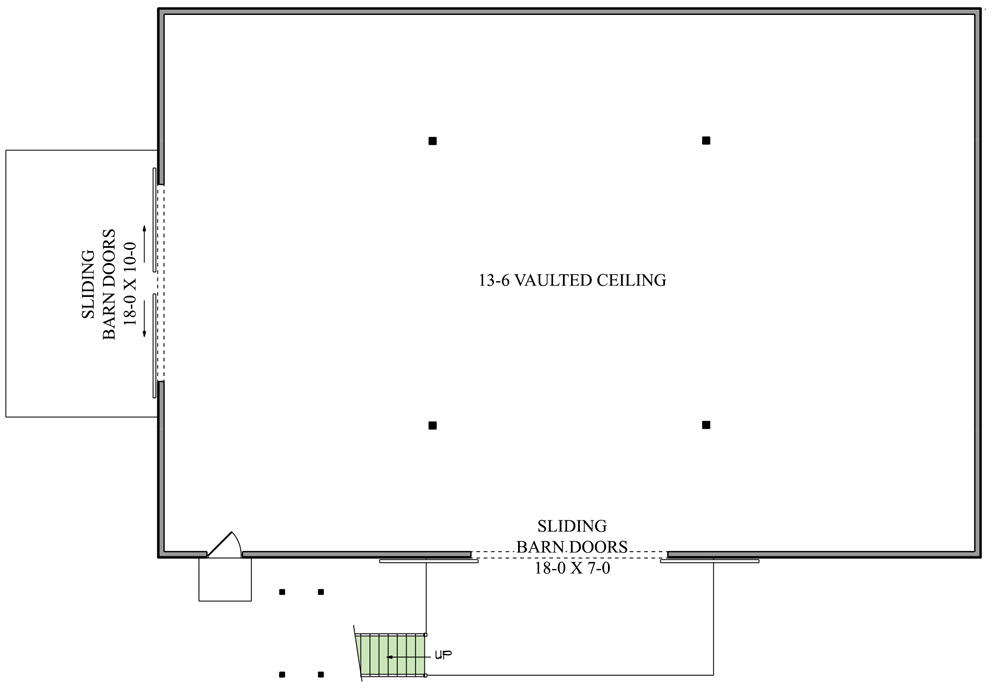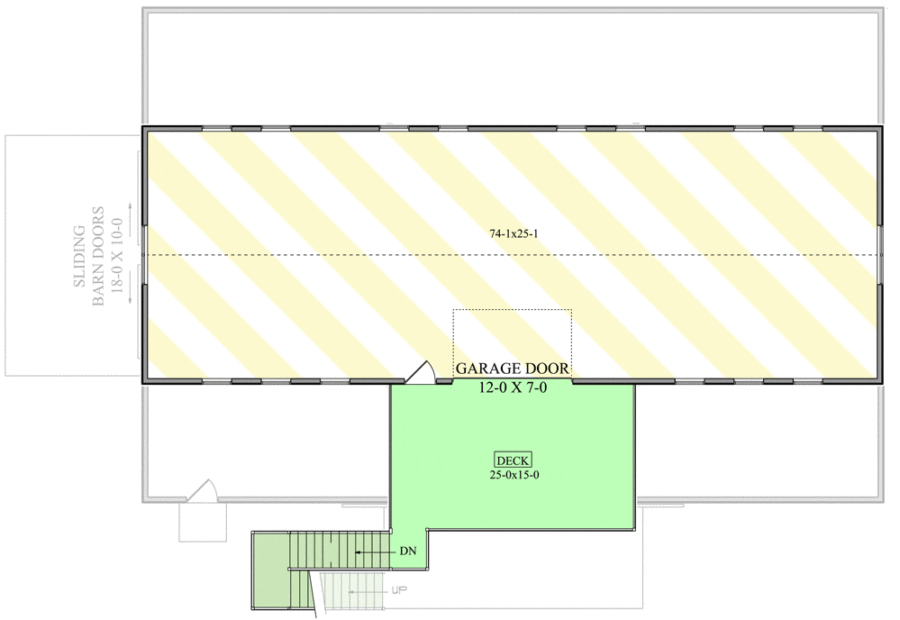 Now, let's talk about those sliding barn doors. We've got two sets – one 18′ by 7′ and the other a whopping 18′ by 10′.
They're like the welcoming arms of a country giant, ready to show you what's inside. And let me tell you, they slide smoother than a buttered biscuit on a hot skillet.
Stepping inside, you're greeted by a sight that'll make your heart do a little jig. The interior is a sprawling rectangular space, topped with a vaulted ceiling that reaches for the skies.
It's like the ceiling is saying, "Go on, stretch out, there's room to breathe here." It's spacious enough to host a hoedown or just sprawl out for a lazy Sunday nap.
Now, let's hoof it up the exterior staircase. It's sturdy, reassuring, and leads you to the crowning jewel: the 1,950 square foot loft. This loft isn't just a loft; it's a sanctuary.
With a vaulted ceiling mirroring the one below, it's like the house is giving you a high-five for reaching the top.
And the deck – oh, the deck! It's generous, it's welcoming, and it's the perfect spot to sip your morning coffee or watch the sunset with a glass of sweet tea.
It's like having your own personal box seat to Mother Nature's show.
In a nutshell, the Country Barn with Loft and Upstairs Deck is more than just a house plan; it's a dream for those who love the country's soul with a dash of modern comfort. It's like your favorite country song came to life and built itself a home.
So, if you're looking to combine the rustic charm of a barn with the comforts of modern living, y'all have found your match. Just remember, in a house like this, every day feels a bit like a lazy Sunday afternoon, with just the right amount of style.