Specifications:
3,634 Sq Ft
4 – 5 Beds
3.5 – 4.5 Baths
2 Stories
3 Cars
Picture this: You've just walked through a neighborhood filled with generic, same-same houses, and suddenly, BAM!
You're face to face with a house so enchantingly unique, it feels like stumbling upon a secret garden in the middle of a desert.
This, dear reader, is the beauty of our Craftsman-style haven.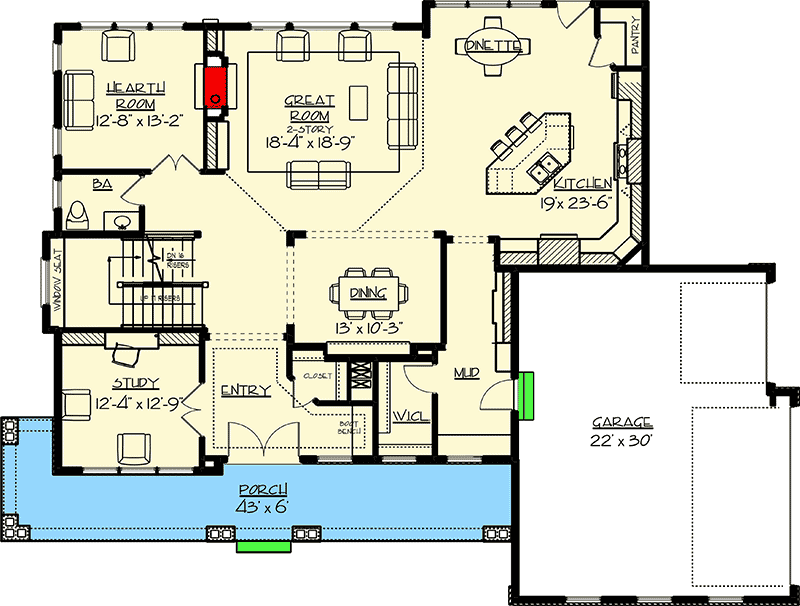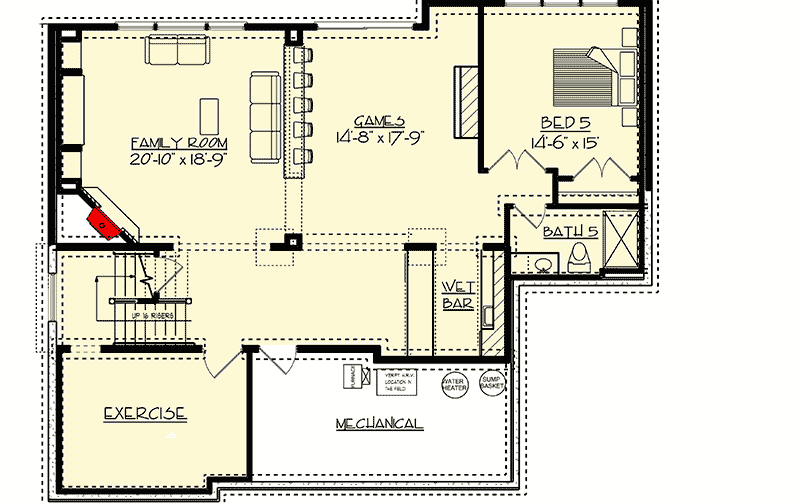 With a sprawling 3,634 Sq Ft, this house has got more space than a kangaroo's pouch. Considering your shoe collection, you'll need it!
And with 4-5 bedrooms, let's just say, your in-laws will now have a space (so no more excuses to dodge those family dinners!).
Imagine entering a foyer that not only greets you with its warmth but also offers you a comfy bench. Tired after a long day?
Sit down, kick off those heels, and feel the stress melt. And ladies and gents, in this age of fashion-forward choices, who wouldn't adore a walk-in coat closet?
Whether you're storing winter jackets, summer hats, or the odd Halloween costume, this feature is every organizer's dream.
Let's talk about the heart of the home: the great room. This two-story marvel is where your Pinterest board comes alive.
It's an open space, giving you sneak peeks into the kitchen, the dining area, and the oh-so-sunny dinette.
This design makes yelling across rooms, a household sport (bonus: you get to check on the kids while cooking up a storm).
But wait!
For those moments when Netflix calls for some solitude or perhaps when you're on that top-secret mission to surprise your partner with a romantic dinner, the hearth room and study are just a whisper away.
Journey upstairs and you're greeted with the kind of master suite that might just make you wonder if you're on vacation. Bedroom goals?
Try a romantic corner fireplace perfect for those chilly nights. And the master bathroom? Two words: sheer luxury.
Double sinks (because sharing is overrated), a tub that beckons for bubble baths, and a walk-in closet that might as well have its own zip code.
Speaking of upstairs magic, can we take a moment to appreciate the charming window seats found on the landing and bedrooms?
Perfect spots for your morning coffee, an engrossing novel, or some good old-fashioned daydreaming.
Now, if your dream home checklist includes a space for some good old family fun, or maybe a place where adults can be kids again, the lower level is just the ticket.
Opt to finish it, and voila! You've got a family room that's Netflix-binge ready and a games room that can host poker nights or perhaps karaoke sessions (wet bar included!).
Plus, with extra space for storage, bedrooms, and a bathroom, your guests might just overstay their welcome.
In conclusion, this Craftsman wonder is not just a house; it's a feeling. It's the blend of comfort, luxury, and those tiny details that make you smile.
Whether you're a family of four, a singleton with a penchant for space, or simply someone who appreciates the finer things, this home is your happily ever after wrapped in brick and mortar.
Plan 73376HS