Specifications:
1,708 Sq Ft
3 Beds
2 Baths
1 Stories
2 Cars
Oh, boy! It's like Christmas in June as we unwrap this gorgeous Craftsman Ranch home plan.
If I were a house, I'd probably be this 3-bedroom, 2-bathroom masterpiece.
Why? Because it combines charm, functionality, and the kind of coziness that would make Goldilocks ditch the three bears for good.
So, put on your comfy slippers, grab your favorite cup of Joe, and join me on this tour of your future home!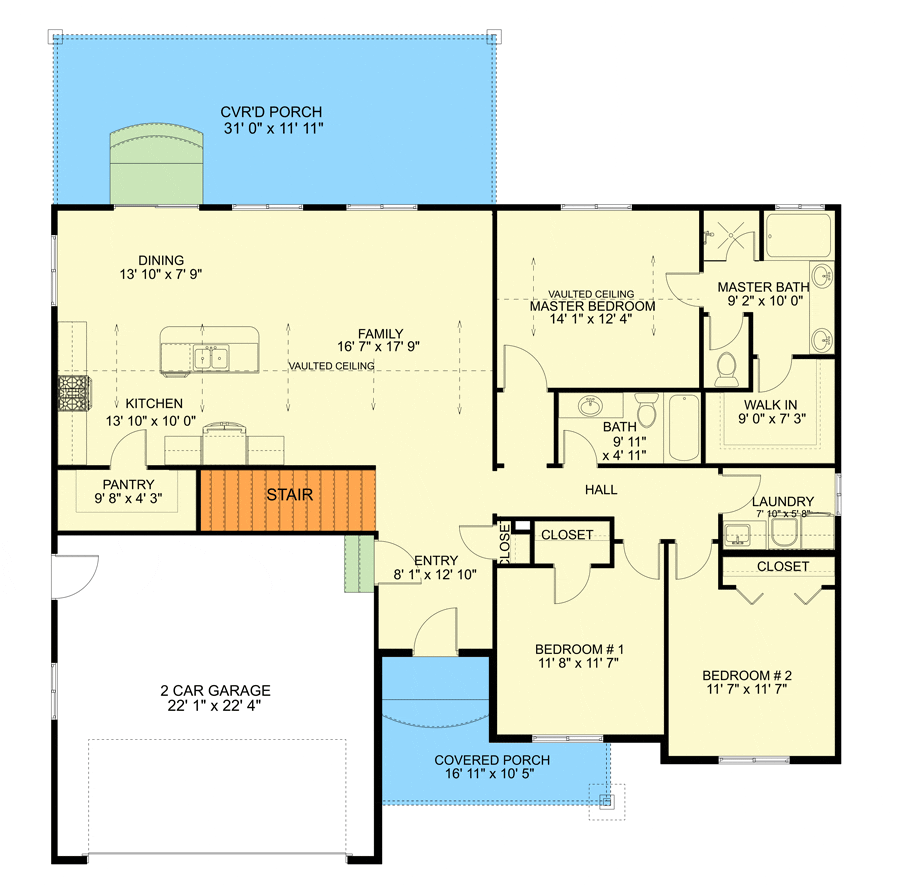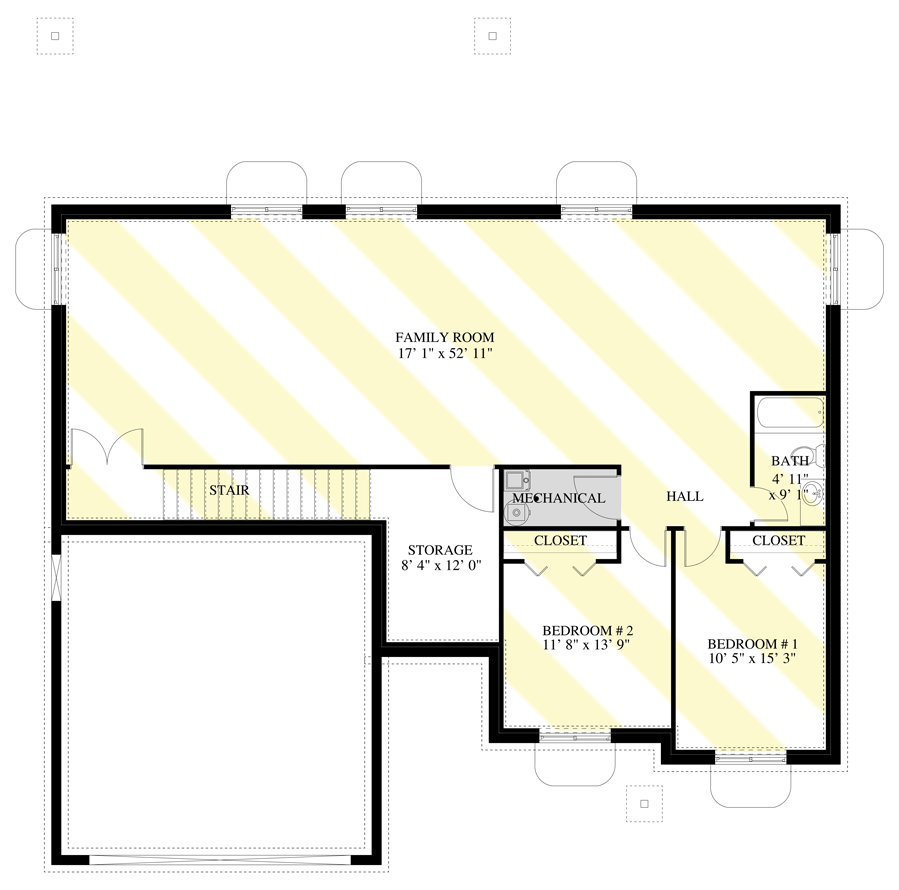 At a cool 1,708 sq ft, this Craftsman Ranch isn't messing around. But it's not just a pretty face on a hefty body. This house carries its weight with style and grace, kind of like that yoga instructor you follow on Instagram (come on, we all have one).
One glance at this beauty and you'll see what I mean. The exterior exudes classic Craftsman details. The kind of house that makes you feel like you're in a Hallmark movie, complete with a white picket fence and a mailman who waves at you every morning.
You'll probably start wearing cardigans and baking cookies just to fit in.
Stepping inside, you are greeted with a foyer that is anything but "foy-gettable". It seamlessly connects the formal entry with the door leading to the double garage, creating a natural catch-all for your daily debris.
Bags, shoes, jackets – you name it, the coat closet will keep it all hidden. Your mother-in-law will be none the wiser to your normally chaotic lifestyle.
But that's just the beginning. You see, the heart of this home is a living space that would have the Property Brothers shedding a tear of joy. A vaulted ceiling ties together the family room and eat-in kitchen, creating a sense of space and togetherness.
It's like the cherry on top of your Sunday family dinners. And for those who want a bit of Mother Nature while they munch on their meals, sliding doors lead to a cozy covered porch. Just imagine yourself enjoying those warm summer nights, cold beverage in hand, as the crickets serenade you.
Now, let's talk about the kitchen because it's the star of the show, just like grandma's apple pie. A generous island with an eating bar sits in the center, patiently waiting to host those pancake breakfasts and late-night pizza parties.
Plus, it comes with a walk-in pantry that's always within arm's reach. Let's be honest, who hasn't dreamed of their very own pantry? It's like a VIP lounge for your snacks.
Moving on to the right wing, you'll find the bedrooms clustered, creating a sense of privacy and seclusion. Like a little slice of serenity after a long day of Zoom calls or homeschooling the kiddos.
And let's not forget about the laundry room tucked neatly between the bedrooms, acting like a buffer zone between the master suite and the rest of the world.
Speaking of the master suite, this one's a real gem. It's separated from the other bedrooms by the laundry room and hallway, giving it a peaceful, retreat-like vibe. And if you're anything like me, having a little "me-time" corner is as essential as that morning cup of coffee.
So there you have it, folks – the Craftsman Ranch home plan. A place where charm meets functionality, where every day feels like a scene from your favorite feel-good movie. But don't take my word for it, see for yourself.
Who knows, this could be the house you've been scrolling through Pinterest for. But hurry up, this kind of home doesn't stick around for long. It's like the unicorn of house plans – magical, rare, and everyone wants one.