Specifications:
3,411 Sq Ft
3-7 Beds
3.5 – 6.5 Baths
1 Stories
2-3 Cars
Well, folks, grab your checklists and hold on to your design hats, because I'm about to take you on a delightful tour of a beautiful 4-bedroom farmhouse-style house plan.
With its unique blend of rustic charm and modern functionality, it's like stepping into a lifestyle magazine – only this time, you get to live in it!
Let's Dig in!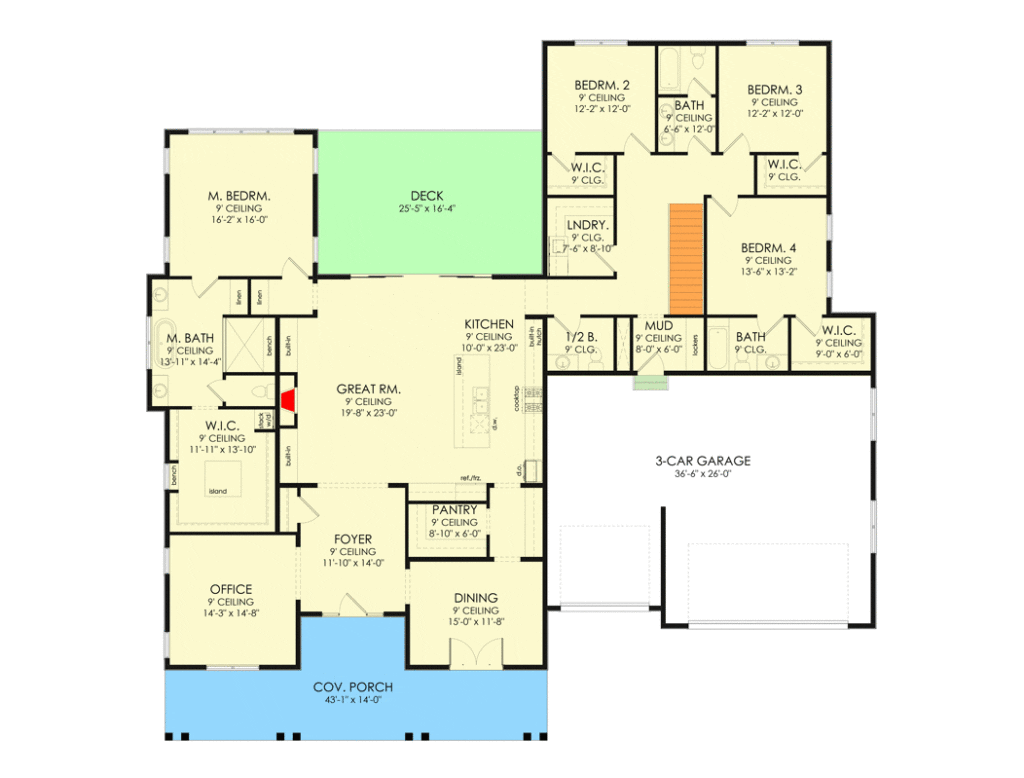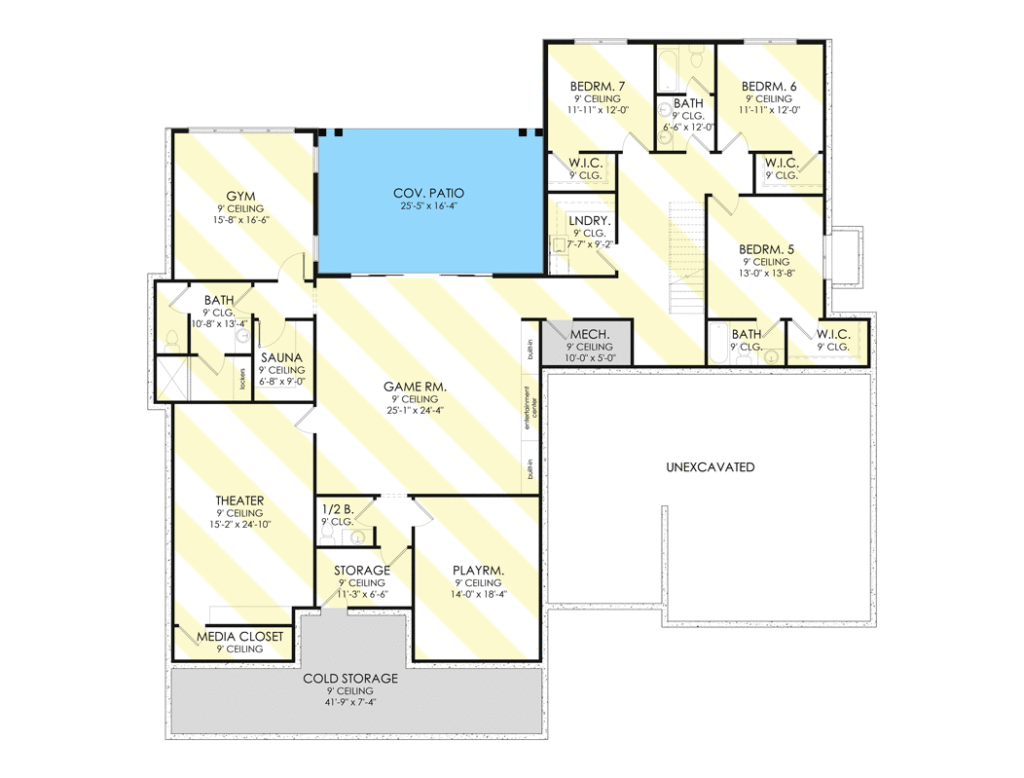 The first thing that will tickle your home-loving senses as you approach this majestic abode is the picturesque covered porch. "But what's a porch without some sturdy wood beams to set the mood?" I hear you ask. Worry not, my discerning friend.
This house got you covered. In an elegant showcase of board and batten siding, complete with some serious woodwork in the gables, you are in for a wholesome "welcome home" vibe, even before stepping inside.
Once you do cross the threshold, the welcoming charm of the foyer ushers you into a delightful maze of rooms. Leading the way to the great room, dining room, and (drum roll, please)… your very own office! Now, I understand if your eyes just widened at the mention of that home office.
A private corner to channel your inner "work-from-home" beast, or a quiet haven to pen your next bestseller, perhaps? The choice is yours.
Let's stroll into the great room, shall we? Featuring a cozy fireplace and a large set of sliding doors (windows are so yesterday), the view of the backyard is the stuff of dreams.
But here's the real clincher – the kitchen. Unobstructed views to the great room and the backyard? Check. That's right, you can whip up your signature dish while keeping an eye on your favorite show or the kids playing in the yard. Now, that's what I call a multi-tasking paradise.
Feeling tired yet? Let's take a rest in the master bedroom. This private retreat comes with an attached bathroom, a walk-in closet (yes, you can finally shop to your heart's content), a standing shower, tub, and separate vanities. With this level of luxury, you'll be forgiven for forgetting you're in a house and not a five-star resort.
But that's not all. Did I mention the possibility of basement expansion? It's like stumbling upon a secret door that opens up to almost 3,000 square feet of heated living area.
Now, picture this: a game room to host your friends on game night, a playroom for the kiddos, a gym complete with a sauna (no need to renew that gym membership), and a theatre for those movie marathons.
And just when you thought we were done, there are 3 more bedrooms with walk-in closets (say hello to endless storage), laundry facilities (so, no more running up and down stairs with laundry baskets), and ample storage. As if this wasn't enough, the main level of the house expands to add another bedroom.
In the end, whether you're looking at a humble family of three or planning to host your seven favorite cousins, this plan's got you covered with anywhere between 3 to 7 bedrooms and 3.5 to 6.5 baths. And let's not forget about the car owners out there – there's room for 2 to 3 vehicles.
So there you have it, my friends. A 3,411 Sq Ft marvel of a house that oozes country charm while serving up modern comforts with a generous side of luxury.
And remember, home is where the heart is, but a fantastic house plan certainly doesn't hurt!
Plan 490035NAH