Specifications:
3,076 Sq Ft
4 Beds
3.5 Baths
1 Stories
2 Cars
If someone said "dream house," this is probably what they're picturing.
3,076 Sq Ft of pure magic, wrapped up in a neat, modern farmhouse package. It's where stylish meets homely, and where I probably want to quarantine during the next pandemic.
Let's dive into the details!
Stay Tuned: Detailed Plan Video Awaits at the End of This Content!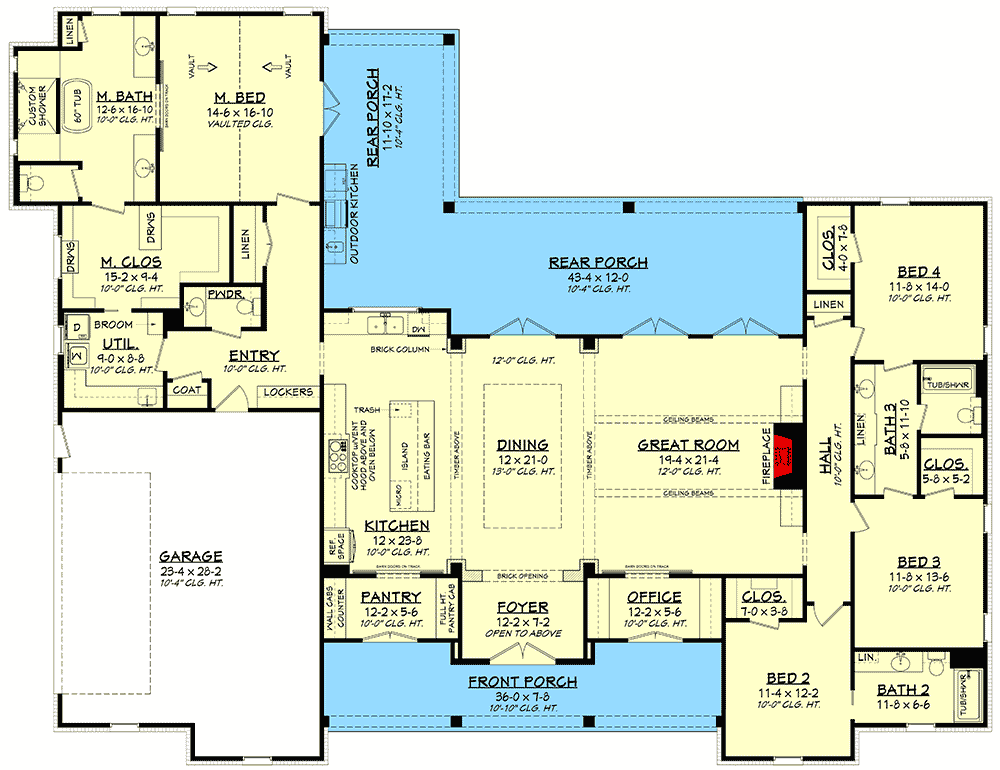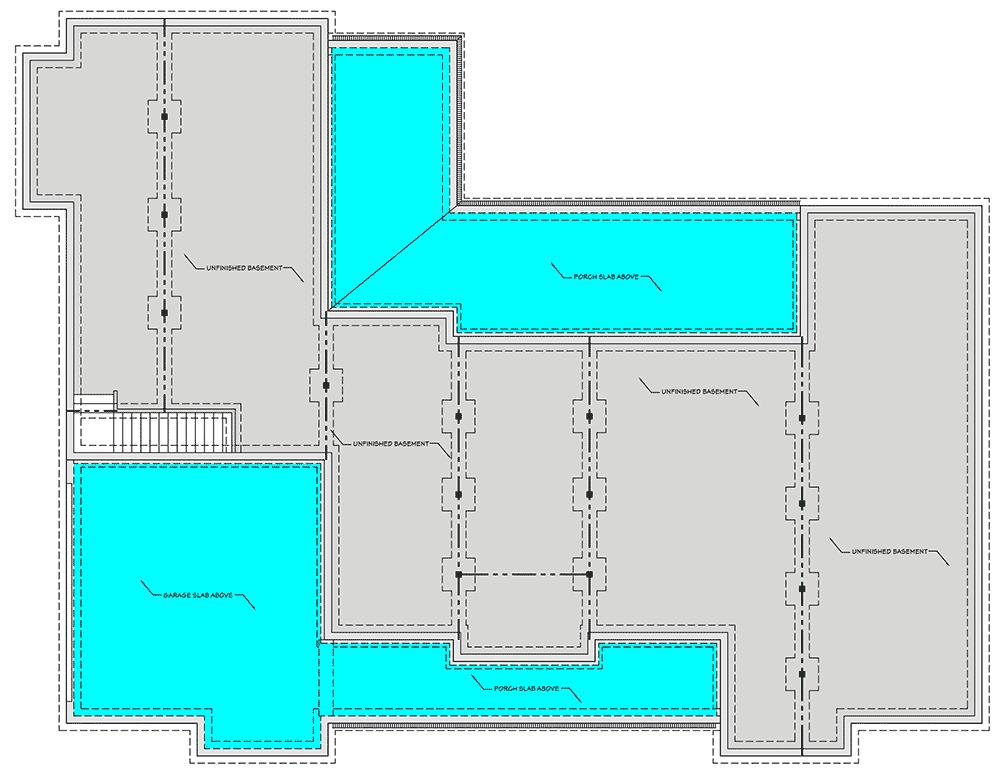 Imagine pulling into your driveway after a long day, and what greets you is the perfect symmetry of your farmhouse facade.
The French doors centered on the front porch seem like they're straight out of a romantic movie. (Think, "Notebook" vibes but without the pouring rain).
As you look up, a broad shed dormer winks at you, with matching nested gables to each side.
I mean, if homes had dating profiles, this one's bio would read: "Loves long walks in the countryside, French door enthusiast, and a huge fan of symmetry."
As soon as you step into the foyer, you're immediately greeted with a view. And it's not the type where you have to squint and tilt your head 45 degrees to the left.
No, it's a clear, unimpeded view through the dining room straight to – you guessed it – another pair of those posh French doors in the back.
This is where I'd make my grand entrance, pretending I'm on a fancy runway. Except instead of cameras, there's just my cat, Mr. Whiskers, wondering why I'm late with his dinner.
Heading into the main section of this farmhouse dream, the open floor plan is like a breath of fresh air. Views extend from the great room right to the kitchen.
So, if you've ever wanted to throw that salad up in the air like a pro chef while still being part of the living room banter, this is your moment.
Also, if you're someone who loves the outdoors but not the bugs that come with it, rejoice! Four sets of French doors lead you to the rear porch. Imagine all those summer BBQs, winter morning coffees, or just opening all those doors to yell at squirrels (just me? Okay.).
Now, let's talk about the pièce de résistance: the vaulted master suite. Imagine waking up every morning with the option of stepping out through your very own set of French doors onto the rear porch. Morning yoga? Sunset dance party? You decide.
But the luxury doesn't stop there. Every diva's dream comes true in this master suite with a walk-in closet that has direct access, via a pocket door, to the laundry.
Gone are the days of dragging your laundry basket across the house. In this modern farmhouse, the laundry comes to you! I can hear the collective sighs of relief from every fashion-forward individual out there.
Now, if you're worried this home only pampers the owners, think again! On the other side of the house, there are three beautiful bedrooms ready to cater to kids, guests, or that indie band you promised could crash for the weekend.
Each of these rooms boasts ample closet space (so no excuses for clutter) and they share two baths, making morning routines a breeze.
In conclusion, this stylish 4-bed modern farmhouse is not just a house, it's a statement. A statement that says, "I love elegance, convenience, and maybe have a slight obsession with French doors." If walls could talk, these ones would probably say, "You're home, darling!"
So, to everyone dreaming of a stylish sanctuary that perfectly marries luxury with homeliness, your dream just came alive in 3,076 Sq Ft!
Plan 51810HZ