Specifications:
2,730 Sq Ft
3-5 Beds
2.5 – 3.5 Baths
1 Stories
3 Cars
Picture this, you've just come home from a hectic day at the office, a half-eaten sandwich in one hand and an umbrella in the other (because let's face it, when does it not rain when you've had a stressful day?).
As you step onto your front path, your eyes fall on your charming Tudor-styled home.
Its European-inspired detailing takes you back to the time when Henry VIII was ruling England and Anne Boleyn was still his sweetheart.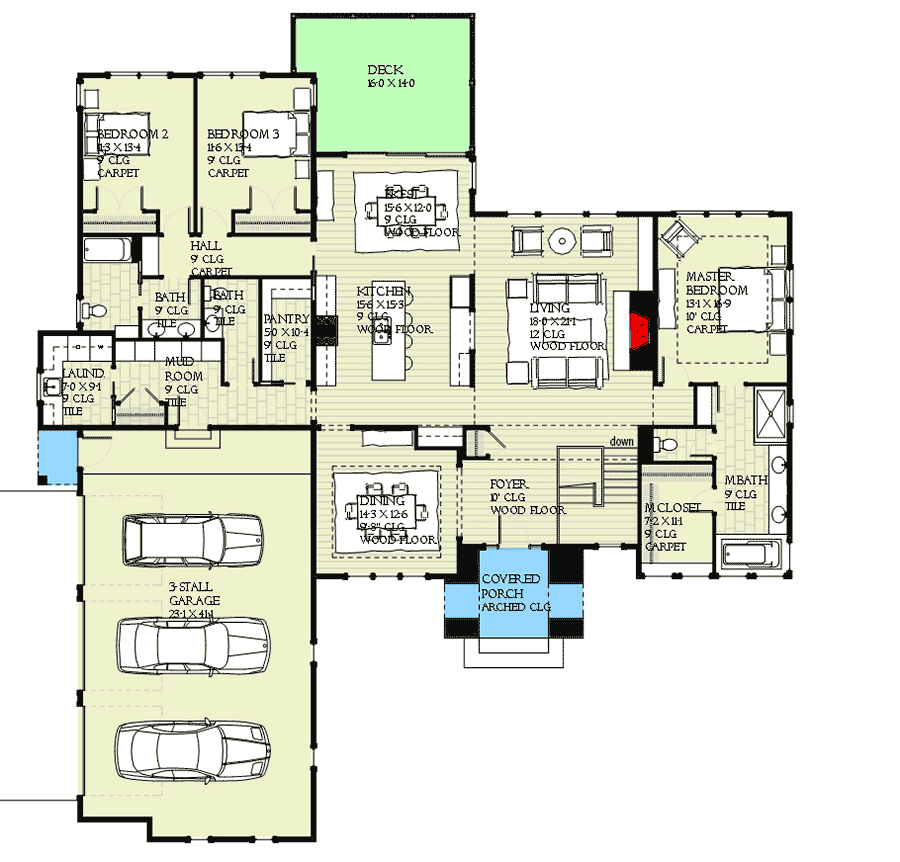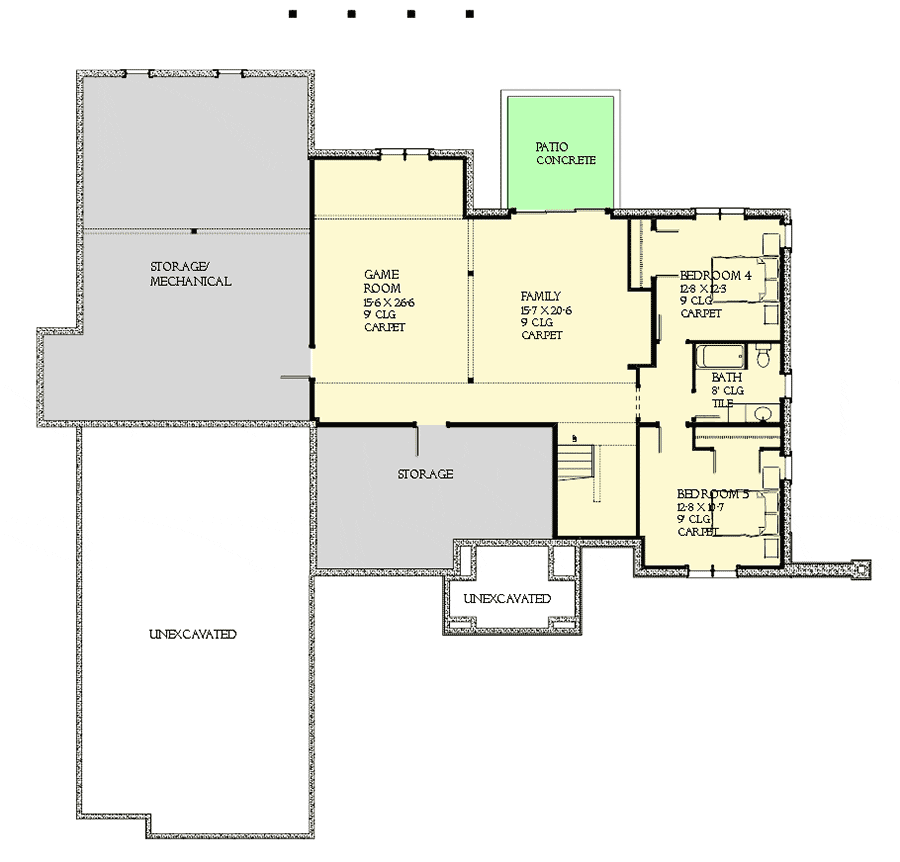 That's right, folks. This isn't your everyday, run-of-the-mill modern house. This is a 2,730 square foot, 3-5 bedroom, 2.5 – 3.5 bathroom, Tudor house that shouts 'stunning' and 'spacious' from its rooftop – specifically from its swoop roof, which adds an undeniable dramatic flair.
It's like your house is permanently onstage, ready for its moment in the spotlight. I don't know about you, but I've always fancied having a house that seems to belong on Broadway!
Step inside, and you'll be welcomed by a comfortable, spacious interior that smartly uses an open layout to give you wonderful sight lines.
Every nook and cranny is visible, making it an absolute delight for all you mothers out there who have been playing hide-and-seek with their kids' lost socks and action figures. And let's not forget the dads who can't seem to find their favorite old college sweatshirt or that darn remote control.
The kitchen is where this house plan really shows its chops (pun intended). It boasts a pass-through opening that lets you engage in chitchat with your guests and family while you're cooking up a storm. Because let's be honest, we all love to pretend we're on a cooking show while making dinner.
This feature ensures you never miss a beat in conversations. Your secret garlic mashed potatoes recipe won't be the only thing impressing your guests at your next dinner party!
The crown jewel of this home, though, has to be the master bedroom. Set off by itself, it's a haven away from the rest of the house's hustle and bustle. It boasts a lovely tray ceiling and an abundance of windows.
Imagine waking up to the sun's rays painting patterns on your sheets, while you stretch and yawn, ready to take on the world – what a way to start your day! Or you can just roll over and sleep in – your sanctuary, your rules!
If you have kids, or if you're the proud owner of a mob of friends who always crash at your place after movie nights, you'll appreciate the fact that the family bedrooms are all the way across the house.
It's a clever design choice – close enough for midnight snack raids, yet far enough to maintain a semblance of peace and tranquility.
And if this isn't enough to get your heart racing, there's more! You can finish the optional lower level to gain an extra 1,397 square feet of living space. Yes, you heard it right.
This space can easily be converted into two additional bedrooms (making the grand total up to five bedrooms!), a game room, a family room, and plenty of storage space. Think of the possibilities! A dedicated room for your antique stamp collection?
Check! A space to perfect your foosball skills? You bet! A family room for those lazy Sunday afternoons with popcorn and reruns of your favorite TV shows? Absolutely!
Of course, this house wouldn't be complete without the fabulous outdoor space. With the big deck accessed through the nook, you can enjoy outdoor dining, sunbathing, or just watching the world go by.
Whether it's a balmy summer BBQ, a crisp autumn stargazing night, or a springtime breakfast with birds chirping, this deck is ready for any event, any season.
In essence, this Tudor house plan with optional finished lower level is more than just a structure; it's a place where dreams come alive, where everyday life becomes extraordinary, and where memories are made. It's not just a house; it's a home. And, if you ask me, there's nothing more beautiful than that.
Now, if you'll excuse me, I need to go and find my own version of this Tudor house. It seems that I've just convinced myself!
Plan 970038VC