Specifications:
9,358 Sq Ft
10 Beds
8.5+ Baths
2 Stories
4 Cars
Picture this: You're pulling up to your dream home after a long day.
It's an imposing edifice, a castle of your very own, boasting an impressive façade that promises comfort, space, and luxury.
This house plan isn't just another abode; it's a personal utopia.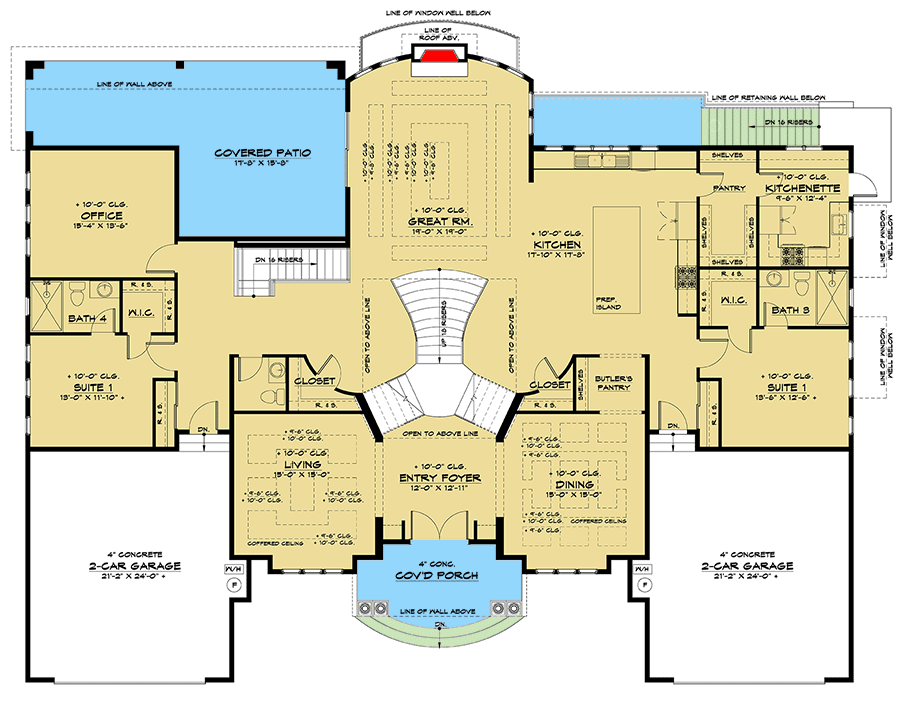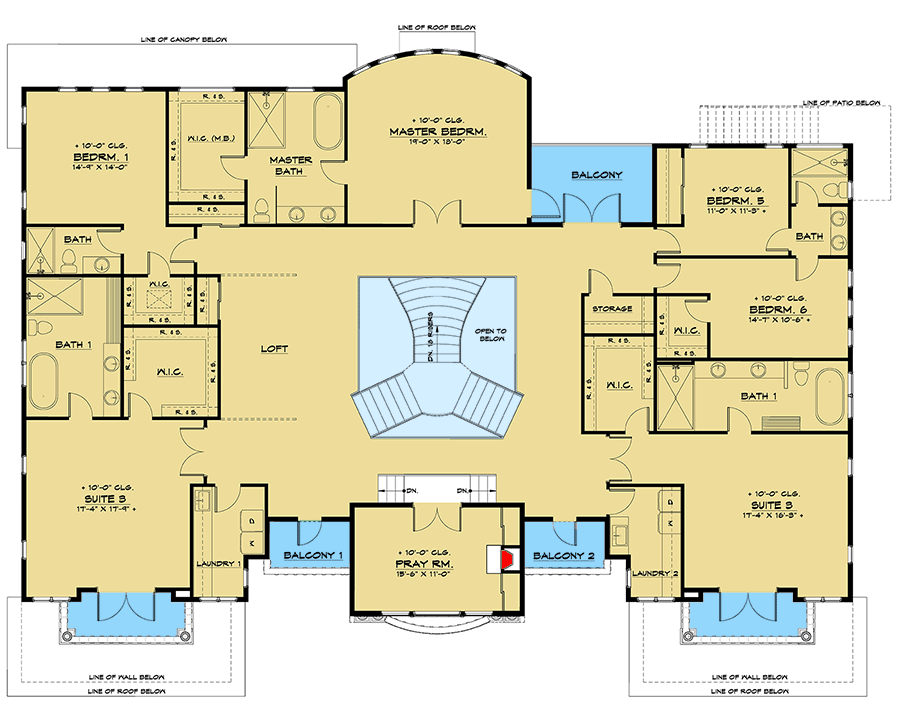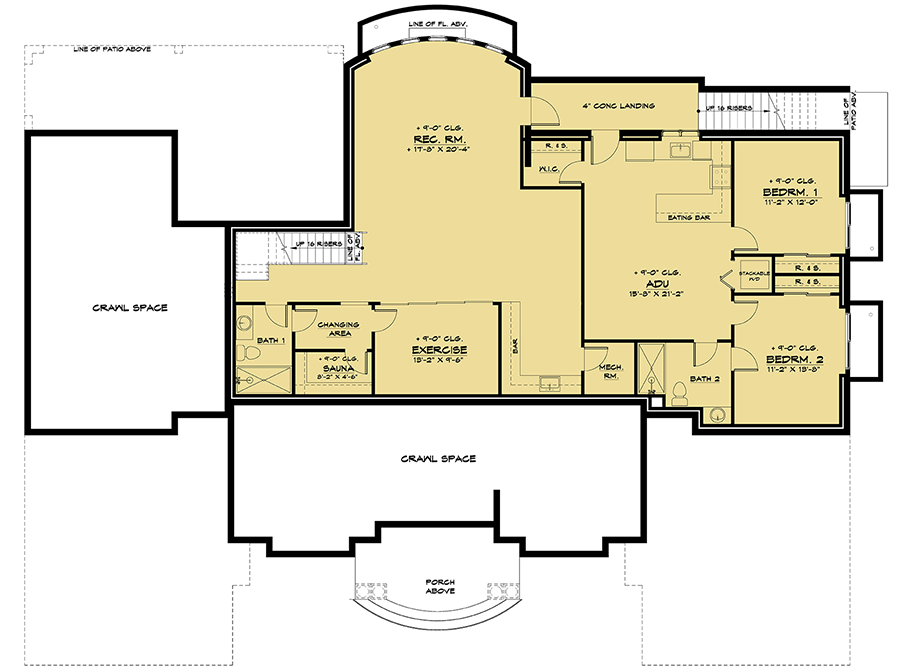 Ah, the garage – it's not one but two – they're like large arms of the house, reaching out to welcome you, just perfect for your collection of vintage cars or maybe even that dreamy electric Tesla Cybertruck.
And don't worry about any clutter – these double garages are expansive enough to contain your mountain bikes, fishing rods, Christmas decorations, and that inflatable unicorn from last summer.
Step inside, and it's as if you've walked into an episode of Downton Abbey. Each room is a feast for the eyes, with ceilings so high, you'd need a Sherpa to reach them.
Need a place to entertain friends, or maybe just curl up with a good book? We've got you covered. This house has spaces aplenty for whatever your heart desires.
For the busy bee, there's a home office with soundproof walls. Because nothing, and I mean nothing, should disturb you while you're mid-Zoom with your boss or, let's be honest, watching that latest Netflix series.
Plus, two bedrooms on the main level ensure guests or elderly parents can avoid those stairs. Did I mention how accommodating this house plan is?
Now, onto the kitchen – a playground for your inner Gordon Ramsay. This isn't just a place to cook. It's a culinary kingdom, equipped with a vast prep island and a pantry that could double as a small grocery store.
And a second refrigerator and range in the nearby kitchenette? Yes, please! Now you can bake your cake and eat it too (or store leftovers for a year, no judgment here).
At the heart of the home, the grand staircase, a symphony of form and function, guides you to the upper level. Prepare to have your mind blown: we've got five more bedrooms up here, and not one, but two laundry rooms.
Because who doesn't love options, right? You can now have 'whites' in one, and 'colors' in the other. Oh, and there's also a playroom for the kids or, let's face it, the adults who never grew up.
The real pièce de résistance is the master bedroom, your private oasis in this sprawling mansion. This is your sanctuary, a refuge to retreat, recharge and binge-watch The Crown till 3 a.m.
But we're not done yet! The lower level is like another world, with a sprawling recreation room complete with a wet bar. Fancy a drink? How about a workout? Hit up the exercise room, and reward yourself with a detox session in the sauna afterwards. You'll be sweating out toxins and Monday blues alike.
And for the cherry on top, the 2-bedroom ADU is the perfect hideout for your in-laws or that boomerang kid who keeps forgetting they're an adult now. With its private exterior door, it's like a mini-house within a house. In fact, it's so cozy, you might want to keep it for yourself as a secret lair.
So, that's the grand tour. This isn't just a house plan – it's an experience. With over 9,000 square feet, ten bedrooms, and enough bathrooms to host a royal wedding, this luxuriously spacious home plan with a lower-level ADU is all about turning your wildest home dreams into reality.
Go ahead, dream big. After all, in the words of P.T. Barnum, "Comfort is the enemy of progress." With this house, you'll never have to choose. You get all the comfort, all the space, and more than a pinch of luxury.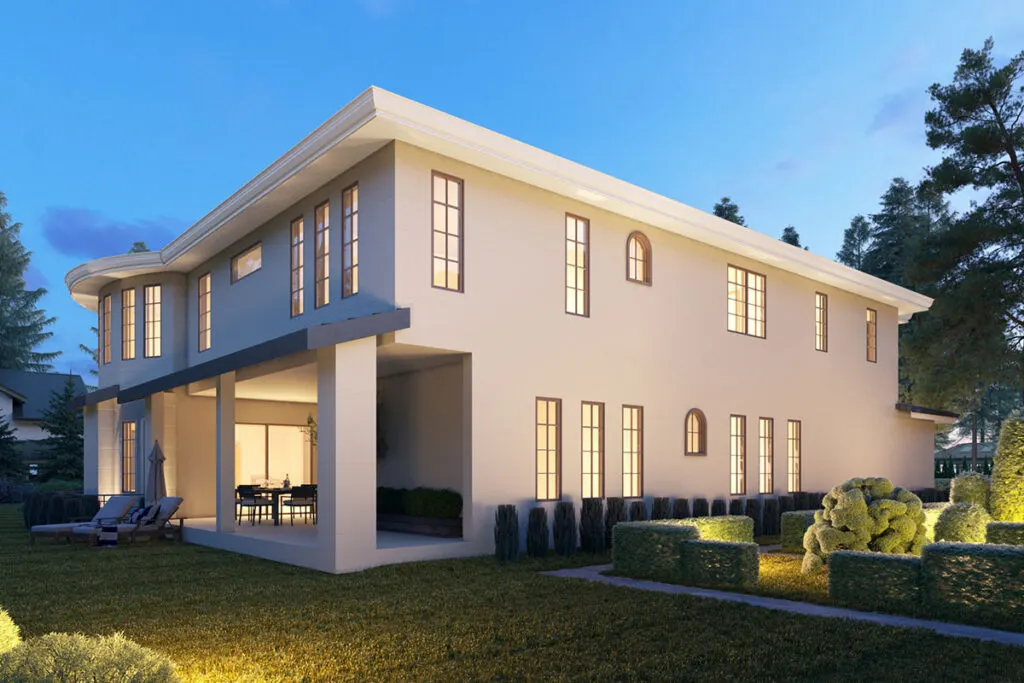 Remember, your home should be more than just a place to live. It should be a reflection of who you are. This house plan allows you to do just that.
So, whether you're a gourmet cook, a fitness enthusiast, a work-from-home professional, or a tired parent needing an escape, this house plan has something for everyone. It's your personal kingdom, your fortress of solitude, your playground – and it's all yours.