Specifications:
2,683 Sq Ft
3-4 Beds
4.5 Baths
2 Stories
2 Cars
You know, one of my favorite pastimes is to imagine myself escaping from the hustle and bustle of city life into the calming cradle of nature.
To inhale the crisp, pine-scented air, listen to the gentle rustle of leaves, and retreat into a rustic haven that's just perfect for a restful sojourn.
Speaking of rustic havens, I am absolutely captivated by this striking Mountain Craftsman House Plan that's got everything you need and more.
So, let's embark on a little tour, shall we?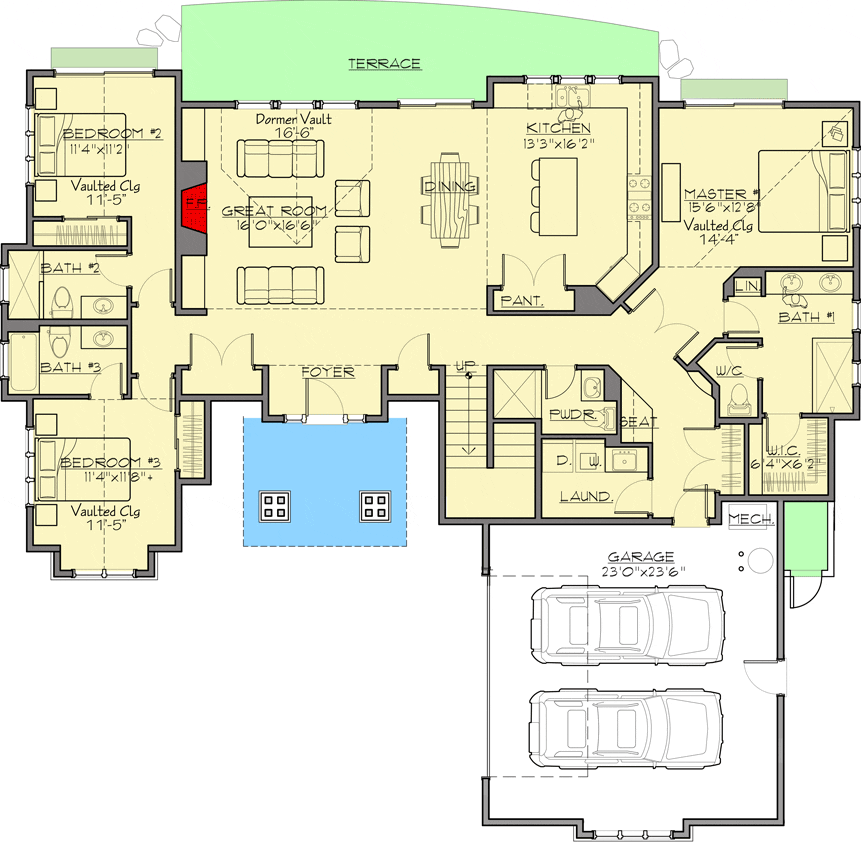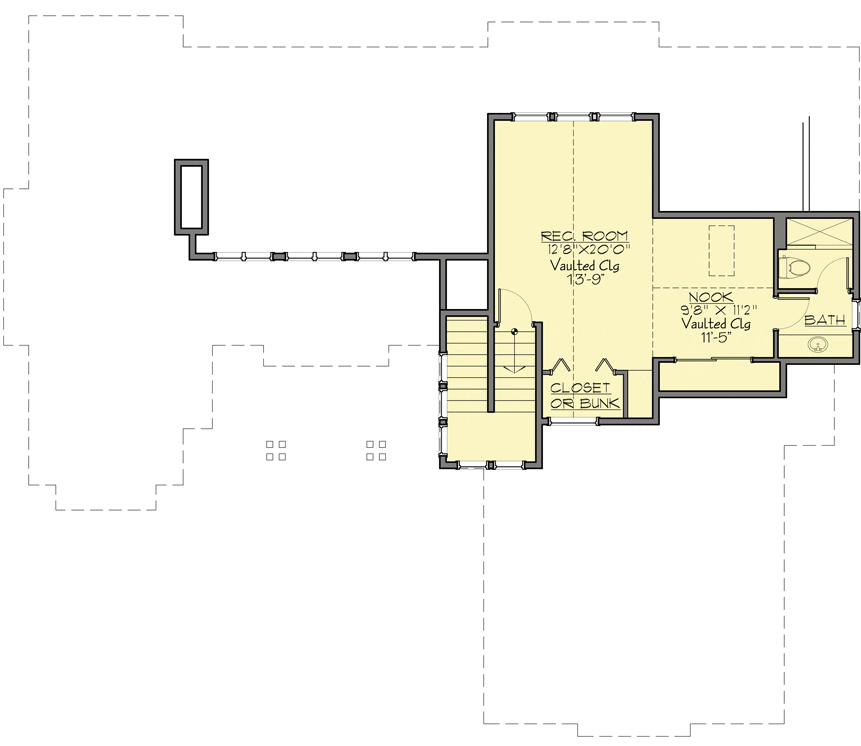 Picture this: a beautiful mountain house with a rugged exterior that looks like it was chiseled out of the mountain itself. This stunner of a house is a testament to all that is strong, enduring, and majestic.
And what's that we see? Oh, look! It's a gabled covered entry! Like the archway to a castle, it invites you in with its grandeur. Now, that's what I call making an entrance!
As if that wasn't enough, this house plan comes with a 2-car garage featuring stone accents that hint at the luxury within. Yes, you heard that right, two cars! Your inner Jay Leno will do a happy dance.
Or, for those like me who treat their garage like a second storage unit, let's just say you'll have a hoarder's paradise!
Once inside, you are greeted by a great room. Now, they don't call it the "great" room for nothing. The room is vaulted, stretching upwards like it's reaching for the heavens.
It gets great natural light from the windows up front, and the views at the rear are just tremendous. It's like having an IMAX screen showing a permanent feature film titled "The Beauty of Nature".
And for those chilly mountain nights, there's a fireplace that reaches right up to the ceiling. If that's not a recipe for a cozy, warm night in with a good book and a mug of hot cocoa, I don't know what is.
Next up, the pièce de résistance – the kitchen. Open to the great room with a comfortable 9-foot ceiling, it offers a beautifully integrated space for entertaining guests or simply enjoying a leisurely Sunday brunch.
It boasts a roomy wall pantry perfect for all those unnecessary yet absolutely essential late-night snack raids. The island with counter seating for three is just the cherry on top. Look at it, beckoning you to sit, enjoy a hearty breakfast, or simply chat about your day over a cup of coffee.
We then move on to the master suite, a sanctuary complete with a large walk-in closet. And ladies, let's face it, we can never have too much closet space.
On the other hand, gentlemen, it's finally time to claim some real estate for your things as well with the his and her vanities.
Flanking the master suite, two additional bedrooms each come with their own bathrooms. Trust me, nothing says "luxury" quite like not having to schedule your morning routine around someone else's!
The cherry on this already delectable house plan cake is the upstairs area, a vaulted recreational room with an adjacent nook.
It's a whole separate world, versatile and inviting. Bunk room, game room, flex space – you name it, you got it. Complete with a full bath, it's your own personal haven to unwind or unleash your creativity.
In all, this 2,683 sq ft, 3-4 bedroom, 4.5 bath, 2 story Mountain Craftsman House Plan seems to whisper, "Welcome home, adventurer. Here, you are free."
This isn't just a house plan; it's a love letter to the mountains, to comfort, to the magic of having a place you can truly call your own. Now, if you'll excuse me, I have to finish packing for my imaginary move to the mountains. The rustic haven of my dreams awaits!
Plan 54239HU