Specifications:
2,341 Sq Ft
3 Beds
2.5 Baths
1 Stories
3 Cars
"Home sweet home," I always say.
But if your humble abode also comes with an adjective like 'spectacular,' then I say, "Home, sweeter than honey!"
Allow me to introduce you to our stunning Hill Country home plan that promises to elevate your living experience to the level of pure spectacularity.
(Yes, I might have made up that word, but I assure you, once you've finished reading, you'll agree with my linguistic creativity.)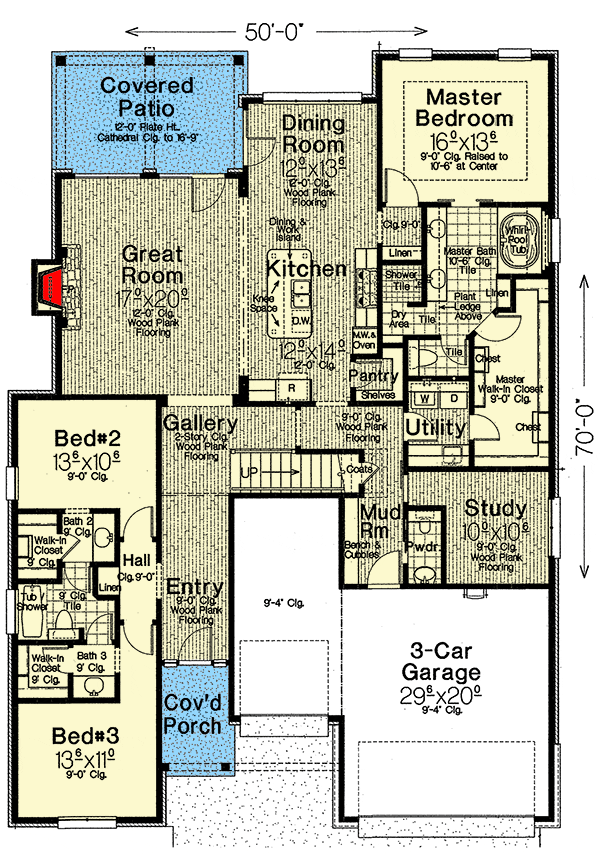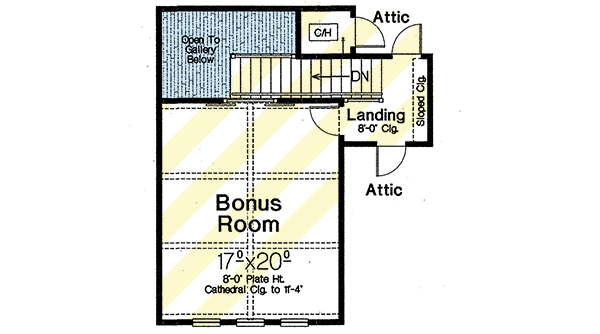 Our grandiose abode, spanning a whopping 2,341 square feet, has been meticulously crafted, keeping in mind the needs of both, the bustling family or the quietude-seeking empty nesters.
Staying true to its Craftsman roots, the exterior of the house exudes a charm that could make the birds sing! But wait, it's not all about the outside. The inside is what makes this house a real 'home'.
As you saunter in, the welcoming entryway leads to two cozy bedrooms, reminiscent of snuggling bears in hibernation. Sharing a Jack-and-Jill bathroom, these bedrooms are the perfect spaces for siblings' midnight talks or for the in-laws' frequent visits.
Walking further into the heart of the home, you'll be greeted by a rear-facing great room that marries the culinary delight of the eat-in kitchen. Imagine, lounging around, with a hot cup of coffee and your favorite book, while the smell of a sumptuous dinner wafts in from the open kitchen.
Speaking of which, the kitchen boasts a sizable prep island that is every cooking enthusiast's dream. And the fireplace anchoring the left wall? Just imagine toasting your toes on a chilly winter evening while the fireplace crackles, filling your home with warmth.
Not only this, but the large covered patio adjacent to the great room is your ticket to enjoy barbecuing under the stars. The aroma of grilled burgers mingling with the cool evening breeze – I tell you, it's a recipe for unforgettable nights.
The piece de resistance, however, is the private sanctuary that is the master bedroom. Crowned by an elegant tray ceiling, it offers the serenity you need after a long day of chasing dreams.
The adjoining 5-fixture bathroom features a walk-in shower and a whirlpool tub, which is basically like having your personal spa. And the massive closet that smoothly connects to the laundry room, my friends, is the closest you'll get to having your very own Narnia!
Our home plan caters to more than just the basics, it's a lifestyle. For instance, after you drive into the commodious 3-car garage, instead of lugging your groceries through the house, you can saunter into the handy mudroom.
Complete with a built-in bench and cubbies, this room is the perfect pit-stop to shrug off your outdoor wear and breathlessly whisper to your house, "Honey, I'm home!" Not to forget the nearby powder bath for quick freshening ups.
For the work-from-home warriors or the quiet bookworms, the main level also includes a hushed study. Its peaceful ambiance is just the right setting for productivity or getting lost in the fantastical world of books.
But wait, there's more! We have a wild card, a 405 square feet bonus room upstairs. A game room, an art studio, a personal gym, a movie theater or just a place to stash all those things you've been meaning to sort through since 2015 – this flexible space is yours to imagine and utilize.
All in all, this spectacular Hill Country home plan is more than just bricks and mortar. It's an all-encompassing life experience waiting for you to start living. It's a cozy cocoon, a bustling hive, a peaceful sanctuary, and a joyous playground all wrapped up in a gorgeous Craftsman bow. And remember, it's not just spectacular, it's 'spectacularity' personified!
Plan 48599FM