Specifications:
2,321 Sq Ft
3 Beds
2.5 Baths
1 Stories
3 Cars
Oh, you're going to love this – the one-story Craftsman house plan that literally screams, "Welcome Home, You Gorgeous Human Being!"
This architectural charmer sprawls across 2,321 square feet, tucking within it three bedrooms, two-and-a-half baths, and an oversized garage that could house three cars or, you know, your collection of life-sized Star Wars figurines.
Hey, we don't judge.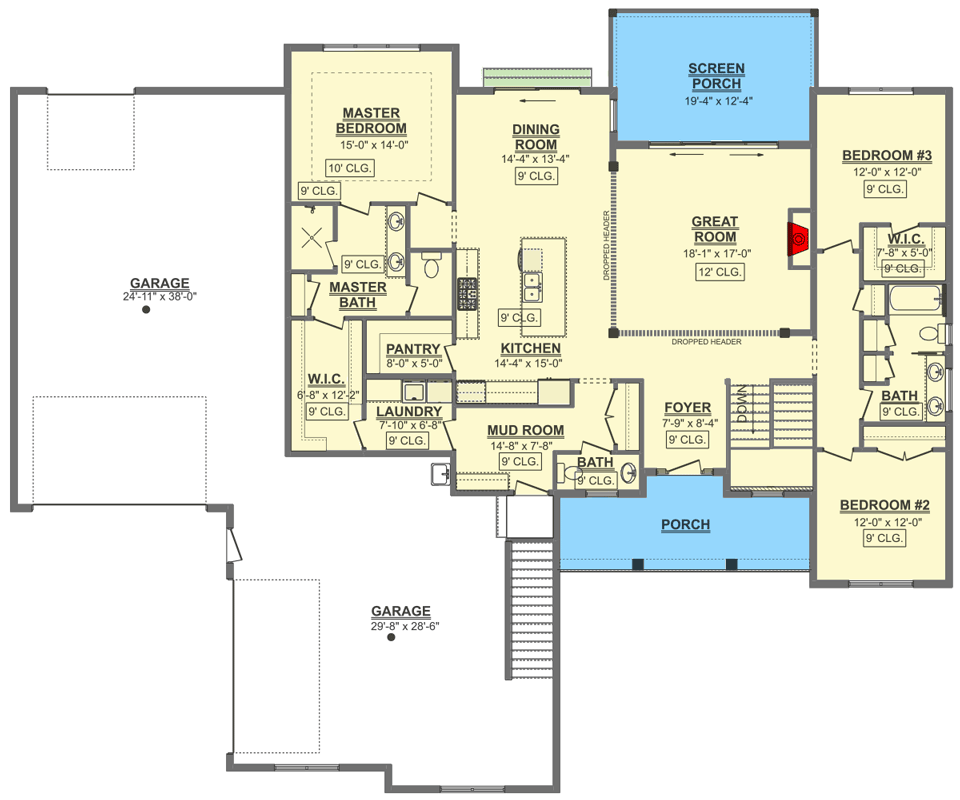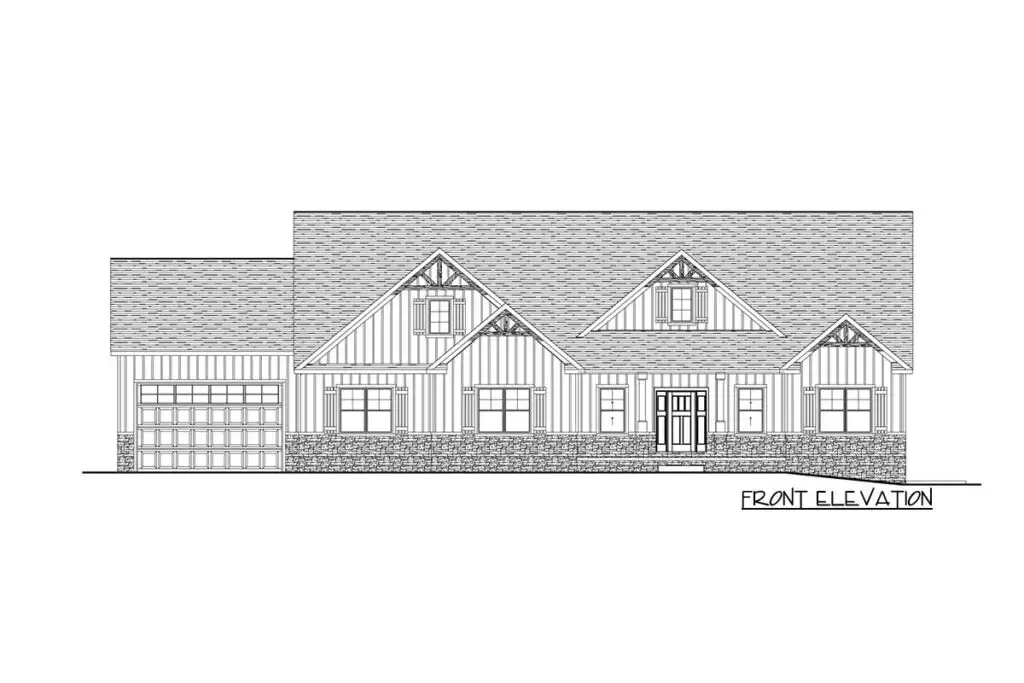 As you step inside, bam! You're met with the open-concept great room that makes you wonder if you just walked into a catalogue.
I promise you, it's real, and you didn't accidentally wander onto a set of HGTV's "Home Makeover".
The space is gracefully defined by stately columns and a stunning four-panel glass door leading to a screened porch.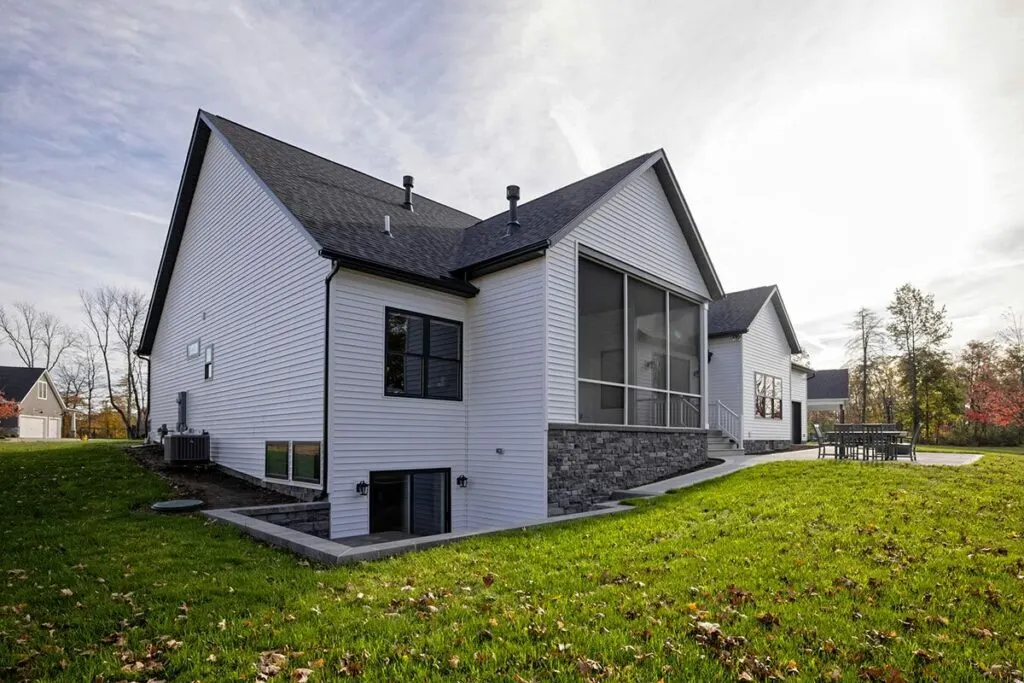 You'll almost expect to see a couple of animated birds tidying up the place.
Beside the great room, the kitchen and dining room buddy up, creating the perfect flow for hosting those unforgettable holiday parties or a wild Tuesday night taco fiesta.
Your guests can marvel at your culinary genius as you use the ample space on your prep island, which I like to think of as the 'culinary command center'.
And just a hop and a skip away, you'll find a walk-in pantry, the unsung hero of many-a-last-minute dinner rescue.
Now, let's talk about the master suite. It occupies a large chunk of the house's left side, and it has more than just 'master of the house' vibes.
It feels like a personal retreat – a place where you can escape the world, put on a fluffy robe, and let out a sigh of relief.
The adjoining walk-in closet not only holds all of your 'I'll definitely fit into this again one day' clothes but also provides direct access to the laundry room. How's that for convenience?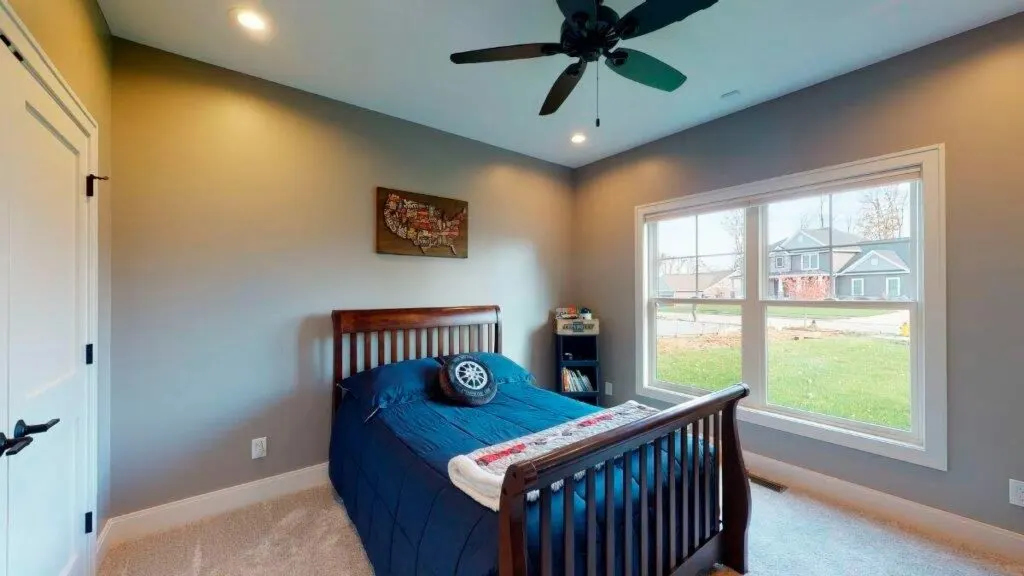 On the other side of the house, bedrooms 2 and 3 sit comfortably, separated by a shared bathroom that's so well-planned, sibling fights over who gets the sink first in the morning are a thing of the past.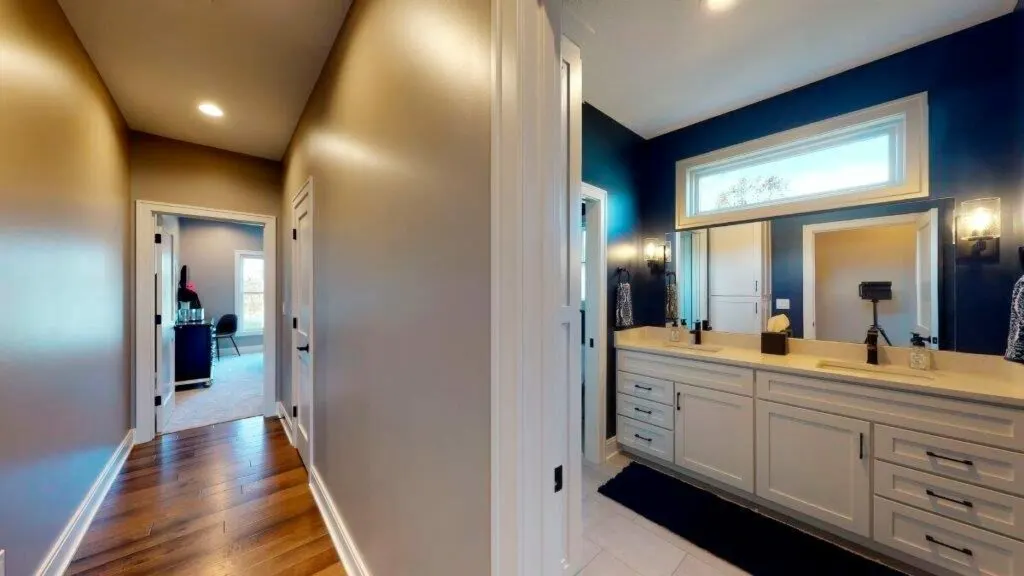 Two vanities, people! Double the sink space means double the peace.
Last, but certainly not least, let's discuss the garage. Now, I know what you're thinking – 'Why are we talking about a garage? I'm not a car. I don't sleep there.'
Well, let me tell you, this is no ordinary garage. It's a colossal, oversized four-car garage. You could have your own personal roller rink, or turn it into the most epic man cave or she-shed.
There's even a rear-facing overhead door, making it super easy to get that lawn equipment out without having to perform an elaborate game of Tetris.
Inside the mudroom, there's a powder bath, ensuring you can spruce up quickly during those hectic morning scrambles.
I mean, who wants to sprint through the house when nature calls in the morning?
All in all, this one-story Craftsman house plan with split bedrooms offers much more than just architectural beauty. It's a home designed for living, laughing, and loving. It's the perfect backdrop for family movie nights, backyard barbecues, and memories that last a lifetime.
It's not just a house; it's your story waiting to be written, one beautiful day at a time. So, go on, make yourself at home. This one's a keeper!
Plan 911000JVD