Specifications:
2,085 Sq Ft
3 Beds
2 Baths
1 Stories
2 Cars
As an unabashed fan of architectural delights, I must tell you about this little gem of a mountain craftsman house plan that's stolen my heart, and I promise it will swipe yours too.
Imagine living in a picturesque storybook, minus the wicked witches and with the addition of angled 2-car garages.
It sounds like a dream, right? Let's take a little tour, shall we?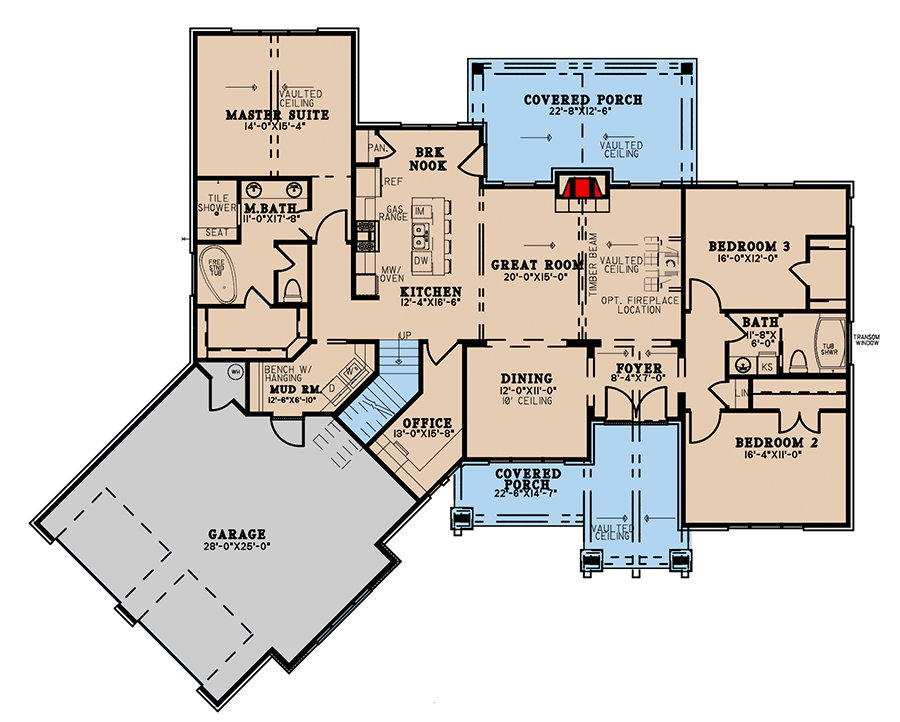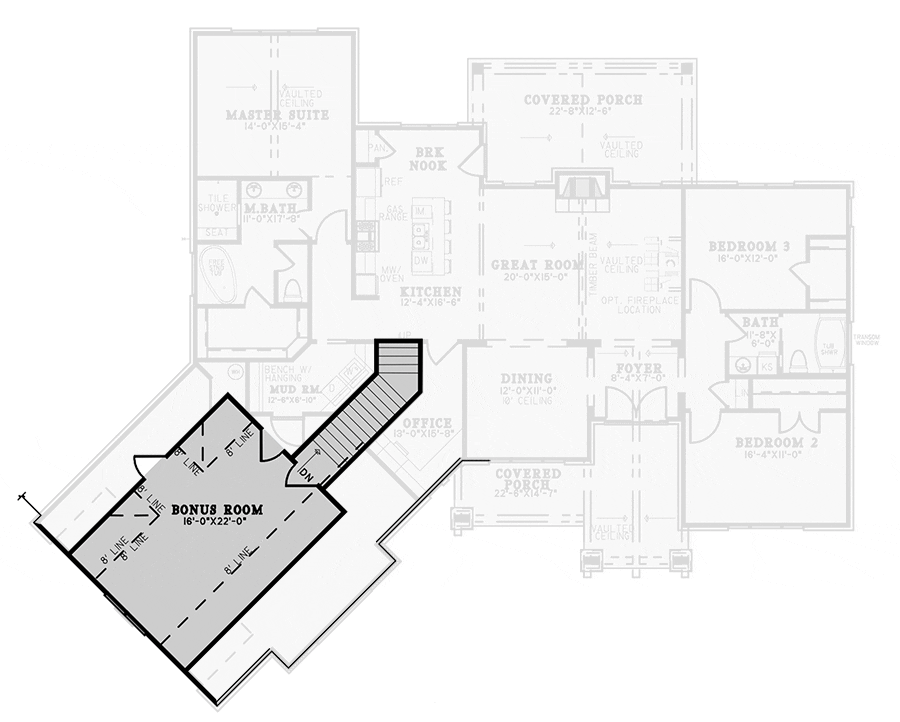 We start with the exterior, which boasts that beloved craftsman detailing that says, "Yes, I've got style, but I'm also comfortable, like your favorite pair of slippers."
It's the kind of curb appeal that makes joggers 'accidentally' run into your mailbox just to get a second look. But remember, curb appeal isn't everything; the inside needs to keep up with the exterior's promises, and oh boy, does it deliver!
Step inside to find a spacious home, measuring a cozy yet expansive 2,085 square feet. The entrance reveals a great room boasting a vaulted ceiling that's as high as your spirits will be living here.
The ceiling just runs, or rather vaults, from the great room, across the inviting fireplace, and lands at the rear covered porch. If ceilings could compete in a marathon, this one would surely win.
Now, onto my personal favorite part of any home: the kitchen. With a plethora of dining options, you can practically hear the sizzle of Sunday pancakes, feel the warmth of evening dinner parties, or taste the 2 AM cheese snacks.
Take your pick from the formal dining room (cue Downton Abbey theme song), the casual breakfast nook, or my dream spot – the kitchen island.
But what's that? A wild home office appears! Nestled near the stairwell, this nook is a work-from-home dream. Here, you can run your entrepreneurial empire, plan world domination, or you know, just binge-watch your favorite Netflix series in peace.
As we meander on, we reach the master suite, cleverly set apart from the other bedrooms for optimal privacy (because everyone needs a refuge from their own parties sometimes, am I right?).
This private sanctuary features a vaulted ceiling (again, the marathon-runner) and a luxurious 5-fixture bathroom with a freestanding tub that screams "Calgon, take me away!" And let's not forget the walk-in closet, a space so large you might need Google Maps to navigate.
Over on the right side of the home, bedrooms 2 and 3 are playing nice, sharing a well-planned bathroom tucked comfortably between them. No more sibling arguments over bathroom hogging, it's a domestic bliss in the making.
Lastly, above the garage, there's a 378 square foot bonus room just waiting for your personal touch. It's a bit like a wild card in UNO; turn it into a game room, a studio, a secret lair for your comic book collection, or, if you're a parent, the 'room of lost toys'.
All in all, this mountain craftsman house, with its enticing blend of charm and smart design, feels like a home that's ready for a life full of laughter, love, and lots of good food. Now, where's my wallet? I might just buy it myself!