Specifications:
2,810 Sq Ft
3 Beds
2 Baths
2 Stories
3 Cars
There's a new kid on the block.
And by "kid," I mean a jaw-dropping, 2,810 Sq Ft, barndominium-style house that's gonna make your inner country soul do a happy dance.
Let's giddy up and dive in!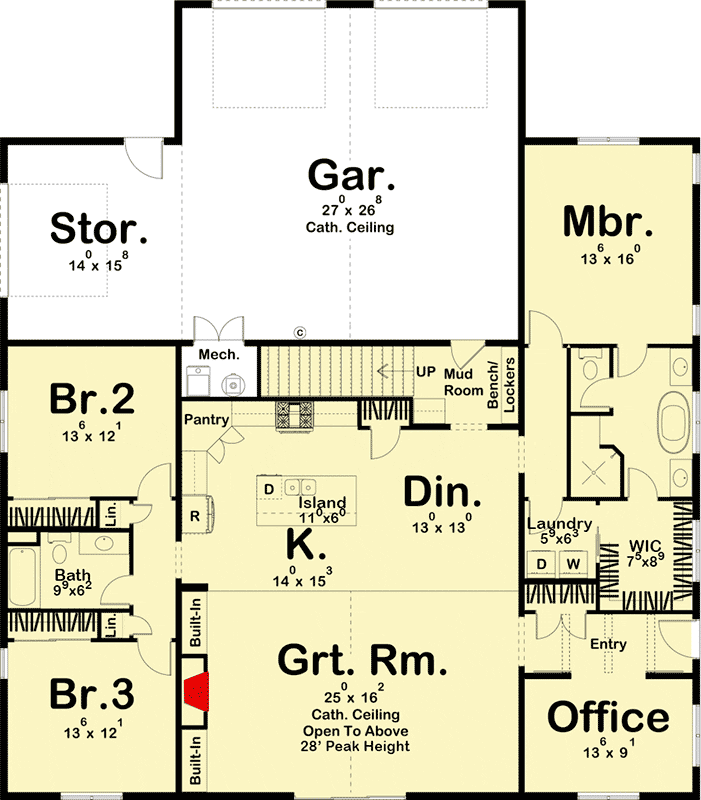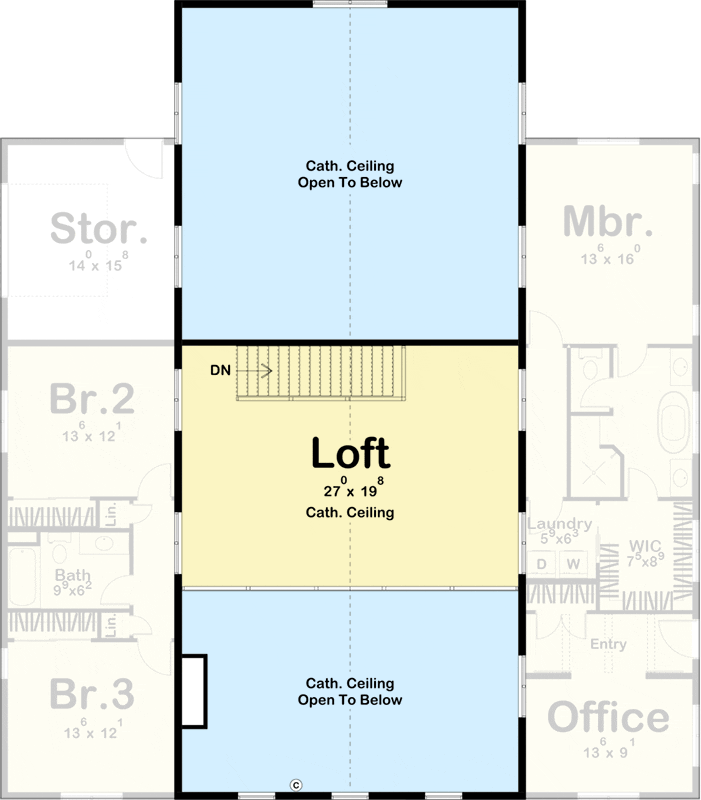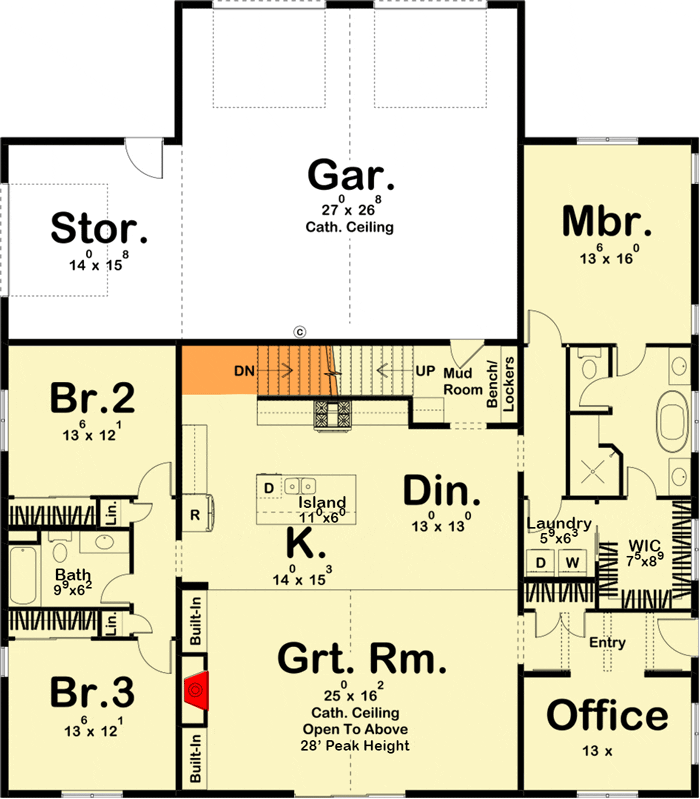 Alright, I get it, you're thinking: "What in tarnation is a barndominium?" Picture this: a modern home with the rustic charm of a barn. It's like when city meets country but in the most stylish way.
This particular beauty features board and batten siding, reminiscent of an old farmhouse. Add to that the large windows, and the barn doors, and you're looking at your new Instagrammable home. #HouseGoals anyone?
First off, let's not just walk, but strut right into that practical office just inside the side entry.
If you're one of those trendy work-from-home folks (or even if you're not but just like to Google cat memes in peace), this office space is going to be your sanctuary. The best part? No commute, unless you count the 10-second walk from your bedroom.
Now, let's get to the heart of the home. The great room, dining room, and kitchen are in an open layout that makes even the most klutzy of us feel graceful. Seriously, it's so spacious that you could probably waltz through while holding a tray of drinks and not spill a drop.
But the icing on the cake? The soaring ceilings in the great room. This isn't just a "great" room; it's a fantastic, stupendous, colossal room!
And just imagine curling up by that fireplace, surrounded by built-in bookshelves filled with your favorite books (or, you know, stylishly empty because you're all about that minimalist life).
For those who fancy themselves culinary maestros or just make a mean sandwich, the kitchen is the place to be. That large island isn't just a piece of land surrounded by water, but a haven for all your chopping, mixing, and wine-drinking needs.
And let's not forget about that walk-in pantry. You can hoard all the snacks you want and still have space for more. No judgments here!
Now, let's tiptoe over to the right side of this architectural masterpiece. Nestled here is the master suite – the crème de la crème of bedrooms. The master bath? It's basically a spa.
Soak in that tub after a long day, pamper yourself at the his/her vanities, or sing your heart out in the walk-in shower. And if that wasn't pampering enough, you've got a master closet with a direct passage to the laundry room. Talk about convenience!
Waltz over to the left and you'll find Bedrooms 2 and 3. They share a chic bathroom that's centrally located – ensuring no long hallway treks in the middle of the night. Oh, and did I mention the loft that overlooks the great room? Hello, perfect reading nook or dramatic entrance spot!
Last, but certainly not least, let's chat about the 3-car garage. With its high cathedral ceiling, you won't just be parking cars; you'll be giving them the royal treatment.
And after a day out, you get to walk through a mudroom equipped with a bench and lockers. So, drop off the day's baggage and step into relaxation.
In conclusion, this isn't just a house; it's a dream. A barndominium-style house plan that gives you the feel of rustic countryside living with all the modern luxuries.
And if this doesn't make you want to start packing and moving in, then buddy, I don't know what will!
Plan 623032DJ