Specifications:
2,948 Sq Ft
3 Beds
2.5 Baths
2 Stories
2 Cars
Hello, future homeowners (and daydreamers)!
Ever thought about moving into a place that sounds like it came straight out of a hipster fairytale?
Well, say hello to the Barndo-style house. No, it's not where Barny the dinosaur retired; it's actually your dream home waiting to be discovered.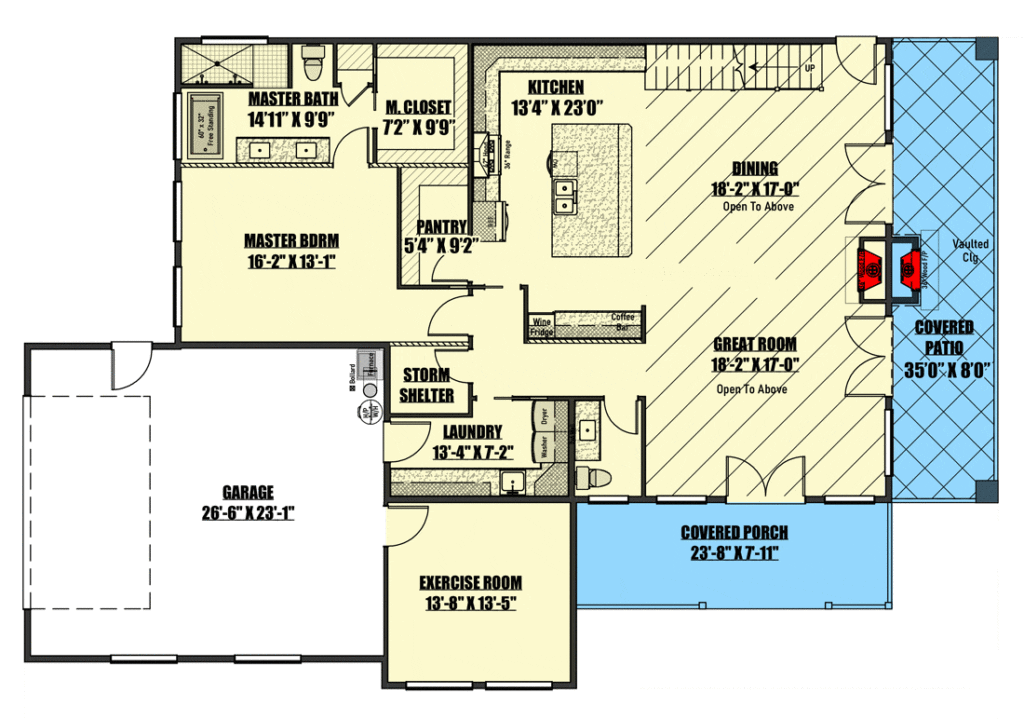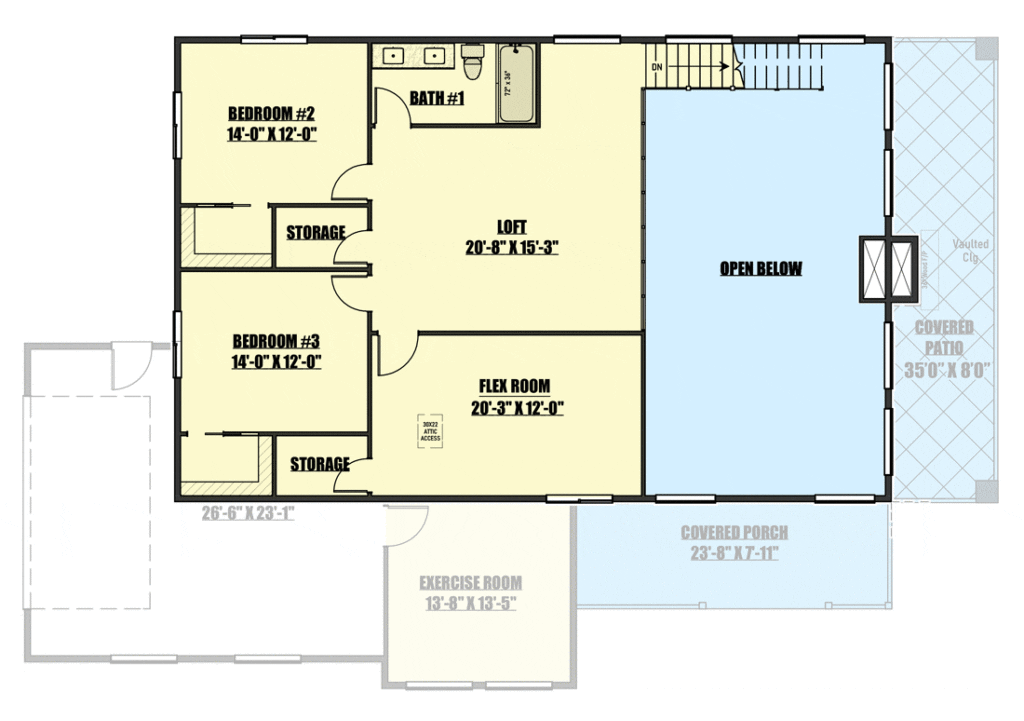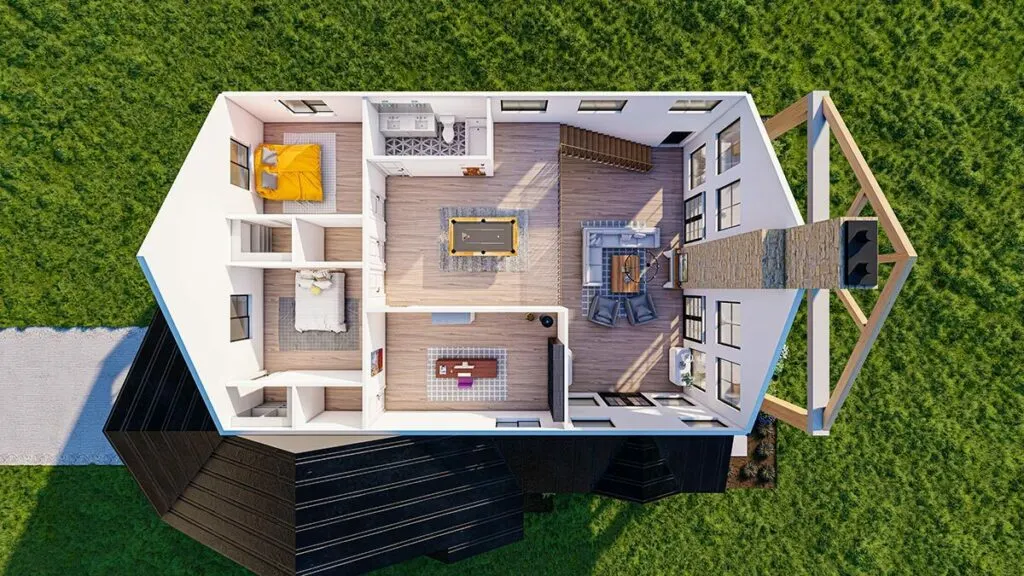 "Barndo". It's catchy, right? This style takes its cue from those cozy barn aesthetics that have been turned into chic living spaces. Now, let's clear something up.
Even though it sounds like it's built from old farming equipment, this house uses conventional 2×6 framing.
Sorry, no steel. But steel or no steel, this house is sturdier than my commitment to avoiding late-night snacks.
Coming in at a whopping 2,948 Sq Ft, this Barndo-style house is like that roomy sweater you love – perfect for keeping you warm, with plenty of space to move around.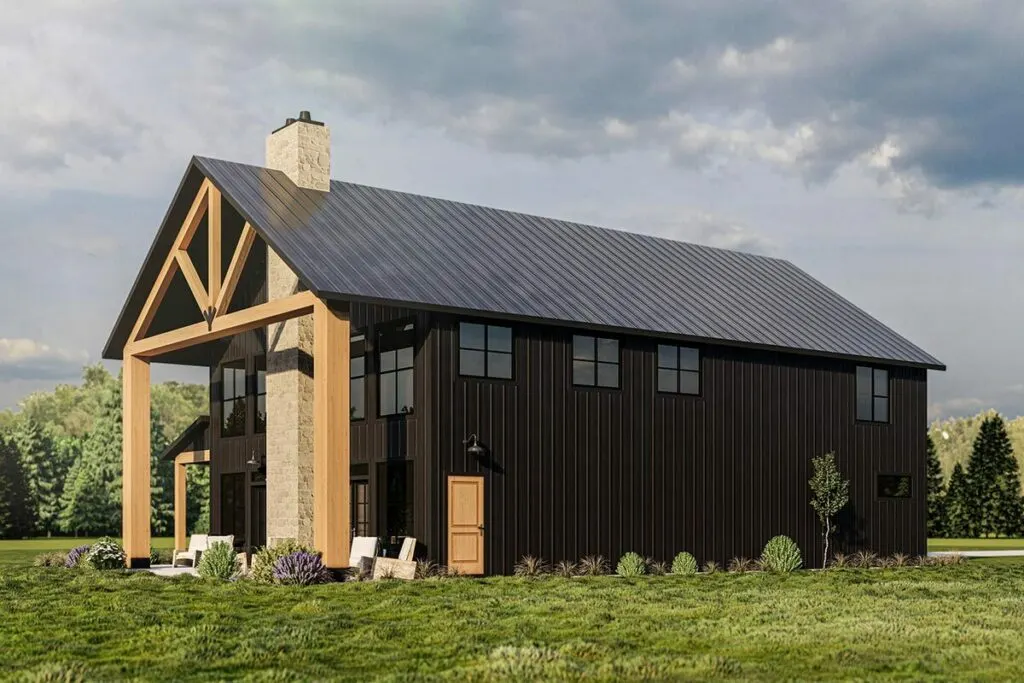 Oh, and did I mention it's 2 stories? Double the floor, double the fun!
Here's the rundown: 3 spacious bedrooms for all those nights you'll be hosting guests (or, let's be honest, for all the clothes you don't wear but can't let go of). 2.5 baths, because waiting in line to use the bathroom is so last decade.
A side-load garage for 2 cars – or 1 car and an assortment of "I'll use it someday" items.
One step inside and you're greeted with cathedral ceilings that would make Quasimodo jealous. It's high, it's majestic, and it's ready for that oversized chandelier you've been eyeing online.
And while we're talking interiors, can we have a moment for that massive kitchen? It's the kind where you can pretend you're on a cooking show even if all you're making is toast.
Located on the main level, the master bedroom is spacious enough to make you feel like royalty. I mean, who wouldn't want to roll out of bed, make two (or ten) spins, and still not hit a wall?
We've all heard "Don't judge a book by its cover", but let's be honest: first impressions matter. This house plan is thoughtfully designed to maximize curb appeal with a side-load garage (so no more "oops, I missed the driveway" moments) and varied rooflines that add dynamic character.
It's basically the house equivalent of that person who looks great in photos and even better in real life.
Three bedrooms not cutting it? Maybe you're planning to start a band, or you've been binge-watching home renovation shows and feel super inspired.
Whatever the reason, this plan can easily be modified to include up to 3 additional bedrooms. That's right – a total of SIX bedrooms. It's like a sleepover every day!
There you have it! The Barndo-style house that's more than just a trendy name. It's a lifestyle, an experience, and quite possibly the perfect place for you to call home. And if you ever want to brag about living in a place that sounds like it's from an indie movie – well, now's your chance.
So, what are you waiting for? Dive into the world of Barndo and start planning your dream home today. Just remember, it's pronounced "Bar-ndo", not "Barn-do".
Plan 400006FTY