Specifications:
4,146 Sq Ft
5 Beds
4.5 Baths
2 Stories
3 Cars
You know, dear reader, it's not often you come across a home that has its garage game so strong, you could practically host your own episode of "Pimp My Ride".
But when you do, it's a thing of absolute beauty. Yes, that's right, we're talking about a Mountain Craftsman home plan that's ready to wow you with its 5-car garage.
No, your eyes aren't deceiving you. FIVE cars.
But hold your horsepower, because that's just the beginning!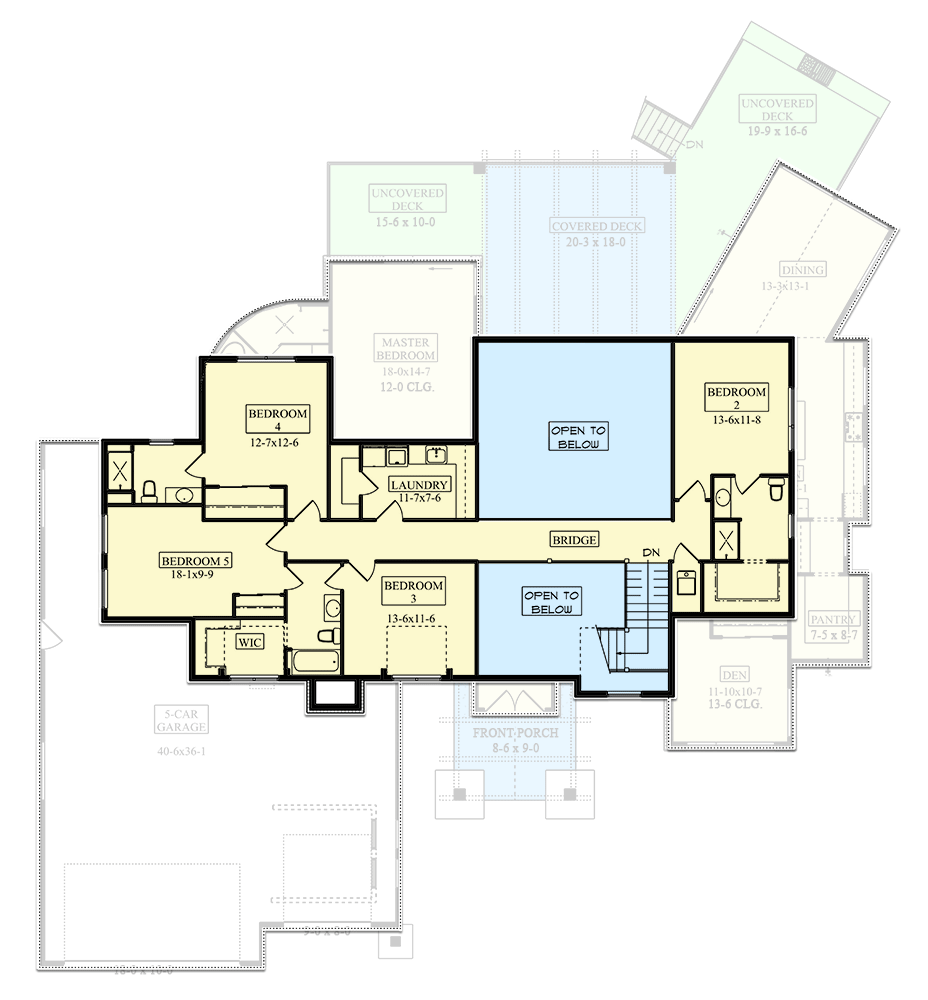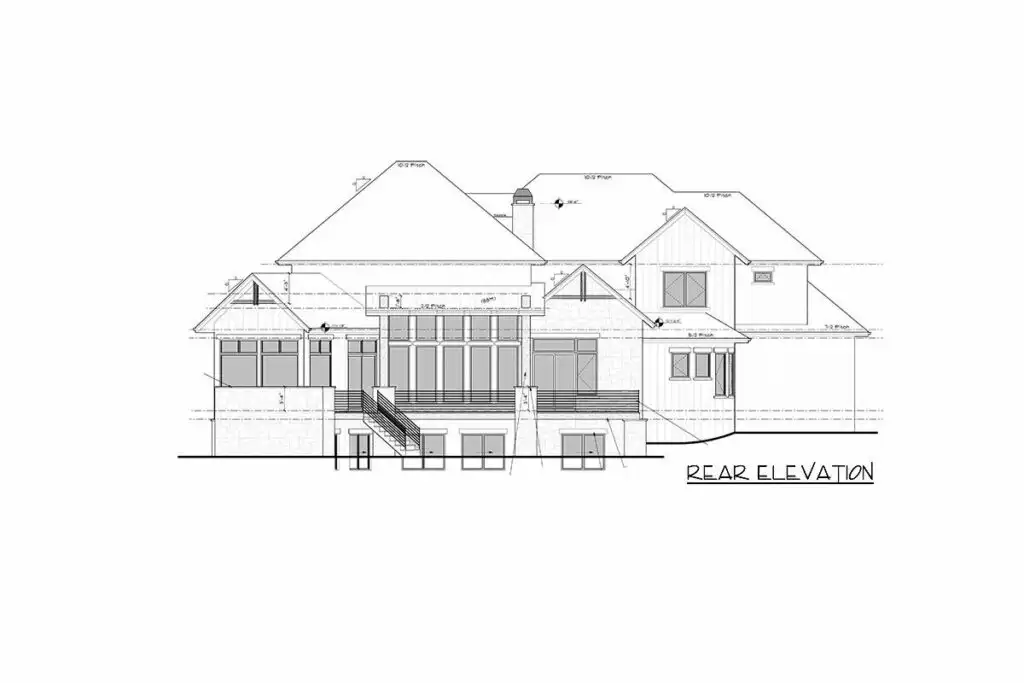 Coming in hot at a spacious 4,146 square feet, this is not your average Craftsman. It's like the Craftsman of the Craftsman, the bee's knees, the creme de la creme, the…you get the point.
And it doesn't just stop at the square footage, oh no. It boasts 5 bedrooms, 4.5 baths, and spread over two floors. This house plan is a classic example of what happens when design meets utility.
I'm almost certain the three bears from Goldilocks would trade in their forest home for this beauty.
As you make your way past the 5-car (still not over this) garage, you find yourself standing in front of a generous living space.
It's the kind of space that has a gravitational pull of its own. Imagine it, one moment you're arguing over whether to watch "Game of Thrones" or "Friends" and the next, everyone's laughing and making memories in the heart of this inviting expanse. You know, that wholesome kind of atmosphere.
Now, let's get into the kitchen, or as I like to call it, the 'Iron Chef's paradise'. Centered around a sizable island, it's got a wraparound eating bar that's just begging to be used for Sunday brunch or the occasional midnight snack raid.
But the showstopper here? A walk-in pantry that measures 7'5″ by 8'7″. It's basically a room of its own – perfect for hiding away enough snacks to survive a zombie apocalypse… or a few months of lockdown.
From the kitchen, the formal dining room extends at an angle, and it's got a deck that matches the unique layout.
It's like the designer thought, "Why not throw in a deck while we're at it?" And boy, are we grateful! Imagine hosting a summer party out here, with the BBQ fired up and music flowing as freely as the cocktails.
Then we come to the cherry on the cake, the pièce de résistance – the main-level master bedroom. This bedroom is so fancy it includes its own deck access (talk about royal treatment).
With a rounded wall forming the 5-fixture bathroom and a walk-in closet, it's got everything you need to feel like the king or queen of your own castle.
And yes, the rounded wall does make you feel a little like you're living in a high-end hobbit house.
The fun doesn't stop there. Head upstairs and you'll find a bridge-style hallway that guides you to four bedroom suites.
You could practically host your own version of "The Real Housewives" with the number of suites in this place. And to make life easier, the laundry room is conveniently located upstairs.
Yes, no more dragging dirty laundry up and down the stairs. You can almost hear a collective sigh of relief from parents everywhere.
To wrap it up, this Mountain Craftsman home plan is more than just a house.
It's a space to make memories, share laughs, host epic game nights, and of course, park your five dream cars.
It's a place that's as grand and as cozy as a hug from a friendly giant. And in my humble opinion, that's pretty darn special.
And remember, you're not just investing in a home, you're investing in a lifestyle. A lifestyle that says "Yes, I do need space for five cars, thank you very much."
Because, after all, you can't put a price on coming home to a place that has it all – charm, style, utility, and yes, a 5-car garage. I rest my case.
Plan 95188RW