Specifications:
5,002 Sq Ft
4-5 Beds
3.5 – 5.5 Baths
2 Stories
4 Cars
Well, hello there, friends!
If you're itching to peek behind the dazzling doors of a Craftsman home that'll make your jaw drop faster than a clumsy carpenter's hammer, then boy, do I have a story for you!
Let's dive in!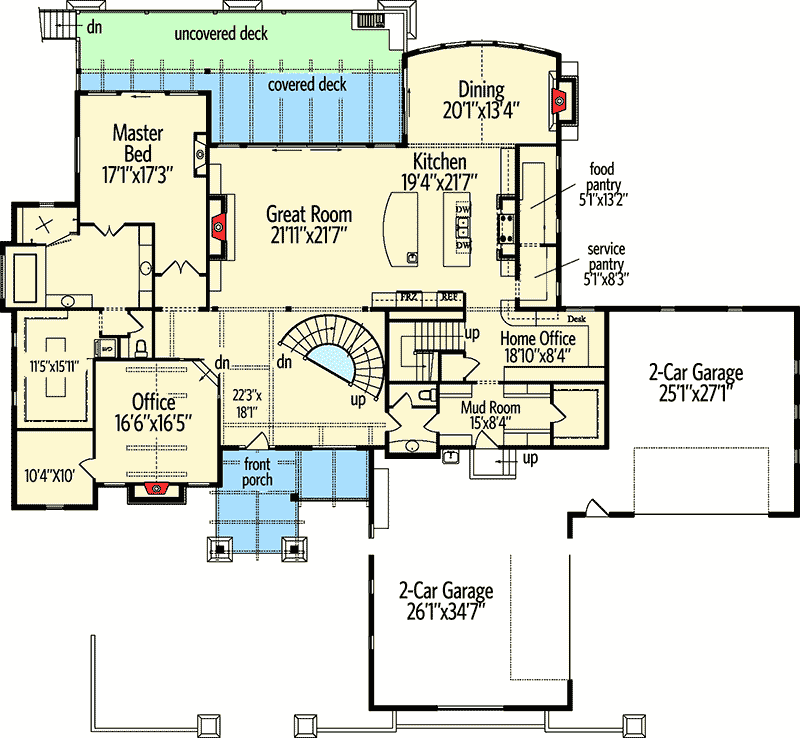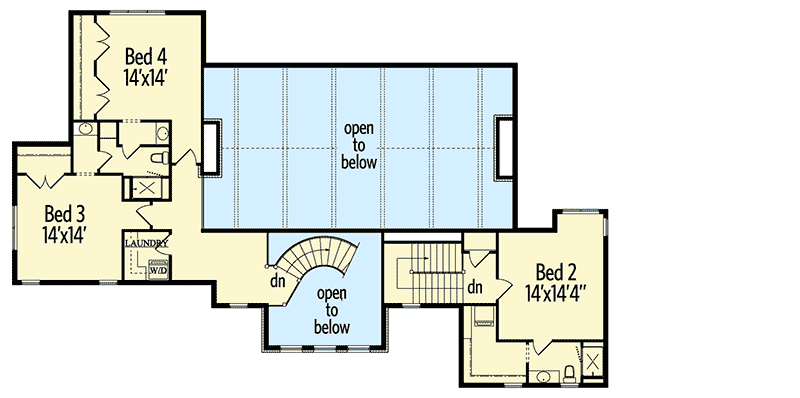 Picture this, a sprawling, majestic manor, weighing in at a whopping 5,002 sq ft. Now I know what you're thinking. "But what will I do with all that space?" The answer, my friends, is anything and everything. With 4-5 bedrooms, it's like owning your own private B&B, without the sassy TripAdvisor reviews.
And, with 3.5 – 5.5 baths, it's goodbye long waits for the shower and hello to the indulgence of picking a bathroom to match your mood.
Oh, did I mention the exterior? Imagine a chocolate and vanilla swirl cone, but instead of ice cream, it's a rich blend of stone, stucco, and wood. Just try to stop yourself from licking the walls! (Okay, maybe don't do that.)
As soon as you stride through the door, like the property tycoon you are, your eyes will lock onto the pièce de résistance – a beautiful, curved staircase worthy of a grand entrance at the Oscars.
But that's not all! Your eyes will be irresistibly drawn towards the heart of the home. Here, the kitchen, dining room, and a gargantuan great room merge to form an open space so vast, even your in-laws can't fill it up with unsolicited advice.
Hungry? Of course, you are. So, let's amble over to the enormous food pantry that's larger than some New York apartments.
Conveniently nestled right next to the home office, because who doesn't love to snack and Slack? And the office is also a hop and skip away from the main floor master suite, a space that makes Monday blues feel like Friday highs.
Slide open the glass doors and there it is – a rear deck, partly covered, partly basking in the sun, perfect for spontaneous BBQ parties or quiet mornings with a cup of Joe and chirping birds for company.
But wait, there's more! Picture a master bathroom and a walk-in closet complete with an island, so indulgent you could charge admission.
Imagine the possibilities: a rainy-day fashion show, or a private bubble bath concert with echoing acoustics. This is the epitome of homeowner pampering.
Hate laundry? No problem! Bedrooms 3 and 4 come with their very own laundry room because who said chores can't be glamorous?
Do you have guests who might overstay their welcome? We've got just the thing! A private guest suite, accessible by a secret back staircase. It works so well as an in-law suite; you'll almost miss them when they leave…almost.
Still want more? Of course, you do! The plans come with a walkout basement – an additional 2,557 sq ft of potential. Not included in the total living area calculation because it's too fabulous to count.
Picture a home gym, complete with a dry sauna (who needs a gym membership now?), or a big media room for movie nights that rival a cinema experience.
In short, friends, this Craftsman house isn't just a house. It's a home where life happens, where dreams are realized, and where you are the master of your domain.
So why wait? Open the door, walk in, and get ready to fall head over heels for the charms of this dazzling craftsman home. But remember, don't lick the walls!
Plan 95012RW