Specifications:
2,815 Sq Ft
4 Beds
4 Baths
2 Stories
3 Cars
I don't know about you, but the words "Dramatic Craftsman House Plan" get me way more excited than they probably should.
But if you're anything like me, you understand the thrill.
The sheer magic of finding a house plan that's not just a place to hang your hat, but a home that speaks to your soul.
The design we're diving into today is nothing short of a dream.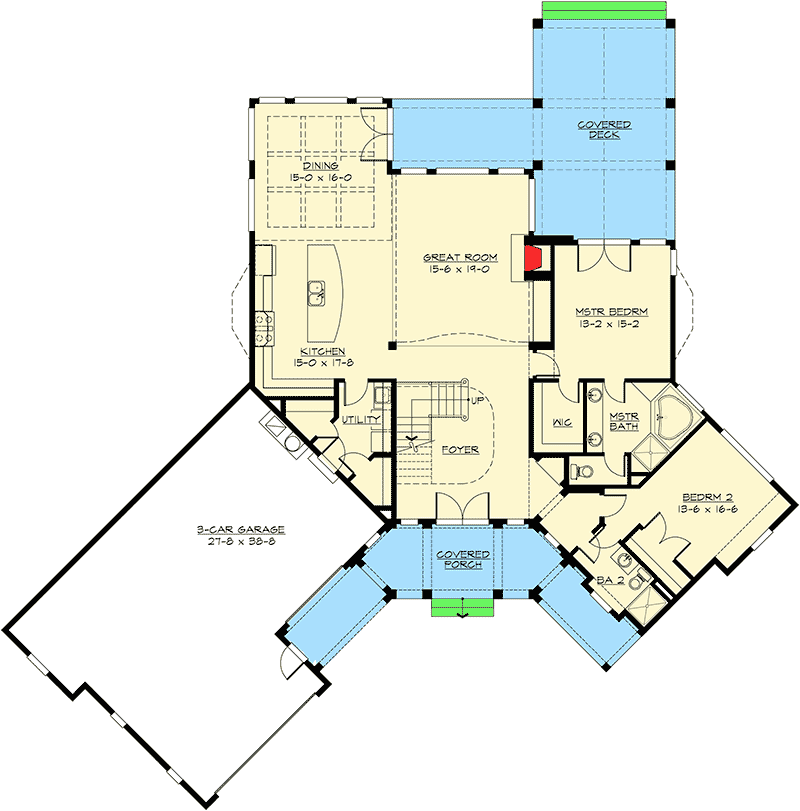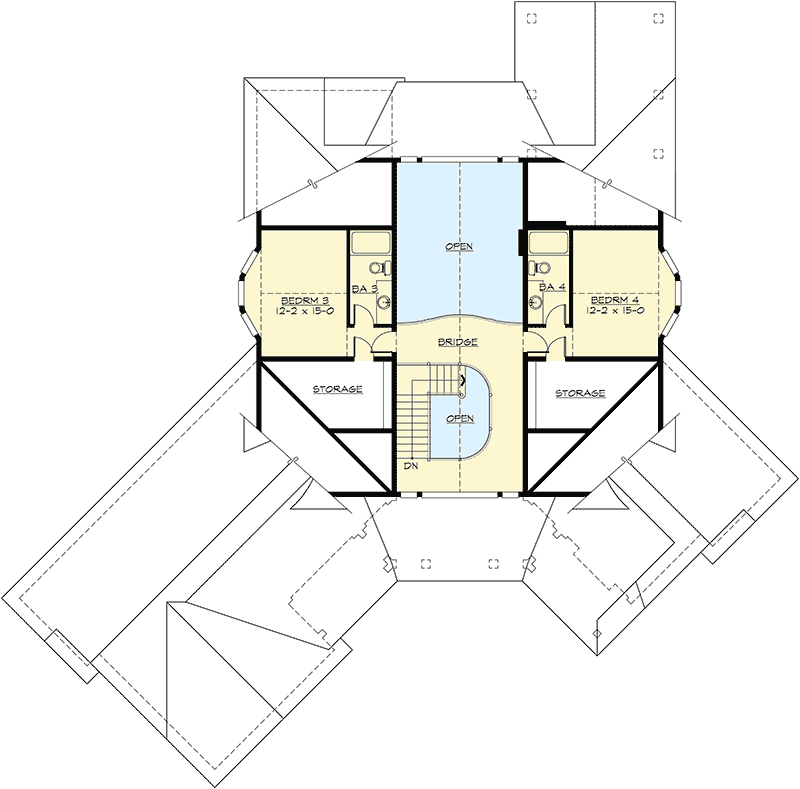 Picture this: 2,815 square feet, four spacious bedrooms, four well-appointed baths, and an elegant double-story design. To top it off, there's enough room for three cars.
And no, you're not dreaming. This house exists!
Let's start at the entrance because, as any great story, this is where the magic begins. Walking up to this dramatic Craftsman home, you are welcomed by an entry so engaging it practically reaches out, shakes your hand, and says, "Welcome home, pal!" And let me tell you, this house isn't a one-trick pony.
It offers two versions: one on a crawl space and the other with a walkout basement. It's the sort of flexibility that screams, "Hey, whatever floats your boat, I've got you covered!"
Step inside and let your jaw drop to the floor (but not literally, please, we just polished the tiles). The two-story foyer and great room command attention.
They aren't just rooms; they're statements. They don't whisper elegance; they shout it from the rooftops. The unique bridge on the second floor separating the bedroom suites is a showstopper.
The views from the bridge are no less cinematic, letting your gaze sweep over the regal great room below. Talk about a home that makes you feel like the star of your own movie!
What's next on this architectural joyride? The kitchen! And oh boy, it's not just any kitchen. It's a space where your culinary dreams come to life.
Central to it is a large island, which might as well be a continent considering the space it provides. No more juggling pots and pans or fighting for prep space during the holiday cooking marathons.
And guess what? This kitchen is so open concept, it flows directly into the dining room.
Plus, with a coffered ceiling adding a touch of sophistication, this is not just a dining room – it's your very own gourmet restaurant at home.
But wait, there's more! The master bedroom is the sanctuary we all dream of after a long day.
It's spacious, comfortable, and the French doors that open to a large covered deck are just the cherry on top.
Can't you just imagine waking up, pushing those doors open, and greeting the day with your morning cup of coffee?
Sigh, it's like something straight out of a novel.
Now, let's talk about the second-floor storage areas. Currently, they're unfinished – like that painting you started last summer and promise you'll get back to (wink, wink).
But if you roll up your sleeves and get them finished, you've got an extra 184 square feet of space.
Whether you turn it into an artist's loft, a home office, or the world's most organized walk-in closet is up to you. The potential is as endless as a kid's imagination.
To wrap it up, this dramatic Craftsman house plan isn't just a home; it's a lifestyle, a statement, a declaration of love for the finer things in life.
I mean, with 2,815 square feet, four bedrooms, four bathrooms, and enough architectural delight to make an HGTV host weep, it's more than just a house plan.
It's the dream home that you've been waiting for. So go on, get those housewarming invitations ready!
Plan 23252JD