Specifications:
1,797 Sq Ft
3 Beds
2 Baths
1 Stories
2 Cars
Imagine a home where every room feels like a warm hug. Think of a place where modern architecture meets the comforting embrace of the farmhouse aesthetics.
Got the image? Great! Now, let me give you the grand tour of a one-story 3-bedroom modern farmhouse that's not just a house, but a haven.
Stay Tuned: Detailed Plan Video Awaits at the End of This Content!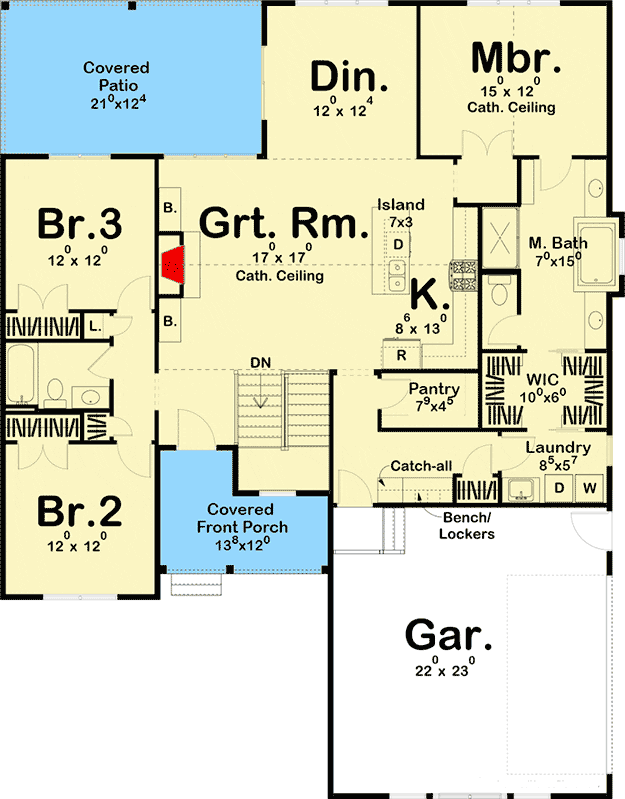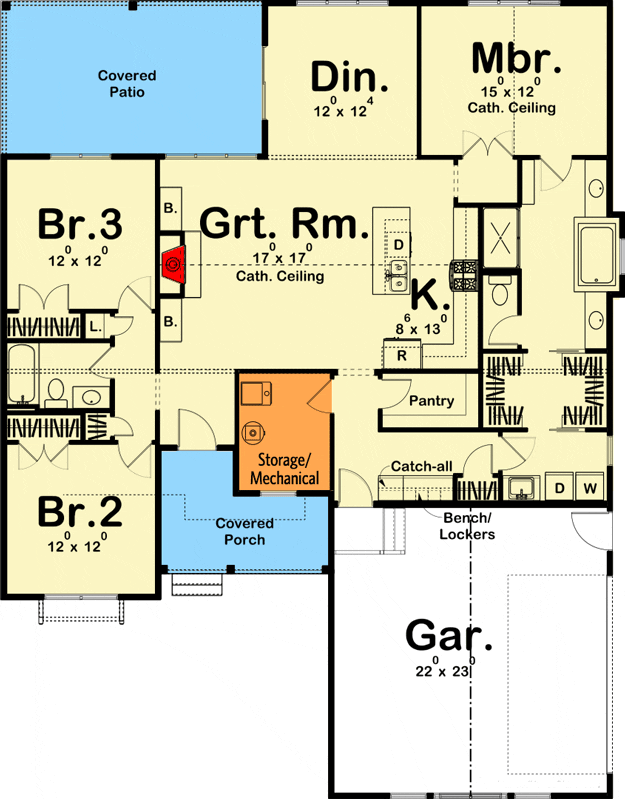 Ah, the age-old debate: does size matter? At 1,797 Sq Ft, this house might not be the mansion from your favorite soap opera, but, trust me, it's like that cozy sweater you never want to take off. Space is utilized so smartly, every nook feels expansive. After all, it's not always about size but how you use it.
Three bedrooms. That's right. One for you, one for… well, whoever you choose, and maybe one to hoard all those clothes you swear you'll wear someday (or turn it into your secret karaoke room, I won't judge). It's spacious, airy, and oh-so-inviting.
With the master suite having its own cathedral ceiling, you'll wake up every day feeling on top of the world – or at least on top of your own little palace.
Two baths. Let that sink in (pun absolutely intended). No more queuing up in the mornings, no more banging on the door asking how long they'll be. And the master bath?
It's what dreams are made of – a large whirlpool tub where you can forget your long day, a spacious shower (duet singing sessions, anyone?), and a walk-in closet which, let's face it, is basically Narnia for your clothes.
Let's talk about first impressions. As soon as you walk in, you're greeted by an open great room/kitchen combo with a cathedral ceiling so high, even your tallest friend won't be able to touch it. And a fireplace, because nothing says "welcome home" like the crackling of a fire.
Plus, for those of us less culinary-gifted individuals, the L-shaped kitchen means fewer steps between the fridge and the stove – minimizing the chances of anything burning. Well, one can hope.
Adjacent to our fabulous L-shaped kitchen is the dining area, which spills out onto a rear covered patio. Breakfasts with birds chirping, dinners under a canopy of stars – sounds poetic, right? It's like dining al fresco without having to book a reservation.
A few things that deserve a special shoutout:
The Porch: An appeal that pulls your heartstrings. It's like the house is giving you a warm smile, saying, "Hey there, welcome back."
Bedroom 3: Offers a unique bird's-eye view of the covered porch. Perfect for those who like to keep an eye on their Amazon deliveries (or spy on their neighbors, I'm not here to judge).
Laundry Room: Conveniently linked to the master closet. So now, instead of creating that dreaded mountain of clothes on "the chair," you have no excuse not to sort it out immediately. Well, almost no excuse.
In conclusion, houses are not just bricks and mortar; they're where memories are made, laughter is shared, and life happens.
This one-story modern farmhouse promises not just a space to live, but a place to thrive, to dream, and to be. So, when are you moving in?
Plan 62738DJ