Specifications:
1,924 Sq Ft
3 Beds
2.5 Baths
1 Stories
2-3 Cars
Well, hello there!
Fancy a tour of my fantasy home?
Strap in, because this 3-bed modern farmhouse is serving looks and functionality, and I'm here to spill the tea.
We're talking symmetry that would make even a mathematician blush and features that will have your Pinterest board begging for mercy.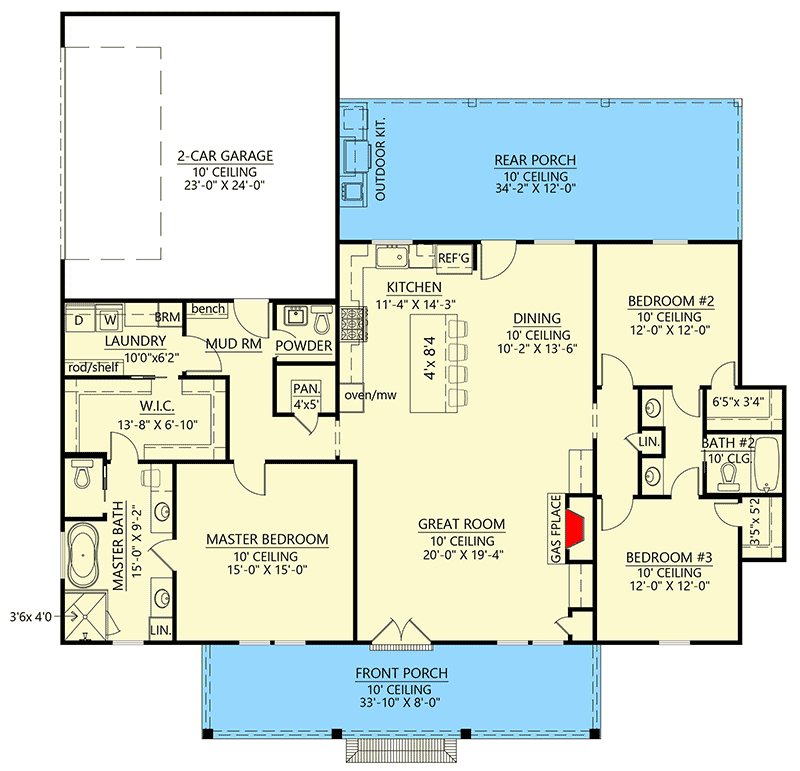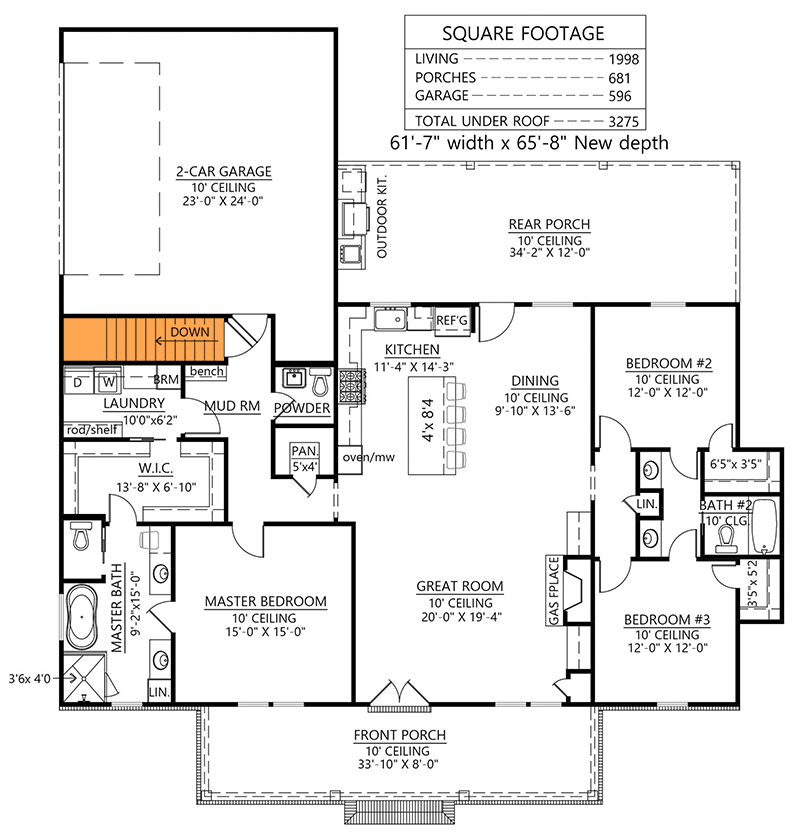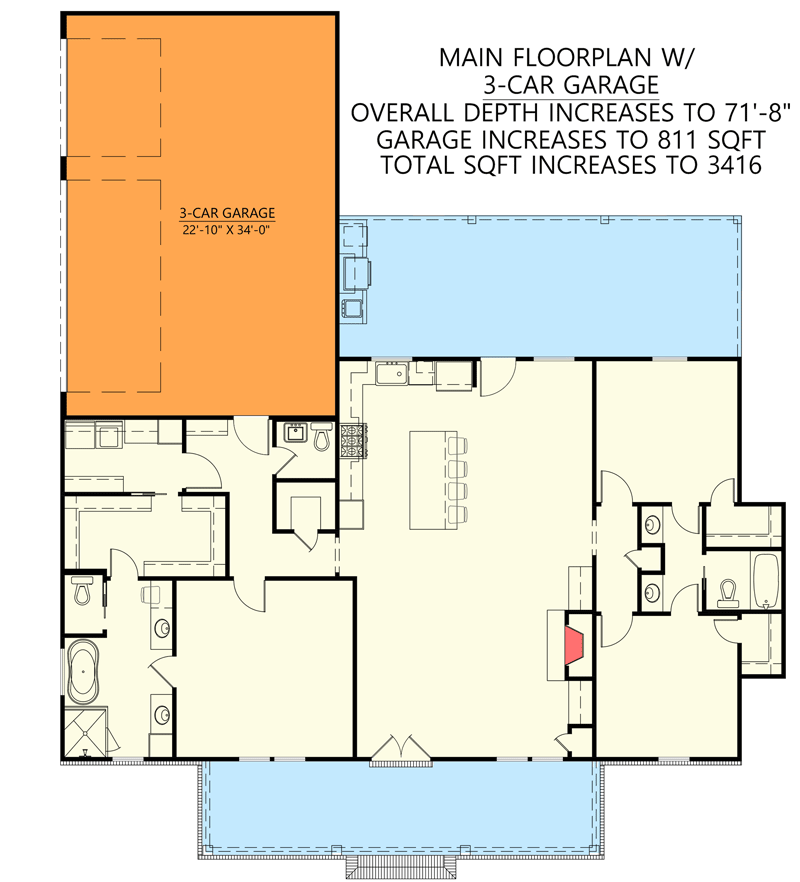 Picture this: A pair of doors beckoning you like a magnet to its modern rustic embrace. Gazing up, there's a gable with a window – which, by the way, doesn't just sit there looking pretty; it lets the attic bathe in sunlight. Sounds good? It gets better.
As your eyes flit to either side of the doors, matching pairs of windows wink back at you. And for the grand finale – two more on the ends, rounding off the meticulously balanced aesthetic.
As someone once said (probably), "Symmetry is the key to a peaceful heart." Okay, I made that up, but doesn't it sound profound?
The magic doesn't stop at the exterior. As soon as you step in, there's a sweeping open floor plan that practically serenades you with spaciousness.
And hold on to your socks, because they're about to be knocked off. Look straight through to the back, and there's zilch, nada, no walls obstructing your view. It's like the house version of an open-minded friend who lets you finish your stories without interrupting.
All right, foodies and brunch aficionados, gather 'round. The kitchen island isn't just an island; it's practically a continent. At a whopping 4′ by 8'4″, it's practically begging for some epic breakfasts and late-night snack runs. Room for four?
Check. Right next to this colossus is a walk-in pantry so spacious you might just be tempted to make it your summer home. Shelves galore on three walls mean you'll never again lose that fancy Himalayan pink salt you bought on a whim.
Mosey on over to the back, and there's a porch – not just any porch, but a 12-foot deep slice of heaven. It's prepped and primed with a summer kitchen, and honestly? Slap in a couple of couches, maybe a hammock, and you have an outdoor living room that could rival most indoor ones.
Just imagine, a gentle summer evening, sipping on your favorite drink, your very own nature Netflix unfolding right in front of you. Don't forget the bug spray, though; mosquitoes love a good binge-watch too.
Onward to the pièce de résistance – the master suite. Nestled to the left, this sanctuary boasts a walk-in closet large enough to make any fashionista's heart race. As for the bathroom, it's like the Swiss Army knife of bathrooms. Two vanities, because why share when you don't have to?
A shower for the 'I'm late for work' days, and a tub for the 'long bubble bath with a book' nights. Oh, and did I mention direct access to the laundry room? Because hauling laundry is so last season.
On the flip side, two delightful bedrooms share a Jack and Jill bath (no water fetching required). And because we're living in luxury, each of these bedrooms has its own walk-in closet. Sharing a bathroom, but not closet space? That's what I call a win-win.
In conclusion, this 3-bed modern farmhouse is the stuff dreams are made of. From the balance of the exterior to the thoughtful touches inside, it's a slice of symmetric heaven. If homes had personalities, this one would be that effortlessly cool, always organized friend we all secretly want to be.
And now, if you'll excuse me, I'm off to daydream about that kitchen island. Maybe one day, it'll be in my real house instead of just my Pinterest one. Fingers crossed!
Plan 56501SM