Specifications:
2,597 Sq Ft
3 – 4 Beds
2.5 – 3.5 Baths
1 – 2 Stories
2 – 3 Cars
Hey there, future homeowners and daydreamers! Let's embark on an imaginative journey through a house plan that's not just a bunch of walls and roofs, but a canvas for your life stories.
I'm talking about a Craftsman house that's like a love letter to rustic charm and cozy living.
Picture this: you're driving up to a house that whispers tales of woodland retreats. Its rustic exterior is like a warm, hearty hug from Mother Nature herself.
And who doesn't love a good hug, right? This Craftsman beauty is all about harmonizing with the natural world, and it does so with style and grace.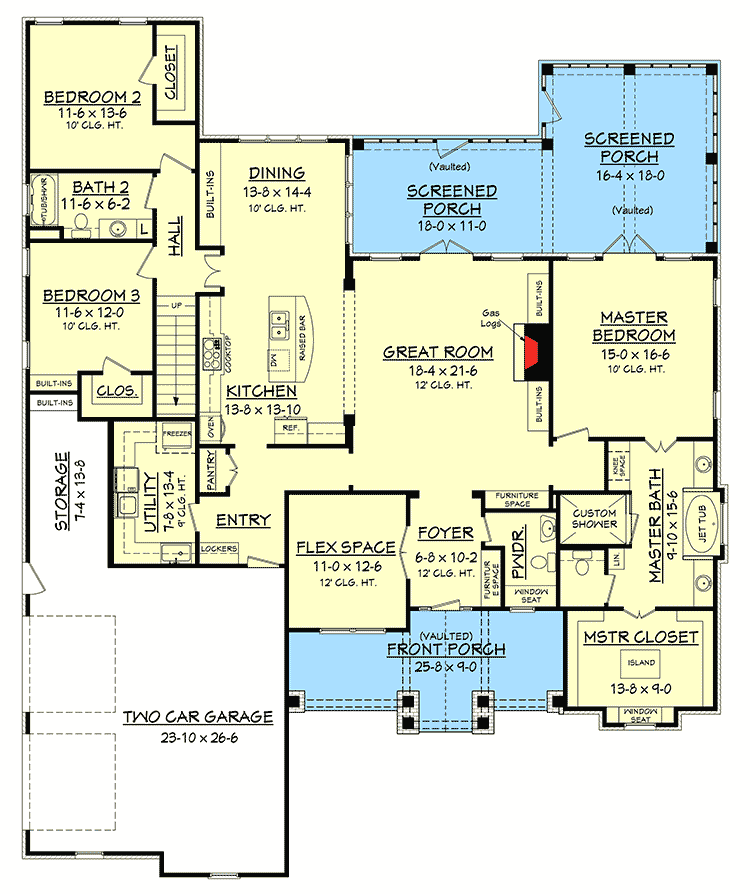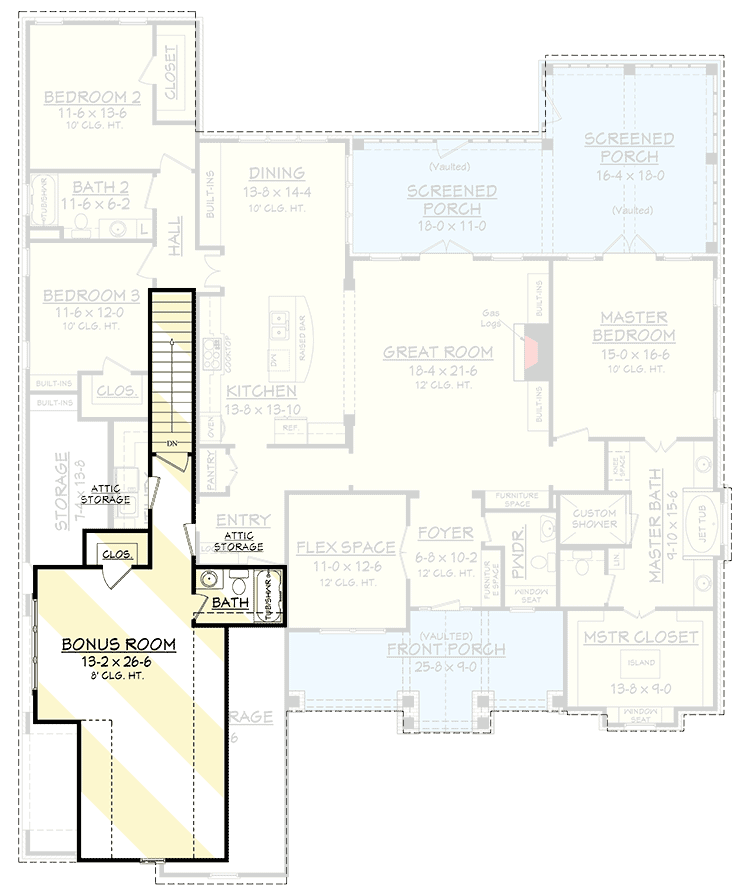 With a spacious 2,597 square feet, this house isn't just a space – it's a place for your dreams to take flight. Whether you're a family of three, four, or even more, this house plan is like that best friend who's always got room for one more.
With options for 3 to 4 bedrooms and 2.5 to 3.5 baths, it's like saying, "Hey, customize me as you please!" Above the garage, there's a bonus room that's practically begging for you to turn it into whatever your heart desires.
A home theater to binge-watch your favorite shows? A quiet study to pen down your thoughts? Or maybe a magical playroom where toys come to life? The possibilities are as limitless as your imagination!
Step inside, and you're greeted by high ceilings that aren't just about vertical space; they're about breathing room for your dreams.
The open spaces are perfect for those who love to entertain or simply enjoy the freedom of movement. It's like the house is saying, "Go ahead, do that happy dance!"
The kitchen is the heart of this home, open to both the dining and great rooms. It's where recipes and memories are cooked up in equal measure. And with French doors leading to the screened porch, it's like having a culinary stage that opens up to the beauty of the outdoors.
Right off the foyer, there's a flex space that's all about bending to your needs. Home office? Check. Cozy den? You got it. It's like that versatile piece of clothing you love because it fits every occasion.
The three large bedrooms come with walk-in closets, making morning routines less of a frantic search for that one elusive sock and more of a leisurely stroll in your personal boutique.
And let's not forget the master bedroom, which opens up to a vaulted porch. Imagine sipping your morning coffee while the world wakes up around you. Bliss!
The vaulted outdoor spaces in the back are like serene sanctuaries where you can connect with nature or simply enjoy a moment of peace. Whether it's a family barbecue or a quiet evening under the stars, these spaces are where memories are made.
With options for one or two stories and a garage that can house two or three cars, this house plan is like a chameleon, adapting to your lifestyle. Whether you're a story-teller who loves elevated views or a car enthusiast with a need for garage space, this house hears you.
So there you have it, a Craftsman house plan that's not just a structure, but a space where life unfolds in beautiful, unexpected ways. It's a house that says, "Come in, let's make memories together."
Whether you're a fan of rustic charm or just looking for a place to call home, this house plan is like an open book, waiting for you to write your story in it.
So, what are you waiting for? Grab that pen (or mouse) and start planning your future in this dreamy abode! Remember, a house is not just where you live; it's where life happens. Let's make it happen beautifully!