Specifications:
2,435 Sq Ft
3-4 Beds
2.5 – 3.5 Baths
1-2 Stories
2 Cars
You know that warm, fuzzy feeling you get when you see an old farmhouse on a scenic countryside landscape, and you think, "Dang, I wish I lived there!"?
Well, lucky for you, we're about to dive into a house plan that not only gives you that classic farmhouse feel but also slides in a dash of modern elegance that'll have you packing your bags faster than you can say, "Where's my barn door?"
Let's dive in!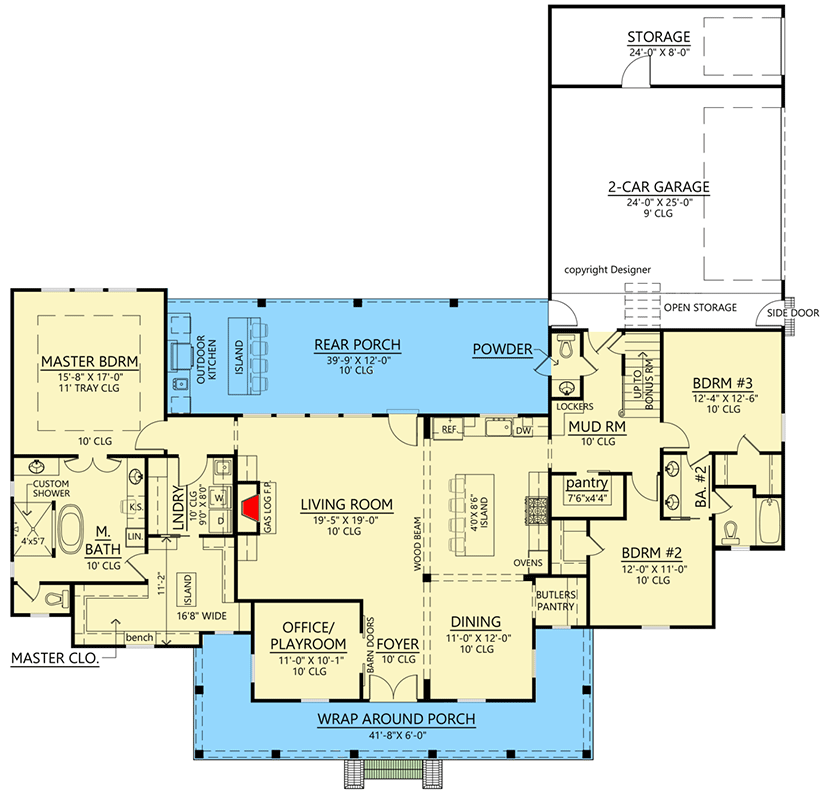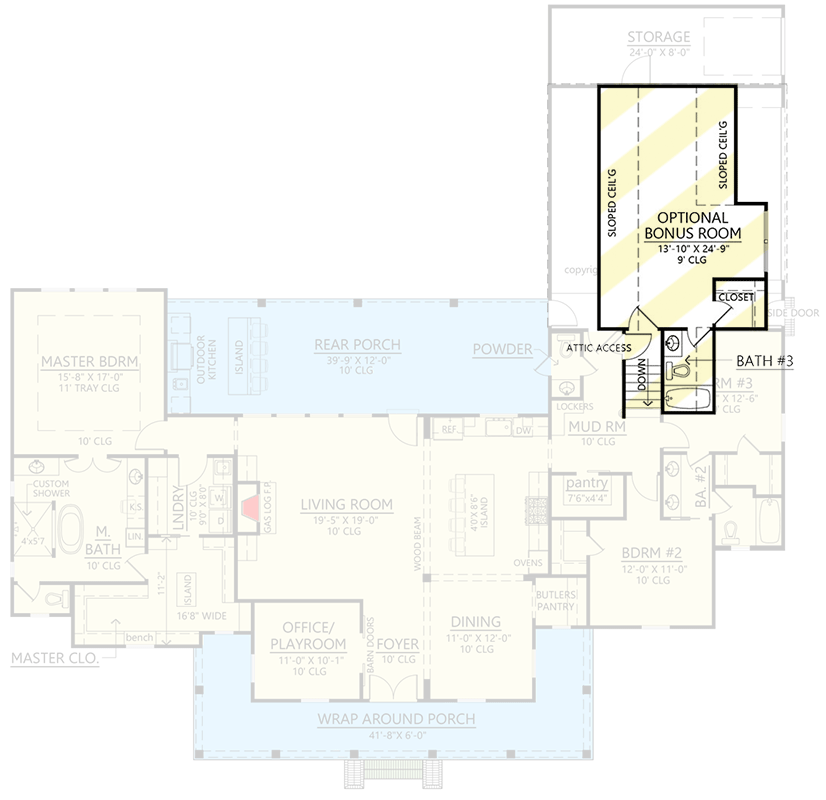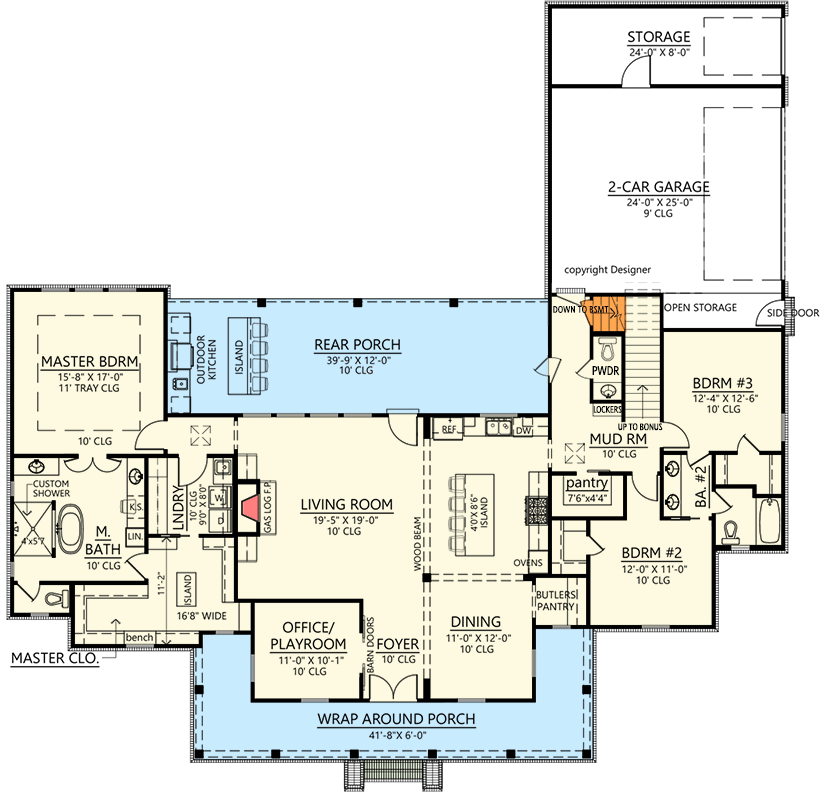 If first impressions are everything, then this modern farmhouse is the Beyoncé of house plans. Rocking a symmetrical façade, it confidently says, "Hello, world! Look at me being all modern yet super cozy!" Honestly, if this house was on Instagram, it would have more followers than a cat playing the piano.
Let's be honest; we've all dreamt of dramatically entering our homes through fancy French doors. This plan brings that dream to life. And, guess what awaits you on the left?
Adorable barn doors that lead you to an office or playroom. Now, whether you're penning down your next bestselling novel or attempting to assemble a 1,000-piece jigsaw puzzle, you'll do so with style.
The living room isn't just any ordinary living space. It's the showstopper. Imagine lounging on your comfy couch, with a crackling fireplace for company, and looking out to see your vast backyard from those grand windows.
Oh, and did we mention the exposed beam separating it from the kitchen? It's like the house's way of saying, "Hey! Here's a subtle divider so your spaghetti sauce splatter doesn't ruin your white couch." Genius, right?
The kitchen is the beating heart of this home, and boy, is it spacious! With a large island for those spontaneous breakfasts or wine o'clock moments, this kitchen seamlessly transitions to a formal dining space. Because sometimes, you want to feel fancy while eating your take-out pizza.
Ah, the rear porch! Not just any porch, mind you – it's a 12-foot deep haven. Whether you're throwing weekend barbecues or practicing your morning yoga, you've got room. And speaking of barbecues, there's an outdoor kitchen. Who needs to go camping when your backyard is the destination?
Seek solace in the master bedroom tucked away on the left side of the house, a retreat worthy of kings and queens, minus the crown. And the bathroom?
Think spa vibes. Five fixtures to pamper yourself with! And just when you thought it couldn't get better, there's a pass-through closet leading straight to the laundry room. Farewell, trail of dirty laundry across the house!
On the opposite end, two generously-sized bedrooms share a bath. And it's not just any bath; it's a "double sinks so you don't fight over toothpaste splatters" kind of bath.
The 2-car garage doesn't just stop at safeguarding your vehicles. It's got a special nook for your lawn machinery. But wait, there's more. Remember when we said "Bonus" in the title?
That wasn't clickbait. There's an optional bonus room right above the garage, complete with a full bath. A guest suite? A private gym? A room where the floor is literally lava? The sky's the limit!
If houses had personalities, this modern farmhouse would be that effortlessly cool friend who's both rustic and chic, making everyone wonder, "How do they do it?"
Packed with both function and flair, it's more than just bricks and beams; it's the canvas for countless memories to come. So, ready to make the move? Don't forget to send me an invite for that porch party!
Plan 56453SM