Specifications:
2,113 Sq Ft
3-4 Beds
2.5 Baths
1-2 Stories
3 Cars
I can already hear you say, "Mountain farmhouse? That sounds like a cozy weekend getaway."
But what if I told you that this darling abode is more than just a cabin in the woods? This here is not your ordinary country crib.
I'm talking about a rugged mountain farmhouse that doesn't just shelter you from the elements; it also pampers you with an array of modern amenities.
It's like finding a golden nugget in the rough, except this one is 2,113 square feet of pure living luxury.
Now let's dive right in.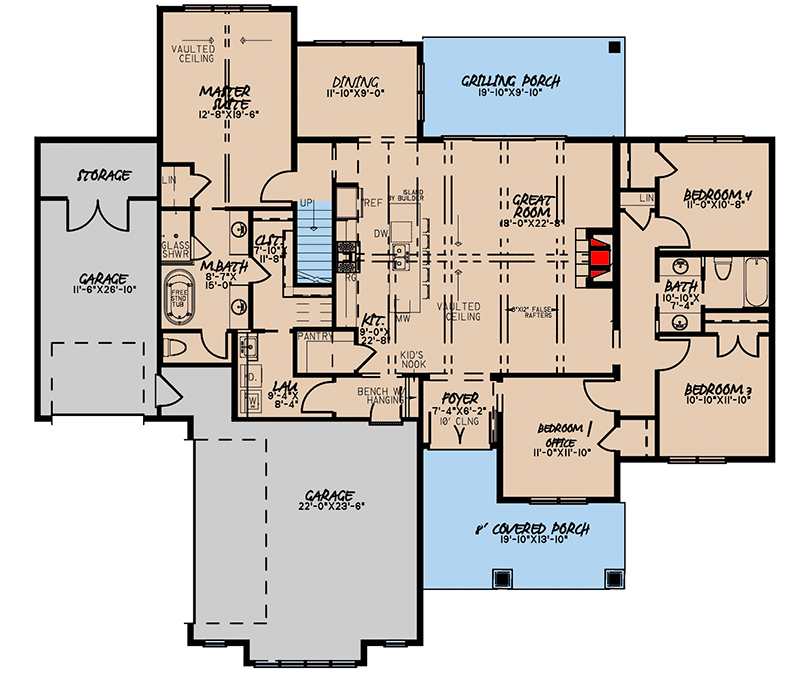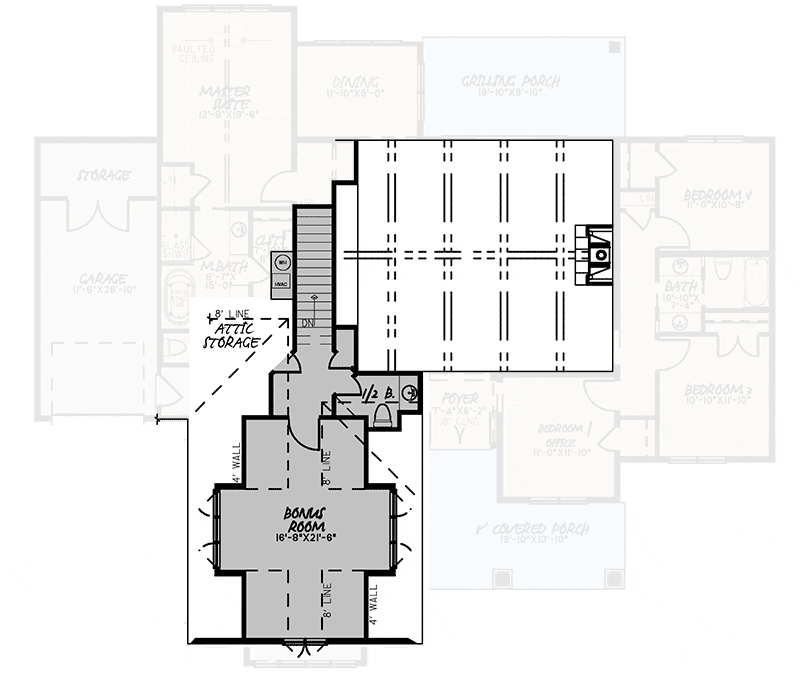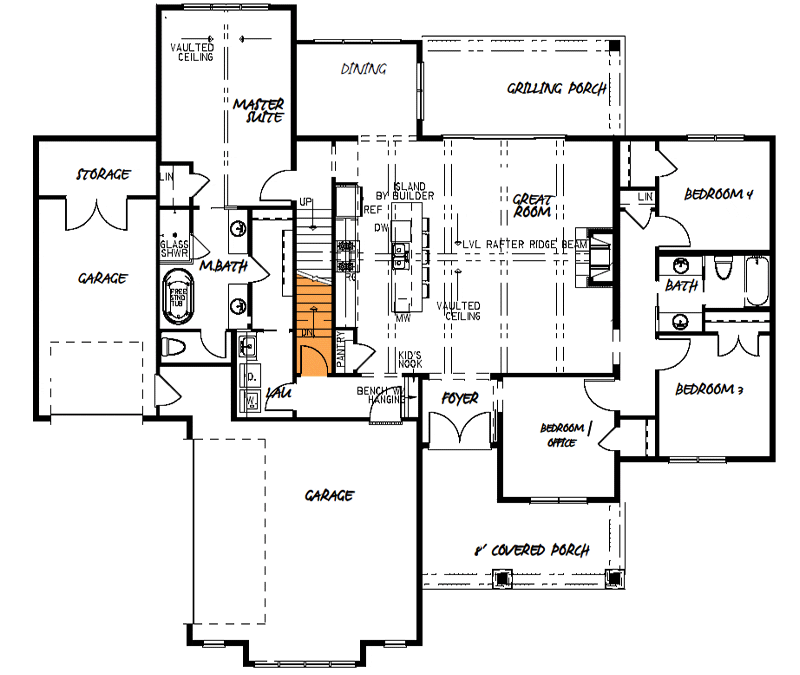 "3 to 4 bedrooms?" you may ask. I say, "Flexibility is the key." Imagine waking up to the chirping of birds and the rustling of leaves in your majestic master bedroom with windows overlooking the tranquil surroundings.
Or, if you're feeling generous, transform one of the rooms into a home office. Working from home will never feel the same again when your "office" resembles a sanctuary tucked away in nature's bosom.
Don't even get me started on the bathrooms. Two full baths and a half bath? Talk about being spoilt for choices. The master bath takes the cake with its double vanity, a free-standing tub, and a roomy glass shower.
After a long day of hiking, nothing beats soaking in the tub and just letting your stress melt away. It's like having your private spa in the middle of nowhere.
Now, if you're a social butterfly like me, you will absolutely adore the vaulted great room. It's a symphony of rustic charm and modern design with exposed beams and a large stonework fireplace.
One glance at this room, and you can already see yourself sipping hot cocoa, with marshmallows of course, next to a roaring fire. And if that doesn't warm your heart, I don't know what will.
Let's move on to the heart of any home – the kitchen. There's an island that's not only a divider between the kitchen and the great room but also a secret meeting spot for those midnight snack raids. With seating for up to five, it's the perfect spot for morning pancakes or evening wine.
The kitchen itself is a gourmet's dream with ample counter space, room for a large range, and a pantry big enough to feed an army. Or at least a very hungry family of four.
If you're a fan of al fresco dining, the grilling porch accessible via sliding doors from the great room will be your new favorite spot. You'll find yourself grilling under the stars more often than you ever thought possible.
On to my personal favorite – the bonus room above the 3-car garage. If the thought of climbing the stairs feels like a mountain trek, just think of the 414 square feet of bonus space waiting to be transformed into your heart's desire.
A game room? Home theater? Yoga studio? You dream it, you got it. The half bath up there is just the cherry on top.
The 8′-deep covered porch that shelters the entrance and the pair of French doors is like the welcoming arms of an old friend. It's this feature that solidifies the mountain farmhouse's warm, inviting aura.
You see, my friend, this isn't just a mountain farmhouse. It's a place that harmoniously blends the serenity of the countryside with modern comfort, where the charm of yesteryears coexists with today's convenience.
It's a place where you can disconnect from the world, yet have everything you need at your fingertips. So, here's to living the farmhouse dream with a touch of mountain magic and a dash of modern luxury. Cheers!
Plan 70685MK