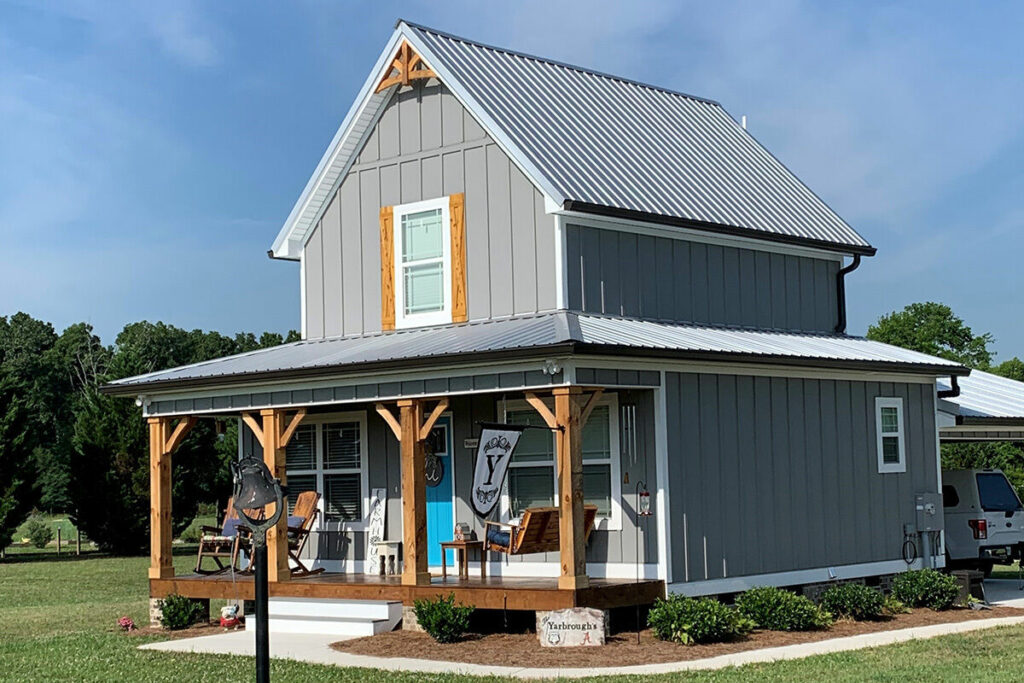 Specifications:
750 Sq Ft
2 Beds
2 Baths
2 Stories
Oh, the allure of tiny living! Whether you're an empty-nester ready to downsize or a youthful soul yearning for a simpler lifestyle, this charmer of a cottage, sprawling over a whole 750 square feet, is whispering your name.
And guess what? It's not just tiny; it's mighty!
Enter the realm of the tiny two-bed cottage, a marvel in the world of architectural design, where less is indeed more. This little beauty is a nod to the growing trend of shrinking living spaces – but don't let its size fool you.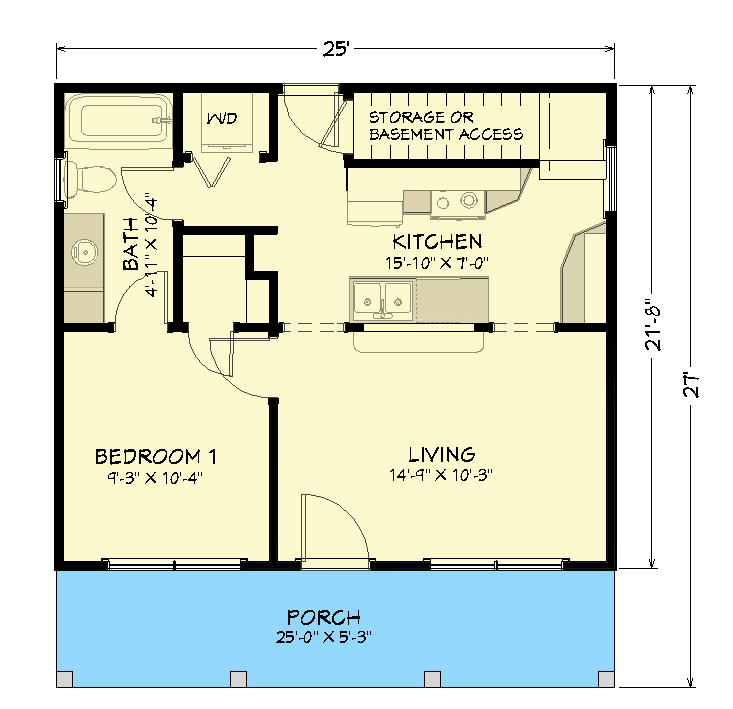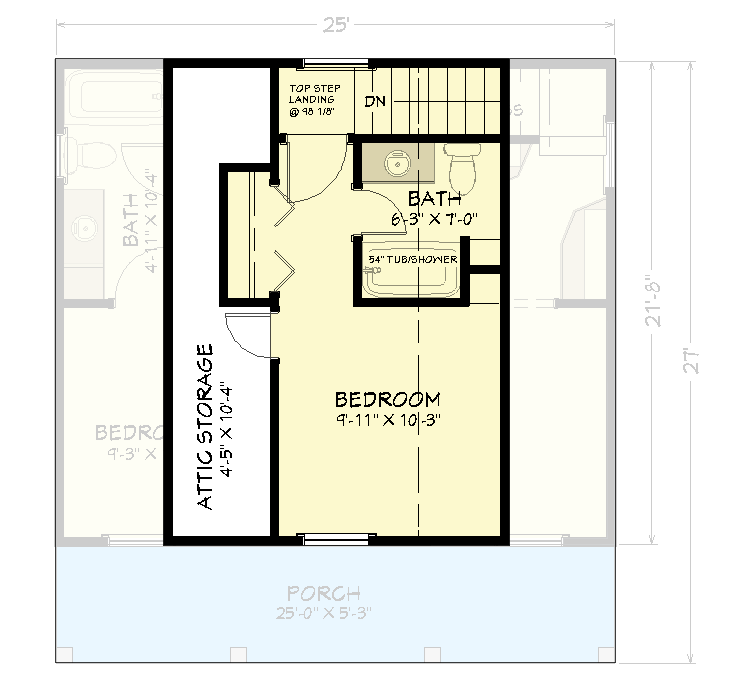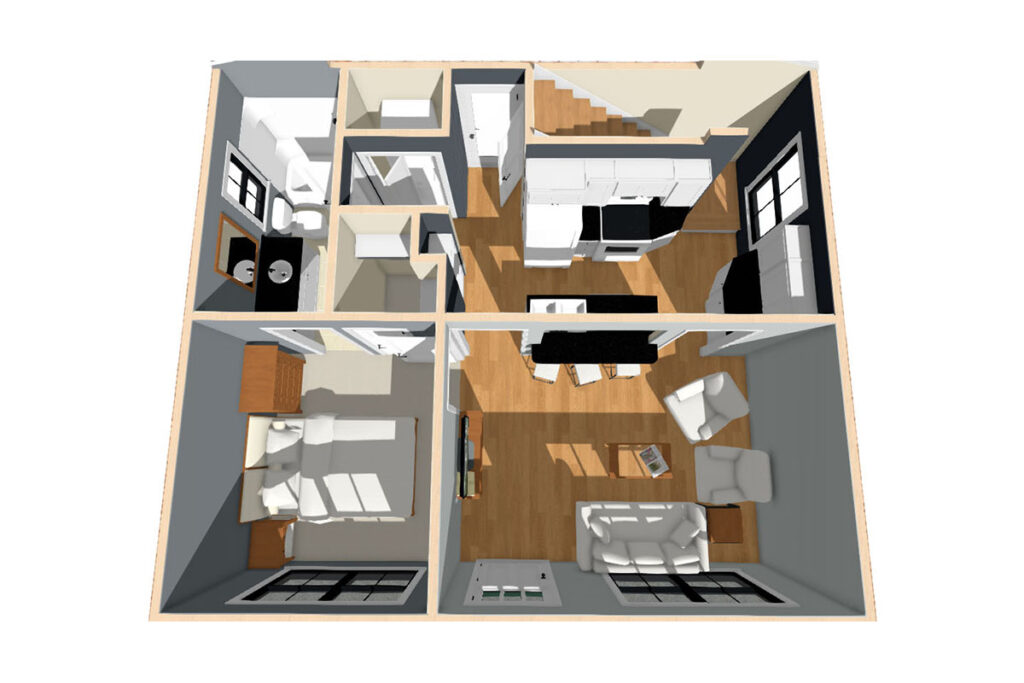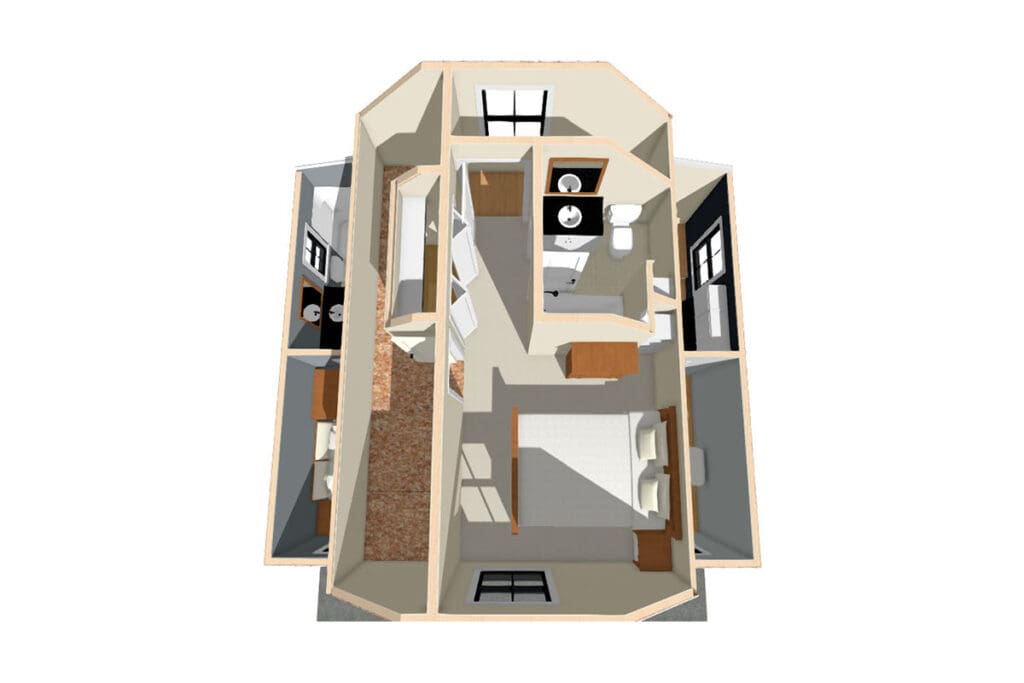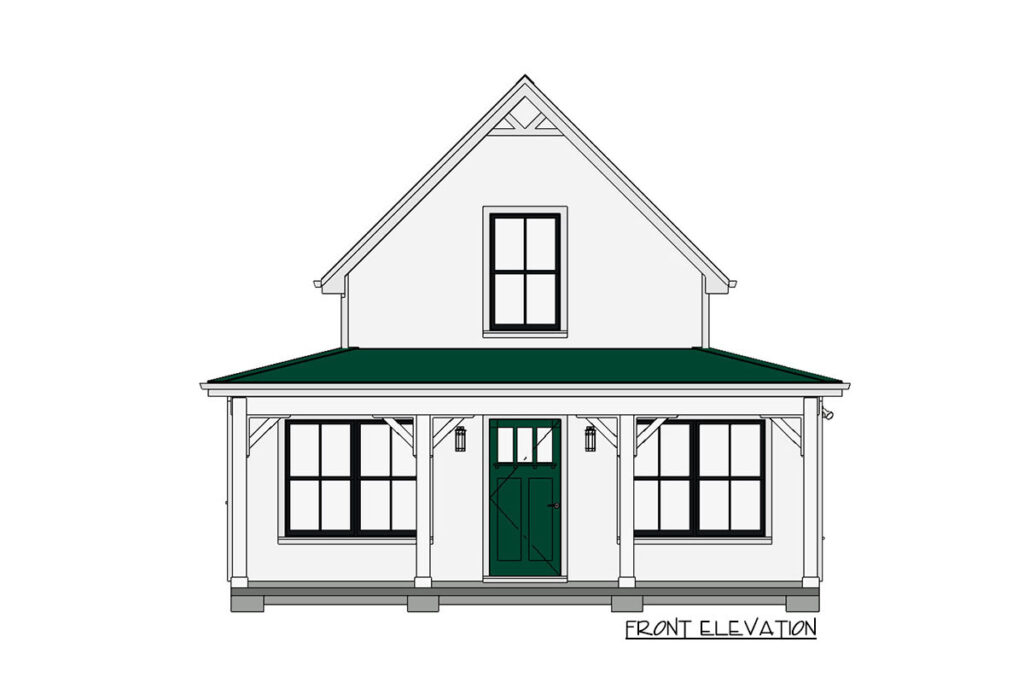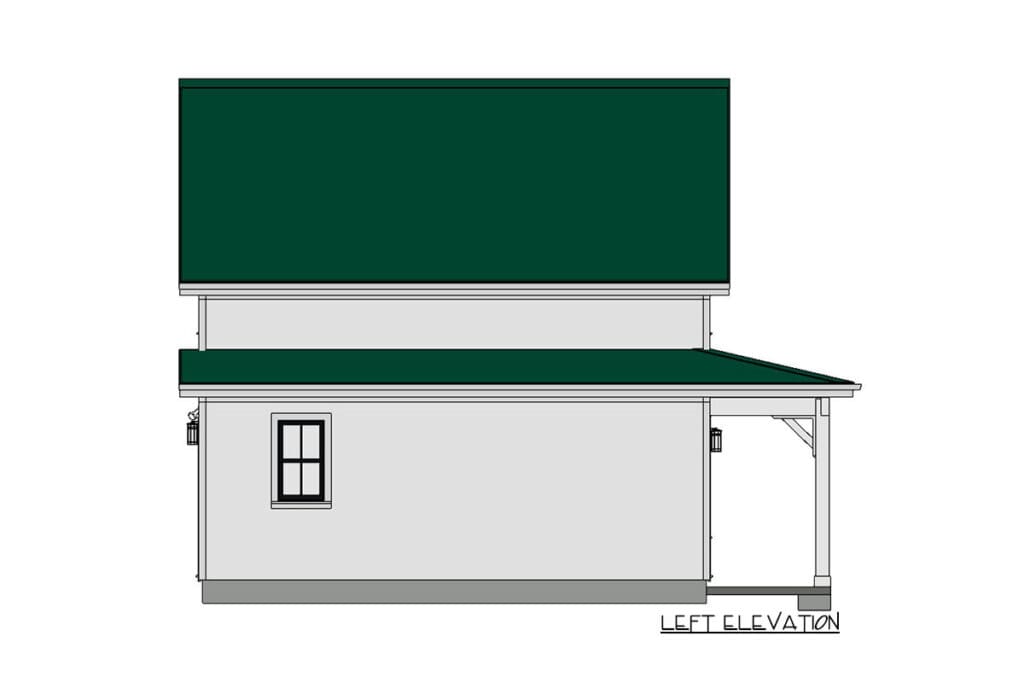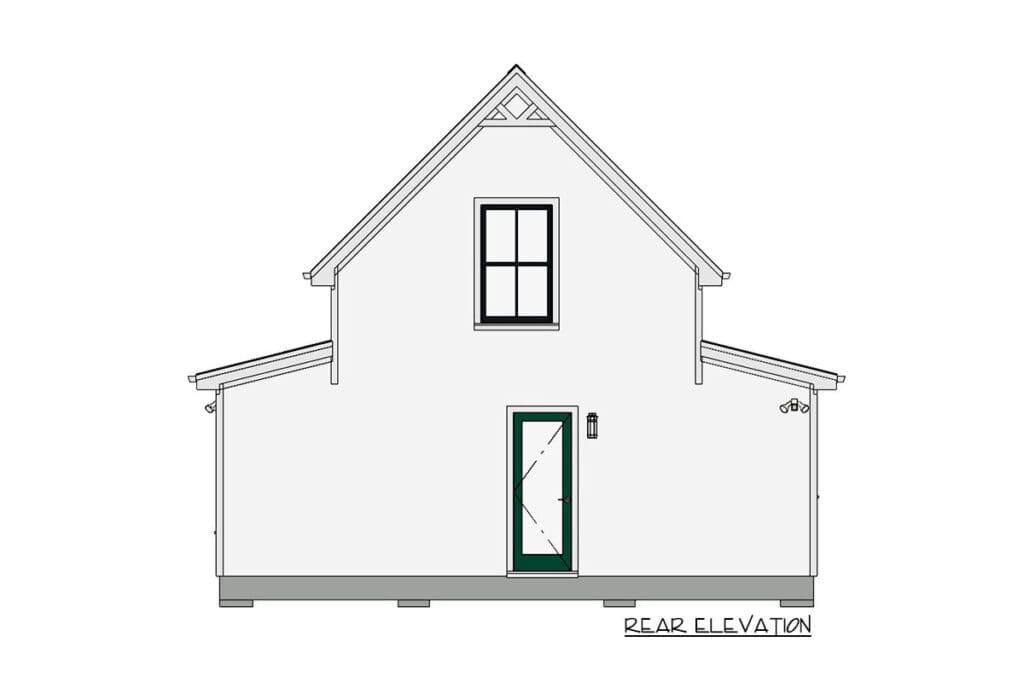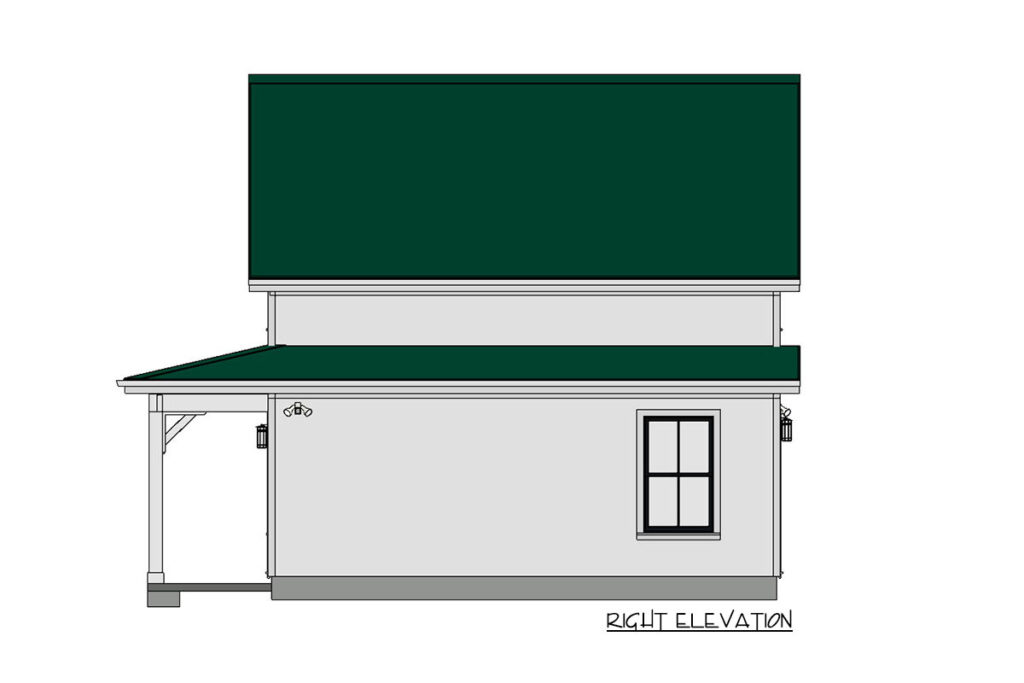 We're not talking about a cramped, "hit your pinky on every corner" nightmare. Nope, this is 750 square feet of pure, unadulterated coziness.
Inspired by the movement towards accessory dwelling units (ADUs), this design isn't just a home; it's a revolution on foundations!
It's for those who've realized that living large doesn't need a huge dance hall-sized living room where you could potentially host "So You Think You Can Dance."
Instead, it's for the environmentally conscious and the smart savers, for the vacationers, and for those just starting their journey on the property ladder. It's a statement that your carbon footprint isn't shoe size dependent.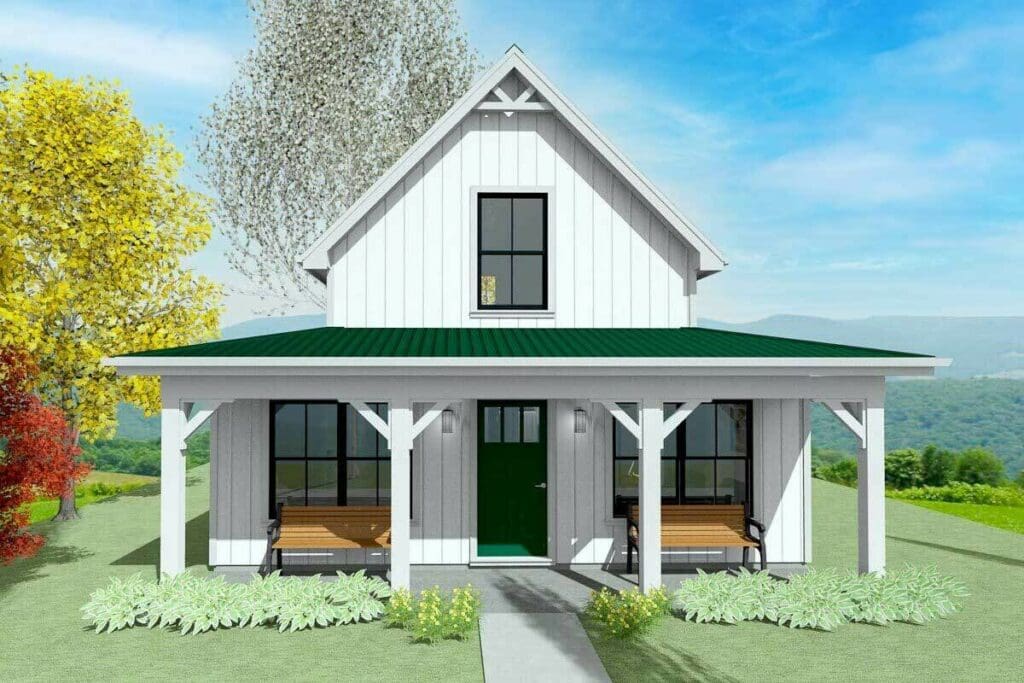 Just look at that front porch! It's like the house is giving you a friendly hug before you even step inside. You can already picture yourself there, right?
Morning coffee in hand, a gentle breeze, possibly a rocking chair involved. It's the American dream in a condensed, easy-to-maintain version.
And the aesthetics? The vertical siding isn't just there to withstand the elements; it's a fashion statement. Paired with decorative brackets, this house is dressed to impress. It's the little black dress of homes – timeless, elegant, and oh-so versatile!
As you step inside, you're not cramped into a tiny hobbit hole. Oh no, you're in a living room that opens right up to the kitchen, making the space feel anything but tiny.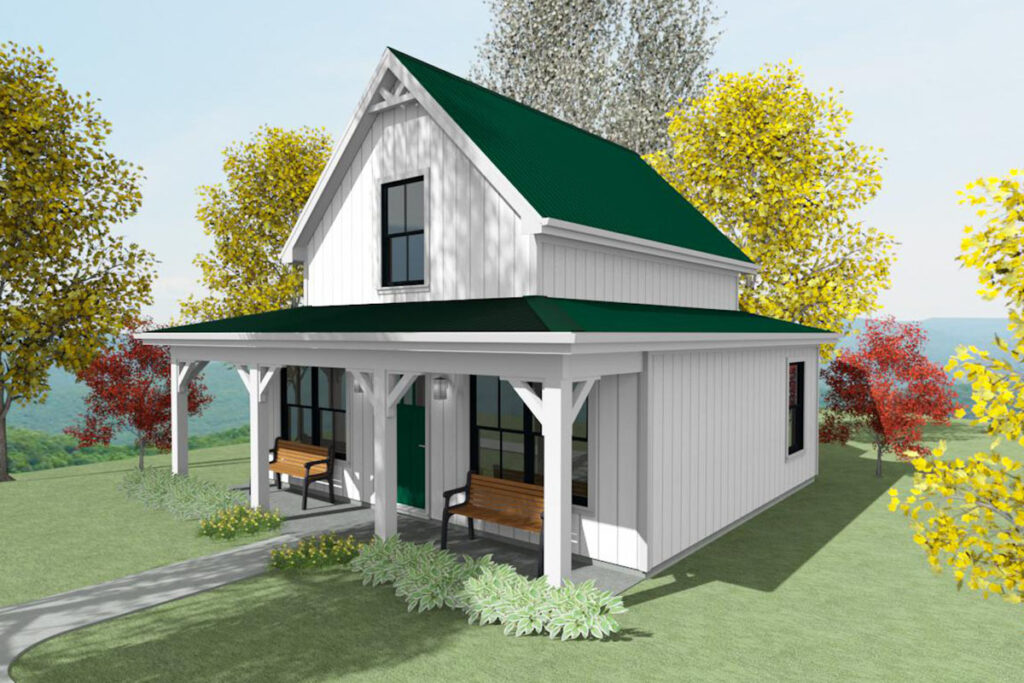 The layout is the secret love child of functionality and charm. It invites natural flow from cooking to lounging, perfect for keeping an eye on your pasta while binging the latest Netflix drama.
And the island! Who doesn't love a good kitchen island? It's like the Switzerland of the kitchen—neutral, inviting, and great for storage. But wait, there's a twist: a pass-through feature.
Yes, you can sit at the counter in the living room and playfully argue with whoever's cooking, without missing a beat of your favorite show. It's like having VIP backstage passes to your kitchen!
Now, the mastermind behind this plan knew that stairs aren't for everyone. That's why you have a bedroom on the main level, complete with a full bath and laundry. It's like your own little sanctuary, minus the need to climb a mountain to get to bed.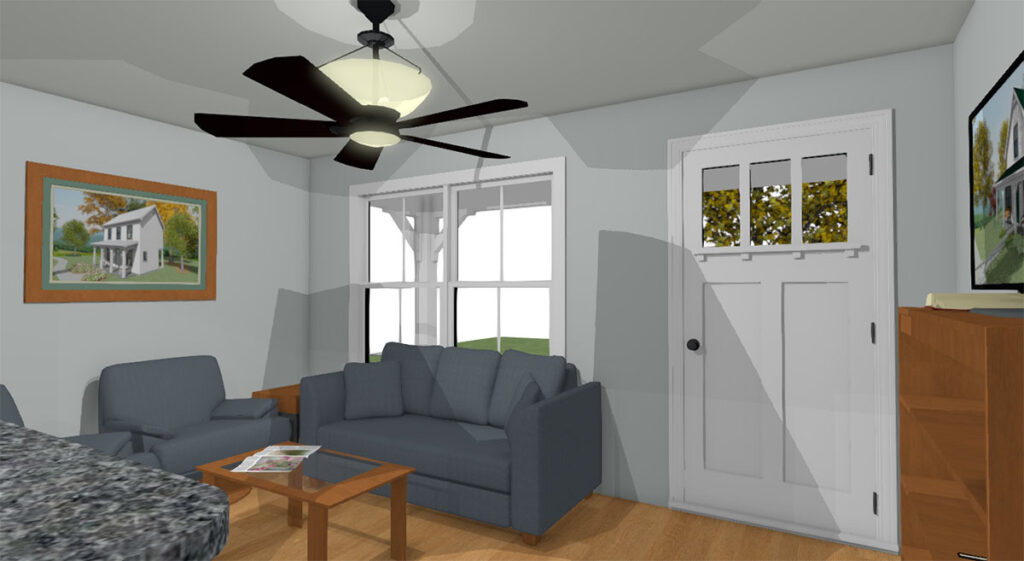 But for those who don't mind a few steps, there's another treasure upstairs. The second bed and bath offer privacy and a sense of separation, ideal for guests, roommates, or a snoring partner!
And let's not forget the attic storage; because, let's be honest, even minimalists have Christmas decorations.
Living in this tiny cottage isn't about sacrifice; it's about prioritization. It's realizing you don't need a walk-in closet for happiness (though it's tough, I know).
Every inch serves a purpose, reminding us that sometimes the best conversations happen in cozy nooks, not echoing halls.
So, are you ready to join the tiny house movement? Ready to show the world that good things – nay, great things – come in small packages?
With its charm, functionality, and downright adorableness, this tiny two-bed cottage is not just a dwelling; it's a lifestyle choice. And between you and me, it's a fabulous one. Welcome to the tiny, mighty life!
Plan 430806SNG