Specifications:
1,537 Sq Ft
2 Beds
2.5 Baths
2 Stories
2 Cars
There's nothing like the allure of a quaint country cottage, especially one that seems to effortlessly blend traditional charm with modern functionality.
Ladies, gents, and everyone in between, brace yourselves.
We're about to embark on a journey through a dreamy 1,537 sq ft 2-bed cottage that's brimming with personality!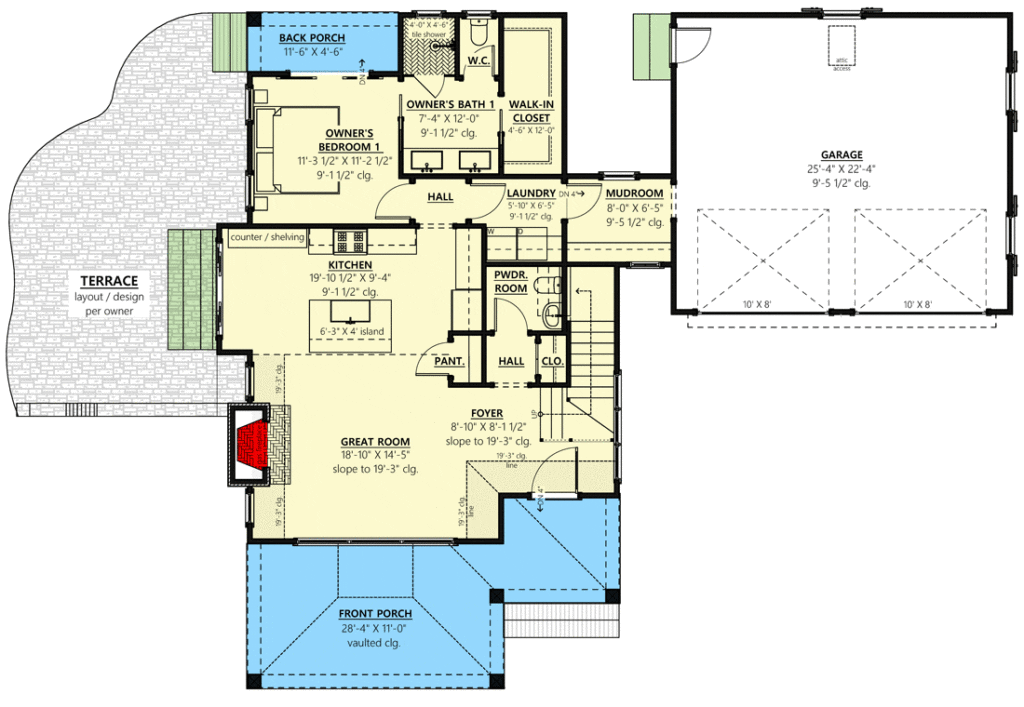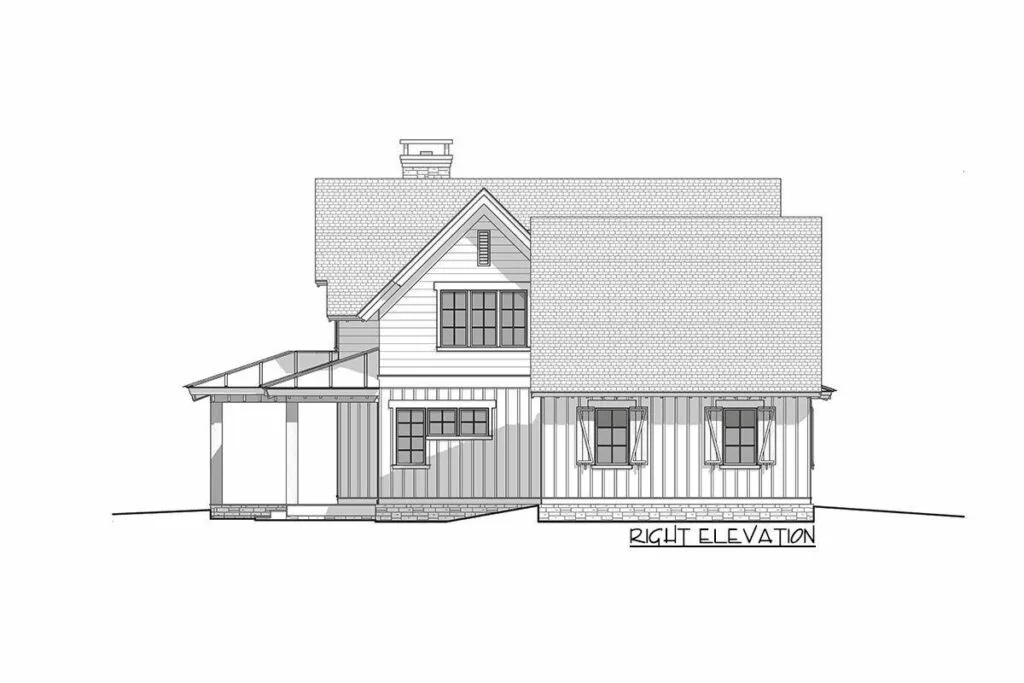 Imagine sipping on your morning coffee or an evening glass of wine on an 11′-deep front porch. Sounds dreamy, right? Add to that the rustic touch of exposed rafter tails and a vaulted ceiling.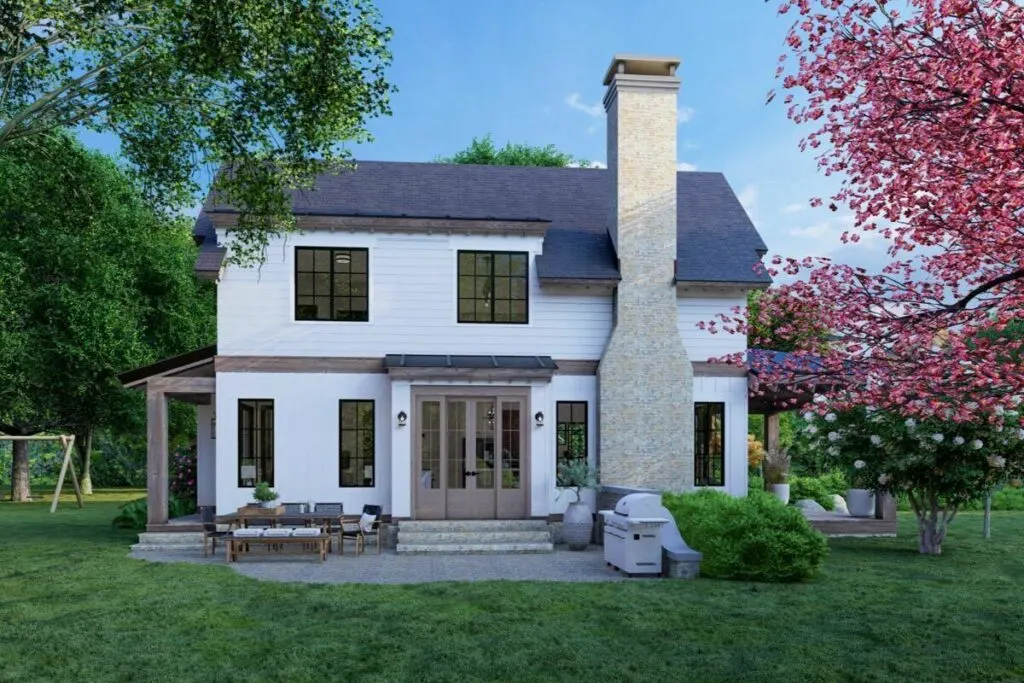 Ah, the satisfaction of being the envy of every passerby! And if you're feeling bold, throw in a rocking chair or two, channel your inner grandma, and start the knitting revolution.
Ever seen a garage that makes you go "I'd live in that"? This might be it. Sporting 10′ by 8′ overhead garage doors (you know, for that extra swanky car you've been eyeing) and offering a whopping 655 square feet of parking, it's practically a chalet for your cars.
But that's not all! The breezeway-like mudroom connection to the home ensures you can dodge those raindrops (or snowflakes) with flair as you shuffle between the garage and home.
Okay, maybe not the actual sky, but at a ceiling peak of 19'3″, it sure feels like it! There's just something about high ceilings that scream 'luxury'. And when it houses a fireplace?
Total game-changer. Perfect for when you want to impress guests with your impeccable taste or just lie down and have an existential crisis about why marshmallows don't have corners.
This space flows seamlessly into the kitchen, which boasts a sizable 6'3″ by 4′ island. Because who doesn't need ample space for culinary masterpieces? Or, you know, takeout pizza boxes.
And if you're in the mood for some outdoor vibes, slide open the doors, step onto where your patio or terrace would be, and inhale the fresh scent of… possibilities!
Tucked away in its own cozy nook at the back, the master suite offers a refuge from the madness of, well, life. And with access to its own private porch, it's like having a mini-vacation spot just a step away.
The ensuite bathroom? Pure luxury. Dual vanities (because elbowing your partner in the morning is so last season), a walk-in shower for your solo concerts, and a private toilet area. And of course, the pièce de résistance – a spacious walk-in closet. Somewhere to house your questionable fashion decisions alongside your truly stellar ones.
A loft that overlooks the majestic great room below is basically your very own royal box. Take a peek through the door, and you're greeted by the second bedroom suite, perfect for guests or that hobby you swear you'll start next week.
And for those who are forever seeking storage (or a hideout), pulldown stairs in the garage lead to an unfinished attic. With 4′ knee walls and a portion under an 8'1″ ceiling, it's waiting for your creativity. Convert it, store in it, or just marvel at the space – the choice is yours!
This 2-bed, 2.5-bath gem of a cottage isn't just a house; it's a statement. It tells the world, "I value comfort, style, and a smidge of bragging rights." So, if you ever come across a house plan that marries vintage aesthetics with modern necessities like this one, hold onto it.
You've struck architectural gold. And hey, invite me over once you move in! I'll bring the marshmallows (corners or not).
Plan 865020SHW