Specifications:
1,649 Sq Ft
2 Beds
2.5 Baths
2 Stories
2 Cars
Hey there! Let's chat about a house plan that's not just a bunch of walls and windows, but a dream wrapped in metal and charm.
I'm talking about a 1,600 square foot barndominium-style house that's as unique as your grandma's secret cookie recipe.
Imagine a home that's part barn, part condominium, and 100% fabulous. That's our barndominium! With 1,649 square feet of space, it's like the Swiss Army knife of homes – compact yet packed with everything you need.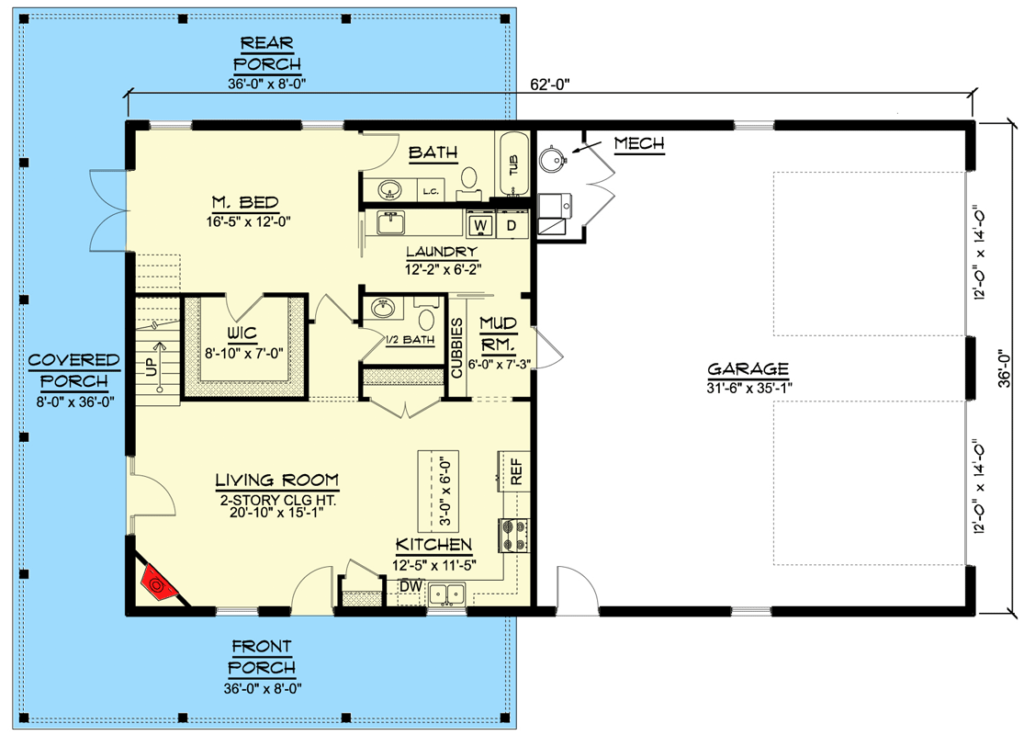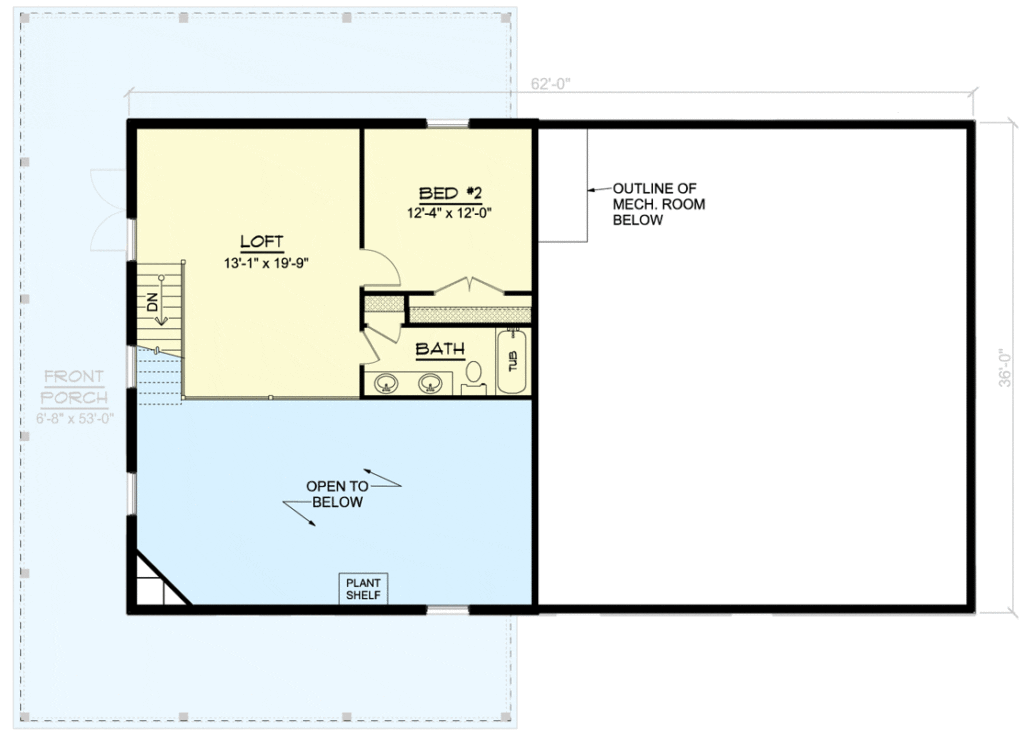 We're not just parking cars here; we're talking about a massive 1,152 square foot, 2-car side-entry garage. This is the kind of space where you can store your treasures, set up a workshop, or create an epic man cave or she-shed.
The porch is the unsung hero of this home. Wrapping around three sides, it offers 849 square feet of space for you to enjoy your morning coffee or evening glass of wine, all while watching the world go by.
Step into a 2-story living room that's not just a room but an experience. The corner fireplace is perfect for cozy nights, and the open-plan design means you can cook up a storm in the kitchen while still being part of the conversation.
Speaking of the kitchen, it's a dream for anyone who loves to cook or eat. A double sink overlooking the front porch means you can wash dishes with a view, and the oversized island is perfect for everything from meal prep to homework sessions.
The master bedroom, conveniently located on the main level, is more than just a place to sleep. It's a retreat.
With a full bathroom and access to both the laundry room and the side porch, it's like having your own little apartment within your home.
Coming in from the garage, the mudroom is your first line of defense against the outside world.
It's the perfect place to drop your bags, kick off your shoes, and transition from the chaos of the outside world into the tranquility of your home.
Head upstairs to find a loft that overlooks the living room. It's an ideal spot for a home office, reading nook, or play area.
Plus, a second bedroom and full bath with two vanities complete the upper floor, offering privacy and comfort for family or guests.
So there you have it – a house plan that's not just a bunch of measurements and materials, but a blueprint for a home filled with laughter, love, and memories.
Whether you're a family looking for your forever home, a couple starting out, or a solo adventurer, this barndominium-style house plan is more than a dwelling; it's a place to live your best life.
Remember, a house is made of bricks and beams, but a home is made of hopes and dreams. And this barndominium is ready to be the backdrop of yours.