Specifications:
1,988 Sq Ft
3-4 Beds
2 – 3 Baths
1-2 Stories
2 Cars
Let's talk about this architectural marvel.
Have you ever thought of living in a luxurious farmhouse, but your bank account gave you that look?
Say no more! With less than 2,000 sq ft, this house screams "Big dreams in compact designs!"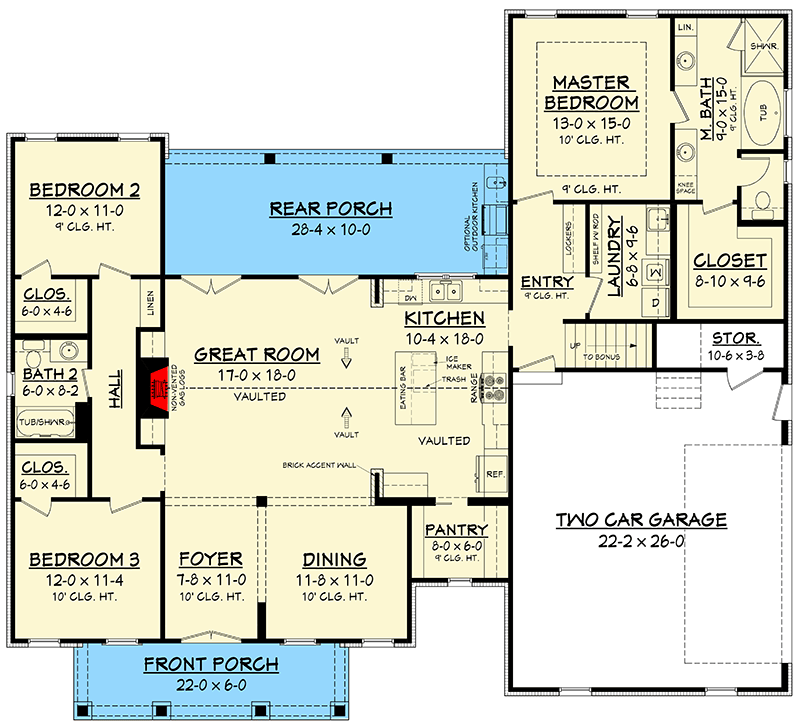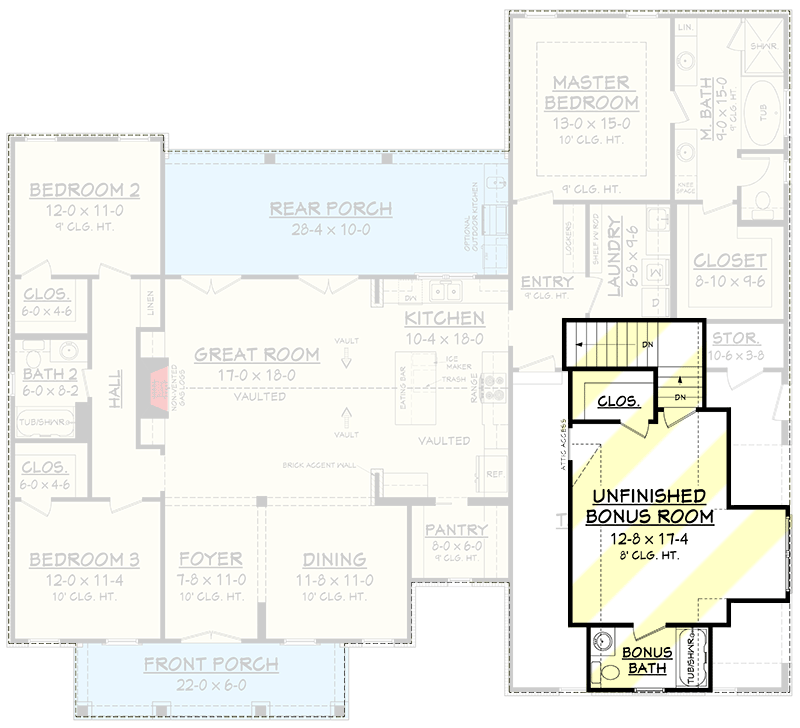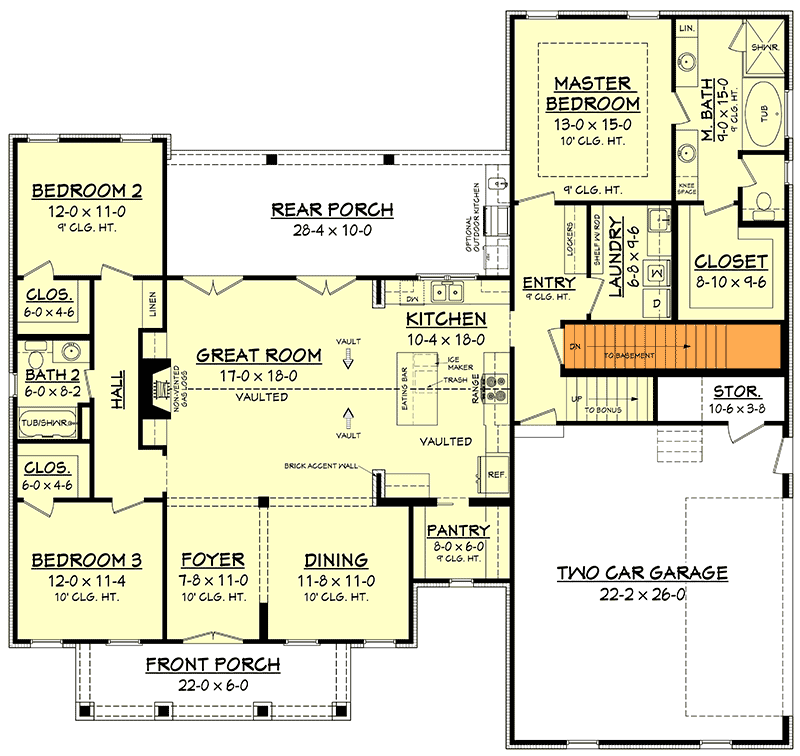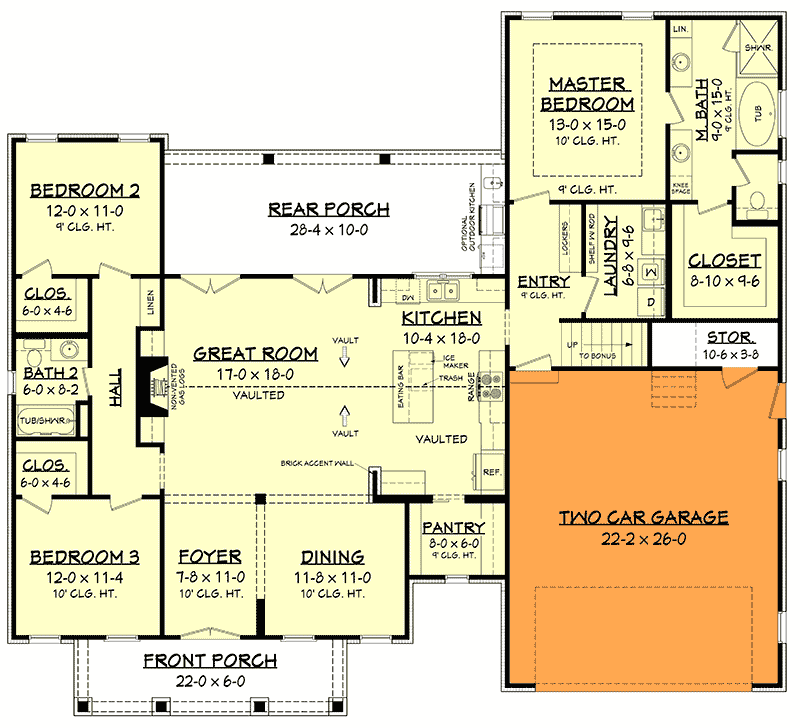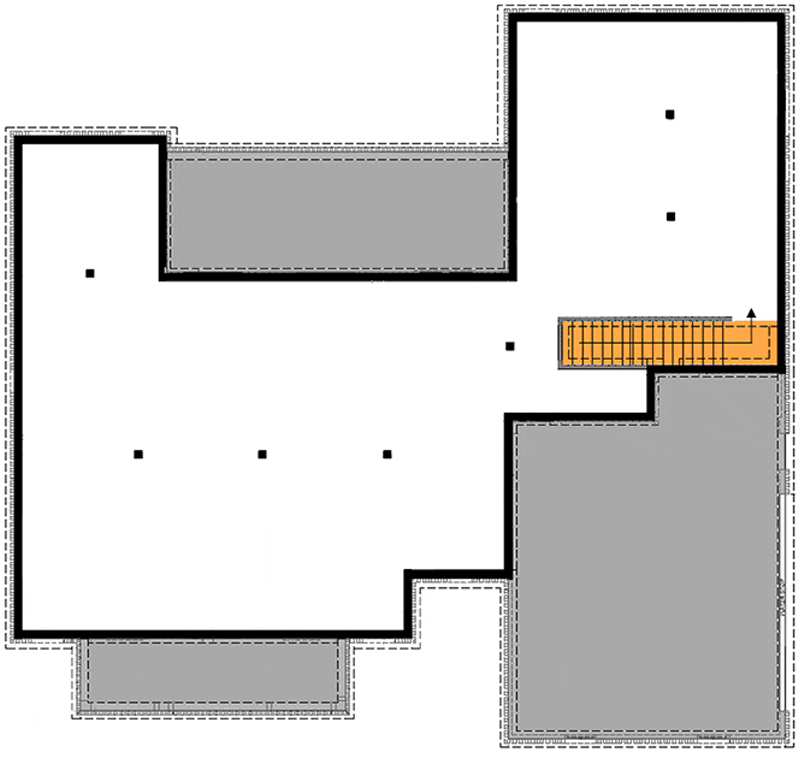 First off, who needs 5,000 sq ft to lose their keys every other day? At a snug 1,988 sq ft, this farmhouse is like that cozy sweater you can't get enough of – stylish, comfy, and keeps everything (including you) perfectly in place.
Are you the kind who wants a separate room for every mood swing? With 3 bedrooms on offer, and a bonus room that's just waiting for your creativity to run wild – you're sorted.
Turn it into a 4th bedroom for surprise guests (like your in-laws) or maybe, a 'do-not-disturb' zen den for some much-needed you-time.
The first floor is where the magic truly happens. With volume ceilings, it's practically begging for a grand chandelier. If hosting epic game nights or dinners where everyone (read: no one) sticks to their diet is your thing, the open design here is perfect for playing the entertainer.
Forget about screaming across rooms; the openness ensures you're heard even if you whisper. Or plot. We don't judge.
Every bedroom in this farmhouse boasts a walk-in closet. That's right! So, all those impulse buys have a home now. And, the best part?
The bathrooms are so roomy you won't have to do the awkward shuffle when trying to reach the towel you forgot on the other side.
Love lounging outdoors? The spacious rear porch is all about relaxation.
And for those who consider themselves the 'Barbecue King' or 'Grilling Queen', there's space for an optional outdoor kitchen. Just imagine – grilling under the stars, with a cool drink in hand. Perfection!
Parking on the street? That's so 2010! The farmhouse offers an oversized garage, so your car gets the luxury treatment it deserves.
And for those bits and bobs (like Christmas decorations or that exercise bike you swore you'd use), there's extra storage. Trust me, you'll thank us later.
Now, if you're thinking this house is going to cost you an arm and a leg, think again! Surprisingly economical to build, it's proof that luxury and affordability can indeed share the same address.
To wrap it up, this farmhouse isn't just another house plan. It's where dreams meet reality. Whether you're a growing family or a solo dweller with a penchant for space and style, this farmhouse is waiting for your touch.
Remember, it's not about the size of the house, but the love within. And with a home like this, trust me, there's going to be a lot of love!
Plan 51772HZ