Specifications:
2,390 Sq Ft
4 – 5 Beds
3 – 4 Baths
1 – 2 Stories
2 Cars
Ever dreamt of living in a farmhouse with a modern twist?
Well, honey, I've got some good news for you – that dream isn't too far-fetched! Imagine your perfect countryside escape without the chickens and barn scent, and voilà!
Let me walk you through your future abode.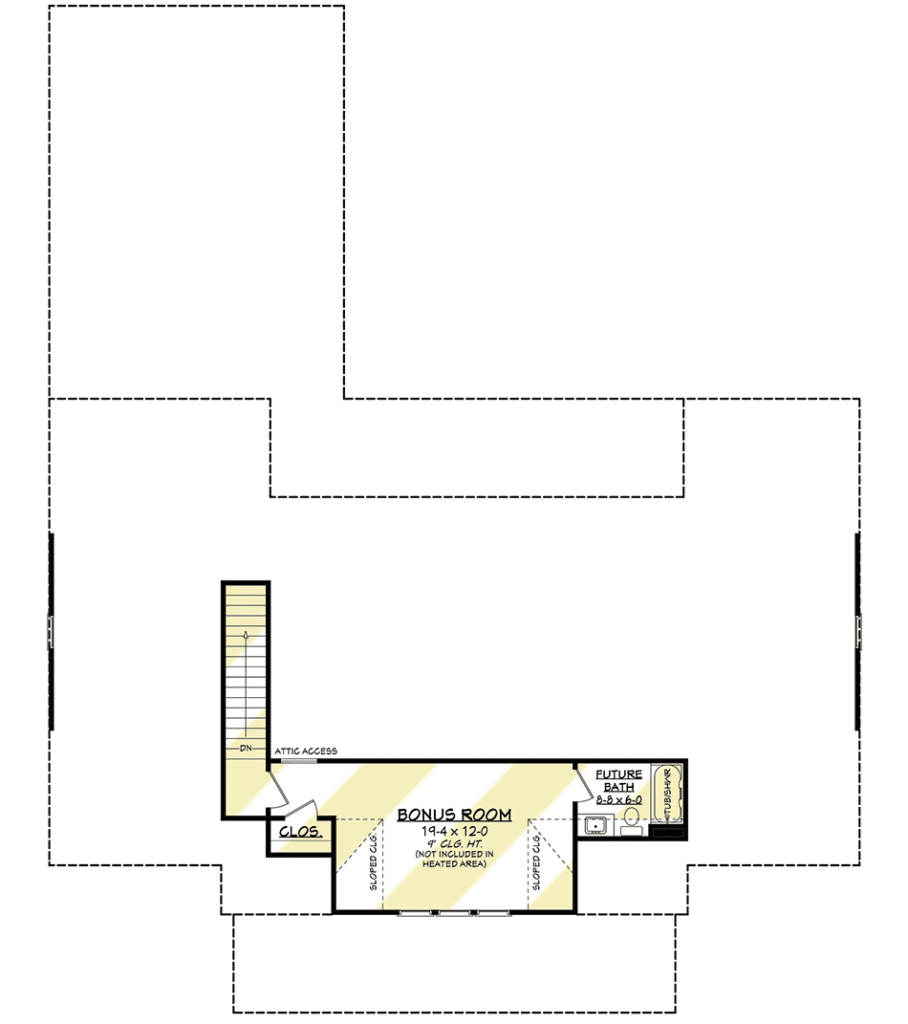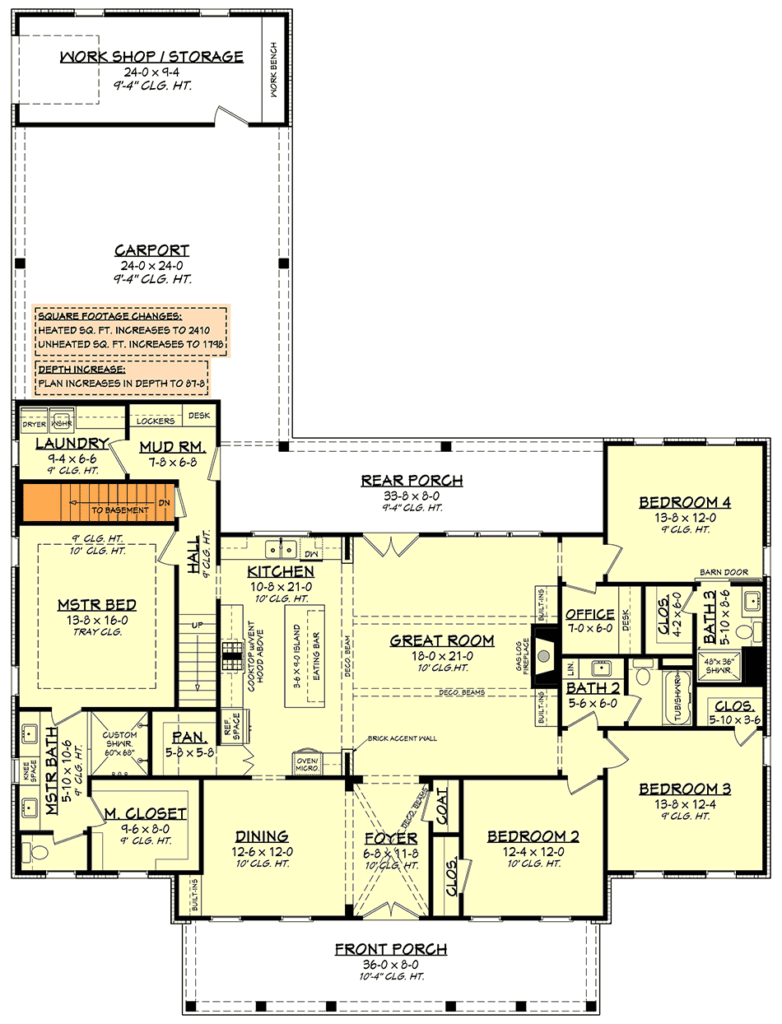 Right off the bat, we're greeted by a sweeping front porch with a shed roof that's just screaming for some lemonade sipping and sunset watching. Those exposed rafter tails? Pure craftsmanship. It's like the house is giving you a sly wink, saying, "There's more where that came from!"
The board and batten siding across the main level and up in the gable isn't just for looks; it screams sophistication while making sure the neighbors know you've got impeccable taste. Yep, we're playing in the big leagues here.
As you walk through the elegant French doors (because let's face it, everything's fancier in French), you enter the foyer, and boom! Your eyes are immediately drawn upwards to the decorative beams in the ceiling. Feeling fancy already, right? But wait, there's more.
Straight ahead, we dive into the great room. And when they say 'great', they mean G-R-E-A-T. Furnished with a fireplace and—you guessed it—more of those snazzy decorative beams in the ceiling. Whether you're an introvert who treasures cozy evenings by the fire or someone who thrives with social gatherings, this space caters to all.
Adjacent to this slice of greatness is the kitchen. Not just any kitchen though. It's decked out with a massive eating bar that's 3'6″ by 9′. That's right; you could practically do the cha-cha on it! Plus, the walk-in pantry means your secret cookie stash has never been safer.
If you're itching for some fresh air while frying bacon (or making a salad, for the health nuts), those French doors grant you a quick escape to the rear porch. Fresh air, a hint of nature, and breakfast – does life get any better?
Remember when I said this was a 4-bedroom farmhouse? Well, let's dive into that. Our master bedroom doesn't just occupy a side of the home—it's got the entire left side. A modern-day palace chamber, if you will. Room for a bed, a lounge, maybe a mini dance floor? Dream big!
On the flip side, there are three bedrooms which, let's be honest, can serve as anything from a kid's paradise to your personal hobby haven. And fear not, with two shared bathrooms, morning traffic jams are a thing of the past.
Got bills, or perhaps a secret novel you're penning? The pocket office is just the place for you. A cozy nook to keep the household running smoothly, or maybe just a quiet corner to catch up on some reading.
For those of you who can't resist a cherry on top, there's a surprise behind the kitchen. Stairs that lead you up to a bonus room with a bath. An extra 356 square feet is yours to do as you please. Man cave? She shed? Disco room? The sky's the limit!
This sophisticated 4-bedroom modern farmhouse isn't just a house; it's a statement. A dream come true for those who seek the charm of the countryside without compromising on modern luxuries. I mean, who doesn't want a blend of the good ol' days with a touch of 21st-century pizzazz?
So, here's the bottom line: If you're looking for a perfect balance of sophistication and warmth, this farmhouse is calling your name. Heck, it might even be singing it. Now, who's ready to move in?
Plan 51824HZ