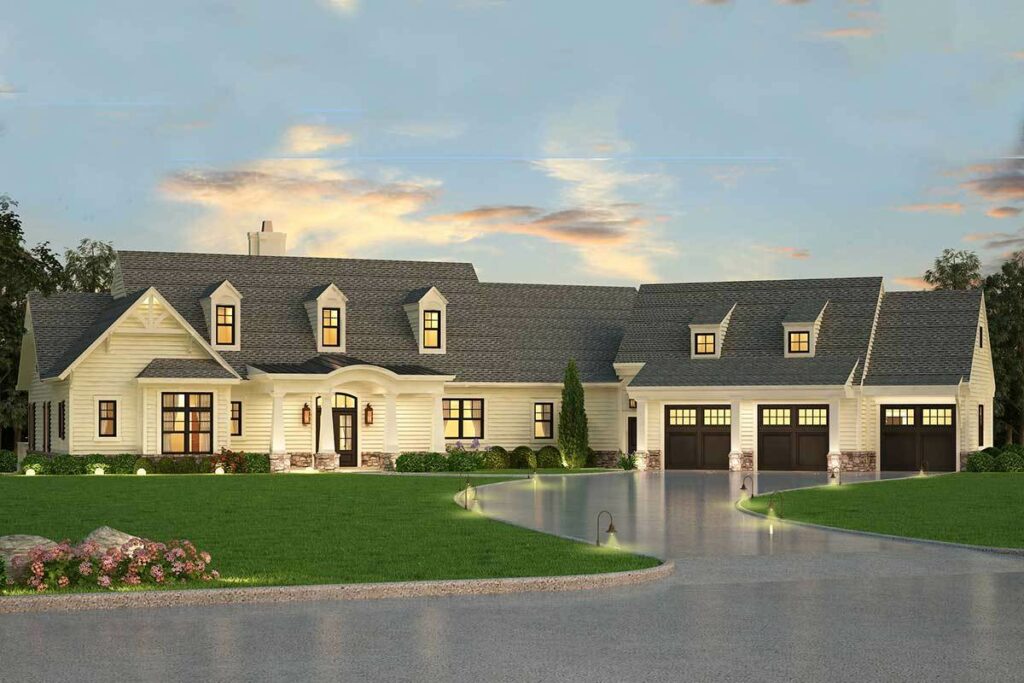 Specifications:
2,830 Sq Ft
3 – 5 Beds
2.5 – 4.5 Baths
1 – 2 Stories
3 Cars
Oh, hello there, home enthusiasts, dreamers, and anyone who accidentally clicked this link while trying to find the latest cat meme (stick around, you won't regret it)!
Today, we're diving nose-first into the sweet nectar of home designs, exploring a house that's more than just a shelter – it's a craftsman-style masterpiece that whispers, "future-proof me, please!"
This beauty isn't just a place to hang your hat; it's a multi-generational love letter carved in wood and stone, boasting 2,830 sq ft of "oohs" and "aahs" and an optional in-law apartment.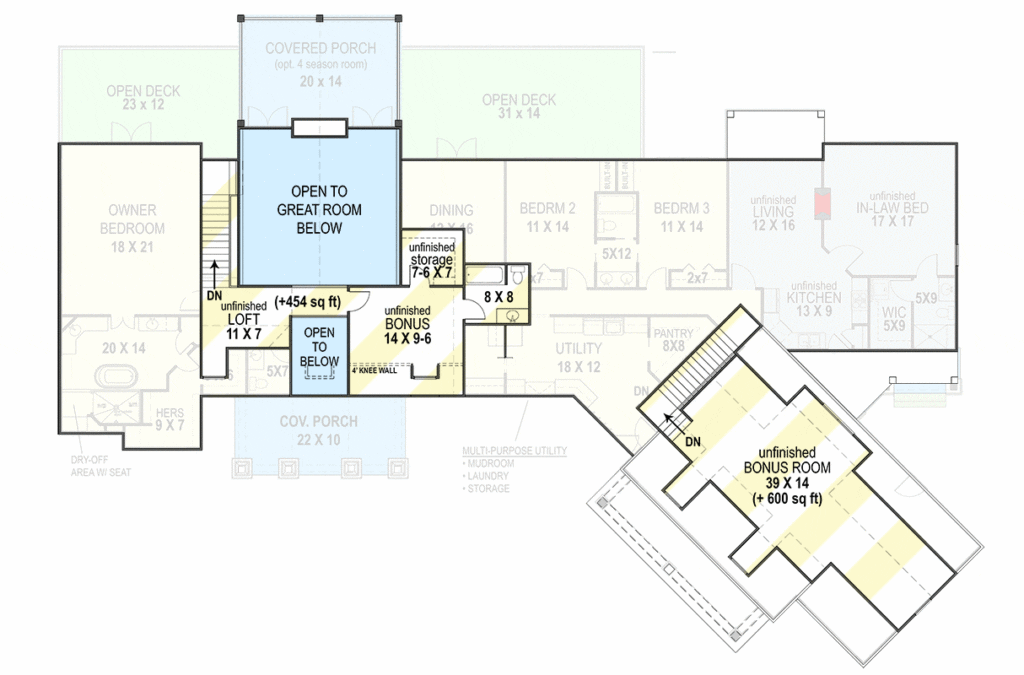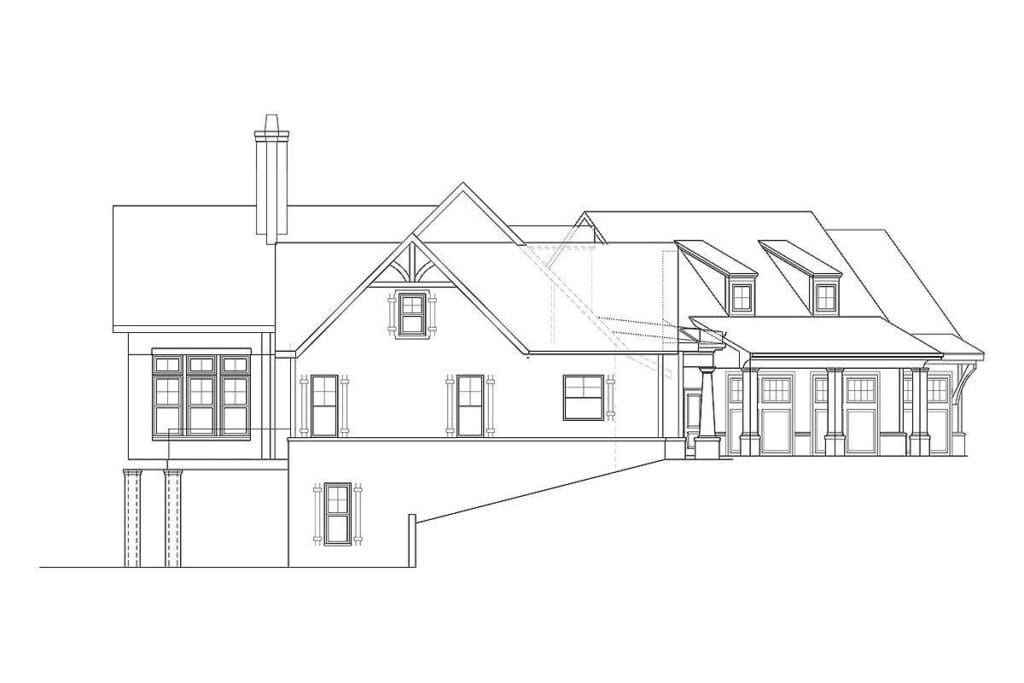 Yes, you read it right: optional, because we all know that love knows bounds, especially when living under the same roof.
First things first, let's talk about curb appeal, because, let's face it, we're all a little shallow when it comes to our homes looking gorgeous.
This Craftsman charmer will have you swooning at first sight. Its architectural style is the equivalent of a warm hug from grandma or your favorite fluffy throw on a cold night. But it's not all about first impressions.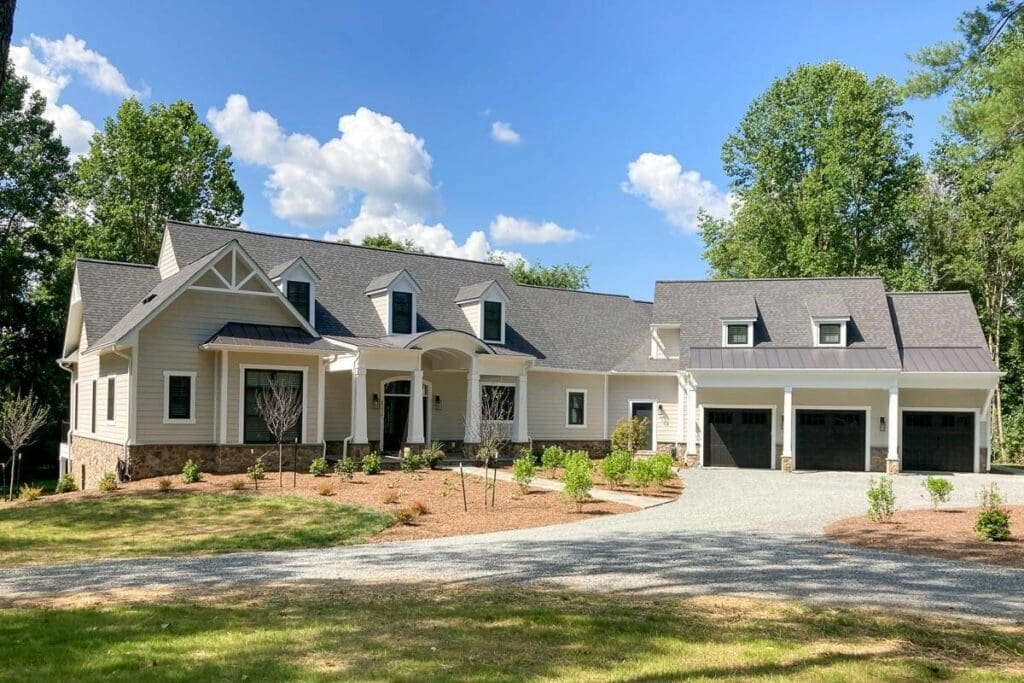 The generous decks and porches aren't just there to up your home's Instagram game; they're practical spaces where memories are made, secret handshakes are created, and where you can yell at random squirrels invading your garden.
Now, on to the heart of the home: the interiors. Imagine walking into the foyer and being greeted by interior columns that aren't just standing there looking pretty; they're hard at work showcasing the breathtaking views of your vaulted great room.
These columns, sturdy and reliable, are like the best friends you never knew you needed, holding up your roof and showing off your impeccable style.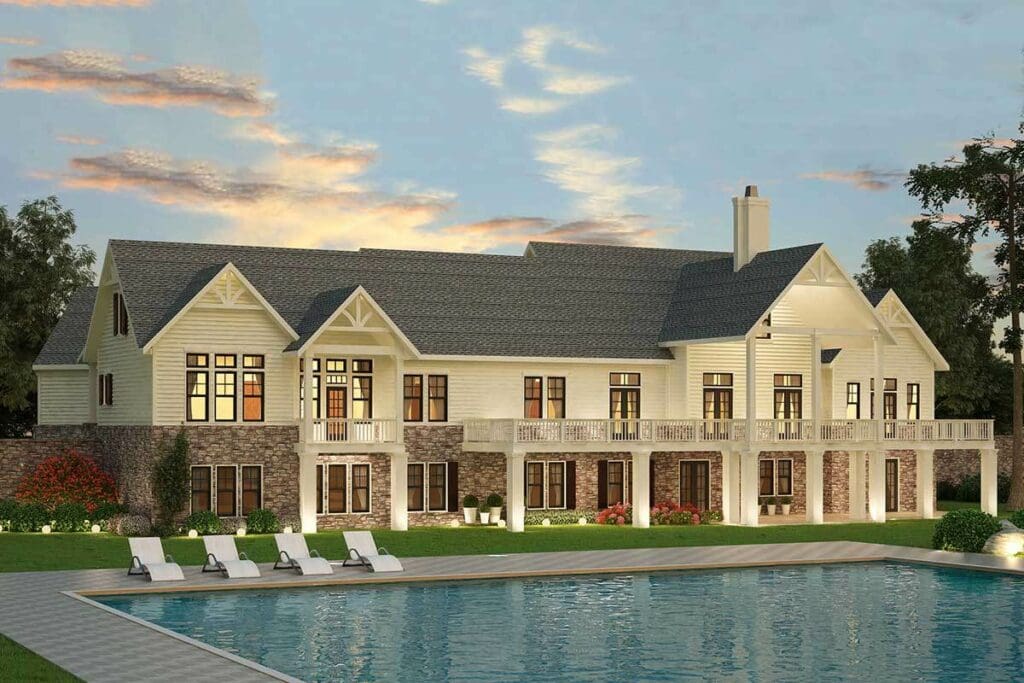 And if open-concept living were a kingdom, this house plan would be its crown jewel. The layout flows smoother than your grandma's gravy, from the great room into the kitchen and dining area.
Speaking of kitchens, this one doesn't play hard to get. It's all, "Here's a massive window by the sink so you can daydream about your next vacation while scrubbing pots."
Oh, and it casually throws in an island where you can comfortably seat four people, or one person with four different meal courses (we don't judge).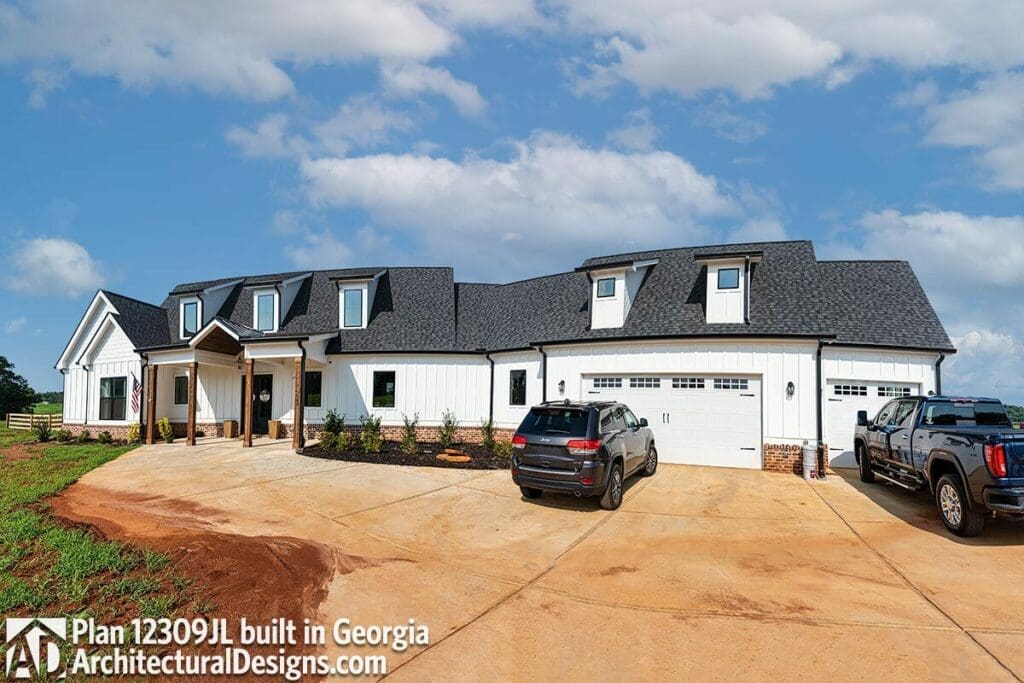 Wandering into the bedroom realm, it's like this house knows we can't keep track of all our belongings. Bedrooms 2 and 3 come equipped with built-ins, ensuring your various treasures have a home and that 'floordrobe' remains a term strictly reserved for your teenager's room.
These bedrooms are so much more than sleeping quarters; they're sanctuaries where dreams or the next big tech ideas are born.
Plus, they share a connected bathroom, which hopefully fosters sharing and caring among the occupants, not toothbrush mix-ups or territory wars over sink space.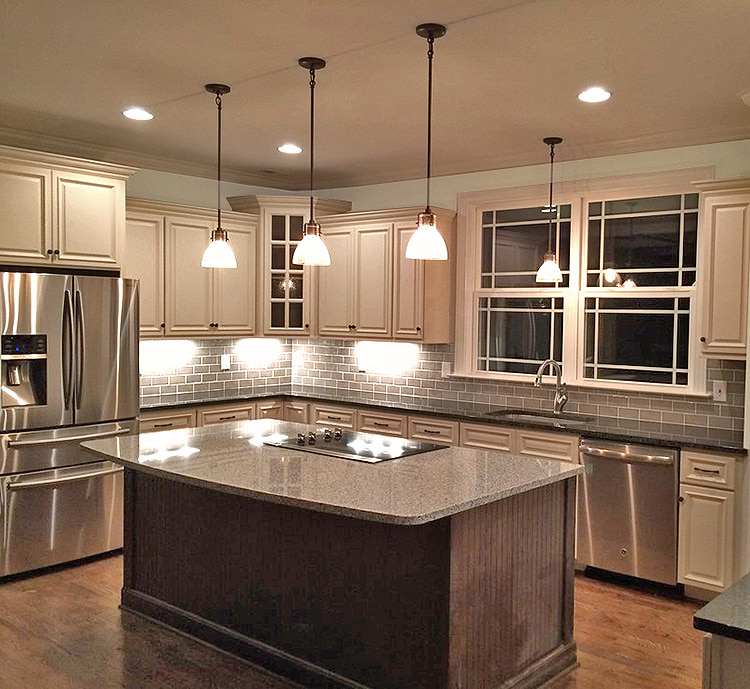 The master suite, however, is where the magic happens – and by magic, we mean the kind of rest and relaxation that are usually reserved for spa retreats.
The standalone soaking tub whispers promises of bubble baths taken without a single rubber duckie in sight (unless that's your thing).
And for your fashion-forward or, let's be real, clothing-hoarding residents, the master suite features a walk-in closet so generously proportioned it's practically a studio apartment for your attire, smartly divided into his and her sections to avoid unnecessary debates about whose black jeans are whose.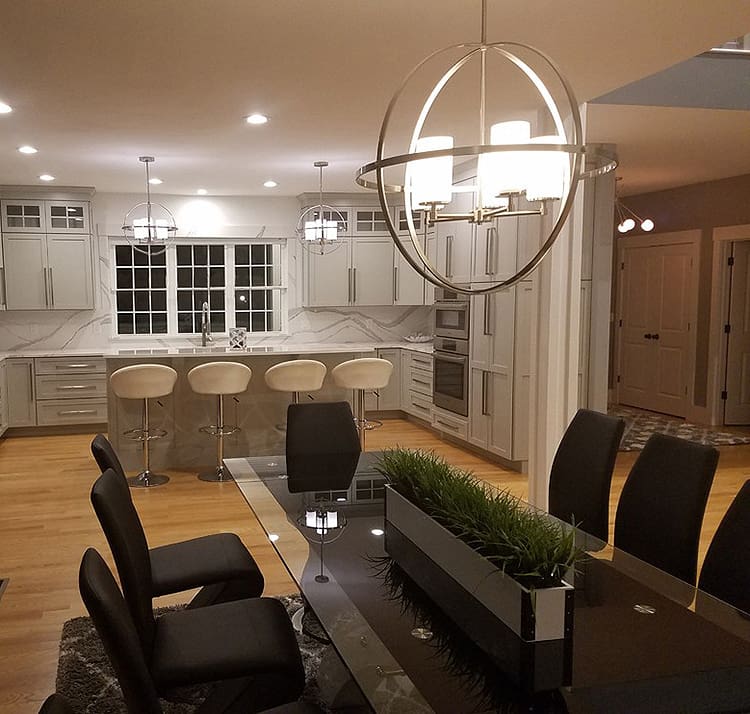 But wait, there's more! This home comes with the tantalizing tease of future space. It's like those hidden levels in video games, just waiting for you to unlock them.
The second floor and basement are your "choose your own adventure" zones. Home theater? Check. A gym because you keep avoiding the one two blocks away?
Why not. And for those who hear the siren song of sunrooms, there's an optional 289 sq ft 4-season room just begging you to come in and bask in its natural light, regardless of the weather outside.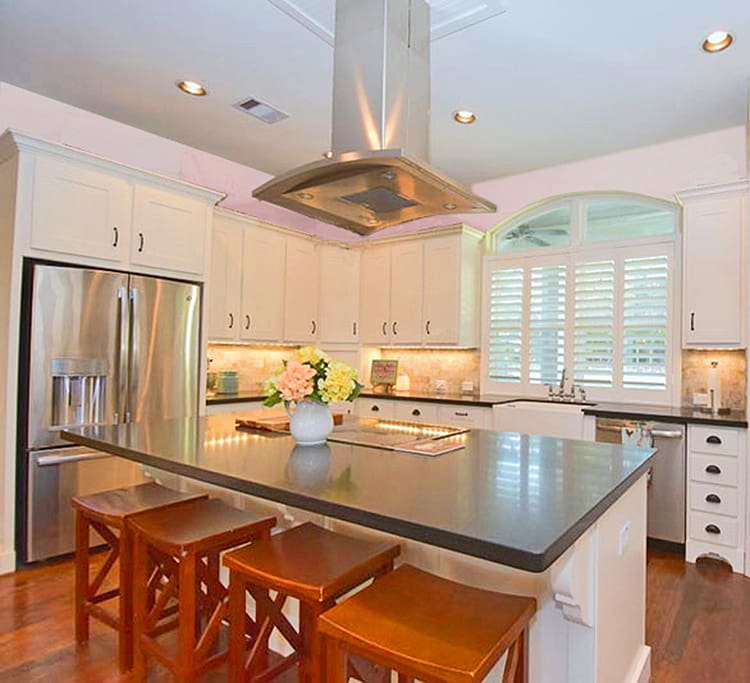 This space is your botanical haven, art studio, or the perfect spot for a cup of tea as you contemplate why cats are scared of cucumbers.
Ah, we can't forget the pièce de résistance, the optional in-law apartment. Adding a nifty 694 square feet, this isn't just any add-on; it's a peacekeeper, a sanctuary, or your ticket to being the favorite child.
Front and back porches ensure everyone has their quota of fresh air, and independence is just a doorway away.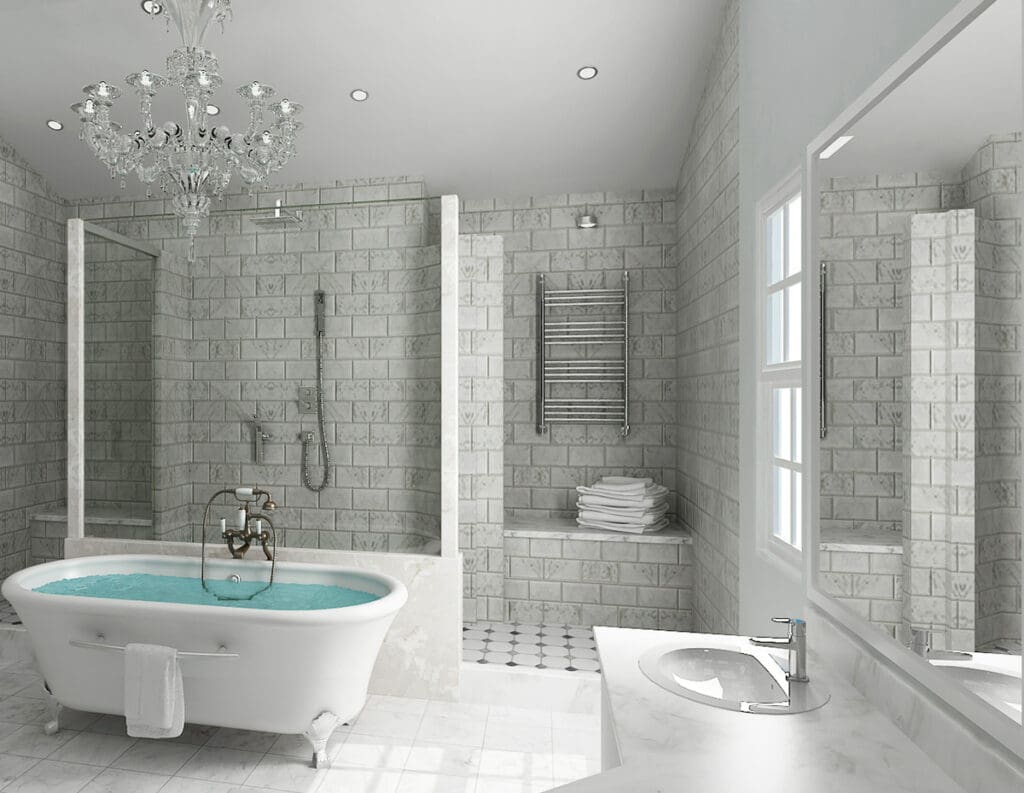 In closing, this Craftsman home isn't just a structure; it's a living, breathing member of the family, ready to adapt, host, comfort, and, most importantly, impress the heck out of your in-laws.
So, here's to homes that make our hearts skip a beat and our future selves thank us profusely.
Cheers, my friends, to finding the one house plan that makes you say, "Oh, this is more than enough room for activities!"