Specifications:
3,587 Sq Ft
3-5 Beds
3.5+ – 5.5+ Baths
2 Stories
3 Cars
So, you've stumbled upon my humble abode, a contemporary, two-story masterpiece that I like to call home.
It's got some modern flair, a first-floor master bedroom that's an absolute dream, and more than enough room to house a small battalion – not that you'd want to, of course.
No, this place is too good to share with anyone but the chosen few.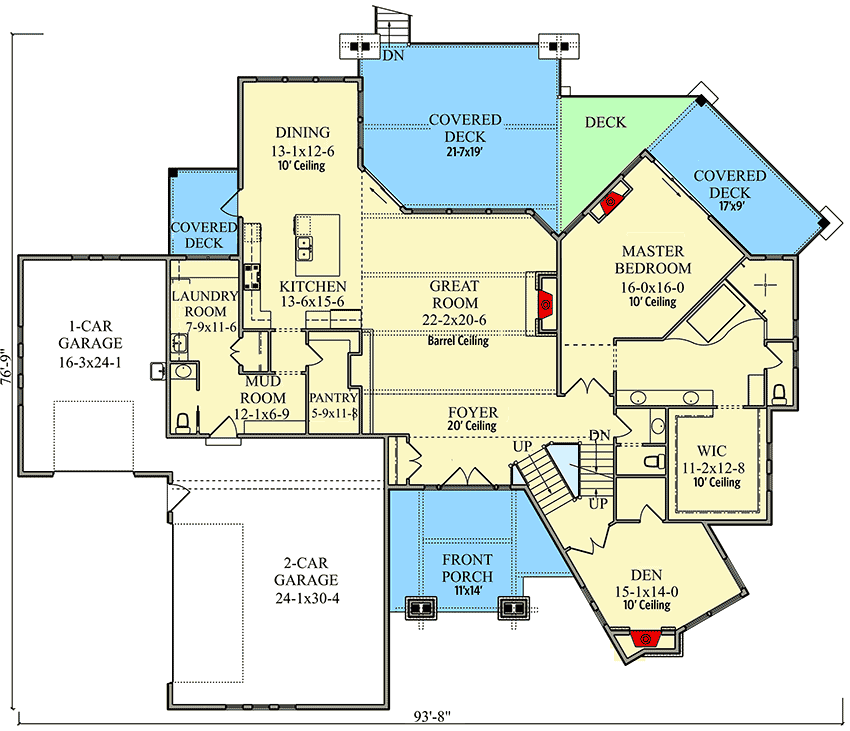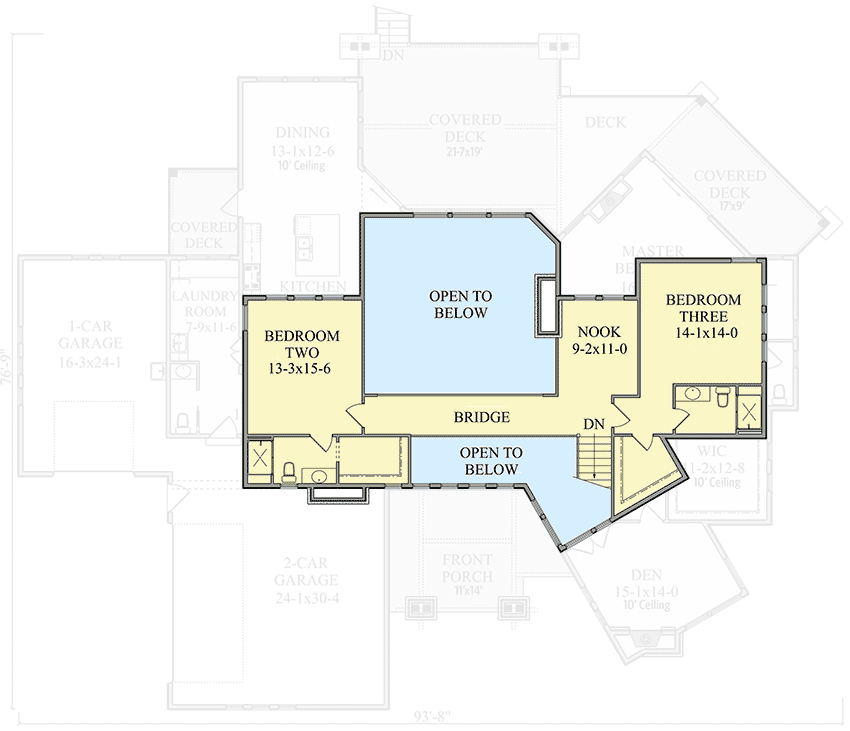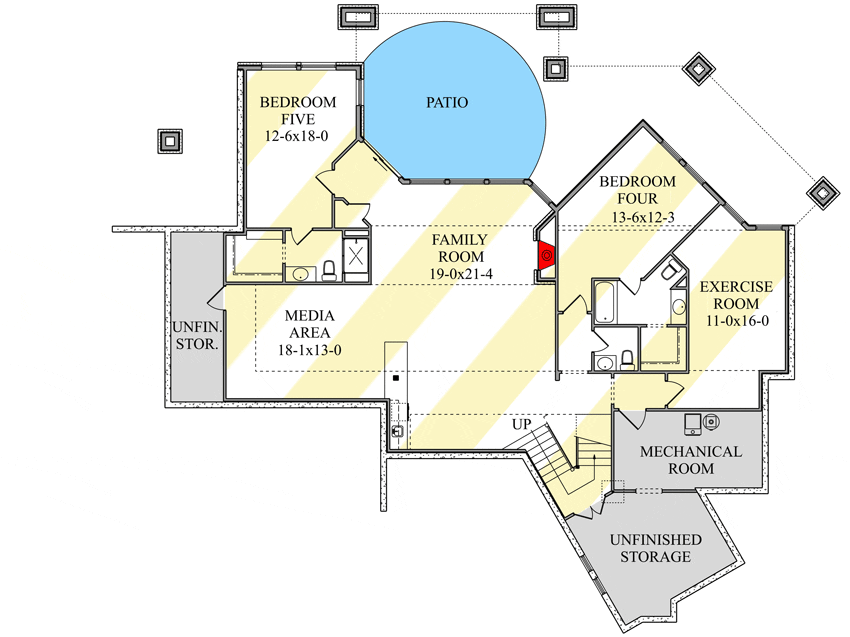 Let's kick things off with the exterior, shall we? The slanted and curved roof lines give it a sleek and modern edge that's an absolute stunner from any angle.
Think the Sydney Opera House met a James Bond villain's hideout, had a love child, and dressed it up in a raised seam metal roof and stone accents. Cool, huh?
As you step inside, you're greeted by high ceilings in the foyer that continue into the great room. The sense of grandeur they evoke is like walking through the halls of a European cathedral, minus the nagging guilt of all those unconfessed sins.
An open kitchen and adjoining dining room take full advantage of any views from the rear, making sure you can take in those panoramic vistas while flipping your pancakes in the morning.
One thing this house does incredibly well is service areas – it's got them in spades. They're large, roomy, and can handle a family of any size.
We're talking Brady Bunch or even Duggar family territory here. It's practically like living in your own personal hotel, except you won't find any questionable stains under a black light.
Now, let's talk about the pièce de résistance – the first-floor master bedroom. You walk through French doors to enter your private sanctuary that boasts a fireplace and a private deck. It's like a little bit of Parisian luxury dropped into your everyday life.
The ensuite, with an oversized shower featuring two heads, dual sinks, and a walk-in closet, would make even Marie Antoinette green with envy. Let them eat cake? No, let them bathe in absolute luxury, I say!
A few steps up from the foyer, there's a quiet den with another fireplace (because you can never have too many, right?). It's the perfect spot for a contemplative evening with a good book, a glass of cognac, and maybe a smoking jacket if you're feeling particularly suave.
Upstairs, you'll find two more bedrooms, each with their own full bath, and a nook that's just waiting for your personal touch.
Maybe a home office? An art studio? A shrine to your collection of Star Wars action figures? The possibilities are endless.
But the fun doesn't stop there! Let's head downstairs to the spacious lower level, which is like a whole other house in itself.
Here, you'll find a family room equipped with a wet bar, two more bedrooms with full bathrooms, an exercise room (because who needs a gym membership when you have your own home gym?), and a sizable outdoor patio. Whether you're hosting Sunday night football games or the annual family reunion, this lower level has you covered.
So, there you have it. This contemporary two-story home is more than just a house, it's a haven, a sanctuary, a place to live your best life.
It's your castle, your fortress, your…okay, I think you get the point. It's not just an address, it's a lifestyle – and it's waiting for you to make it your own. Welcome home!
Plan 95064RW