Specifications:
3,295 Sq Ft
5 Beds
4.5 Baths
2 Stories
2 Cars
Picture this: you're hosting your annual summer barbecue.
The sun is blazing, kids are running around with sparklers, and there's a smoky, delectable smell wafting from the grill.
Friends and family are mingling everywhere, but you're not stressed. Why?
Because you're hosting from the comforts of your beautiful 5-bedroom contemporary farmhouse, set snugly within a perfectly manageable 3295 square feet.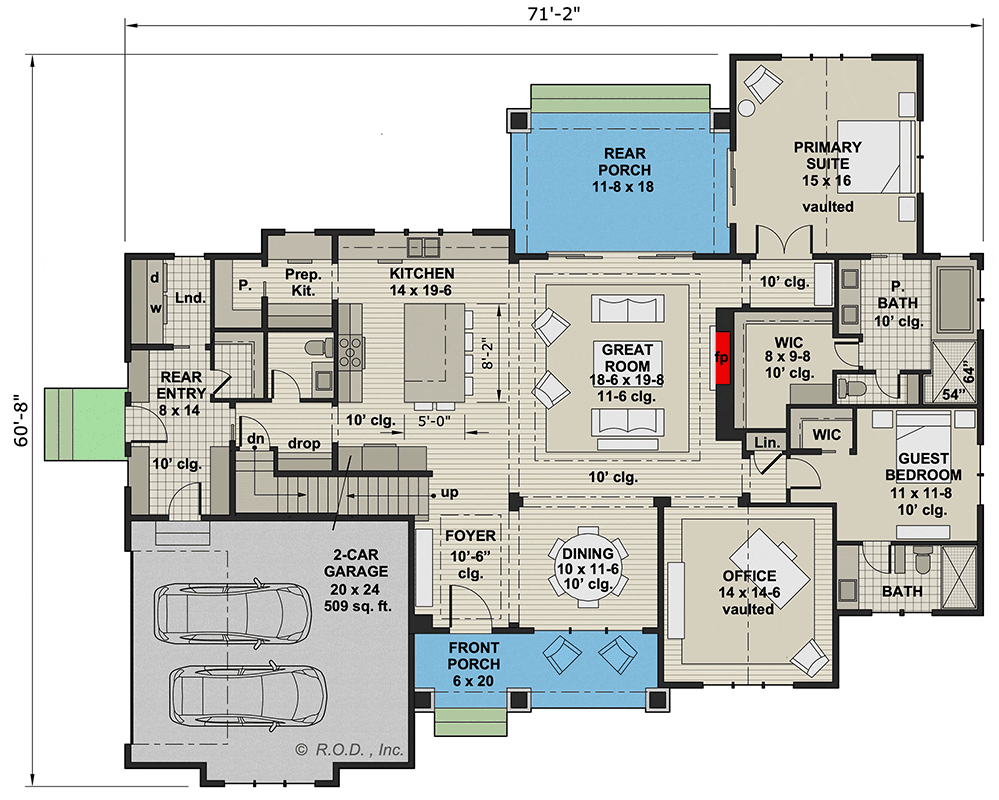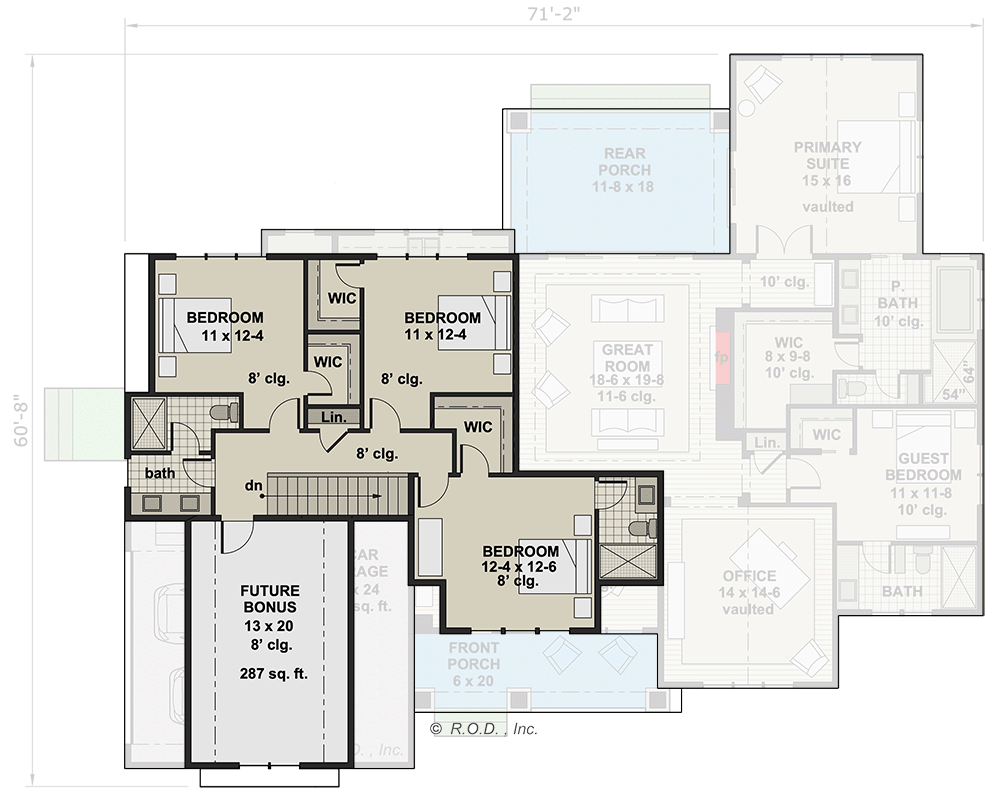 This ain't just your regular, old farmhouse; it's got style, it's got pizzazz, it's got an expansion above the garage (probably the best place to hide when Aunt Mabel starts her infamous karaoke sessions).
As you walk in, the rustic charm hits you right away, courtesy of the tastefully chosen metal and wood accents. But make no mistake, this is not your grandma's farmhouse.
It's got an avant-garde, contemporary design with a flood of natural light making the whole place look like a sunny daydream.
Everywhere you look, there are sight lines pleasing enough to make any architecture enthusiast weak at the knees.
What's more, this lovely abode has not just one, but two bedrooms on the main floor! Yes, you heard that right!
One for you (because who doesn't love a master suite with direct access to the great outdoors?), and one for guests (or that one family member who insists on belting out '80s power ballads until the wee hours).
If you ask me, this layout was designed with love, thought, and a keen understanding of family dynamics in mind.
I hear you ask, "But what about the kitchen?" Well, get ready to be wowed. It boasts a separate prep kitchen (a lifesaver for when you're in the middle of a recipe and realize you're out of garlic), a connected pantry (because no one wants to trek across the house for a can of beans), and an enormous center island that comfortably seats six.
Can you imagine the blissful Sunday mornings, surrounded by loved ones, the aroma of coffee wafting through the air, all while you whip up some pancakes on your spacious island? Ah, domestic bliss!
Now let's talk about the pièce de résistance: the great room. It's as if it was plucked straight from the glossy pages of a home decor magazine.
The built-in fireplace lends an inviting warmth, perfect for those winter nights when all you want to do is snuggle up with a good book. But hold on, there's more!
The back wall completely opens up, transforming your indoor space into an open-air oasis. Indoor-outdoor living? Now, that's what I call the best of both worlds!
Let's not forget the semi-formal dining room, a space that effortlessly combines elegance with ease, setting the perfect scene for laughter-filled family meals.
And when the weather's fine, why not move the party outside to the covered rear porch? Accessible from both the great room and the master bedroom, it's a prime spot for stargazing, storytelling, and making memories.
As we venture upstairs, we find three additional bedrooms, two baths (and yes, you'll have to play rock-paper-scissors to determine who gets the en-suite one), and a bonus room above the garage.
This room could be anything you want it to be – a yoga studio, a man cave, a woman cave, a dog cave – the possibilities are endless!
So there you have it. A blend of rustic charm and modern elegance, functionality and luxury, this 5-bed, 4.5 bath contemporary farmhouse is more than just a house; it's a home, a lifestyle.
It's a place for family, for friends, and for the memories you'll make together. Now, who'sready for that summer barbecue?
As a seasoned homeowner, I can tell you that this home doesn't just house your family, it cuddles them, feeds them, tucks them in at night, and then wakes them up with a big, cheery smile.
Sure, it might not make you breakfast in bed, but with such a dreamy kitchen, you'll be looking for any excuse to cook!
Let's take a moment to appreciate the spacious walk-in closets gracing every bedroom, a blessing for those of us whose clothing collections "accidentally" seem to expand every season.
Your clothes, shoes, bags, hats, and that one scarf you forgot you owned, finally have a place to call home. And for those of us who live to work (or is it work to live?), a vaulted home office awaits, creating the perfect environment to spark creativity and productivity.
What we have here, folks, is not merely a place of residence. It's a haven, a sanctuary, a den of delight. It's where your kids will take their first steps, where you'll host unforgettable gatherings, and where you'll curl up on a rainy day with a hot cup of cocoa.
This 5-bed contemporary farmhouse might not solve all your life's problems, but it certainly gives you the perfect place to deal with them – in style, comfort, and sheer joy.
Now if you'll excuse me, I have a summer barbecue to plan. I just hope Aunt Mabel leaves her karaoke machine at home this year.
Plan 14371RK