Specifications:
3,359 Sq Ft
4 Beds
3.5 Baths
2 Stories
4 Cars
Well, hello there!
I'm thrilled to invite you on a delightful journey through an exquisite Mountain Modern home plan that is not just a house but a captivating experience.
Let's dive in!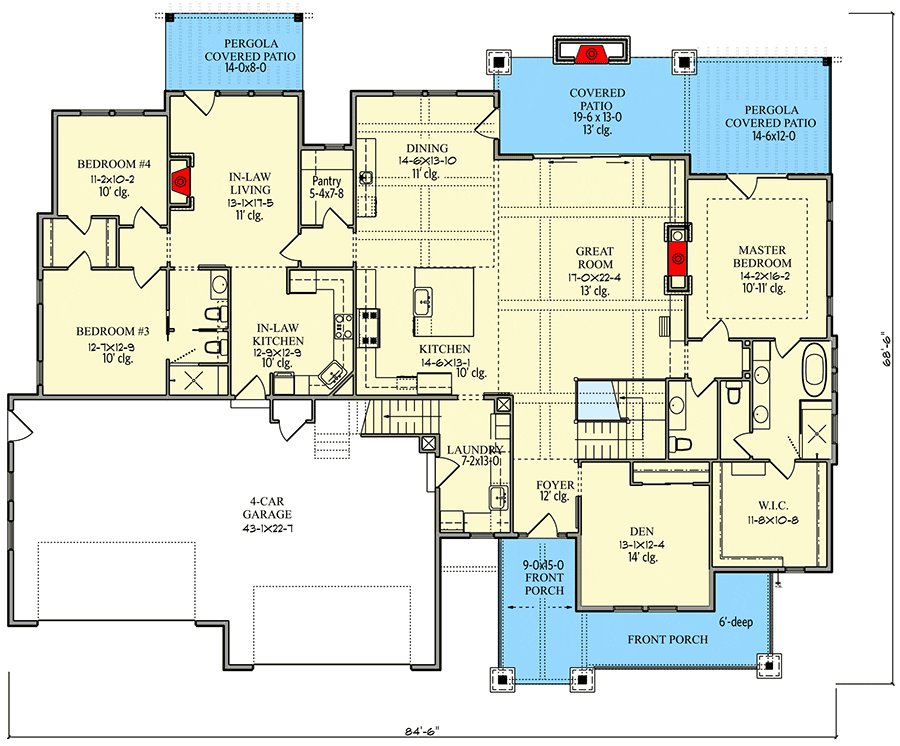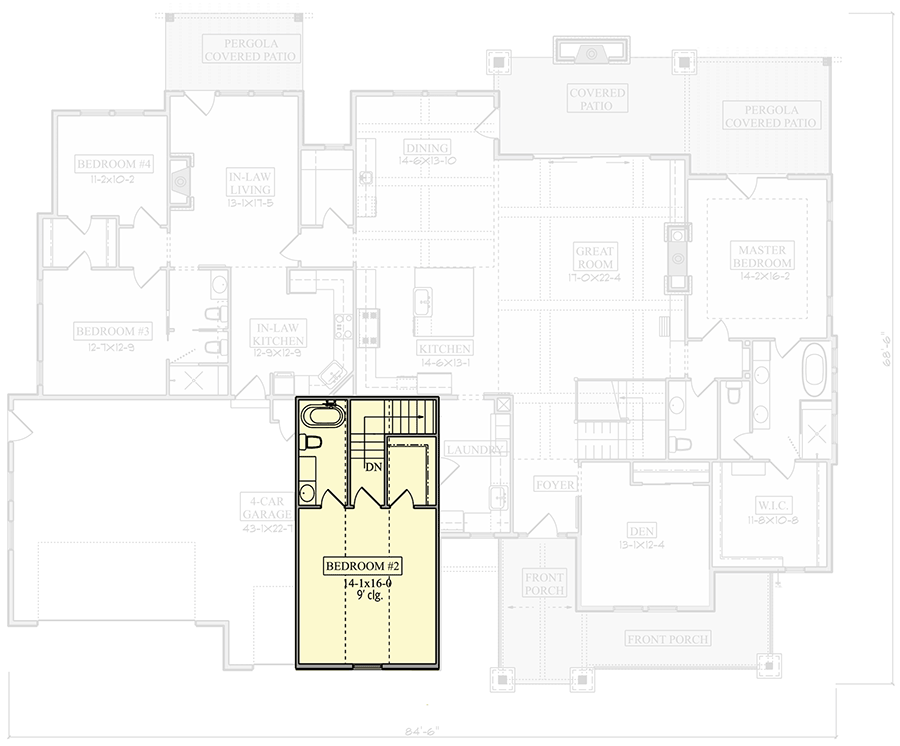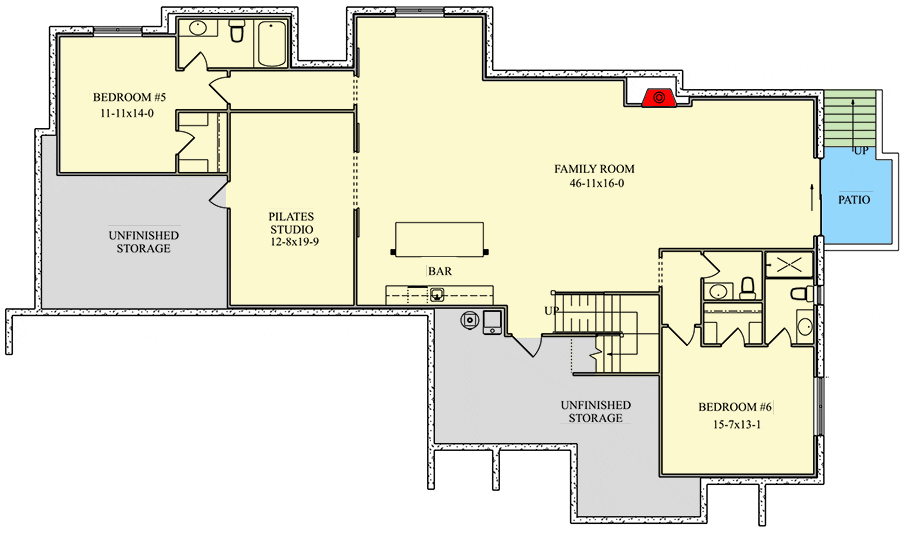 First thing's first, I bet you've seen those grand homes in movies or on Instagram and thought, "Gosh, I wish I lived there!" Imagine my surprise when I stumbled upon this gem.
Measuring a lavish 3,359 Sq Ft and boasting 4 bedrooms, 3.5 baths, and a 4-car garage, this home is practically screaming, "Pick me, pick me!" It's the perfect stage for your daily soap opera or, in my case, reality TV show.
The exterior boasts a rustic charm, thanks to the wood accents that give it a unique mountain modern touch. It's like an alpine lodge met a city penthouse and decided to build a life together, right here. But this house isn't just pretty on the outside; it's got a big heart too.
Now, brace yourselves for this. The house has a separate 2-bedroom apartment, fully decked out with a full kitchen and a compartmentalized bath, perfect for the in-laws or aging parents. It even has a private patio for those morning coffee dates or just to enjoy some alone time.
It's like having your little hideaway, away from the "hideaway." So, say goodbye to awkward encounters and those moments when you're trying to avoid someone (we all have those days).
Stepping into the main house, you're welcomed by a quiet den adjacent to the foyer — a perfect spot to enjoy a good book, or in my case, a mid-day nap. Straight ahead, an expansive great room awaits you, gracefully flowing into the kitchen and dining area.
The coffered ceilings, like boundaries in a romantic relationship, help delineate the spaces while also adding a touch of elegance. An oversized sliding door on the rear wall playfully encourages outdoor living, making it harder to ignore the beckoning of the outdoors.
The master suite, like a perfect partner, occupies the right side of the main level, sharing a fireplace with the great room. It's like a cozy, romantic getaway spot, just without the actual getaway part.
A 5-fixture bath and a roomy walk-in closet complete the master bedroom, making it a place you'd love to retreat to after a long day.
Upstairs, accessible via a stairway in the laundry room (how convenient, right?), you'll find a second bedroom suite with a full bath, perfect for guests, your teenager, or perhaps a secret lair?
But we're not done yet! This house still has a surprise up its sleeve. For an additional 2,239 square feet of living space, you can finish the lower level.
This bonus floor comes with a large family room complete with a wet bar (Did someone say party?), a Pilates studio (to work off the aftermath of said party), and two bedroom suites.
In conclusion, this house is not just an architectural marvel; it's a lifestyle. The exquisite Mountain Modern Home Plan is the perfect blend of luxury, comfort, and privacy, tailored to cater to all your needs.
It's more than just a home—it's a statement, a sanctuary, and a stage for your life's most significant moments. So, who's ready to move in?
Plan 95104RW