Specifications:
3,907 Sq Ft
4 Beds
4.5 Baths
2 Stories
3 Cars
Hello there!
Grab a comfy seat and a cup of Joe as we dive into the details of a house plan that is making hearts skip a beat.
Let's dive in!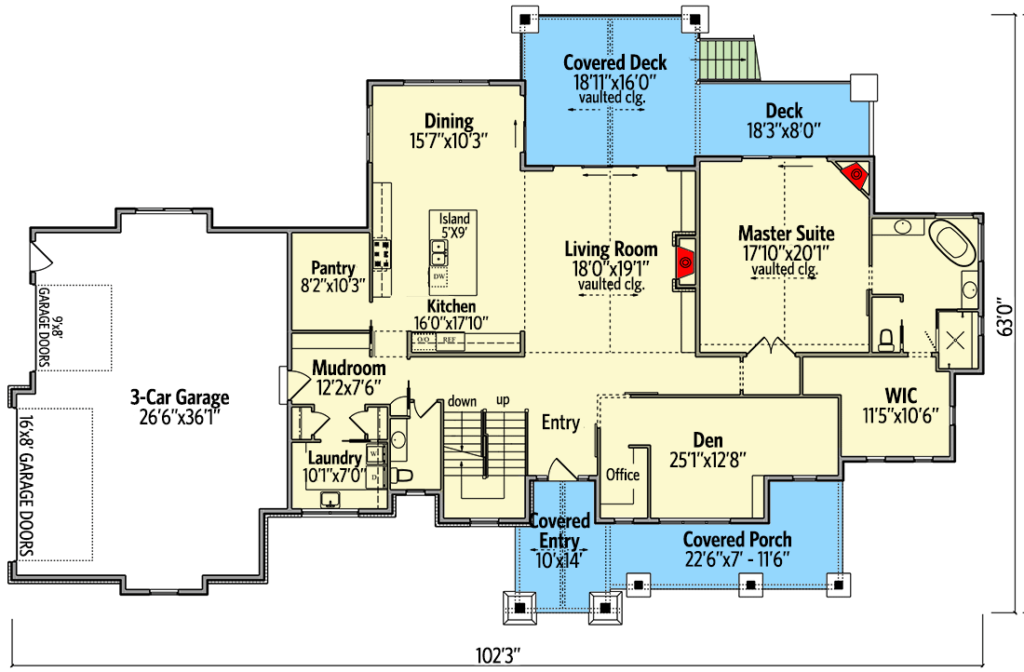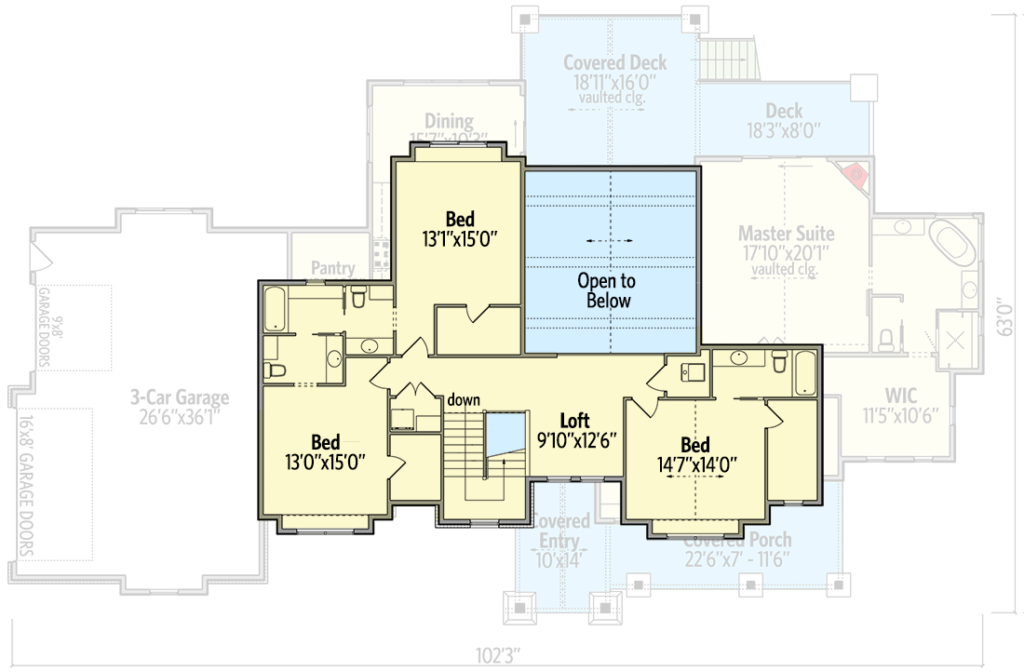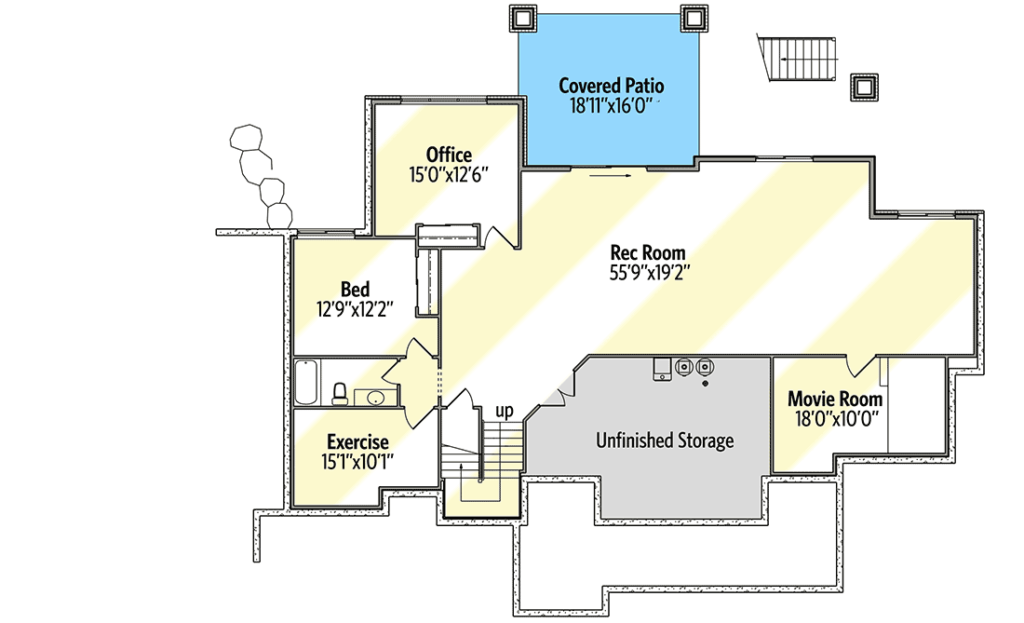 Picture this: you're living in a New American Mountain home, one that offers charm, comfort, and a dash of contemporary flair.
This isn't your average cottage in the woods—it's a 3,907-square-foot wonderland with 4 bedrooms, 4.5 bathrooms, two stories, and a 3-car garage. It's what Goldilocks would've picked had the Three Bears had better taste in real estate.
As you approach the house, you're greeted by a fresh exterior where stone accents are flirting with board and batten siding, creating an irresistible fusion of old-school allure and modern aesthetics.
Inside, an open concept living space echoes a friendly "Howdy, partner!" inviting you to gather, mingle, and make unforgettable memories. You'd almost expect to find Grandma preparing her world-famous apple pie in the corner.
To the right of the entryway, barn doors play peek-a-boo with a quiet den, complete with a pocket office featuring a window.
The decor is a treat—exposed timber framing adds a rustic touch to the vaulted ceiling of the living room, while a fireplace snuggles on the right wall, forever ready to keep you toasty on chilly nights. Honestly, who needs central heating when you've got such a charming fire-breathing dragon at your service?
You know what they say about kitchens, right? They're the heart of a home, where secrets are shared over steaming mugs of coffee, and life-altering decisions are made over scrambled eggs on toast.
This kitchen doesn't disappoint—adjoining the dining area, it basks in natural light that pours in through large windows. A sneaky pocket door in the center of the kitchen leads to a pantry big enough to store all your guilty pleasure snacks (and then some).
Got a mess of coats, boots, and bags? No problem. The mudroom, acting as your personal clutter buster, comes equipped with two coat closets.
And it leads to the 3-car garage, where you can park your vehicles or create a personal hideout when you want to escape the family's "Whose-turn-is-it-to-do-the-dishes" debate.
And oh! If your laundry piles start looking like miniature replicas of the Leaning Tower of Pisa, worry not. The neighboring laundry room boasts a pocket door. One quick slide and voila! Your secret is safe.
But hold on to your socks, because we haven't yet talked about the piece de resistance – the first-floor master suite. Designed to anticipate your future needs, this spacious retreat features a vaulted ceiling, a corner fireplace (because one can never have enough fireplaces), and access to the deck.
As if that wasn't enough, there's a 5-fixture ensuite with a walk-in closet that can handle the wardrobe of a Hollywood star.
Upstairs, you'll find the remaining 3 bedrooms. Two of them share a Jack-and-Jill bath (they're pretty close, those two), while the other gets a full bath all to itself (a bit of an introvert, this one). This room also gets a bonus – a neighbor loft that overlooks the living room below.
In conclusion, this house isn't just a place to live. It's a story waiting to be told, a canvas waiting to be painted with your experiences. It's a New American Mountain home, where comfort and convenience don a rustic hat and do a charming little jig.
It's where every day is a holiday and every night is a cozy embrace of warmth and love. And hey, with all those fireplaces, who needs a hot water bottle anyway?
Plan 95103RW