Specifications:
2,809 Sq Ft
3-6 Beds
2.5 – 4.5 Baths
1 Stories
2 Cars
Roll out the red carpet and hang up the welcome sign, folks, because we're about to embark on a magical tour of a modern, flexible farmhouse plan that's as versatile as your grandmother's favorite casserole recipe.
It's got it all – optional bonus rooms, a finished basement, the works – all neatly wrapped up in a cozy 2,809 square feet.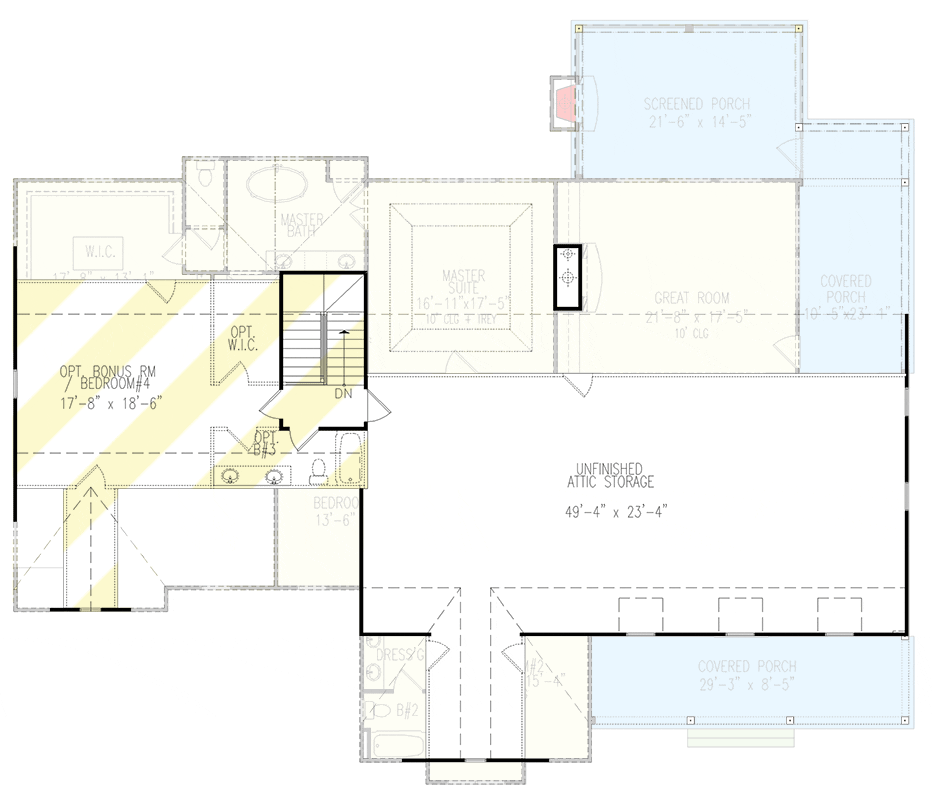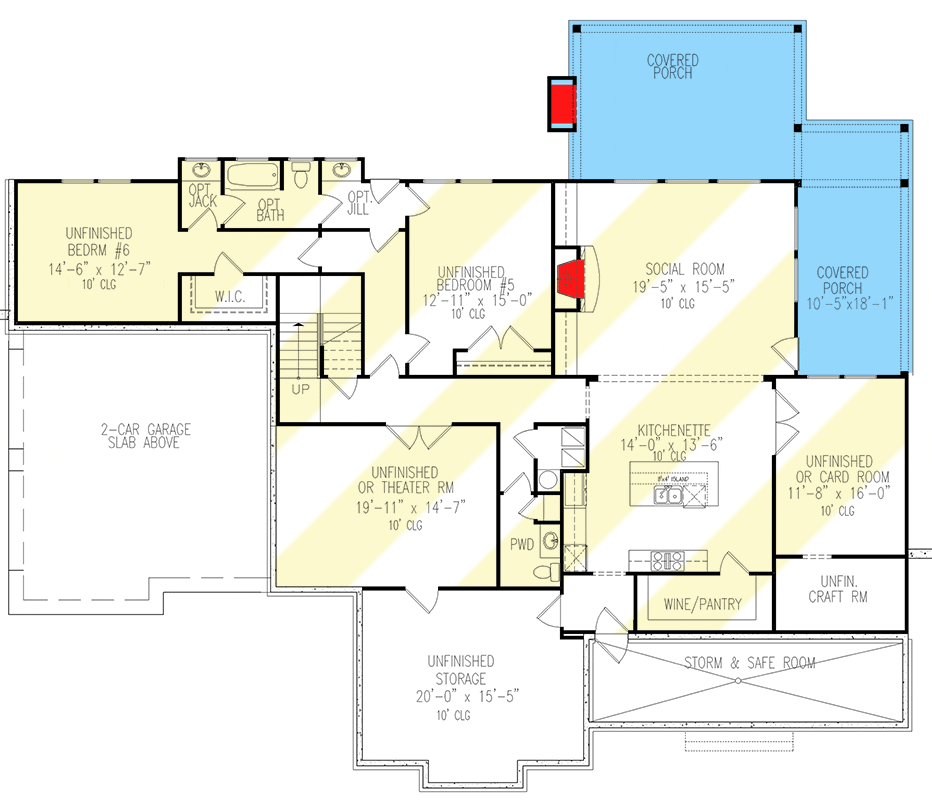 Ever wished you could cram Hogwarts into your home? Well, this farmhouse plan can't promise flying brooms, but it certainly has a magical ability to expand. Finish the second-level bonus room and poof, you've magically conjured 592 extra square feet of space.
Always yearned for a basement lair like Batman? Get yours finished and abracadabra, you've added a whopping 1,575 square feet to your fortress. Remember, a magician never reveals their tricks, but a homeowner does – flexibility is the key to this house plan.
On the main level, to the right, we've got an open living space so roomy it could probably host a game of indoor soccer.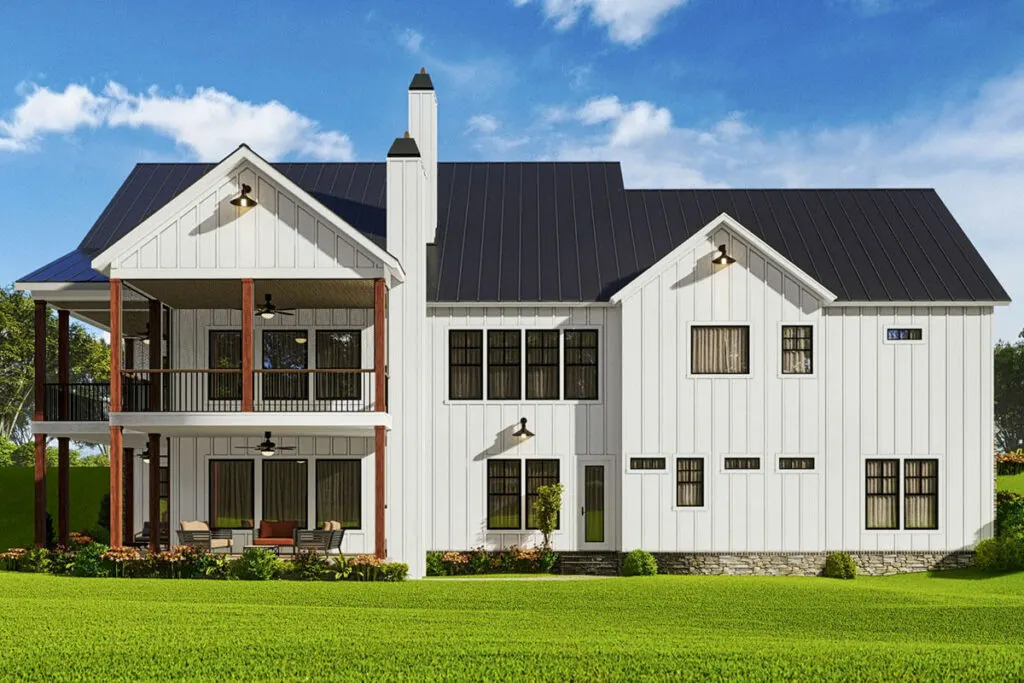 A large island kitchen with a walk-in pantry large enough to store a year's supply of snacks is nestled in here, accompanied by a formal dining room that's just begging for some candle-lit dinners.
The great room, I assure you, isn't called 'great' for no reason – it's surrounded by partially-screened porches, providing just the right mix of indoor-outdoor living.
Now, where will you lay your head after all this excitement? This plan clusters the bedrooms like a flock of sleeping sheep right in the center. The master suite gets the gold medal for size – and boy, does it flaunt it!
Picture a master bedroom so light and airy, you'll feel like you're sleeping on a cloud. A tray ceiling and four side-by-side windows ensure you'll always wake up on the bright side of the bed.
The ensuite, boasting a fabulous five fixtures, leads to a walk-in closet complete with a dresser island. Because who doesn't want their very own island?
Think we're done? Not yet! Remember that bonus room I mentioned earlier? Tuck a closet and a full bathroom in there, and you've got yourself either a fourth bedroom or a media room, whichever floats your boat. It's like a choose-your-own-adventure, but in real life.
Last but not least, we plunge into the lower level. Designed with entertainment in mind, this space has more frills than a Vegas showgirl. Picture a kitchenette equipped with a wine pantry that would make Bacchus himself blush.
There's a craft room too, perfect for those Pinterest projects you've been itching to start. A home theatre is included, so don't forget your popcorn! And, of course, two extra bedrooms to house the inevitable stream of guests who will want to visit your show-stopping home.
So there you have it, folks! A house plan that's as flexible as a gymnast, as accommodating as a five-star hotel, and as modern as tomorrow's headline.
Whether you're a wannabe wizard, a basement-dwelling Batman, or a gregarious host, this modern farmhouse plan is ready to bend and twist to meet your every need. Step right up and make yourself at home!
Plan 25795GE