Specifications:
2,480 Sq Ft
4 Beds
3.5 Baths
1 – 2 Stories
2 Cars
Well, hello, dream home aficionados!
Ever dreamed of a house that effortlessly blends the charm of old-world craft with the sleekness of modern designs?
Picture this: exposed rafter tail porches that make you say, "Oh, so vintage!" but an interior so fancy you'd think you walked into a 5-star resort. Let's dive into the architectural wonderland that is the 4-bedroom New American house plan.
Stay Tuned: Detailed Plan Video Awaits at the End of This Content!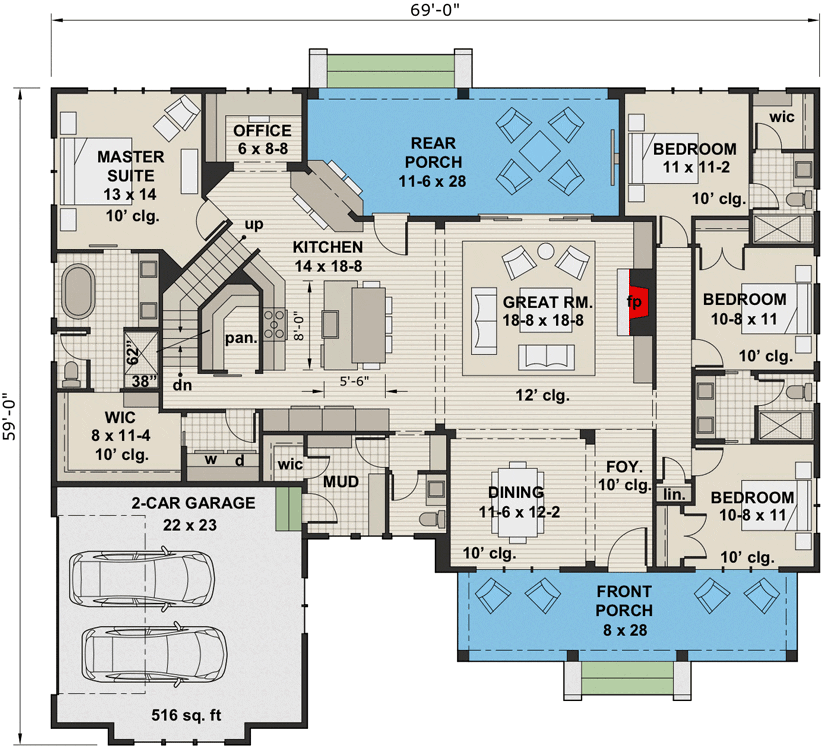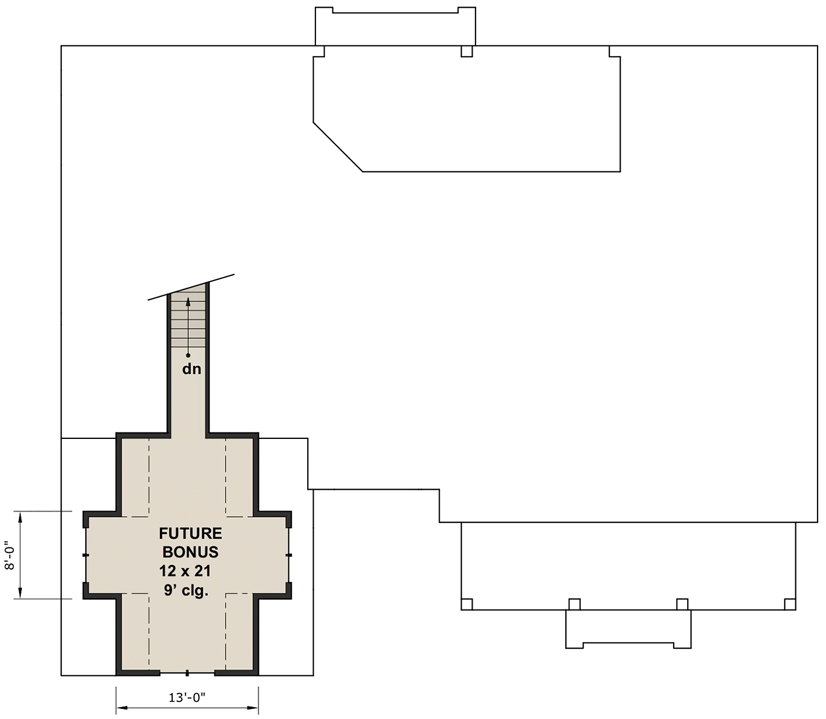 Remember the old movies where you'd see charming houses with front porches, where folks would sit, sip iced tea, and gossip about Mrs. Thompson's eccentric cat?
Well, this house has that exact porch, topped with a shed dormer. But here's the twist – it has exposed rafter tails. Talk about drama! It's like your house has the architectural equivalent of smoky eyeliner.
Walk in, and BAM! A dining room that's just begging for you to host Thanksgiving dinner (turkey, anyone?). Not in the mood for hosting?
Well, just move right into the light-filled great room. And yes, there's a fireplace. Because let's face it, what's a grand room without a cozy hearth to sit by, preferably with a cup of hot cocoa?
Ah, the kitchen. It's open-concept (no more screaming from the kitchen asking if the game is on yet!). An oversized island in the middle provides seating for five.
But this isn't just any island; this is the ultimate breakfast bar, brunch spot, late-night snack counter… you name it.
And here's the icing on the cake—a pass-through window. So, if you're outside pretending to be a grill master, you can easily grab that bottle of ketchup you forgot.
To the aspiring novelists, or let's be real, anyone still working from home, there's a tucked-away office space. And guess what?
It comes with a view. Say goodbye to staring at your neighbor's weird garden gnome during Zoom meetings.
The first-floor master suite is what dreams are made of. The bathroom boasts five fixtures which sounds so fancy I don't even know where to start. And that walk-in closet?
Let's just say you might need to go shopping to fill it up. Bonus: there's access to the laundry room. Because after a day of pretending to be royalty in your suite, who wants to lug laundry across the house?
On the opposite end, there's a bedroom that screams guest luxury. It has its own bathroom and built-ins. So, when your mother-in-law visits (yes, the one who notices everything), even she'll be impressed.
And then there are the two other bedrooms. Perfect for the kids, they share a Jack-and-Jill bathroom. You know, the kind of setup where you hear, "Mom! He's hogging the bathroom again!"
Just when you thought we were done, there's more. Above the 2-car garage (yes, two cars, because we fancy), there's a bonus room.
Man cave? She-shed? Craft room? Extra storage for your weird collection of antique spoons? The world's your oyster!
In summary, this 4-bedroom New American house plan is the kind of home that gives you all the feels. A beautiful blend of the past and present, every corner has been designed with care, and maybe a sprinkle of magic.
So, whether you're hosting the annual family get-together or enjoying a quiet evening with a book, this house has got your back. Or should I say, your roof?
Plan 14675RK