Specifications:
2,752 Sq Ft
4 Beds
2.5 Baths
2 Stories
"Home is where the heart is," they say, and with the right abode, it's easy to fall head over heels in love.
Take this 4-bed farmhouse for instance.
It's like a veritable love letter to modern comfort with a rustic twist, featuring 2,752 square feet of pure living paradise nestled in an adorable two-story layout.
This isn't just a house, folks. It's the answer to, "What would Joanna Gaines do?"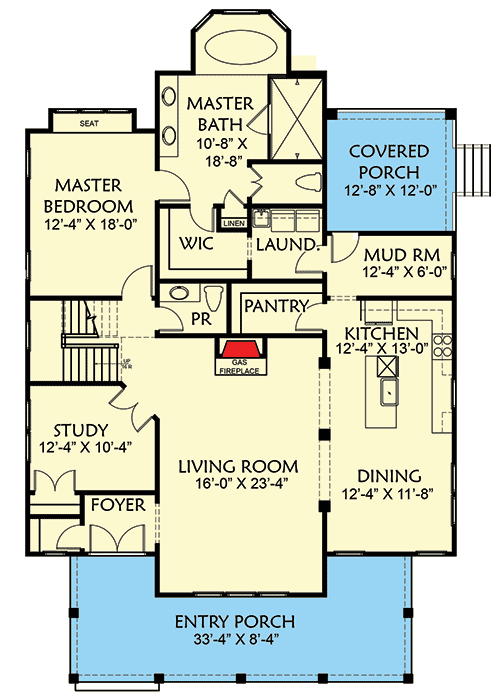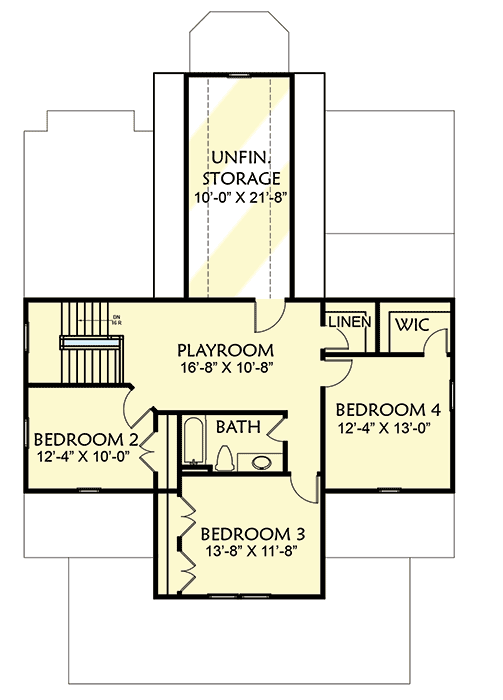 As you approach this exclusive beauty from Architectural Designs, the first thing you'll notice is the metal shed roof playfully extending over the front porch.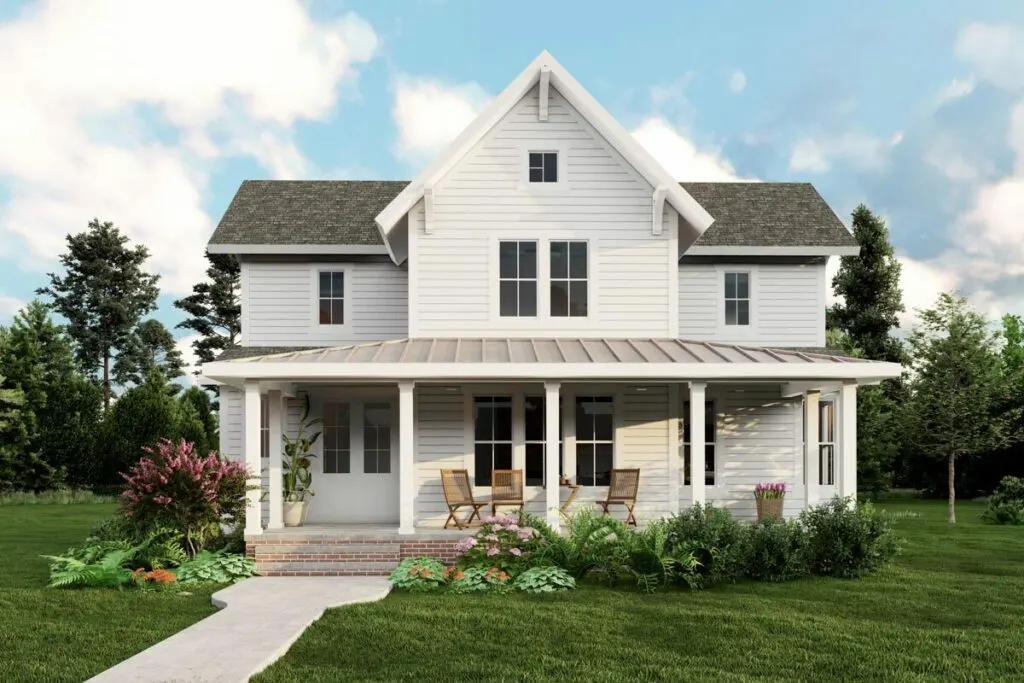 It gives you the feeling that the house is wearing a fashionable hat, and let me tell you, it wears it well. That hat is further accentuated by a perfectly proportioned gable with bracketed eaves that practically shouts 'curb appeal.'
Imagine yourself relaxing on the 8'4″-deep wrap-around porch, sprawled out in a rocking chair like an old-timey sheriff overlooking his quiet town.
This isn't just a porch, it's an 8'4″-deep cocoon of serenity that curls around the living room, stretching from the front door all the way to the dining room. Now, that's what I call a 'rocking' feature!
Inside, you'll find the main floor master suite, which is as convenient as ordering takeout on a Friday night after a long week. And it comes with a laundry room that's just a hop, skip, and a jump away from your walk-in closet.
Think about it, folks. This arrangement allows you to do laundry in your pajamas and quickly run back without any risk of scandalizing the neighbors. It's a win-win!
The heart of the house – the living room, is as cozy as a teddy bear's hug on a chilly night. It's adorned with a stunning fireplace that stands as the perfect backdrop for sharing stories, holiday gatherings, or just binge-watching your favorite show with a cup of hot cocoa.
This inviting area seamlessly integrates with the kitchen through a pair of stylish columns, lending an open-concept vibe to the space. What about the dining room, you ask? It's right there, so close you can practically smell the roast turkey at Thanksgiving.
Don't forget the study, quietly nestled across the home. Accessible through chic French doors set in an angled wall, it's like your own personal Narnia but instead of snow and a witch, it's filled with productivity and possibility.
This room is perfect for those 'work-from-home' days or when you need some quiet time to pen down your memoirs. The only thing missing is a 'Do Not Disturb' sign for unwelcome interruptions.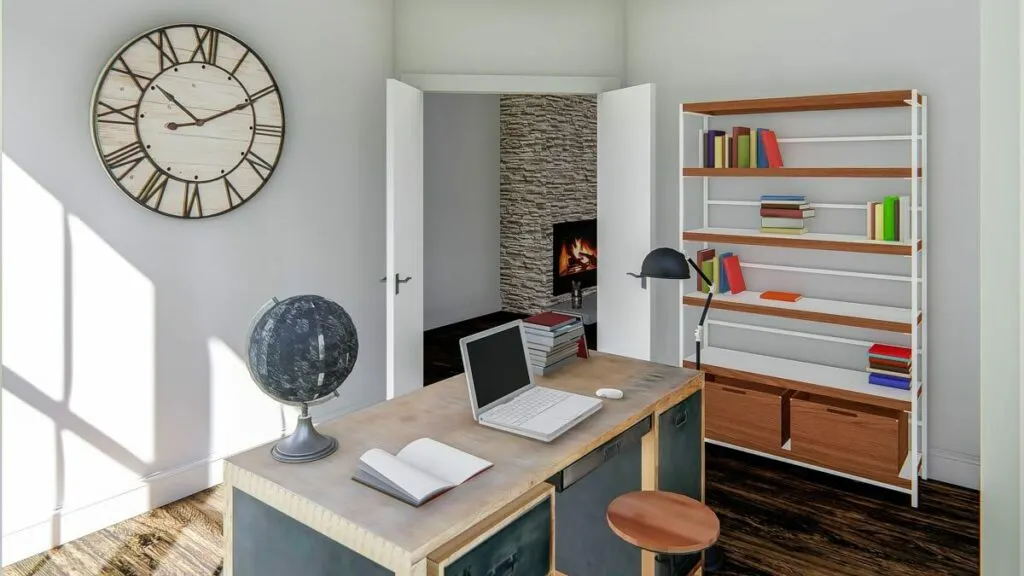 Upstairs, you have a slice of kiddie paradise with rooms that share a bathroom featuring not one but two sinks! Parents everywhere are raising a toast to the end of the toothpaste-squeezing, sink-hogging squabbles.
And if you're looking for a place to banish those toys that have a habit of finding their way underfoot, look no further. A spacious playroom, accompanied by a storage closet, awaits all the toys, board games, and art supplies your little ones can throw at it.
But wait, there's more! A bonus expansion completes the floor, teasing you with endless possibilities. A home gym? An art studio? A hidden lair to plan world domination? You name it, this house has got room for it.
In essence, this 4-bed farmhouse is more than just four walls and a roof. It's a treasure chest of memories waiting to happen, a symphony of function and form.
It's an exquisitely-crafted stage where you'll write your own story, making a houseful of dreams come true. Now, if you'll excuse me, I need to go practice my rocking chair skills.
Plan 500027VV