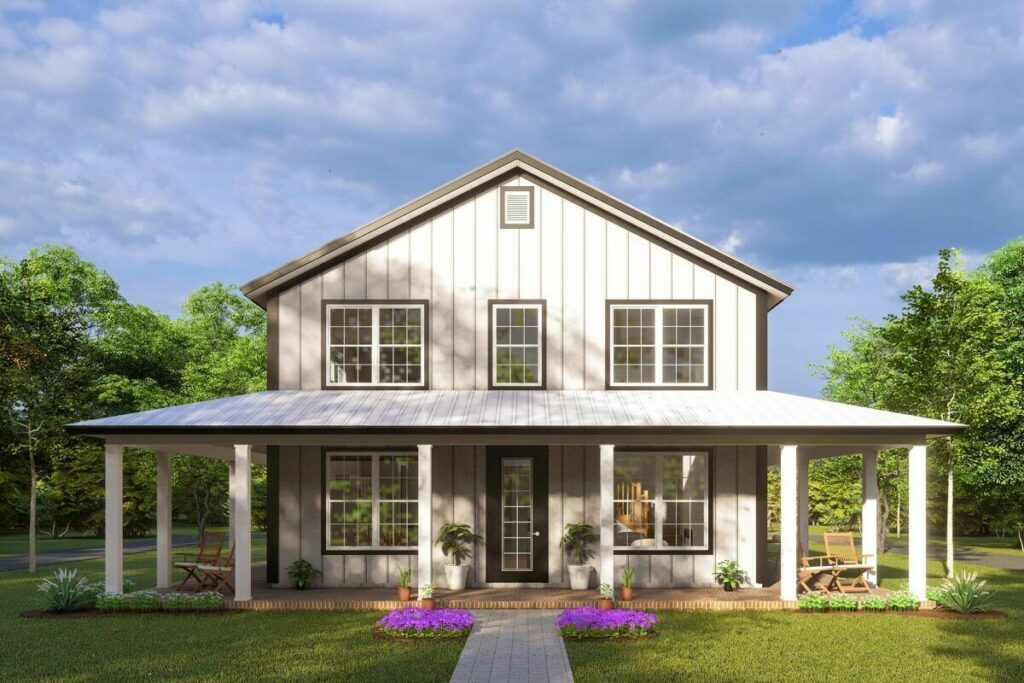 Specifications:
2,761 Sq Ft
4 Beds
3.5 Baths
2 Stories
3 Cars
Ah, the barndominium – it's like the mullet of houses, but in the best way possible: business in the front, party in the back, and style all around.
And when it comes to this particular 4-bed beauty, you're looking at a residence that brings the farm-chic vibe to a whole new level.
With a generous 2,761 square feet of heated living space, a sprawling 3-car garage, and a wrap-around porch that dreams are made of, this house plan is serving up some serious home goals.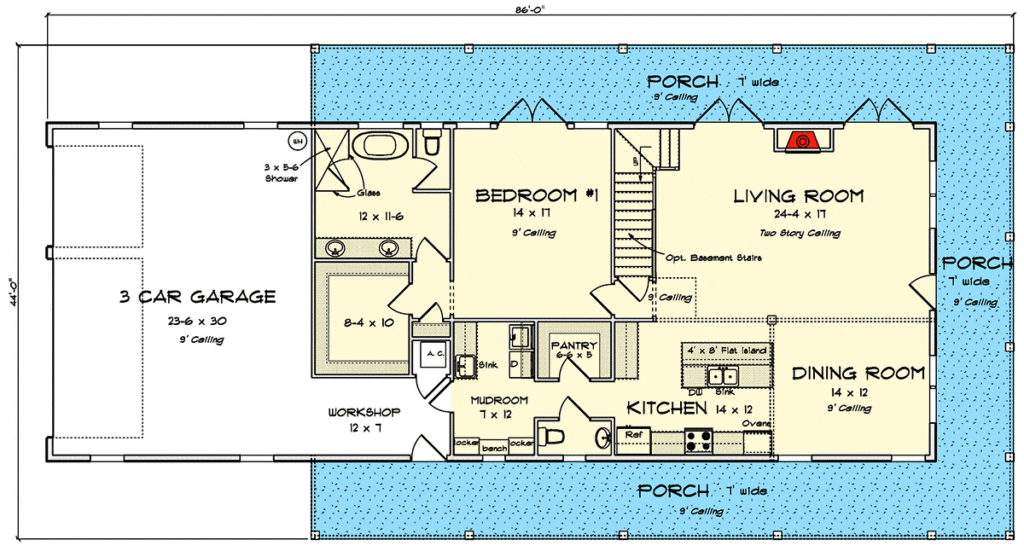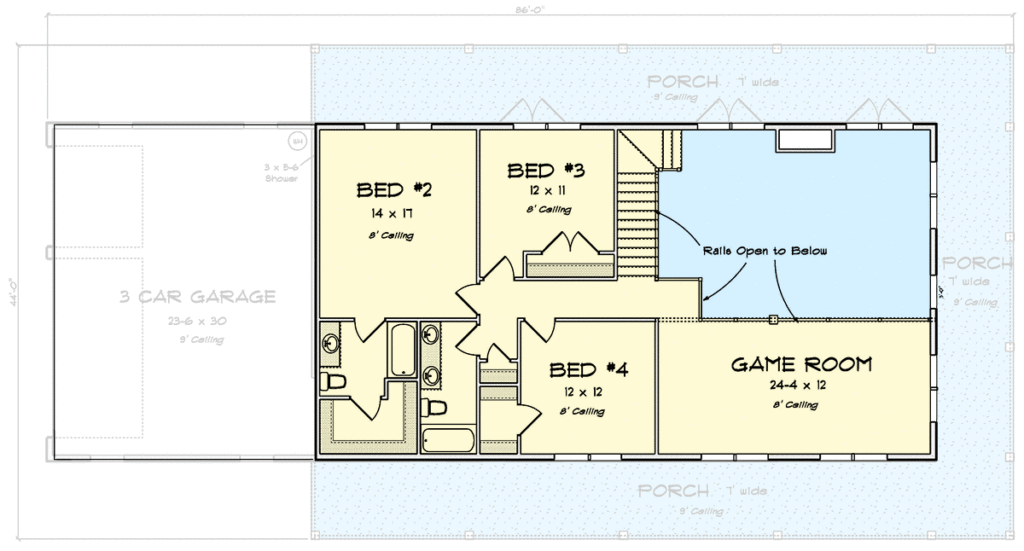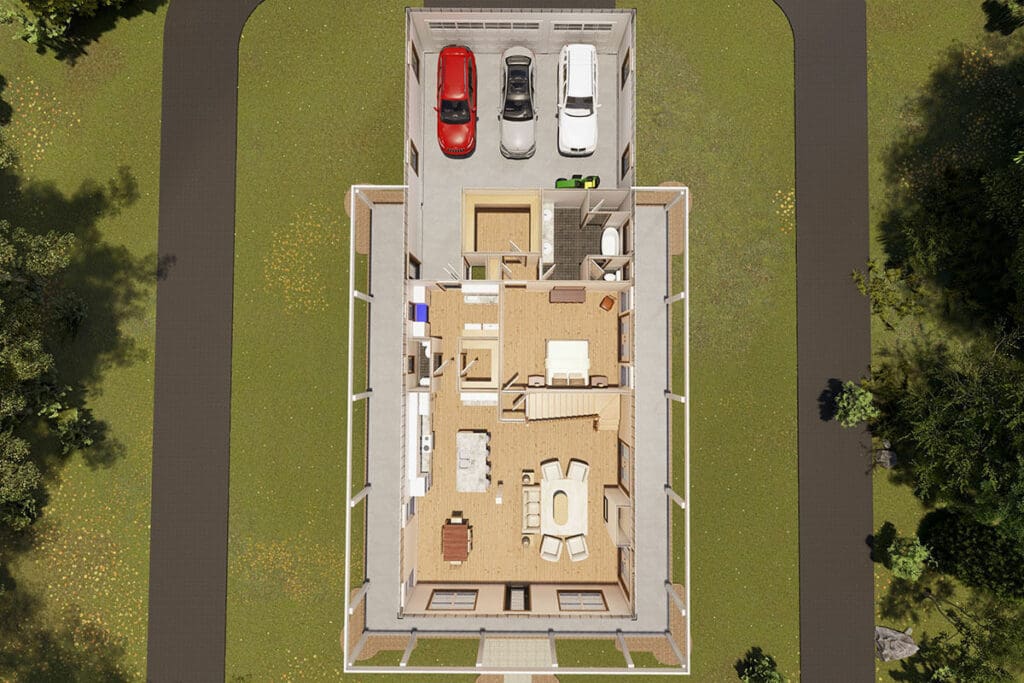 Let's start with that porch, shall we? At a delightful 7' deep, it's the kind of porch that you can actually live on.
Picture this: a warm summer evening, a glass of sweet tea (or perhaps a margarita – no judgment here), and a gentle breeze as you rock back and forth in your favorite porch chair.
You've got room to decorate with potted plants, cozy outdoor furniture, and perhaps a hammock or two. It's not just a porch; it's an outdoor oasis.
And did I mention the French doors? Not one, not two, but three sets of French doors connect this glorious porch to the living areas inside, making the transition from indoor to outdoor living smoother than a buttered biscuit.
The living room, with its welcoming fireplace, boasts two of these door sets, creating a space that's both cozy and airy. It's like having your cake and eating it too.
Now, let's talk about the master suite. Positioned conveniently on the main floor, this room is everything a master suite should be. Spacious, comfortable, and with French door access to that porch we've been raving about. It's like having a private retreat right in your own home.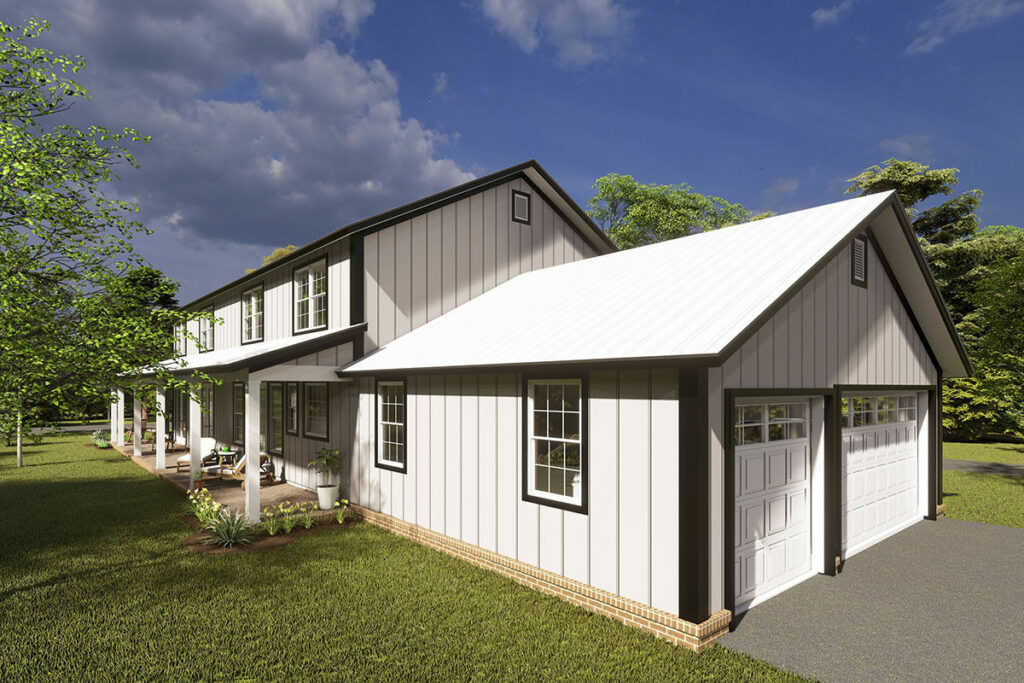 And the walk-in closet? Let's just say you might need to go on a shopping spree to fill this baby up. Not to mention the five-fixture bath, which is pretty much the cherry on top of this master suite sundae.
But wait, there's more! Head on upstairs and you'll find yourself in the game room – a space that looks out across an open rail to the living areas below, creating a sense of openness and connection between the two floors.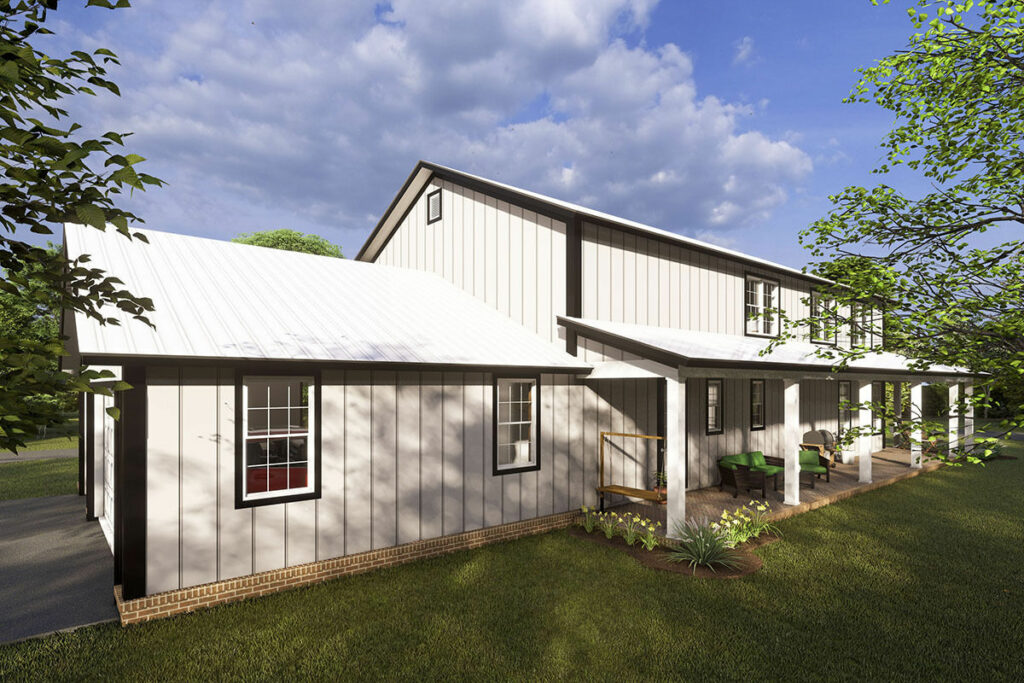 It's the perfect spot for a pool table, a big screen TV, or whatever else floats your game room boat.
And for the rest of the clan, the upper level is also home to three additional bedrooms. Beds 3 and 4 share a bath, making it a great setup for kids or guests, while Bed 2 enjoys the luxury of its own private bath and walk-in closet. It's like the house that keeps on giving.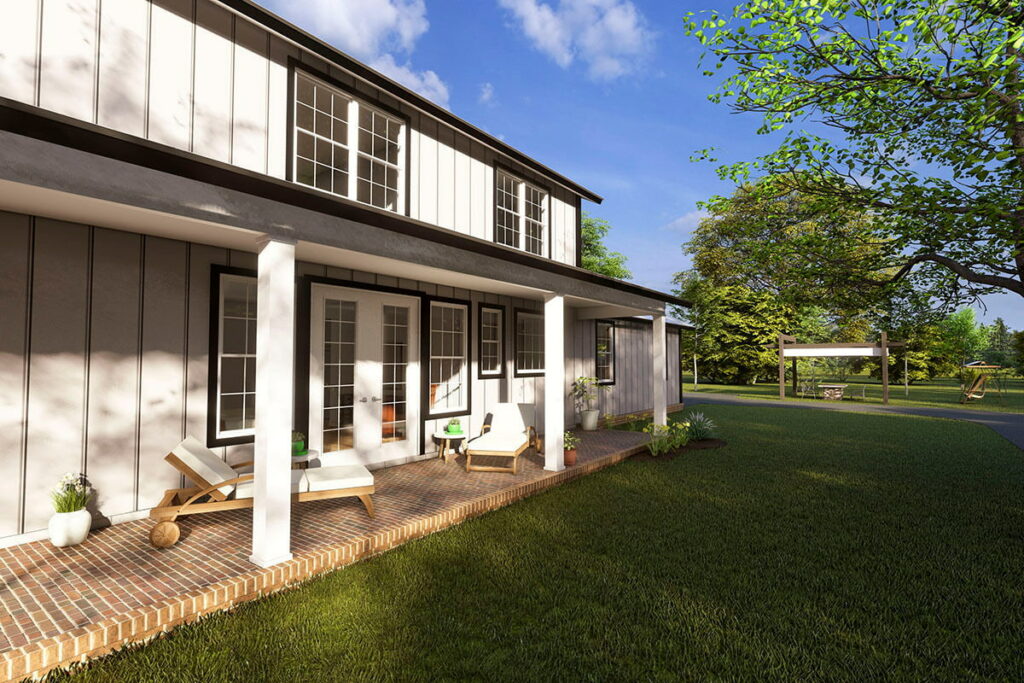 Now, let's not forget about that 808 square foot 3-car garage with workshop. Whether you're a car enthusiast, a DIY guru, or just someone who has a lot of "stuff," this space is a game-changer. Room for three cars? Check. Space for a workshop?
Double-check. It's the kind of garage that makes the neighbors jealous and leaves you wondering how you ever lived without it.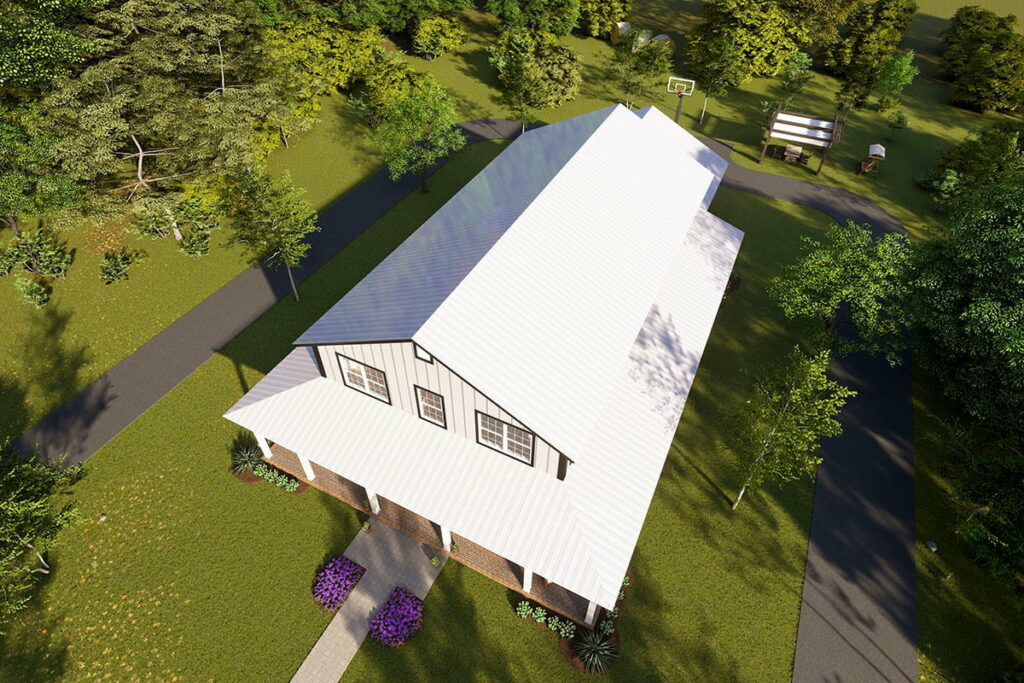 So there you have it – a 4-bed, 3.5 bath barndominium-style house plan that's as stylish as it is functional.
With a wrap-around porch that's practically a second living room, a master suite that doubles as a private retreat, and a game room that's ready for action, this home is hitting all the right notes.
And with all that extra garage space? Well, that's just the cherry on top of this farm-chic sundae.