Specifications:
3,193 Sq Ft
3-4 Beds
3.5+ Baths
1 Stories
4 Cars
Hey there, dear reader! Join me on a magical journey through the grandeur of the European Manor Home.
This isn't just any home; it's an architectural masterpiece wrapped in the cozy blanket of Old-World charm and spiced with modern conveniences.
Buckle up, 'cause we're going on an adventure of epic square footage!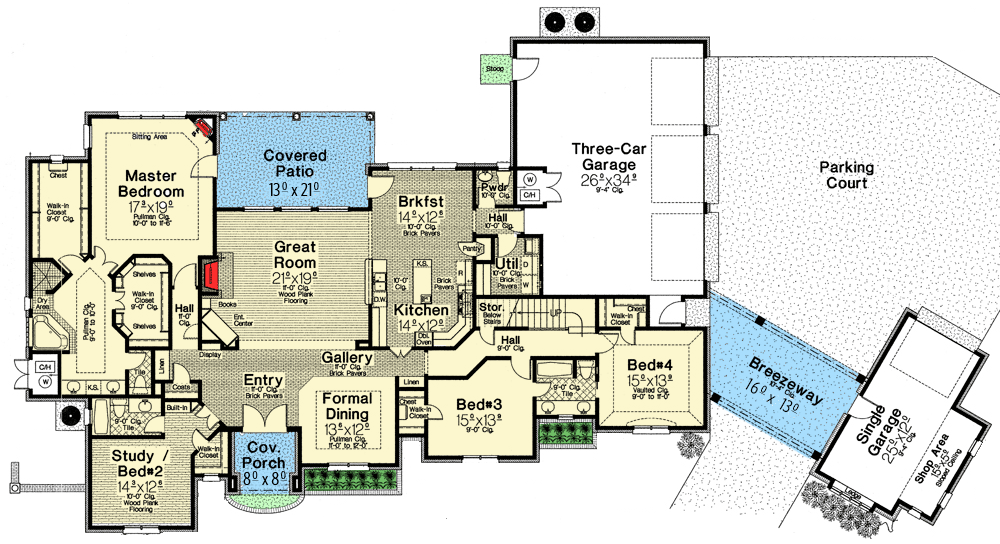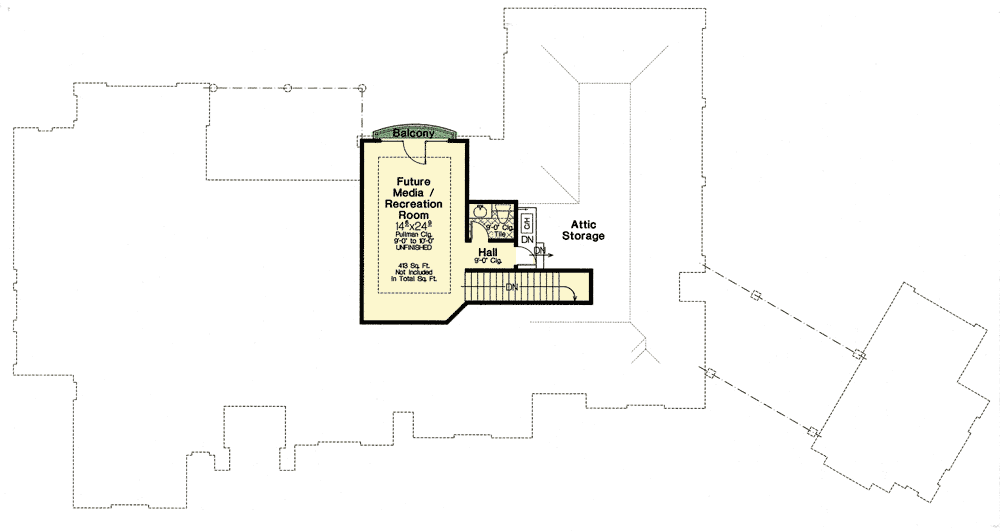 Laying a grand claim of 3,193 square feet, our manor has room to spare. It's not just a house; it's an experience.
Whether you've got a family of four or you're that cool aunt or uncle with a passion for space, we've got you covered with 3 to 4 bedrooms. What's that? You've got guests? No problem! There's plenty of space for them to join the sleepover.
Now, let's not forget the most important room in the house. Yep, you guessed it right, the bathroom! This manor has 3.5+ bathrooms (yes, we're generous with half baths too). Here's a little secret: even the master bathroom is bestowed with a tray ceiling.
You might find yourself luxuriating longer in bubble baths, admiring the ceiling while pondering life's biggest questions, like 'why can't I remember where I placed my car keys?'
Speaking of cars, this home was built with an automotive enthusiast in mind, with room for 4 cars! You know what that means?
More room for your ride collection or enough space to finally start that boy band you've been dreaming about. Your neighbors won't know whether they're living next to a car aficionado or the next Backstreet Boys.
Now, let's mosey into the heart of the home – the living area. The inside echoes the past with its Old World charm, yet complements the present with a trendy open floor plan. This isn't just a house, remember? It's a sightseeing expedition.
Marvel at the wonderful sightlines from all the main rooms. And with an entertainment center snuggling next to the big fireplace, we're talking Netflix marathons and cozy movie nights, all while staying toasty.
Now, brace yourself because we're heading into the master suite – it's more like a mini sanctuary within the manor.
With a corner fireplace (because one fireplace is just too mainstream), tray ceiling, and ample space, you're destined to sleep like royalty. Heck, you might need a GPS to navigate your way around this suite. It's not just about having a bedroom; it's about owning a realm.
Have extra bodies in the house? Turn the study into a fourth bedroom if needed. Or, make it your secret lair where you plot world domination, sipping on a cup of joe. Your secret's safe with us!
Now, hold on to your socks because they're about to be blown off. Our manor hides an additional treat: bonus space on the second floor.
It's a diamond in the rough, ready to be shaped into an amazing media room. We're talking an extra 413 square feet of cinematic paradise. Get ready for movie premieres at home, where you're always on the VIP list!
In conclusion, the Grand European Manor is not just a home; it's a lifestyle statement. It's like a delicious croissant – crispy old-world charm on the outside, soft modern conveniences on the inside, and an absolute treat to experience.
So, dear reader, are you ready to step into grandeur? Because this manor is ready to welcome you.
Plan 48431FM