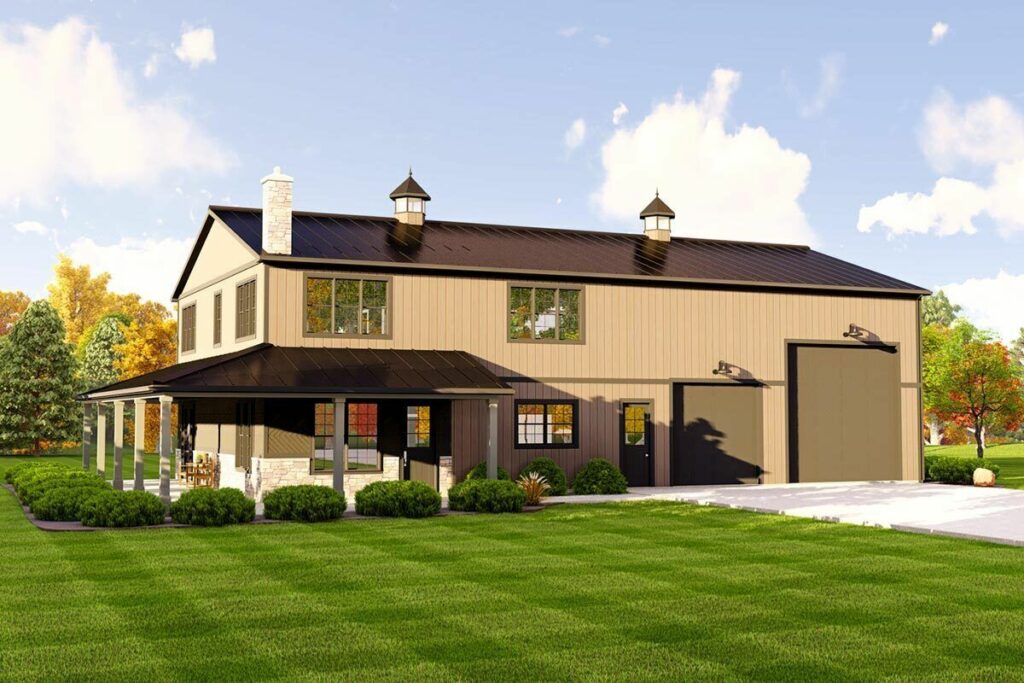 Specifications:
2,311 Sq Ft
3 Beds
2.5+ Baths
2 Stories
2 Cars
Oh, the allure of the Barndominium! It's like someone took the rustic charm of a barn, infused it with the comforts of a modern abode, and voilà—you have a home that's both Instagram-worthy and coyly nudging at practicality.
And let me tell you about this 2,311 square foot beauty that's caught my eye—it's like it strutted off the pages of "Country Chic" and planted itself firmly on "My Dream Home" Pinterest board.
The wraparound porch is the crown jewel of this plan. I mean, who wouldn't want to sip their morning coffee while the world wakes up around them?
Or watch the sunset with the comforting embrace of a warm blanket and a steaming cup of tea? This porch isn't just a feature; it's an outdoor living room, a place where memories cling to the rafters like morning mist.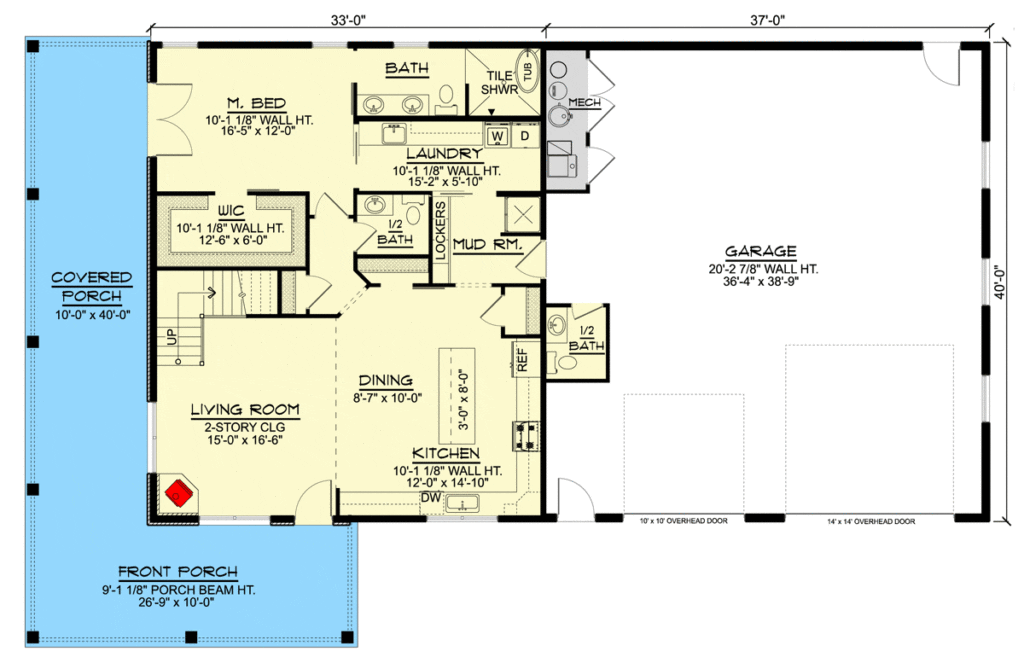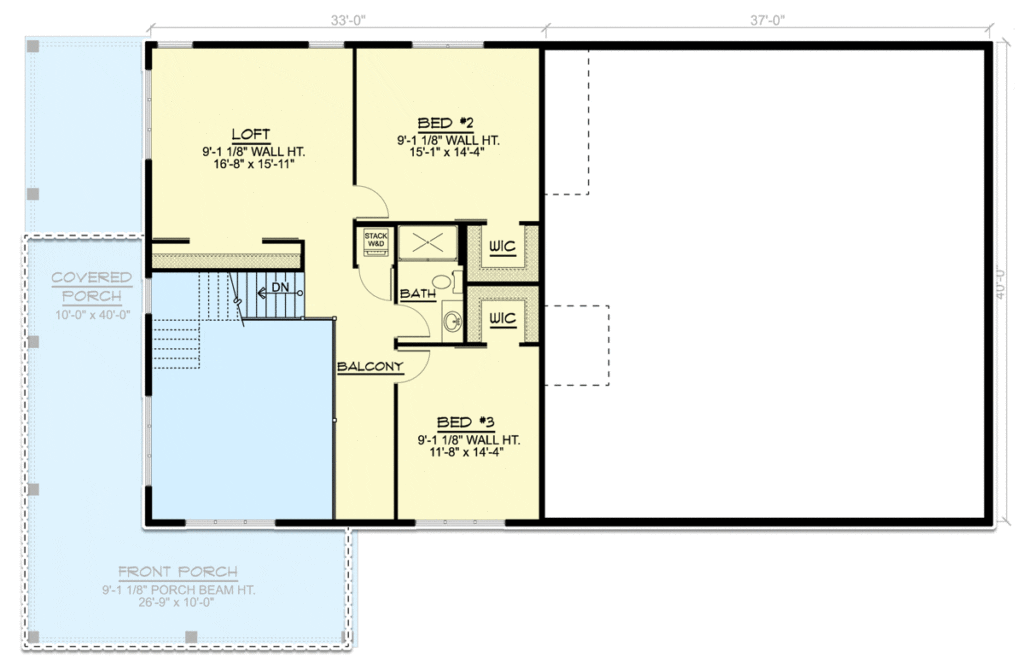 Now, let's mosey on over to the right side of this Barndominium palace, where we find a garage that could easily double as a showroom.
With a whopping 1,480 square feet of space, it's like a "Cars" movie sequel waiting to happen. Plus, it has overhead doors for your RV, so yes, your home is now officially cooler than most people's vacations.
Inside, the living room whispers sweet nothings to the two-story ceiling, with a fireplace cozied up in the corner like it's telling campfire stories.
Open to the eat-in kitchen, this space is perfect for those who love to entertain or simply want to keep an eye on the mac 'n' cheese while watching the game.
The eat-in kitchen is where your culinary dreams take flight. It's spacious, it's open, and it's got enough room to dance around with a turkey tray.
Think of all the pizza nights, the pancake breakfasts, the "I-only-came-for-the-food" get-togethers you'll host here. This kitchen isn't just a part of the house—it's the heart of it.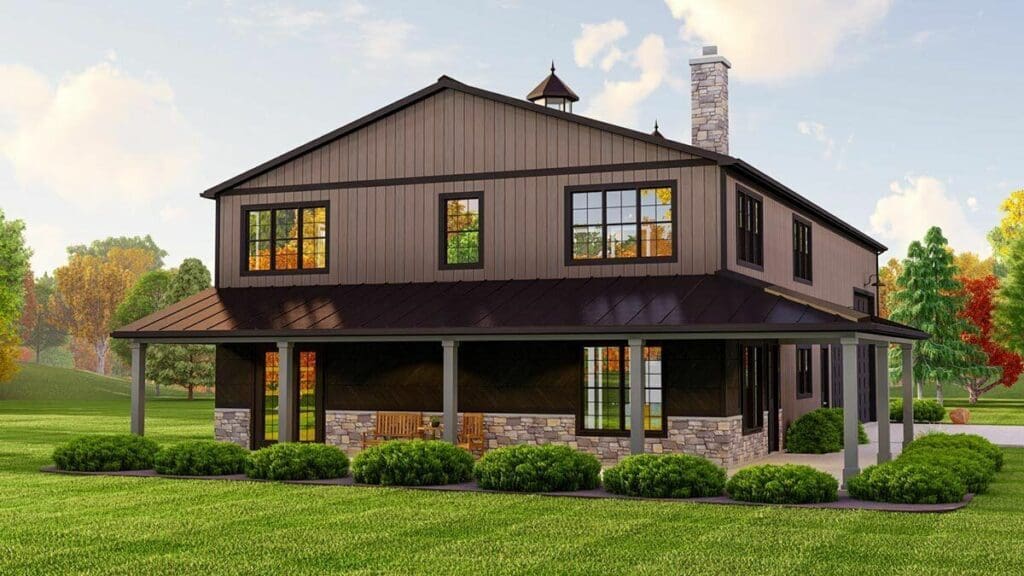 The master bedroom on the main level is more sanctuary than sleeping quarters. It comes complete with a tile shower in the attached bathroom, ensuring you feel like royalty every time you scrub-a-dub-dub.
And with a shortcut to the laundry room, it's clear that whoever designed this was an undercover genius who understood the importance of easy access to clean socks.
As if all this wasn't enough to make you start drafting your moving day playlist, the upstairs is a slice of serenity.
The sizable loft overlooks the living room, providing a bird's eye view of your kingdom. It's a space that could morph into anything—a quiet reading nook, a play area, or my personal favorite, a nap fortress.
Often in house plans, the additional bedrooms feel like afterthoughts. But here, bedrooms 2 and 3 share a full bath and radiate with potential.
They're like blank canvases that whisper, "Turn me into something wonderful." A guest room? A home office? A library with wall-to-wall books and a ladder? Yes, please!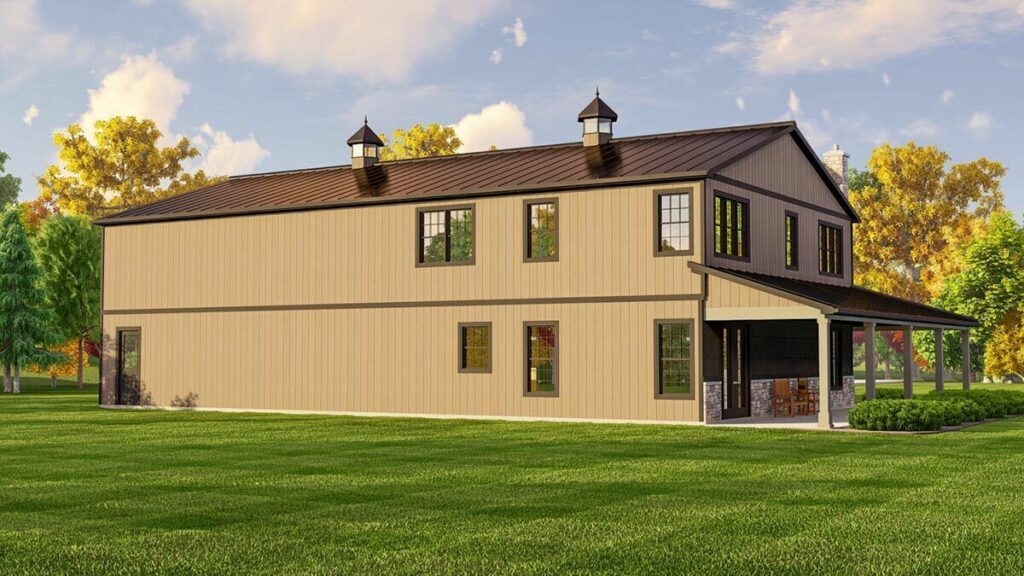 And for the grand exterior, this plan goes all-in with a 24″ vertical board and batten cement board siding. It's not only tough against the elements but also as stylish as a barn in a suit.
The siding matches the ribbed metal roof, creating a cohesive look that's both trendy and timeless—like a classic denim jacket for your home.
As you've walked through this 2,311 square foot Barndominium-style house plan with me, I hope you've seen more than just rooms and measurements.
It's not just about the square footage or the number of baths. It's about the laughter that will echo through the halls, the quiet mornings on the porch, and the life that will fill each nook and cranny.
It's about coming home to a place that feels like it's hugging you back, where every corner is a new memory waiting to happen.
It's more than a house; it's the backdrop to your life's most cherished moments.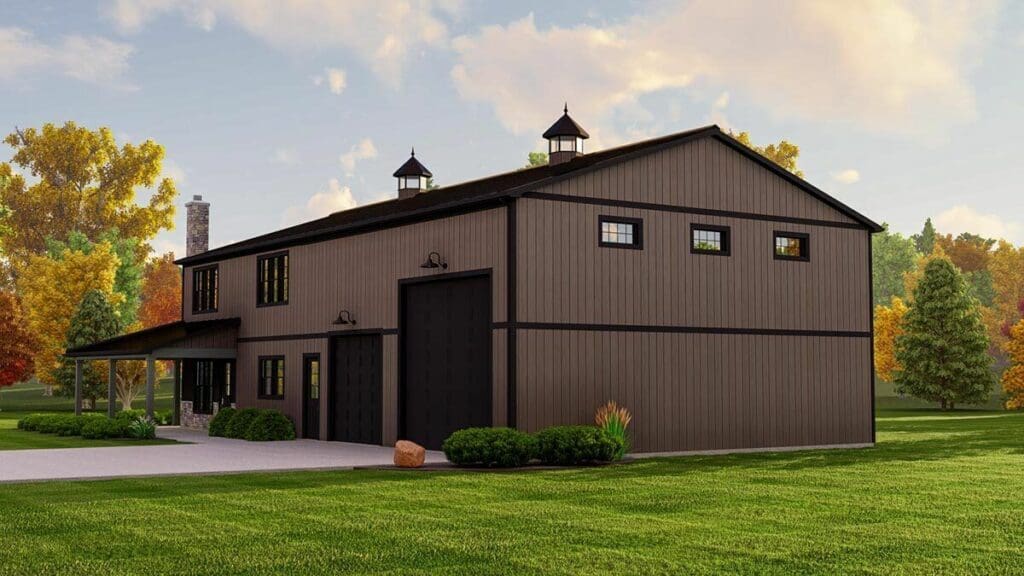 So if you're in the market for a home that's as full of character as it is of space, this Barndominium might just be the one to make your heart skip a beat. It's a place where stories begin, where life unfolds in cozy, sunlit corners, and where every inch is an invitation to live out your country chic dreams.
And trust me, with a home like this, those dreams are bound to come true with a little bit of laughter, a sprinkle of love, and a whole lot of "Welcome home."