Specifications:
3,061 Sq Ft
3 – 6 Beds
3.5 – 5.5 Baths
1 – 2 Stories
3 Cars
Well hello there, future homeowner (or house dreamer, no judgement)!
Are you ready to embark on a magical journey through the land of split-bedroom Craftsman houses?
Fasten your seatbelts (or house slippers) because you're about to be wooed by a home that screams style, comfort, and "Hey, look at that angled garage!".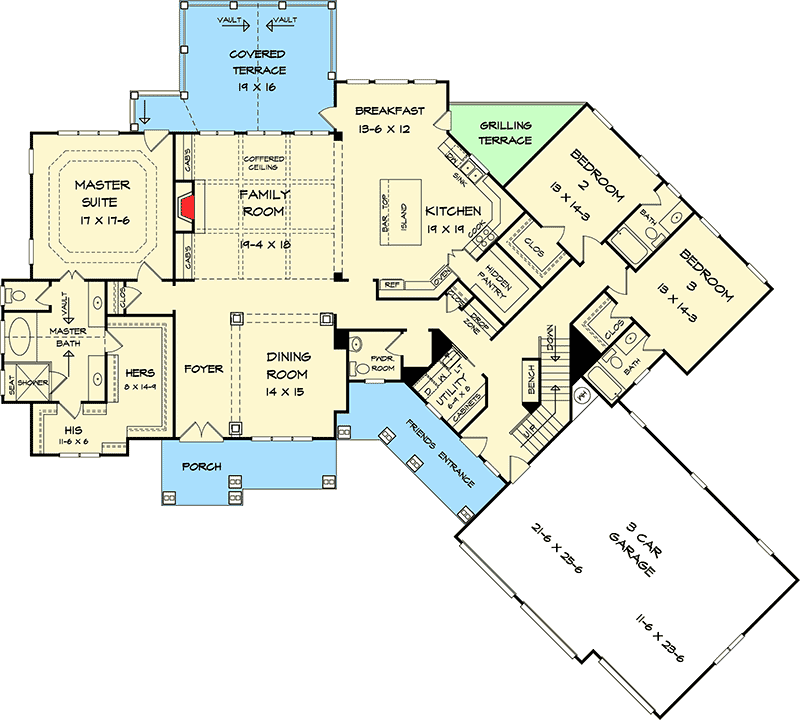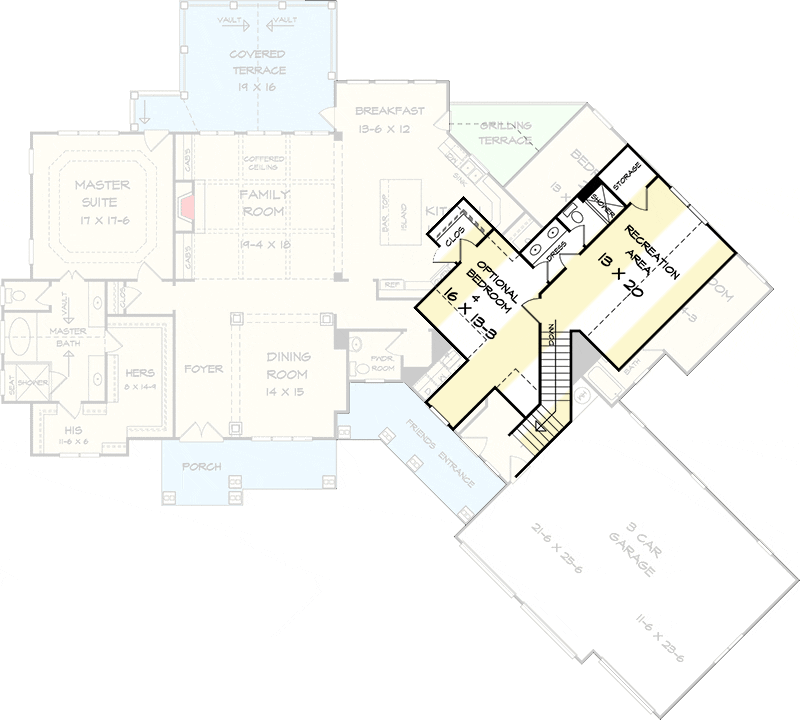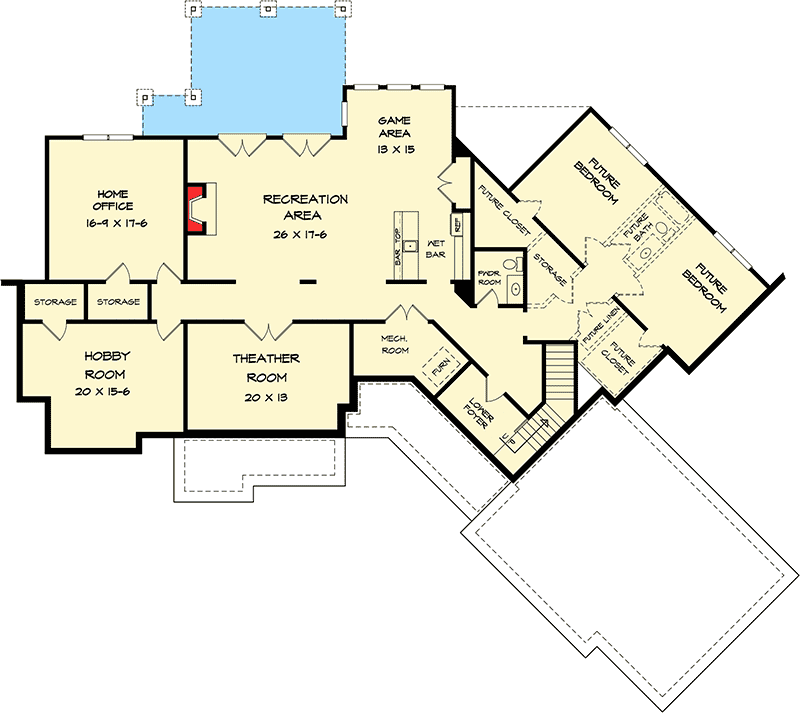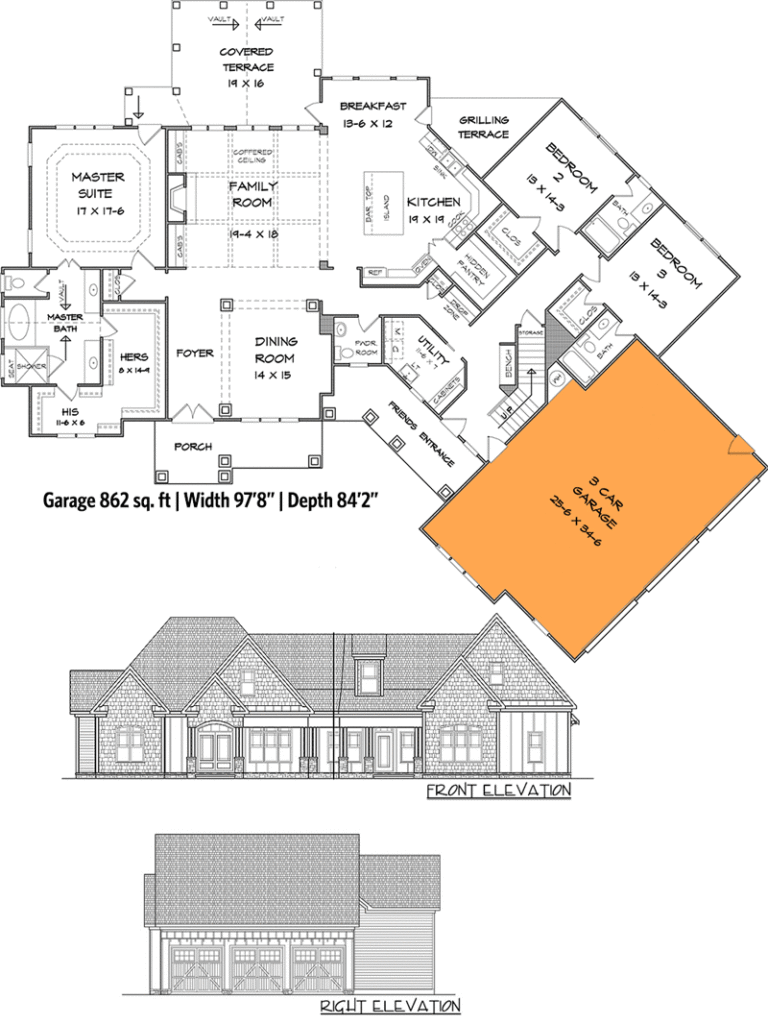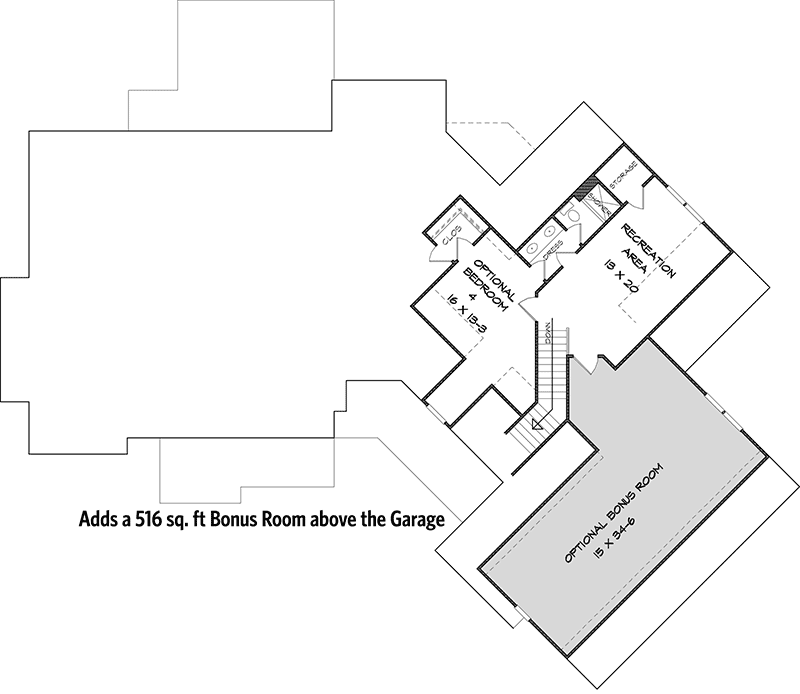 Imagine a blend of shingles and board and batten siding – the kind of eye-catching mix that makes your house stand out, but in that classy, "Oh, this old thing?" sort of way.
The Craftsman design takes center stage, but our star performer here?
An intriguingly angled garage capped with a shed roof that playfully juts out, supported by rustic wood beams. It's the architectural version of that confident person who enters a room slightly sideways. Yep, it's cool without even trying.
Open the door, and voila! A foyer that's doing its very best impression of a runway model. It struts its stuff, offering tantalizing views to the back of the home, all the way across the family room.
And just to the right, check out the dining room doing a coy little dance behind some sleek columns. It's like peeping into the wardrobe and finding Narnia – but instead of Mr. Tumnus, you get an inviting dinner space.
Remember those days when kitchens were hidden away like a 90's secret pop song playlist? Not here! Embrace your inner chef because this kitchen boasts unobstructed views to the fireplace-warmed family room.
Picture it: you, flipping pancakes, while grooving to some tunes, and casting occasional glances at the roaring fire. And because every modern chef needs their secrets, there's a large hidden pantry for all those snacks you don't want to share.
And if you're up for some casual chitchat or a mini party, the island with bar-top seating is just perfect. "Breakfast room views and a vaulted covered terrace?" you ask. Oh yes, this Craftsman pulls out all the stops.
Now, let's talk luxury. Slide into the master bedroom, and it's like stepping into your own private spa resort. With its direct access to the covered terrace, imagine sipping morning coffee to the gentle tunes of nature.
The bathroom is a stunner, boasting dual vanities (because no one likes toothpaste wars), and his & her walk-in closets. The pièce de résistance? A dramatic double tray ceiling that whispers, "This, dear dweller, is your sanctuary."
Saunter across the house, and two more bedrooms beckon. These aren't just any bedrooms – they're your peace havens, each complete with their own bath.
Toss in the main laundry (because who wants to schlep clothes upstairs?) and a built-in bench off the family entrance for those "kick-off-the-shoes-and-collapse" moments, and you've got perfection.
But wait, there's more! (I promise, I'm not selling steak knives). If you have dreams of a rec room – a place for games, movies, or that rock band you were always meant to start – add a sweet 392 square feet upstairs. Need another bedroom for guests or a hideout when the in-laws visit? Bam, an additional 277 square feet!
And if you're the sort who thinks, "More is always better", then boy, does this Craftsman have a gift for you! Opt for the basement and unveil not one, but TWO more bedrooms, and a whopping 2,950 square feet of potential. Home gym? Dance studio? Underground lair? The choice is yours!
So, here's the deal: With its unique blend of traditional Craftsman charm and modern amenities, this split bedroom beauty with its angled garage is more than just a house.
It's a statement. It's a dream. Heck, it's practically a Netflix series waiting to happen. Your move, future homeowner.
Plan 36055DK