Specifications:
2,760 Sq Ft
2 Beds
2 Baths
1 Stories
2 Cars
Welcome to your next dream home, the pièce de résistance of Craftsman Ranch plans.
This gem is a sprawling 2,760 square feet of pure architectural perfection.
You'll fall head over heels for this two-bedroom, two-bathroom beauty with a stunning open floor plan.
This is not just a house, but an experience, an opulent oasis, a place to call 'Home, Sweet Home.'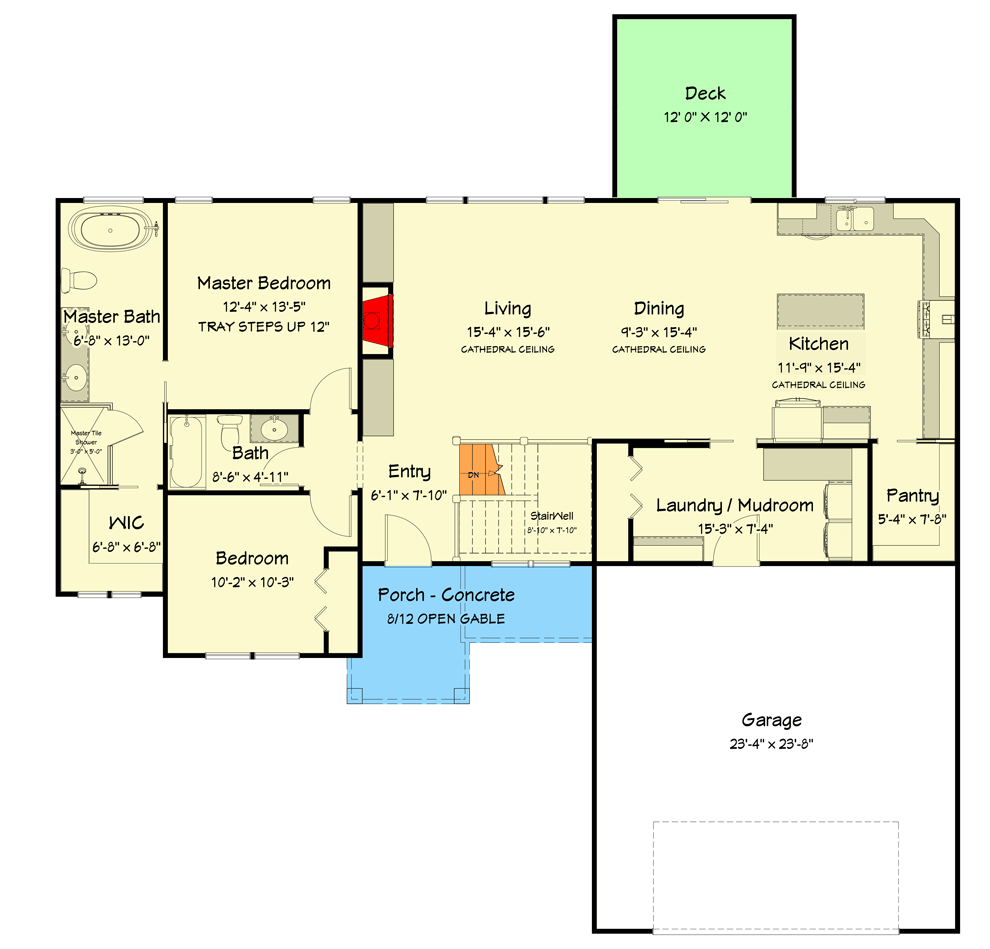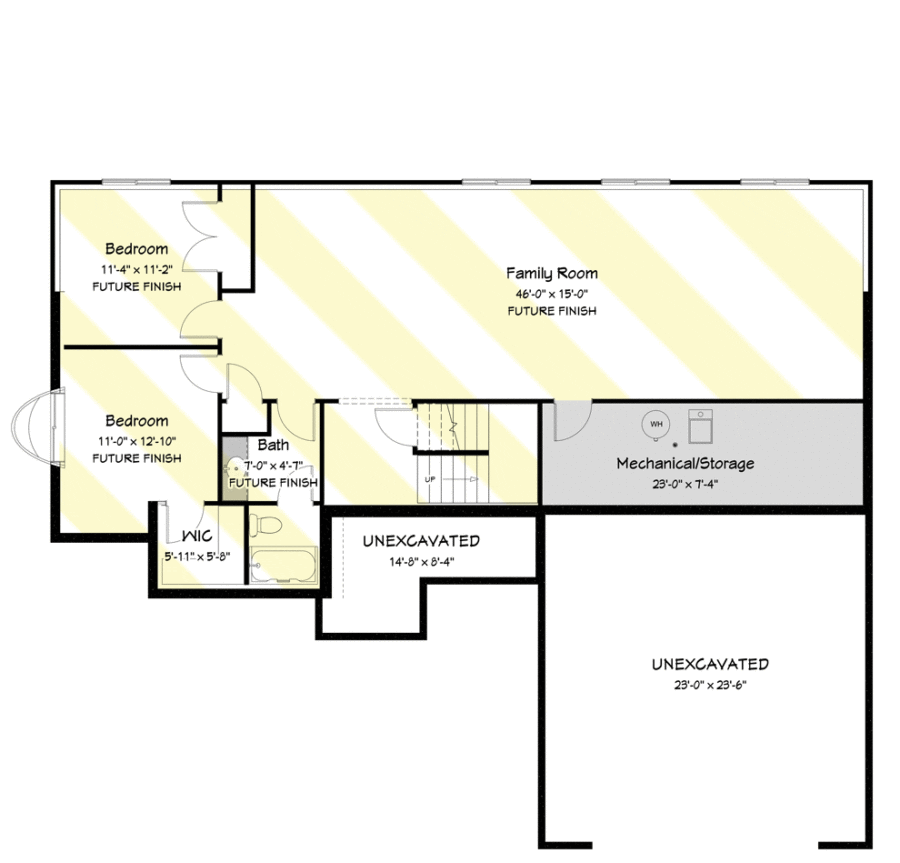 Imagine pulling into your spacious two-car garage after a long day. You step out onto the gleaming epoxy floor and into your combined laundry and mudroom.
It's a thing of practical beauty, with its commodious coat closet and an ingenious layout designed to keep muddy footprints and scattered outerwear at bay. The floor practically whispers, "Go ahead, kick off your shoes. You're home."
Stepping into the main living area, your eyes are drawn to the robust timber-framed gables giving a nod to the time-honored Craftsman style. It's an architecture enthusiast's dream come true.
The seamless flow of the living room, dining area, and kitchen offers a sense of warmth and welcoming openness. It's the perfect place for those Sunday family brunches or late-night Netflix binge-sessions with your favorite people.
Your heart flutters as you gaze at the fireplace, a comforting beacon that anchors the living room. It's flanked by built-ins, where your cherished photos, books, and travel knick-knacks would feel right at home.
Imagine curling up here with a hot cocoa in hand and your favorite novel. It's the epitome of hygge, that cozy contentment that the Danish folks are always talking about.
Let's stroll into the kitchen, the beating heart of the home. This is where culinary magic happens. It's got a sleek prep island – a stage for your inner Gordon Ramsay to perform. You'll find ample storage in the walk-in pantry, revealed by a convenient pocket door.
It's large enough to hoard all your apocalypse rations or just those Costco-sized bags of chips and breakfast cereals.
Our journey continues down the hallway lined with two bedrooms, including the master suite. The walk-in closet is a veritable room of its own, perfect for your extensive shoe collection, and of course, your clothes.
The master bathroom is no less than a mini-spa, complete with a five-fixture setup, ideal for those calming bubble baths or energizing morning showers.
And just when you thought it couldn't get any better, there's an optional lower level. If you choose to finish it, you'll gain an additional 1,251 sq ft of living space. It's your blank canvas – perfect for a big family room, a home gym, a cinema room, or two more bedrooms for your growing family.
A compartmentalized bathroom adds to the convenience, ensuring your teenager's marathon beauty routines won't monopolize the family bathroom.
All in all, this exclusive Craftsman Ranch plan isn't just about architectural beauty. It's about life and how you live it. It's about that overwhelming feeling of love and contentment as you look around and think, "This is it. This is my forever home."
Because at the end of the day, home isn't just a place – it's a feeling. And in this Craftsman Ranch beauty, you're bound to feel pretty darn good.
There's just one question left: when can we help you move in?
Plan 149015AND