Specifications:
3,325 Sq Ft
4 – 6 Beds
4 – 5 Baths
2 Stories
3 Cars
Ah, the allure of a house that whispers elegance and screams sophistication from every crafted corner! The Four Gabled Craftsman Stunner isn't just a house; it's a 3,325 sq ft of meticulously designed lifestyle.
This magnetic structure doesn't just offer shelter; it weaves an enchanting tale through its spaciously elusive 4-6 bedrooms, 4-5 baths, and sundry alluring nooks and crannies, all spread lavishly across two stories.
Buckle up, as we jaunt through a hearty expedition of this dreamy dwelling!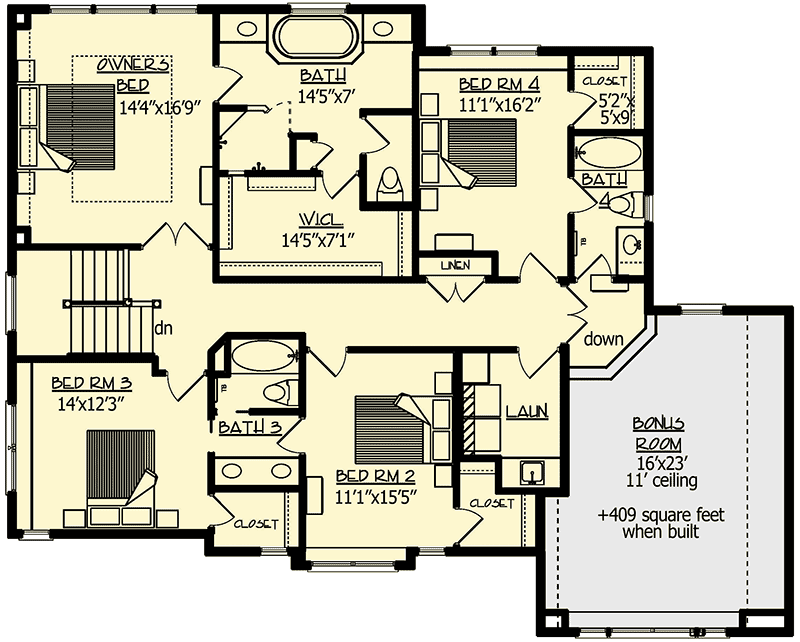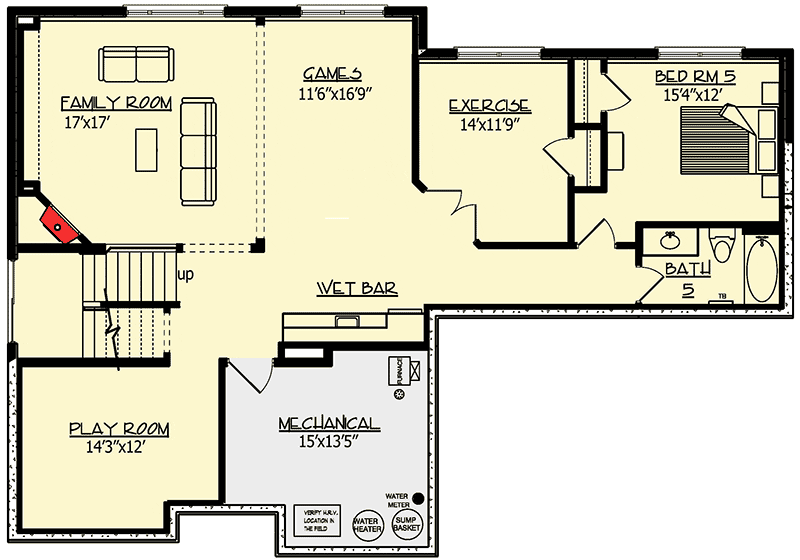 Imagine this: The door creaks open, and an elegant tray ceiling greets you, almost tipping its imaginary hat in a warm welcome.
As you saunter in, bewitched by the craftsmanship, you can't help but feel a royal aura enveloping you. To your left, a quiet study peers at you, whispering tales of late-night reads and day-long toils amid tranquility.
On the opposite, a formal dining room winks, promising nights of vivacious laughter, clinking glasses, and a cascade of shared stories.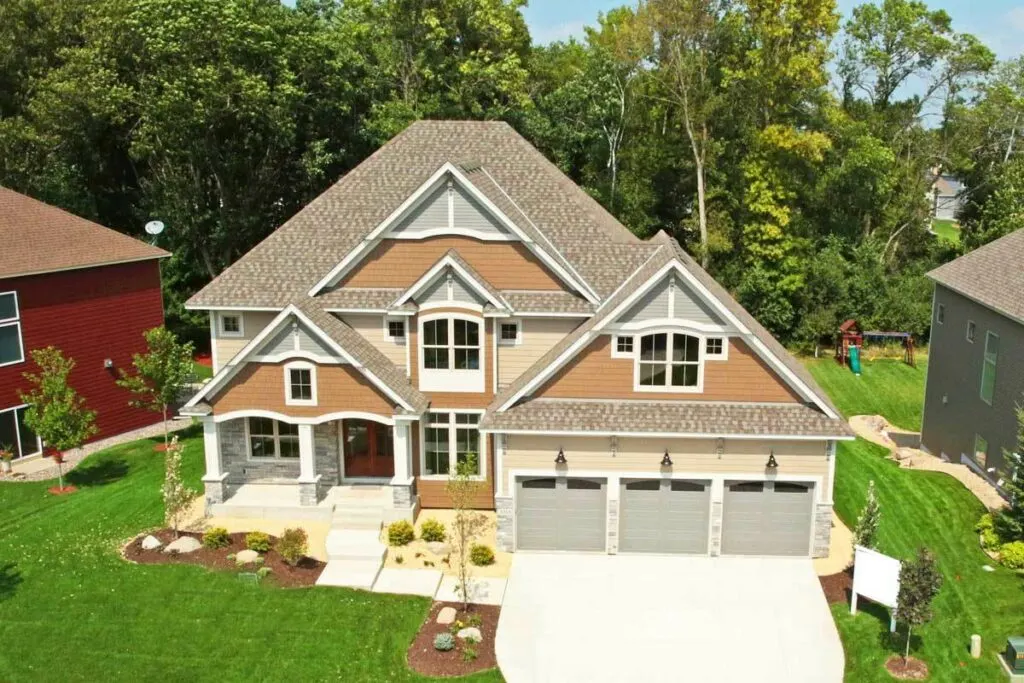 Venturing further, the heart of the home unfolds in a lush spectacle. With an angled kitchen strategically positioned, it's not just a cooking haven, but a culinary stage that overlooks the great room and dinette, making sure the chef (that could be you!) is always part of the joyful banter and shared glances.
Oh, and fear not if an extra guest decides to turn in; a flex room lurks subtly to the side, ever-ready to morph into an extra bedroom!
A gentle ascent to the second floor reveals the luxurious master suite, an epitome of serenity and private opulence.
The remaining bedrooms echo a similar charm, offering a tranquil retreat after a day's hustle.
Let's not forget the conveniently placed second-floor laundry, because who doesn't love a home that mingles comfort with practicality, ensuring your regal robes never have to descend a flight for a wash!
Surprise! Two steps down, and the bonus room envelops you with its soaring 11′ high ceilings, crafting a space that invites light, air, and maybe, just maybe, a dash of ego boost knowing this is all yours.
Can you feel the subtle caress of the gentle breeze as you luxuriate in your sprawling space, contemplating whether this could become a chic home theatre, an expansive library, or perhaps, a personal gym?
As if the above wasn't sumptuous enough, the plans coyly offer an optional finished lower level. Imagine expanding your domain to include yet another bed and bath, a lively game room, a recreational room, and ah, a bar!
Whether you envision a buzzing social hive or a tranquil retreat, the space fluidly morphs to realize your whims.
Navigating through this Craftsman stunner, one cannot help but be captivated by the amalgamation of classic design and modern luxury.
Every inch narrates a story of thoughtful planning, ensuring each space not just serves a purpose, but also conjures a unique ambiance.
The wooden trim that graces the gables doesn't just accentuate its beauty; it stands as a testament to a timeless aesthetic, effortlessly bridging yesteryear elegance with contemporary chic.
With an abode that melds functional spaces with enchanting aesthetics, every day unfurls a new chapter, where moments are not just lived but are also crafted into delightful memories.
Picture this: lively conversations against the backdrop of the great room, an impromptu sleepover in the flex room, or perhaps, a serene moment of solitude amidst the opulent master suite.
With its splendid gables to the elegantly assertive tray ceiling, and rooms that weave practicality with lavishness, this Craftsman home is more than just walls and beams; it's a canvas where your life gracefully paints its journey.
It doesn't just stand there; it lives, breathes, and evolves with you, framing each day with a gentle embrace of luxury and comfort.
The Four Gabled Craftsman Stunner is not merely a house.
It's a delightful confluence of architectural brilliance and your life's charming tapestry, inviting you to not just inhabit, but to live, celebrate, and etch your narrative amid its enchanting confines.
And as you traverse through its inviting expanses, perhaps with a flute of champagne in hand, you realize: this isn't just a house.
It's a beautiful, lived-in story, where every nook is a paragraph, every beam a sentence, and every echoing laughter, a beautifully inscribed word. Cheers to a home that doesn't just shelter but enthralls, every single day.
Plan 73332HS