Specifications:
2,744 Sq Ft
2 – 4 Beds
2.5 – 4.5 Baths
1 Stories
3 Cars
Picture this: nestled amongst the mountains, a house that doesn't just sit there – it belongs.
If homes had personalities, this one would be the perfect blend of rugged cowboy and sophisticated artist.
With 2,744 sq ft to wander around in, I wouldn't blame you if you occasionally got lost in its wonders.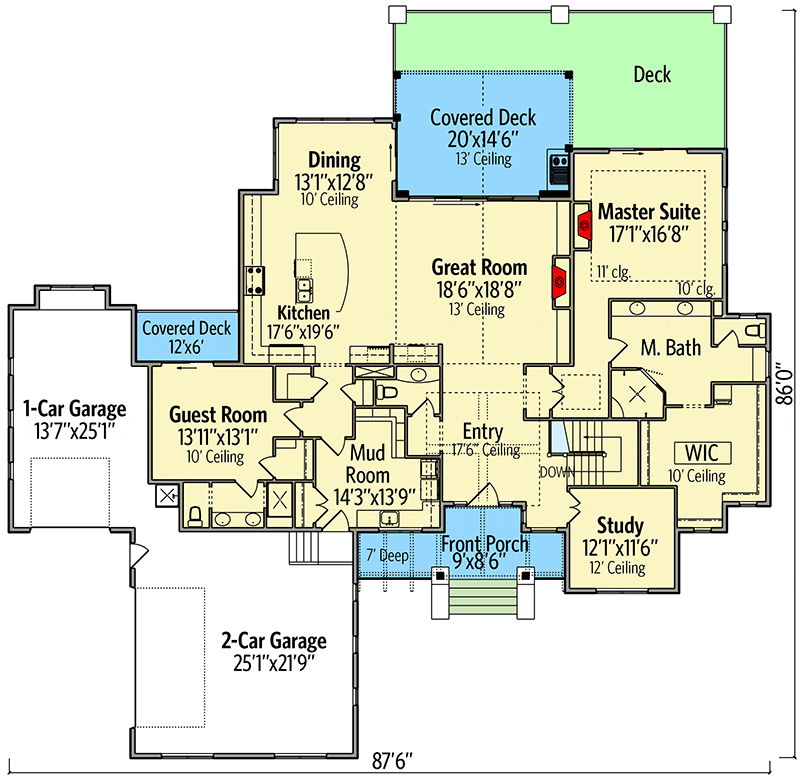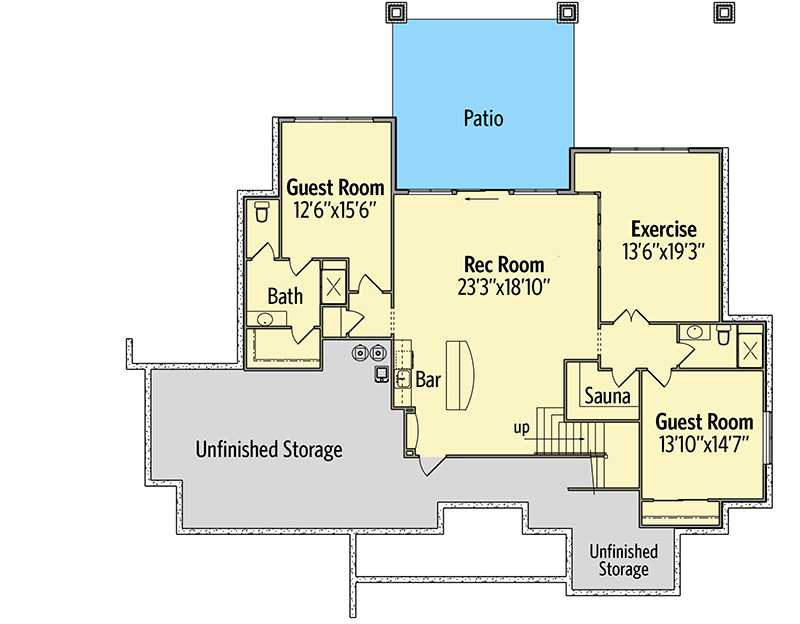 We've all seen those houses that look out of place in their surroundings. Well, not this one. The varying heights of its gabled rooflines are a beautiful echo of the surrounding mountainous terrain.
It's almost poetic, how the home integrates with the landscape. And while the outside sings the song of nature, the inside is a well-choreographed dance of elegance and function.
As soon as you step onto the inviting front porch, you'll feel a tug at your heartstrings, suggesting that perhaps this could be the one.
Upon entering, you're greeted by a foyer that's flanked by a powder bath (because, convenience) and a study (for those sudden bursts of inspiration).
But that's not all! Your jaw will drop as you glance up at the vaulted ceiling of the great room, stretching its grandeur to the back porch. This isn't just a house, it's a masterpiece.
Now, let's talk about the heart of any home – the kitchen. This isn't your run-of-the-mill kitchen where you whip up instant noodles.
Oh no. This spacious haven is where your culinary dreams come alive. Ample workspace ensures you can juggle a Thanksgiving feast, or just an ambitious Tuesday night dinner.
And guess what? After cooking up a storm, you can offload all that mess into the nearby mud/laundry room. Genius, right?
Forget 5-star hotels. This master suite is where luxury resides.
Imagine waking up and drifting off to sleep to the crackling sounds of your very own fireplace.
And on those mornings when you're feeling particularly royal, you can step onto the back deck without having to mingle with the "common folk" in the other rooms. Pure, unadulterated bliss.
Okay, hold onto your socks because they're about to be knocked off. The optional basement adds an additional 1,869 sq ft of sheer awesomeness.
We're talking a wet bar in a central recreation room (I mean, who doesn't want that?), an exercise room (because health is wealth), a sauna (to steam off life's stresses), and TWO guest suites.
Hosting Christmas this year? Bring it on.
If homes could be soulmates, this lovely Mountain Craftsman plan might just be yours. It's the harmonious blend of Mother Nature and human ingenuity, offering comfort, space, and a touch of luxury at every corner.
Whether you're a family of 2 or 4, require 2.5 or 4.5 baths, or have a thing for 3 cars (no judgments here), this house can cater to your whims.
Now, the only question is: when can you move in?
Plan 95085RW