Specifications:
3,717 Sq Ft
4-5 Beds
3.5 – 4.5 Baths
2 Stories
4 Cars
You know what's better than four walls and a roof?
A fancy four walls and a roof. Presenting the New American House Plan: not just a house, but a lifestyle! If you've ever dreamed of having a home that makes your friends go "whoa", this is your golden ticket.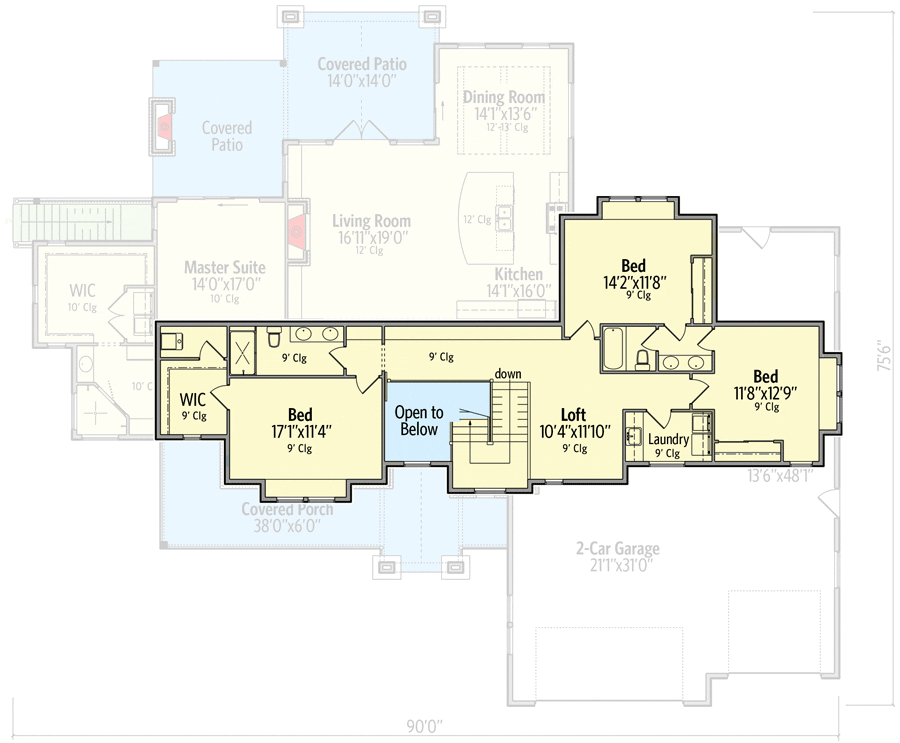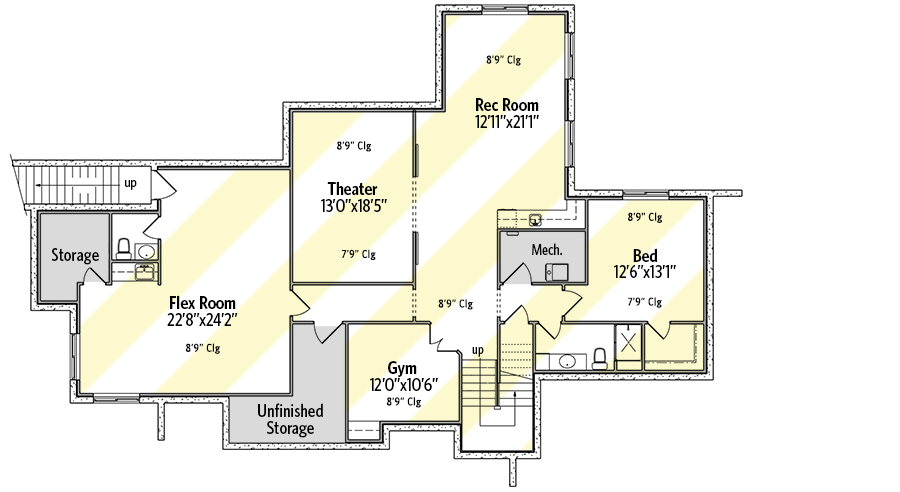 Ever had one of those days when you think, "I need more space!"? Well, with a whopping 3,717 Sq Ft spread over two stories, you're not just getting a house.
You're getting a minor kingdom! Need a bedroom? We got 4! Need more? Well, just add in that optional lower level and BAM, you have a 5-bedroom mansion on your hands.
Imagine hosting a dinner and not screaming across the house to ask if the oven should be turned off. With an open-concept living space, the kitchen, living room, and dining all flow together.
You're in the middle of everything! And that kitchen… Oh boy.
Featuring a massive island that's just begging to be piled high with pastries, it's the heart of the home.
Plus, with an office nook, craft room, and walk-in pantry within arm's reach, multitasking has never looked so easy. Or stylish!
Nestled at the front, the den is your cozy sanctuary. With a fireplace to keep you warm, this space is perfect for those days when you just want to sip hot cocoa and watch the world go by.
Overlook the front porch, wave at the neighbors, and let them be jealous of your fortress of solitude.
Who needs a spa when you have the deluxe master suite? Located on the main level, it opens right onto the rear covered patio (morning coffee al fresco, anyone?).
And get this: the ensuite has an oversized shower AND a washer/dryer in the walk-in closet. That's right! No more hauling laundry around. It's like the house equivalent of having your cake and eating it too.
Saunter up the stairs, and a loft greets you, perfect for that reading nook or gaming space you always dreamed of. Three bedrooms encircle this area, and two of them share a Jack-and-Jill bath.
For those unfamiliar with the term, it's a shared bathroom between two bedrooms, not a nursery rhyme setup.
And just when you thought laundry was a breeze, there's a second laundry room with a utility sink. Maybe laundry will become your new favorite chore! (Yeah, I laughed at that one too.)
If you're feeling extra indulgent, finish up the lower level.
Here's what you get: a home theater (movie nights just got an upgrade!), a gym (for those post-movie workout sessions), a recreation room, a flex room (let your imagination run wild), and that swanky 5th bedroom.
It's an additional 1,981 sq ft of "heck yes!"
This isn't just a house; it's a dream home, a wonderland, a slice of the New American dream pie. Four garage bays mean room for every imaginable hobby (or just more space to hoard).
So, if you're in the market for a home that screams "I've arrived!" – well, you just might be looking at it.
Plan 95110RW