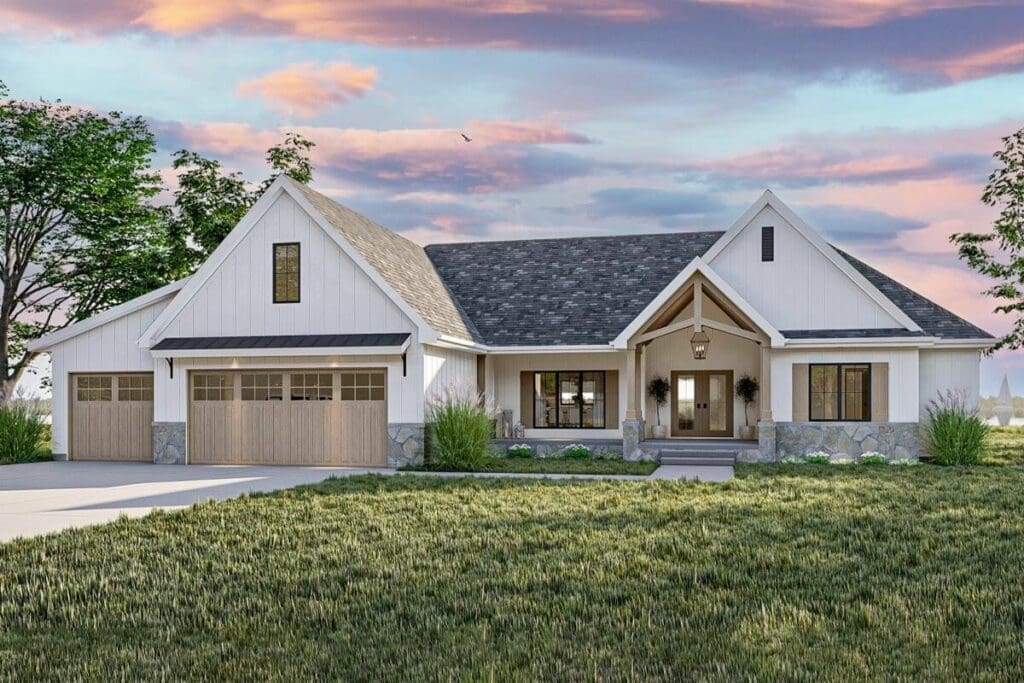 Specifications:
2,412 Sq Ft
3 Beds
2.5 – 3.5 Baths
1 Stories
3 Cars
Welcome to your dream abode, where modern chic meets country comfort!
Picture this: a 3-bed modern farmhouse with everything from a cozy home office to a sprawling rear porch. Intrigued? Let's swing the barn door open and take a closer peek!
Picture yourself driving down a serene, tree-lined country road. As you make the final turn, your breath catches at the sight of your stunning modern farmhouse, a perfect blend of contemporary design and rustic charm.
Stay Tuned: Detailed Plan Video Awaits at the End of This Content!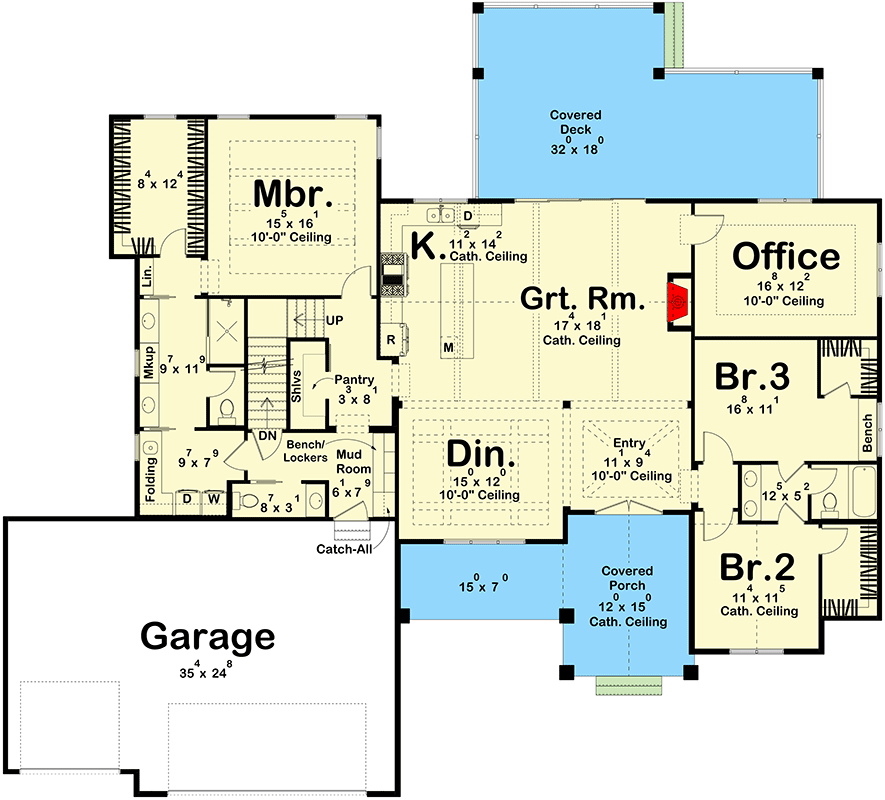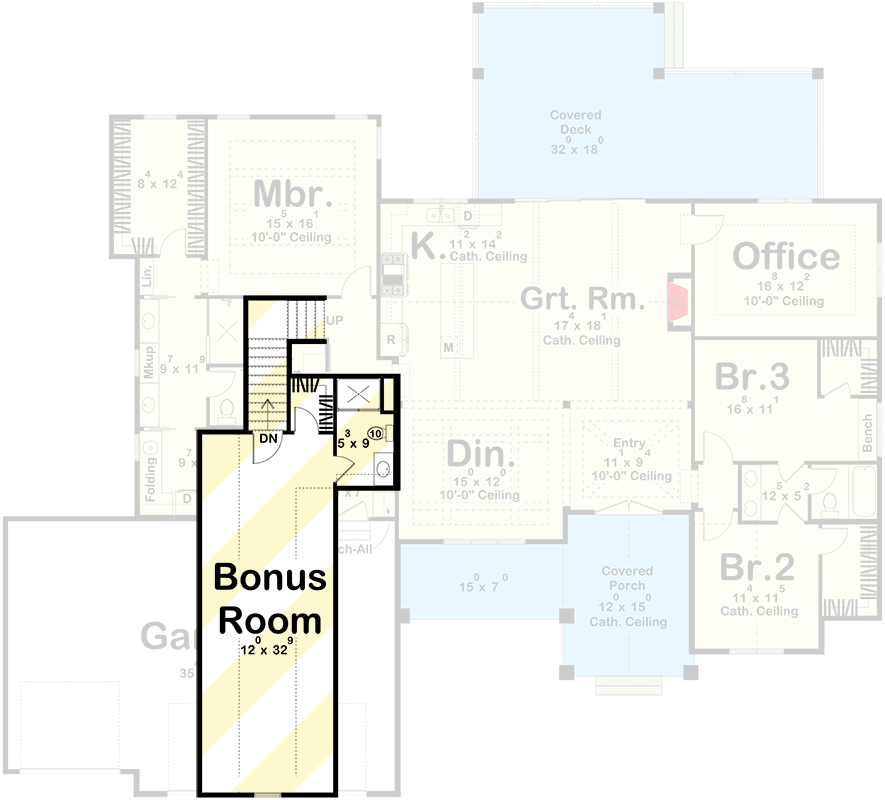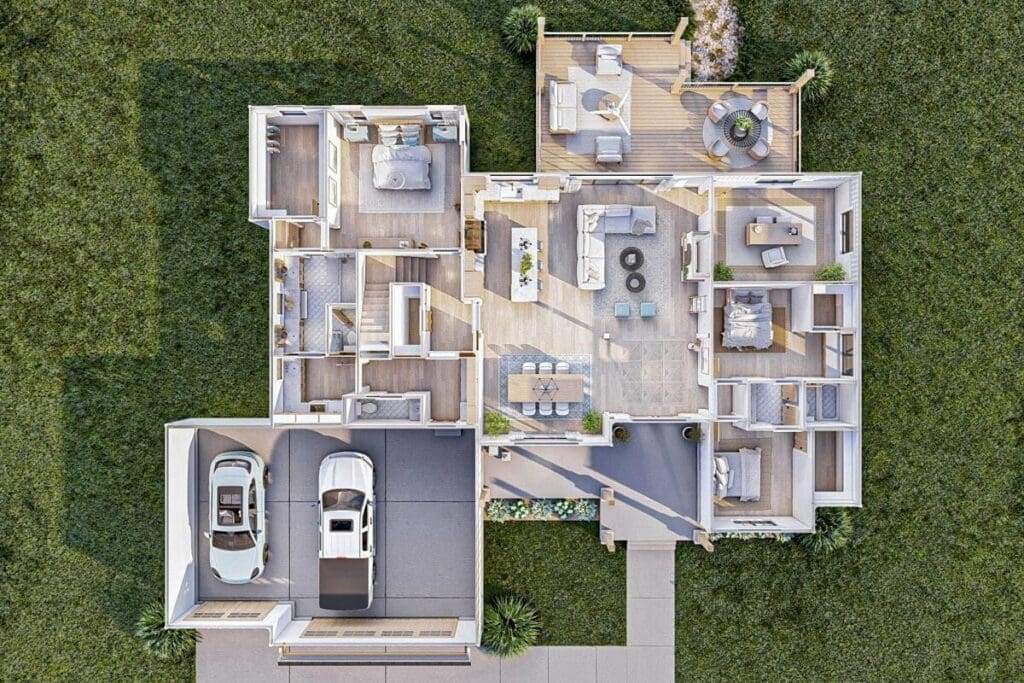 You pull into a spacious 3-car garage – no more playing musical chairs with the family cars!
As you step into the foyer, you're greeted by the warmth of exposed beams above, whispering tales of a craftsmanship that harkens back to a simpler time.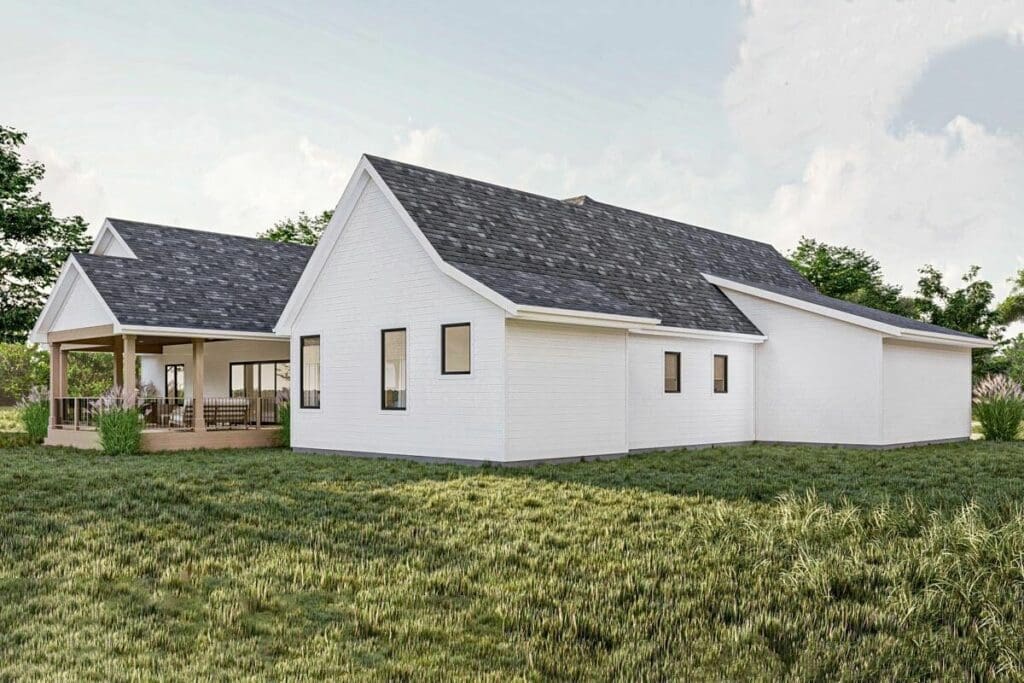 But don't be fooled; while the aesthetics might be delightfully rustic, the amenities are anything but outdated.
The heart of the home is, without a doubt, the kitchen. And oh, what a kitchen it is! Sleek, modern, and ready to handle everything from a frantic breakfast rush to a five-course family dinner.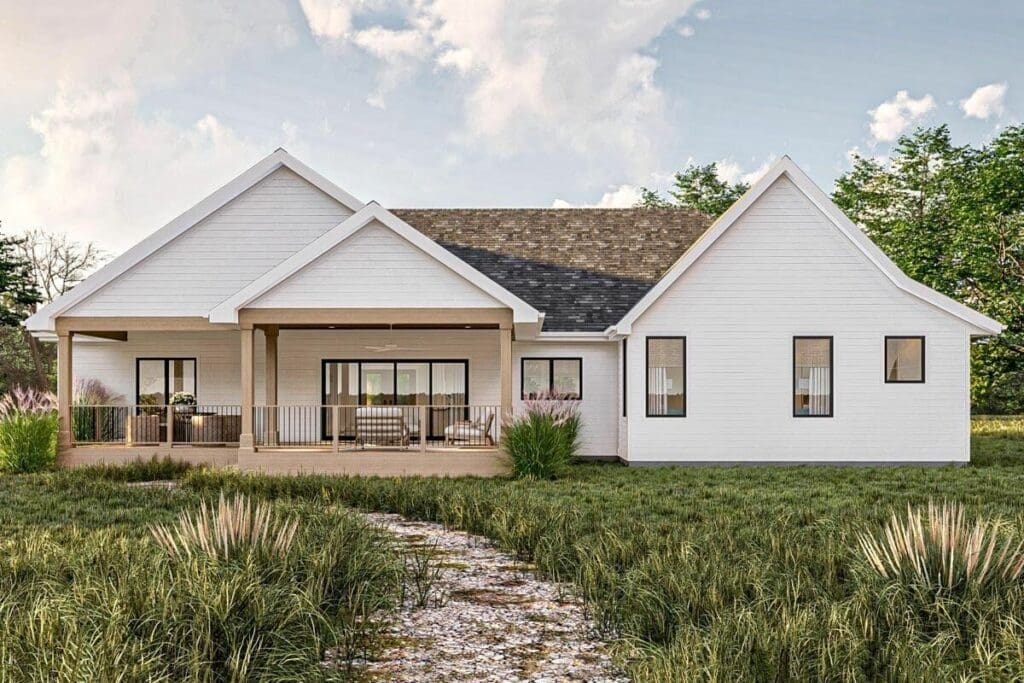 Those high-end appliances aren't just for show, my friends.
Plus, the center island is the unsung hero here, perfect for meal preps, impromptu wine tastings, or late-night heart-to-hearts.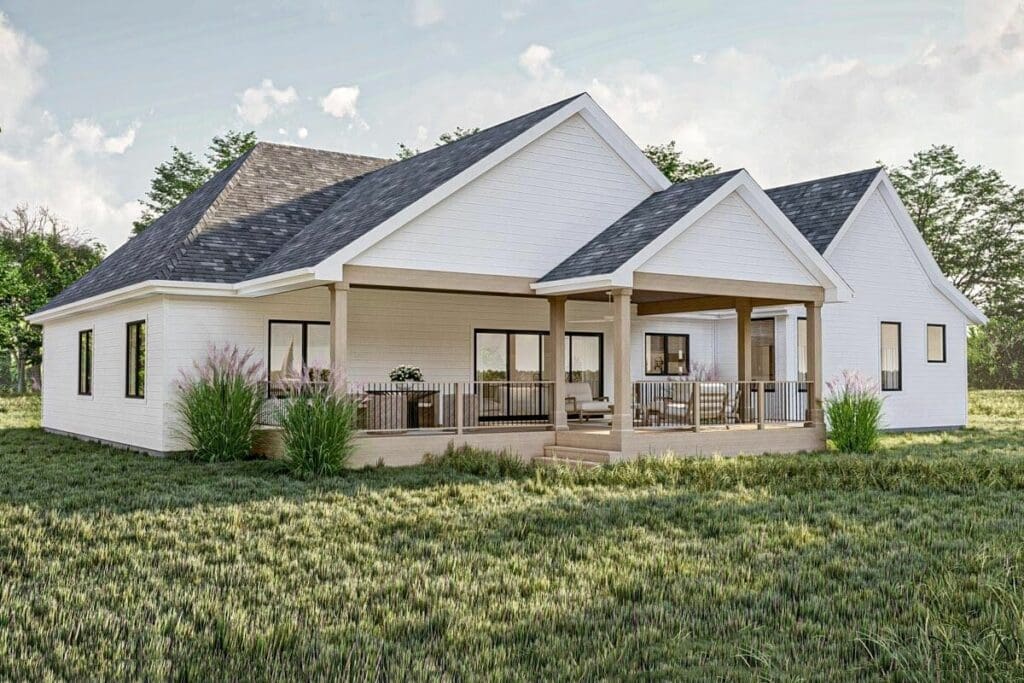 Wandering through the open-concept living space, you'll appreciate how the design encourages togetherness and warm, fuzzy feelings of home.
Whether you're hosting a sophisticated soirée or a laid-back movie night, this is the spot where memories are made.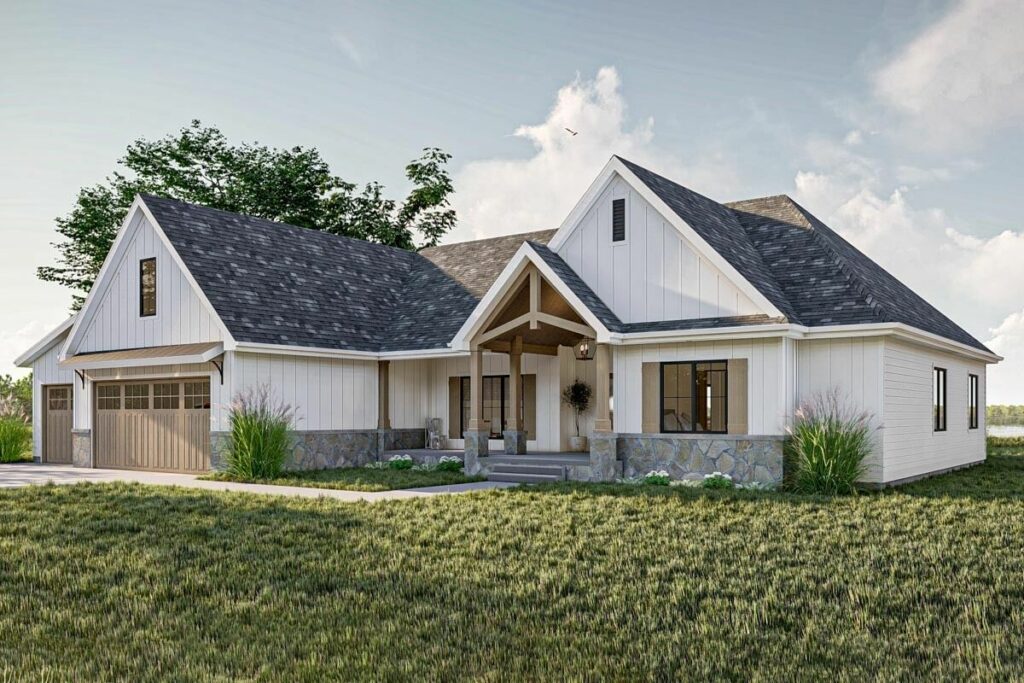 Now, let's talk sleeping arrangements. The kids' rooms? Cozy, comfy, and they share a jack-and-jill bathroom, ensuring sibling truces are maintained during the morning rush.
Your master suite, however, is where the real magic happens. It's more than a bedroom; it's a sanctuary. Spacious doesn't even begin to cover it, and the en-suite bathroom might as well be a spa.
Oh, and the walk-in closet? Let's just say you might need a map to navigate it!
But the joy of this house isn't confined within its four walls.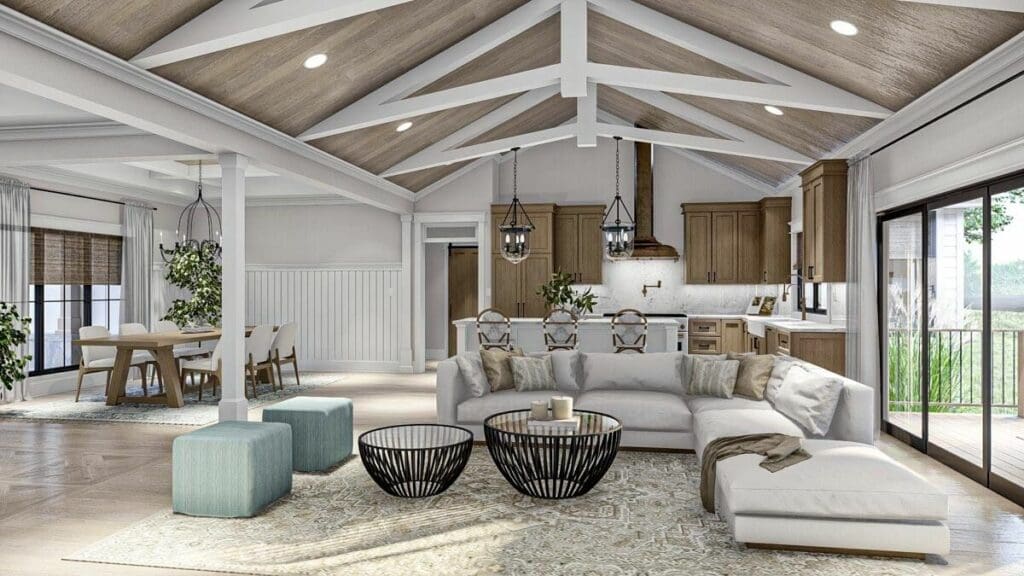 Step out onto the large rear porch, and you're met with a space that insists you sit down, relax, and take in the sunset or the stars.
Sunday BBQs, morning coffees, late-night chats — this is the stage where they all play out.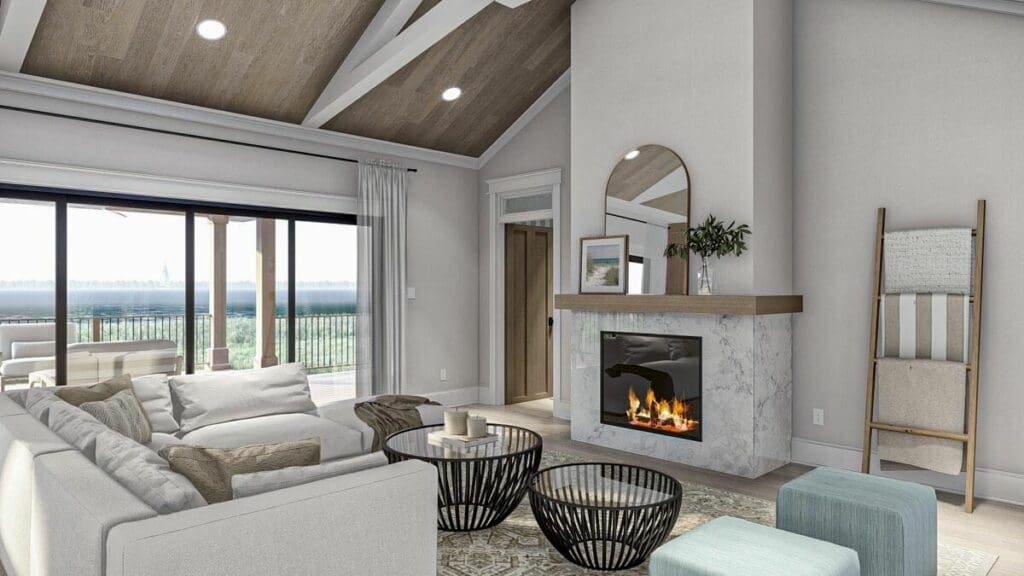 Need to bring work home or perhaps pen the next great American novel? The dedicated office space is your haven.
It's set just far enough away from the household hustle to promise peace but close enough that you're never too far from the action.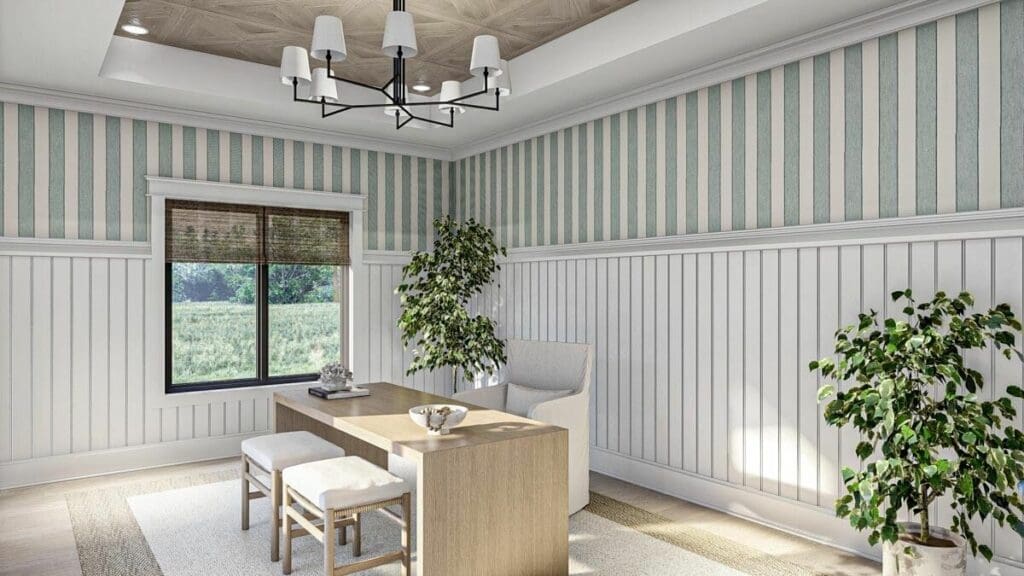 But wait, there's more! Got dreams of a man-cave, a she-shed, a teen den, or a guest suite? That optional second-level bonus space gives you 500 square feet to play with.
Game room, yoga studio, library… or perhaps the world's most epic pillow fort? The choice is yours!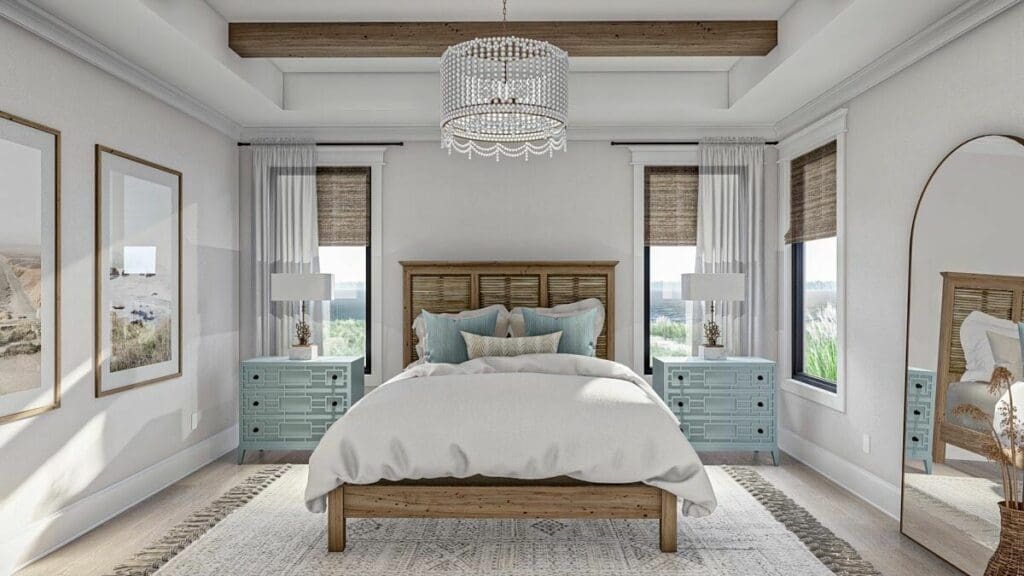 And we can't forget curb appeal. The exterior marries modern lines with farmhouse flair, all wrapped up with a welcoming front porch.
It's the kind of home that prompts passersby to slow down for a second look, wondering about the lucky folks who live there.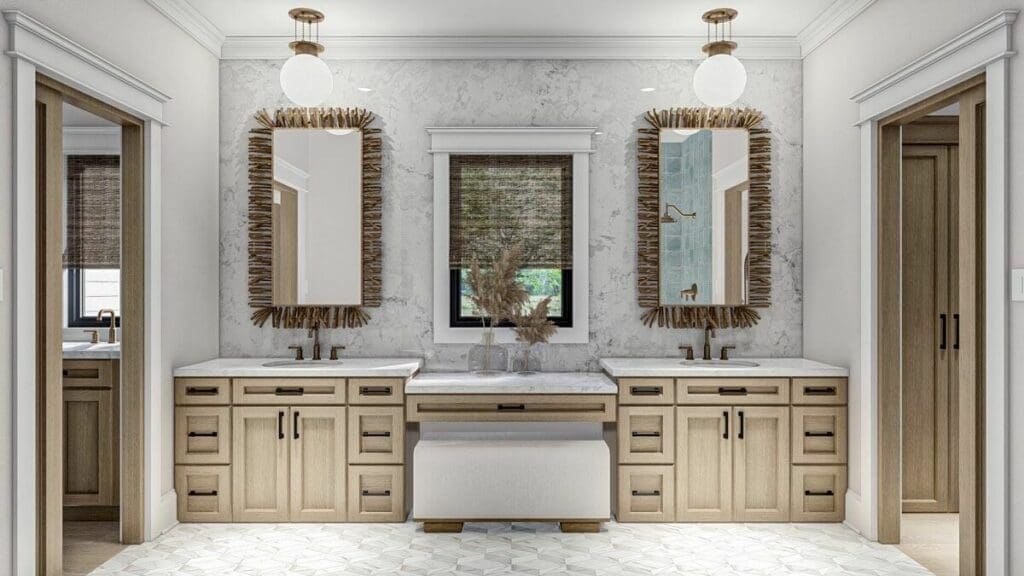 This 3-bed modern farmhouse isn't just a collection of features; it's a lifestyle. It's the answer to daydreams and the promise of a life well-lived.
Whether you're starting a family, blending a family, or enjoying the fruits of your labor post-nest, this is the place where life's little moments bloom into lifelong memories.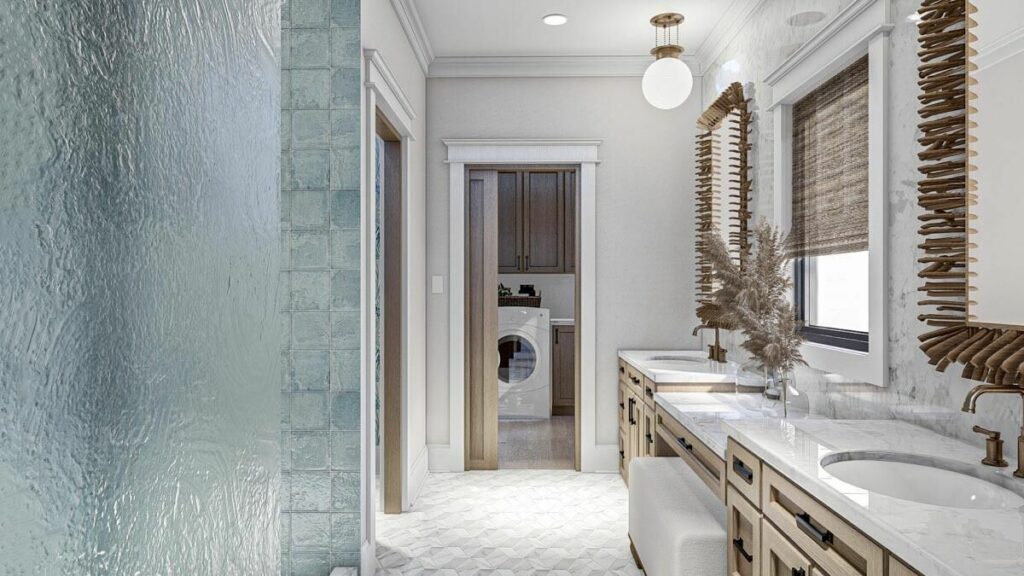 So, are you ready to make this dream a reality? Ready to trade the hustle and bustle for starlit nights on the back porch and a home that's as warm and welcoming as a hug from grandma?
In this modern farmhouse, you're not just buying a house; you're cultivating a lifestyle, planting roots, and nurturing a place where your family can grow and thrive. It's not just a pin on a real estate app; it's the start of your new life. Welcome home!
Plan 623252DJ