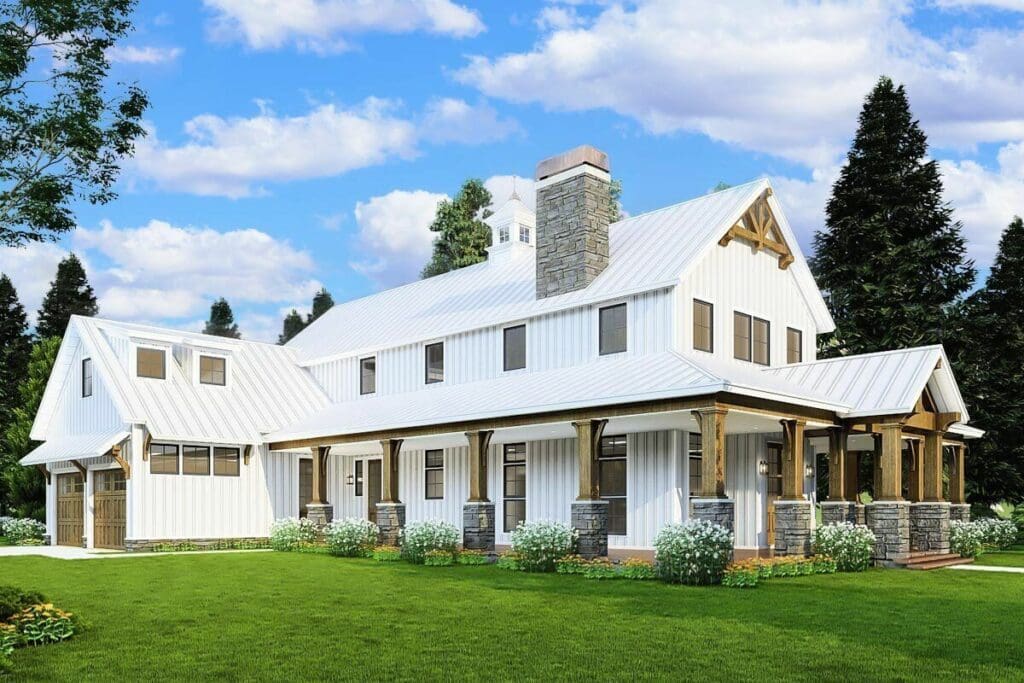 Specifications:
3,014 Sq Ft
3 Beds
3.5+ Baths
2 Stories
2 Cars
Ah, the rustic home plan – it's like the cozy flannel shirt of house designs, isn't it? Warm, inviting, and never out of style.
Let's take a whimsical walk through this charming abode that's more than just a house; it's a dream wrapped in wood and stone.
First off, let's talk size because, in the world of homes, size does matter. This beauty sprawls over 3,014 square feet. That's like having your own personal indoor kingdom, minus the moat and the drawbridge, of course.
It's a two-story wonder with three bedrooms, more than 3.5 bathrooms (because who's counting after three?), and a garage spacious enough for two of your steel steeds.
Stay Tuned: Detailed Plan Video Awaits at the End of This Content!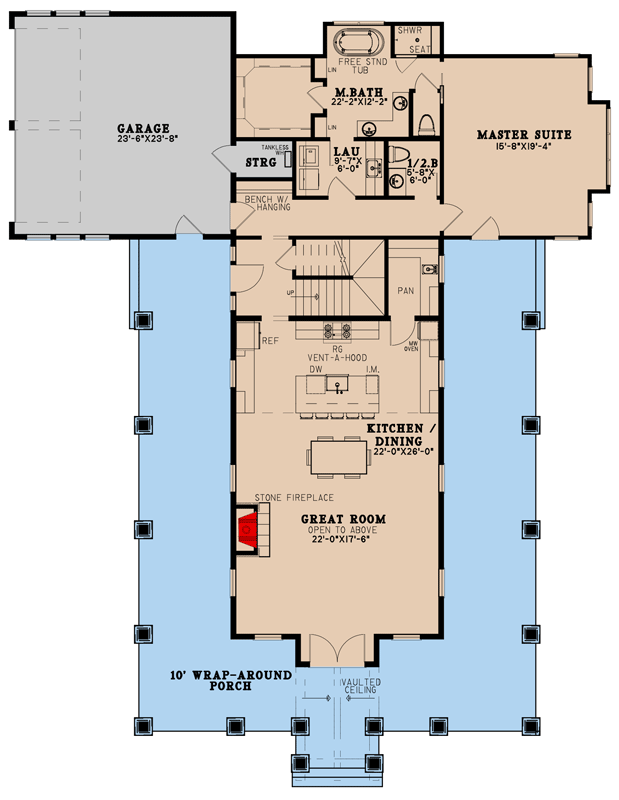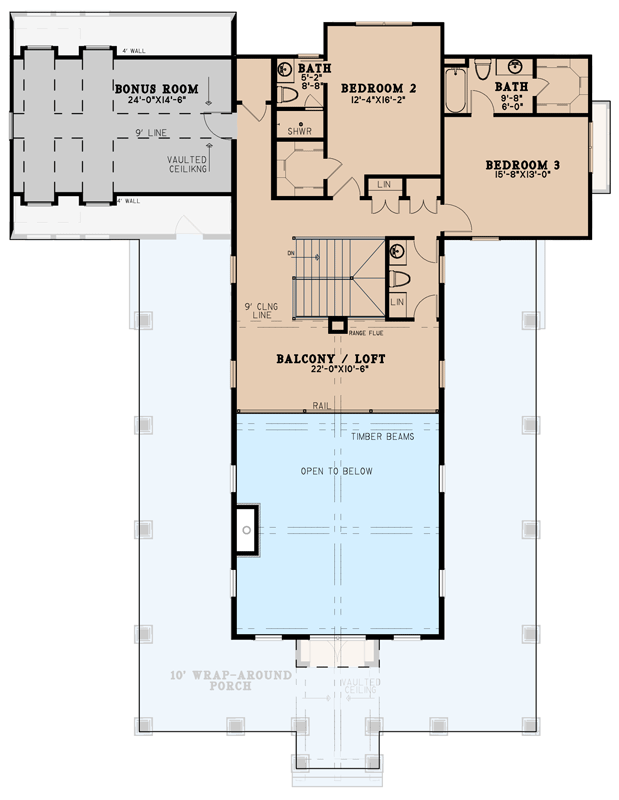 Now, imagine this: You're walking up to this house, and what greets you?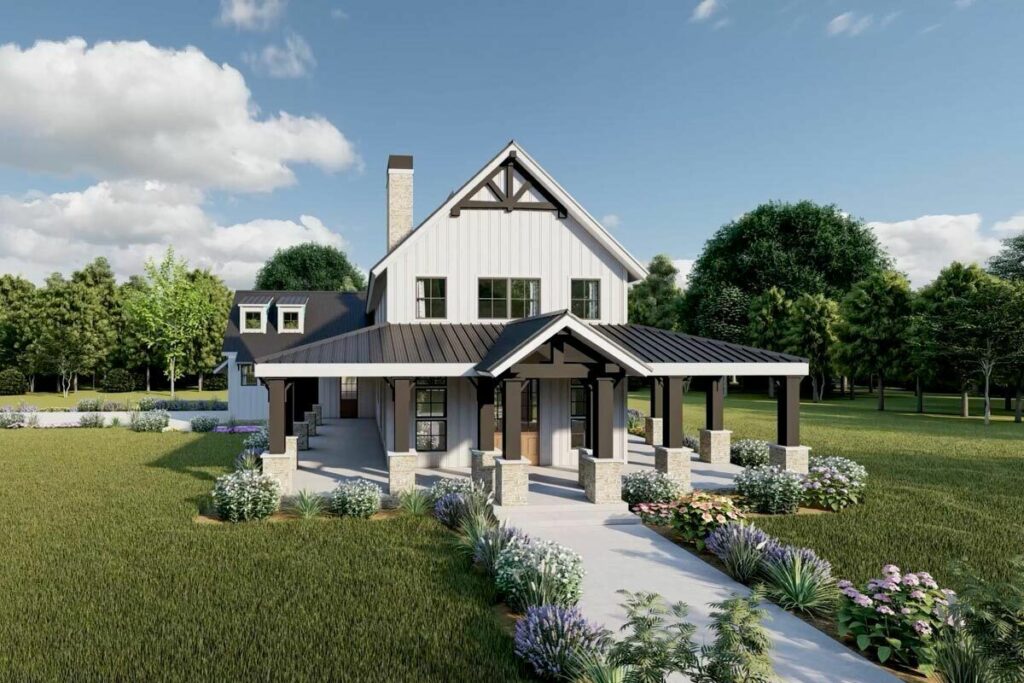 A wraparound porch. Yes, a porch that literally hugs the entire house!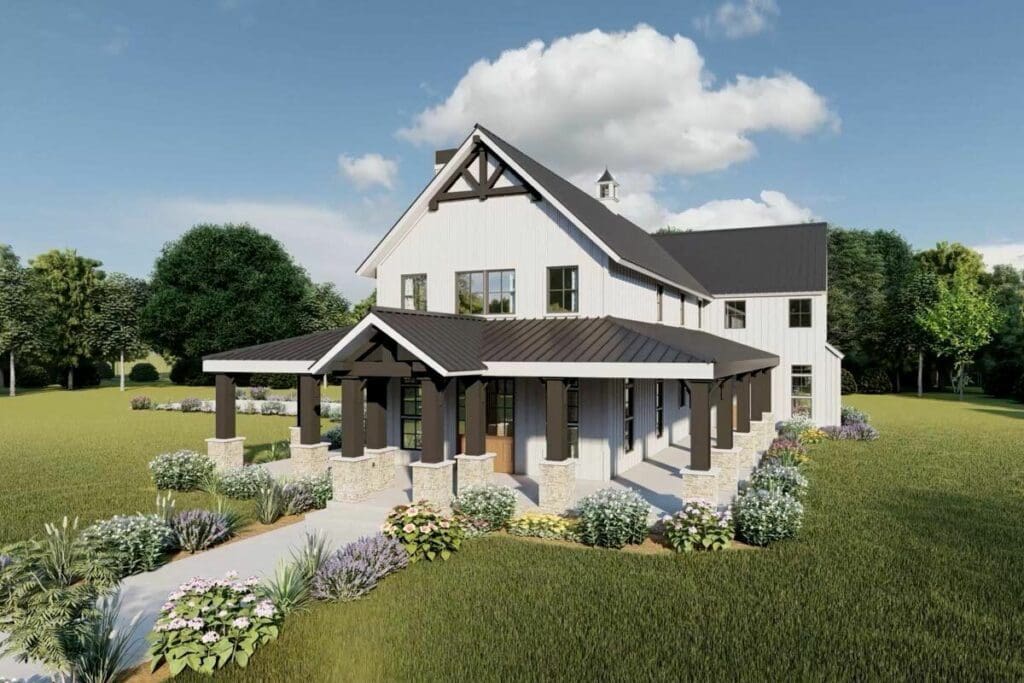 It's like the house is reaching out for a warm, welcoming embrace. The porch, with its stone and wood columns and chic metal roofing, isn't just a porch; it's a statement.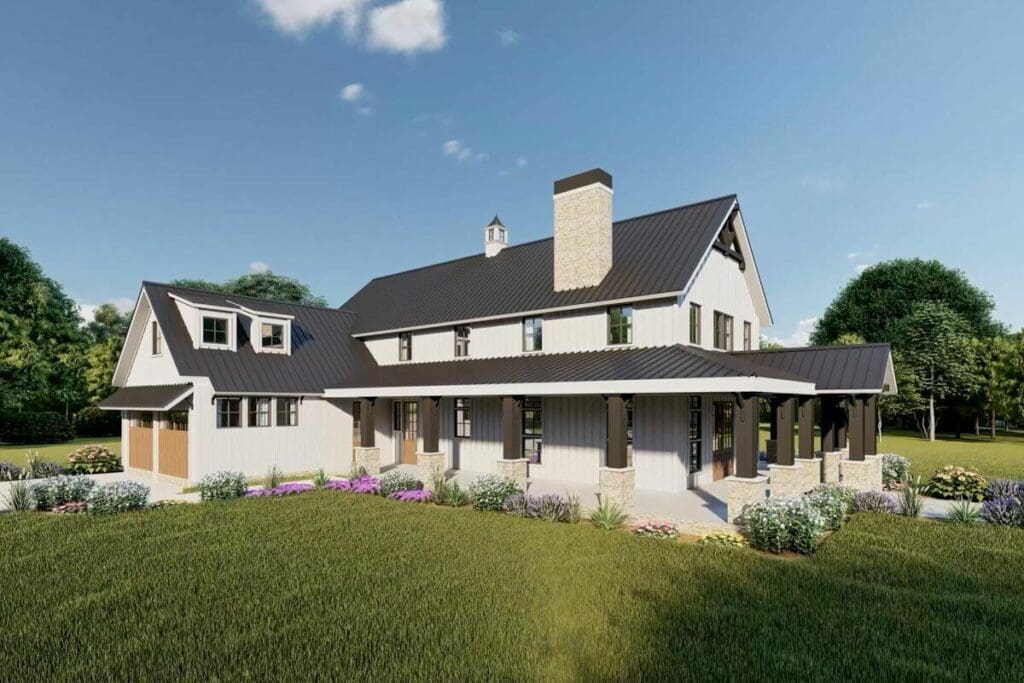 It says, "I'm rustic, I'm elegant, and I'm the perfect place for your morning coffee or evening glass of wine."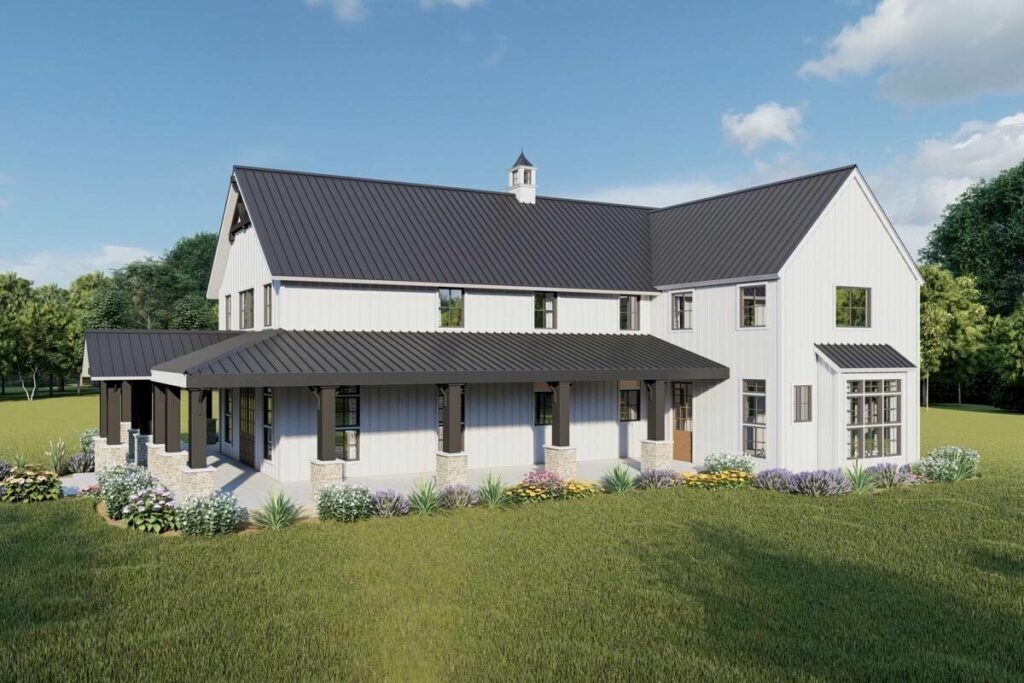 Step through a pair of French doors (because why have one when you can have two?), and bam!
You're in an open floor plan under vaulted ceilings that are so high, you'll wonder if you're indoors or still outside.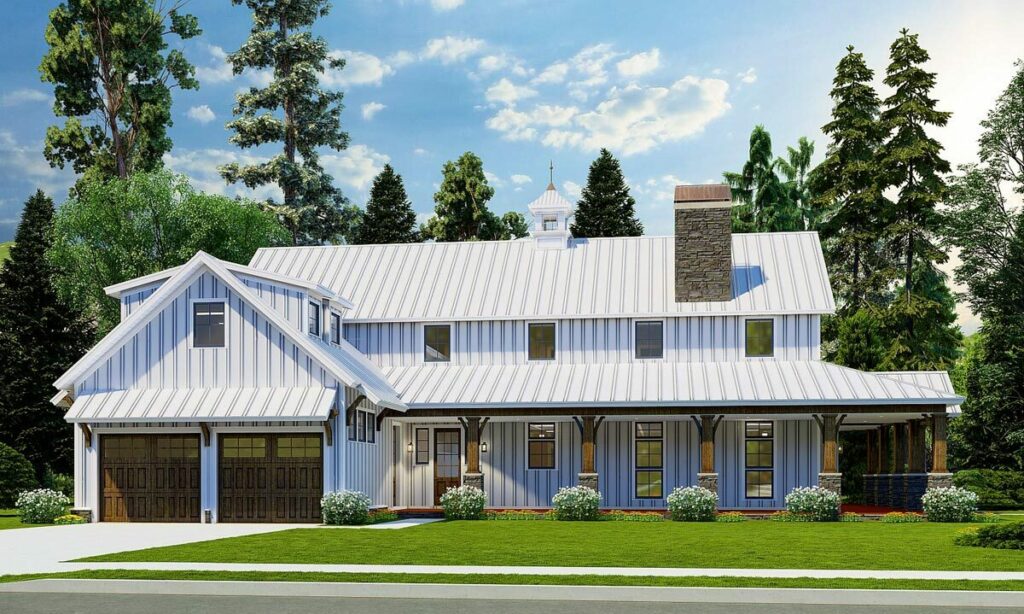 This isn't just a room; it's a grand hall of daily life.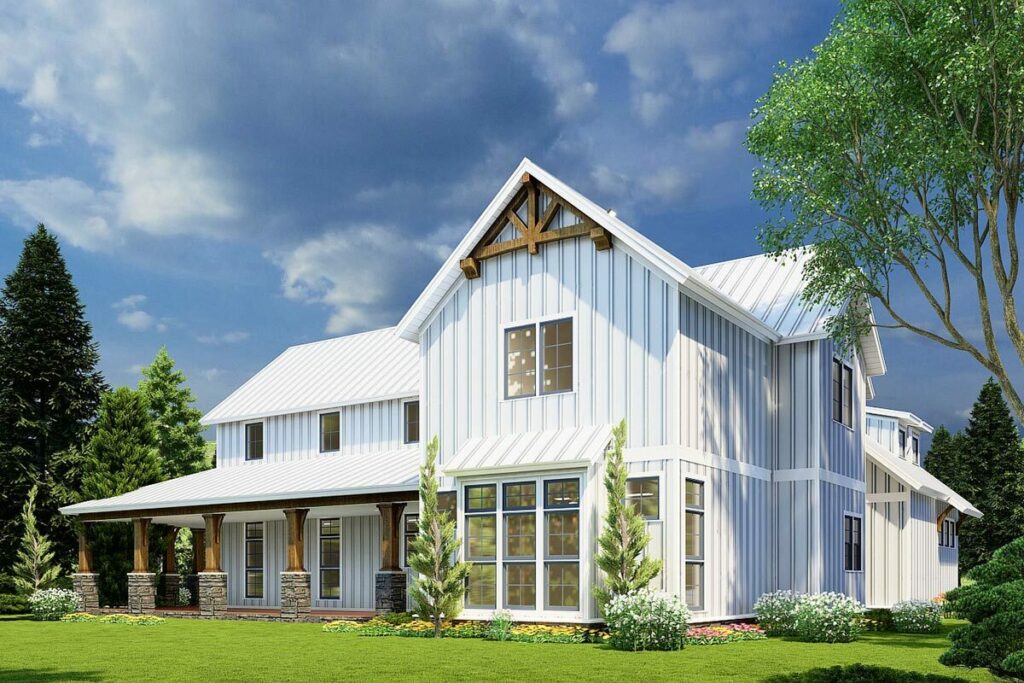 The kitchen, dining area, and great room aren't just rooms; they're a seamless space for living, laughing, and, let's be honest, occasionally burning the toast.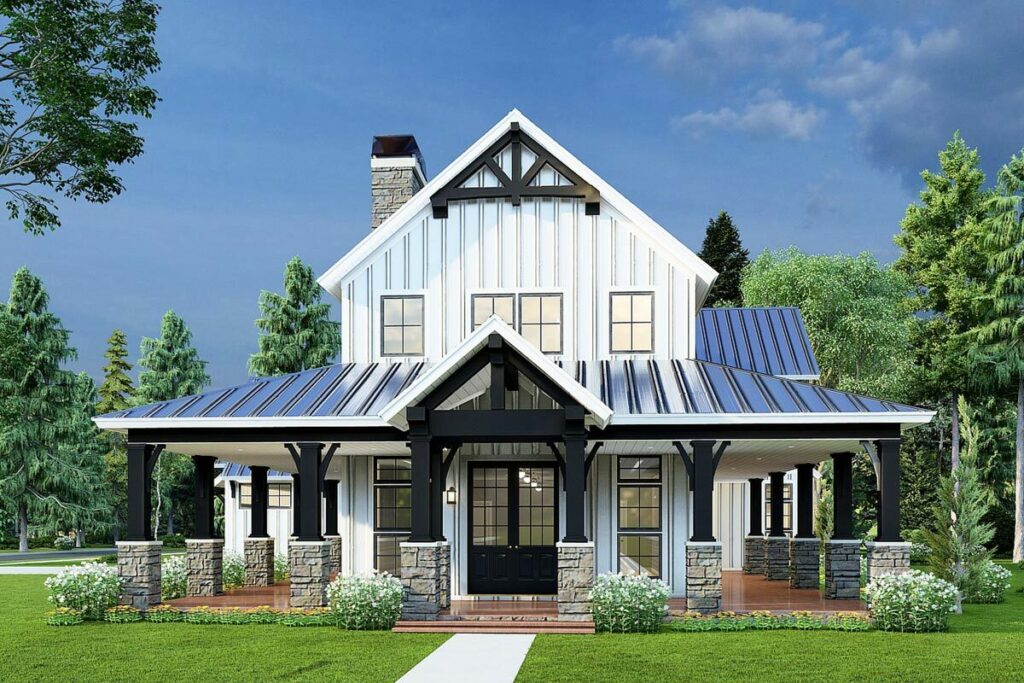 The kitchen is where the magic happens – and by magic, I mean meals and midnight snacks. It's designed for both the aspiring chef and the microwave maestro.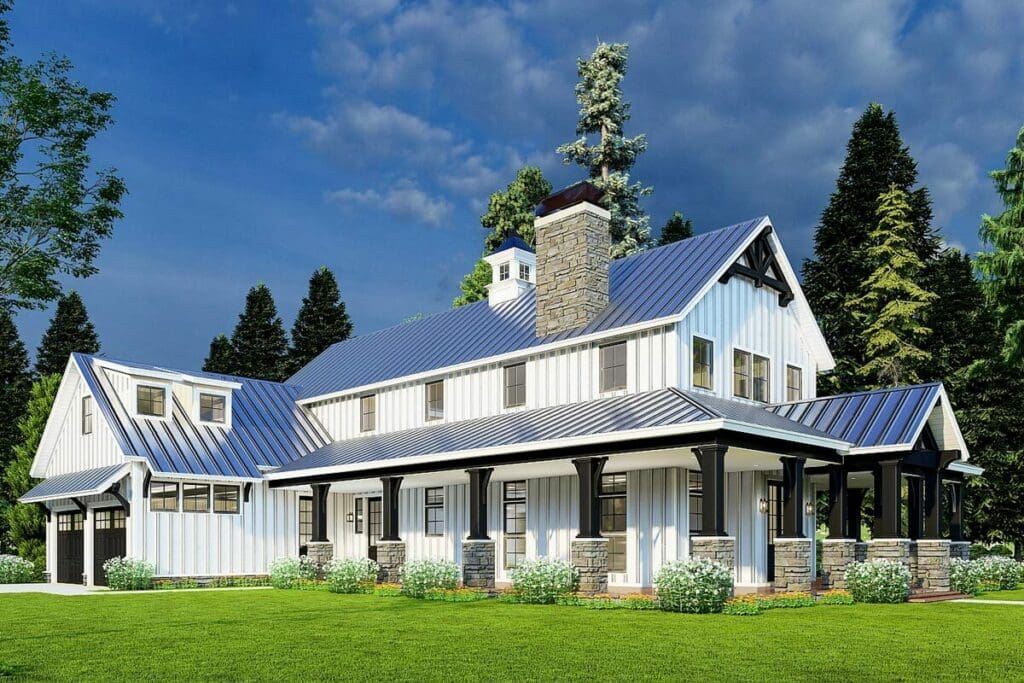 Then there's the great room, dominated by a tall stone fireplace that's perfect for those chilly evenings or simply creating an Instagram-worthy backdrop.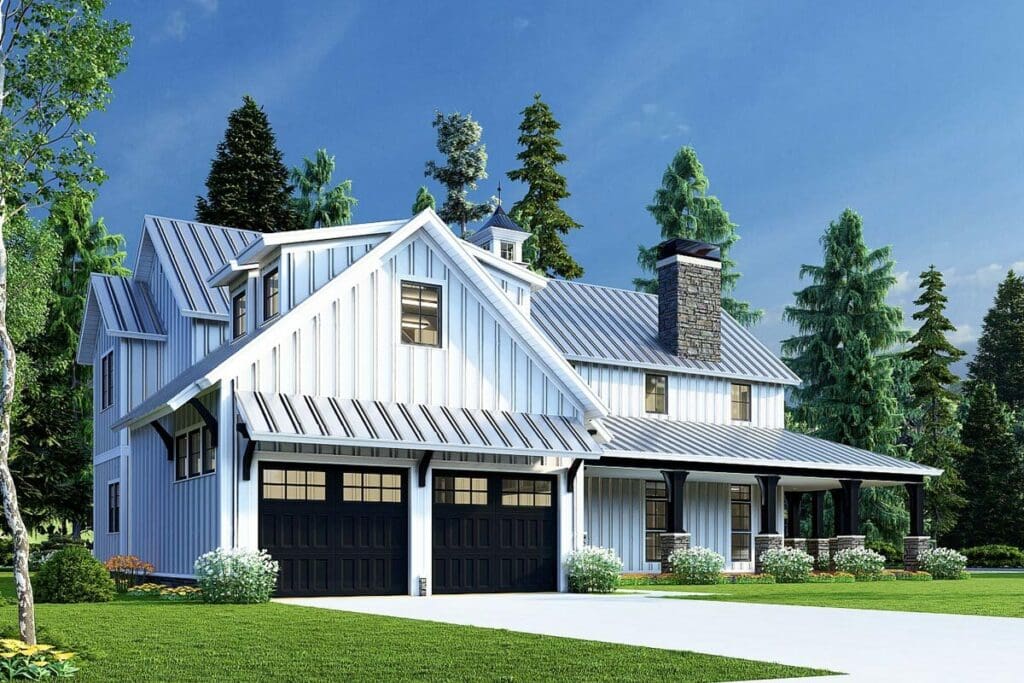 Let's not forget the master suite, tucked away at the rear of the house like a secret retreat.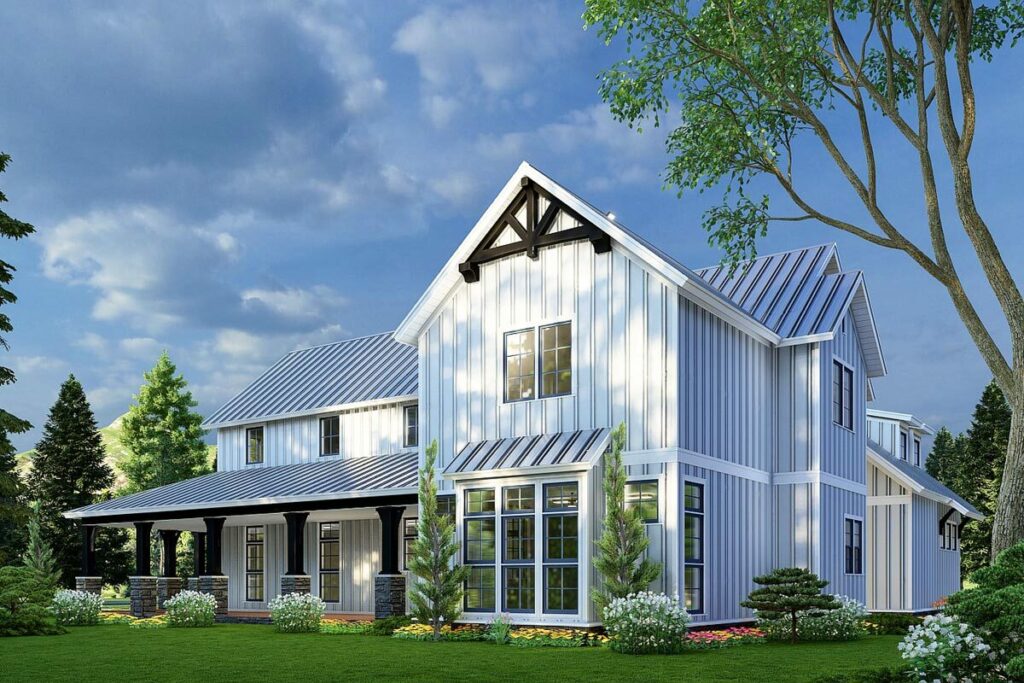 It's got great natural light, perfect for those lazy Sunday mornings in bed.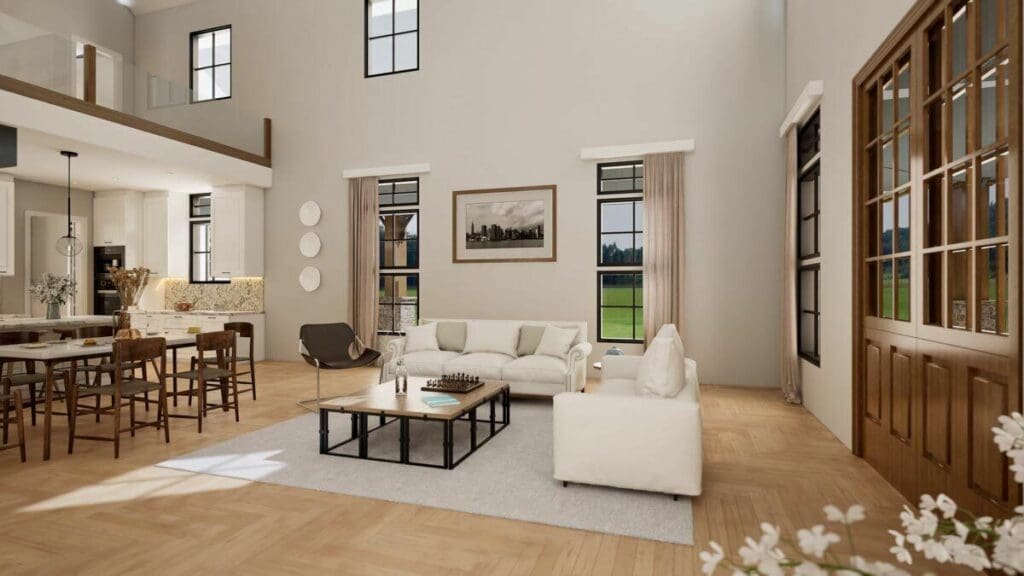 And the private access to the wraparound porch? It's like having a VIP backstage pass to your own outdoor haven.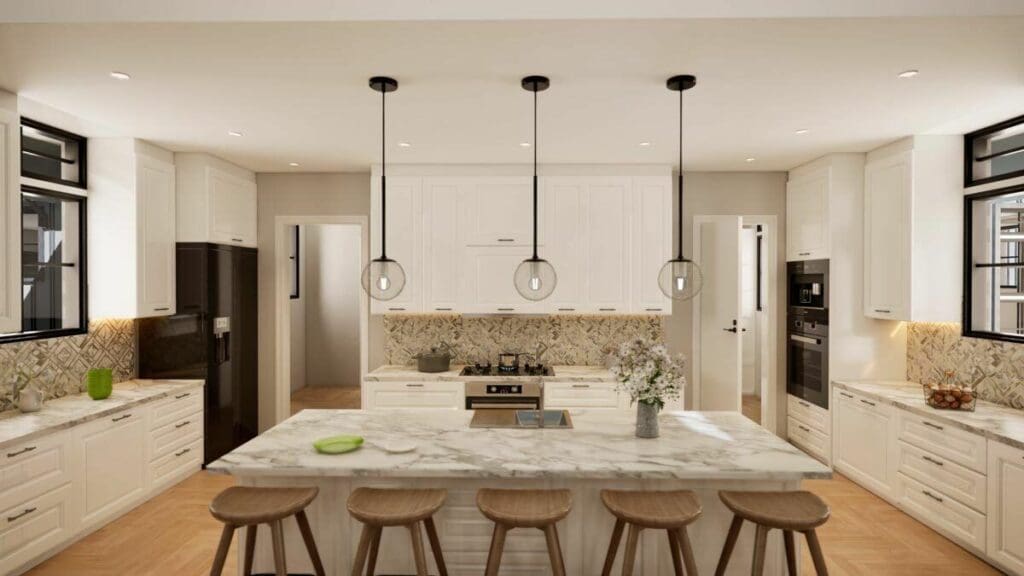 The master bathroom is a spa experience with dual vanities (because two sinks are better than one), a private toilet room (because privacy is golden), a large free-standing tub (bubble baths, anyone?), and a walk-in shower (for those who don't do baths).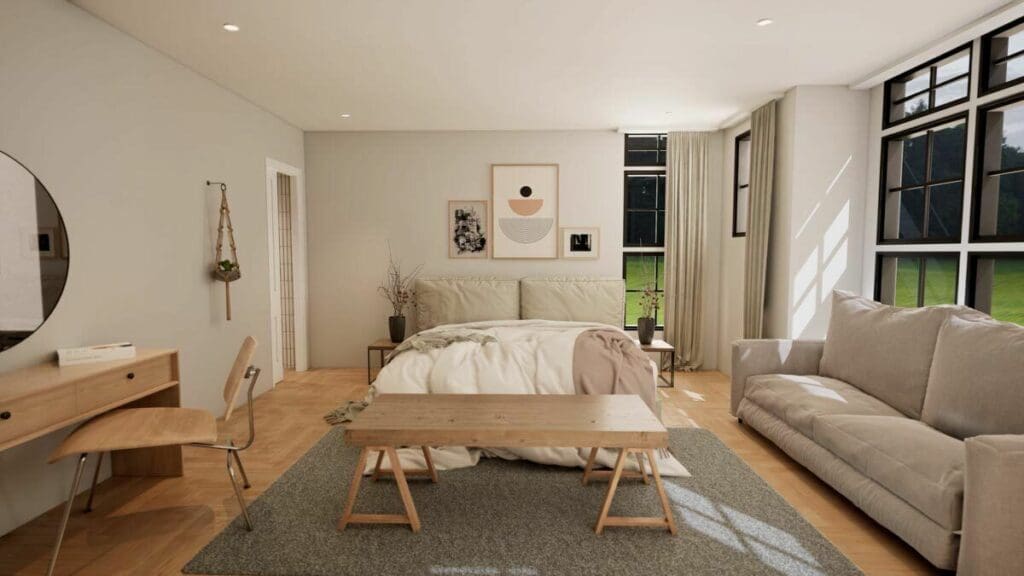 The master closet is so large, you might need a map to navigate it, framed beautifully by linen cabinets that scream 'organized elegance.'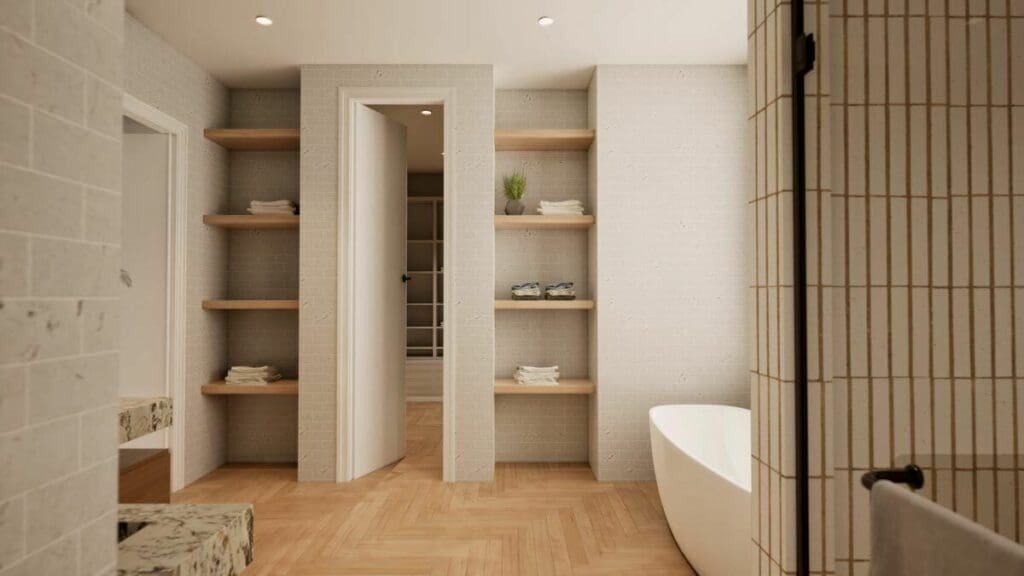 Upstairs, the balcony/loft area is not just a space; it's a vantage point.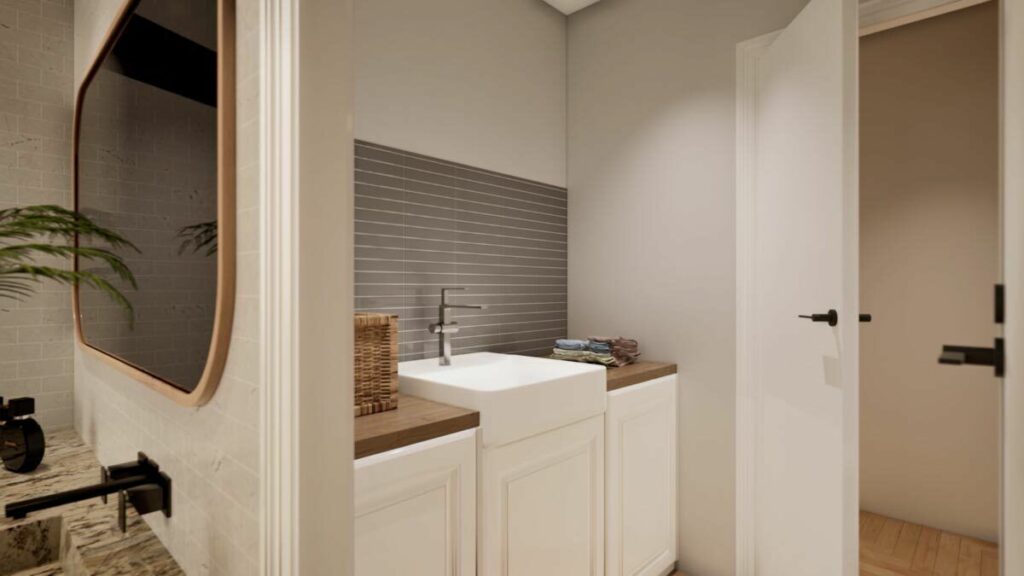 Overlooking the great room, it's perfect for yelling down to ask what's for dinner or simply enjoying the view from above.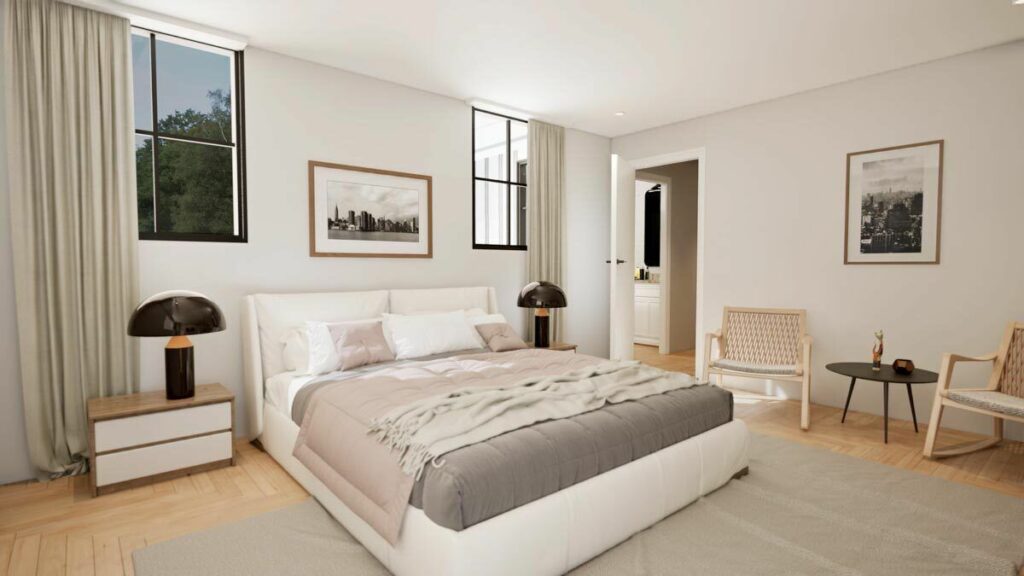 Bedrooms 2 and 3 share a bathroom because sharing is caring, right? And if you're feeling fancy, there's an optional bonus room over the garage.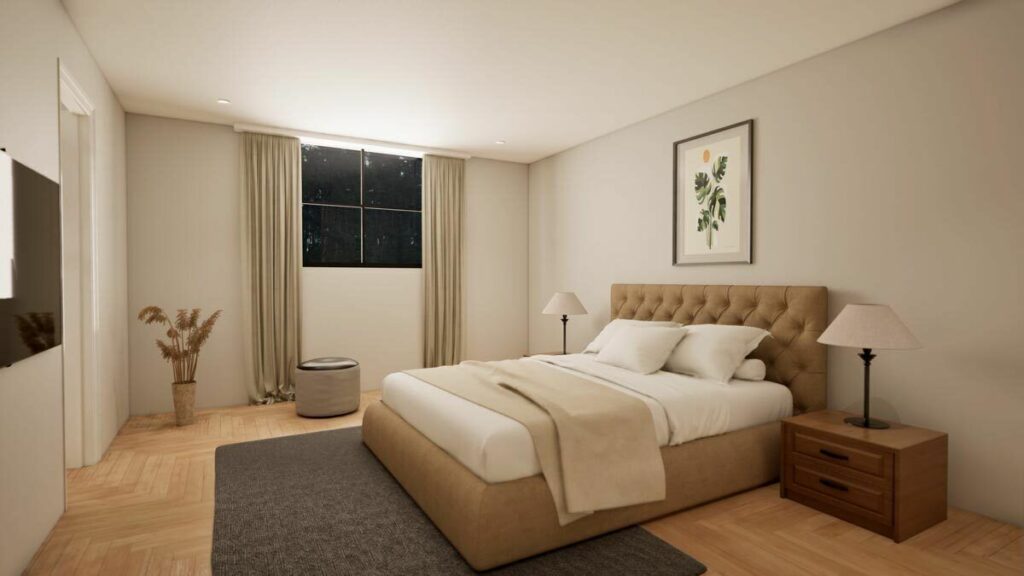 Home gym? Home office? Home cinema? The possibilities are as endless as your imagination (or your budget).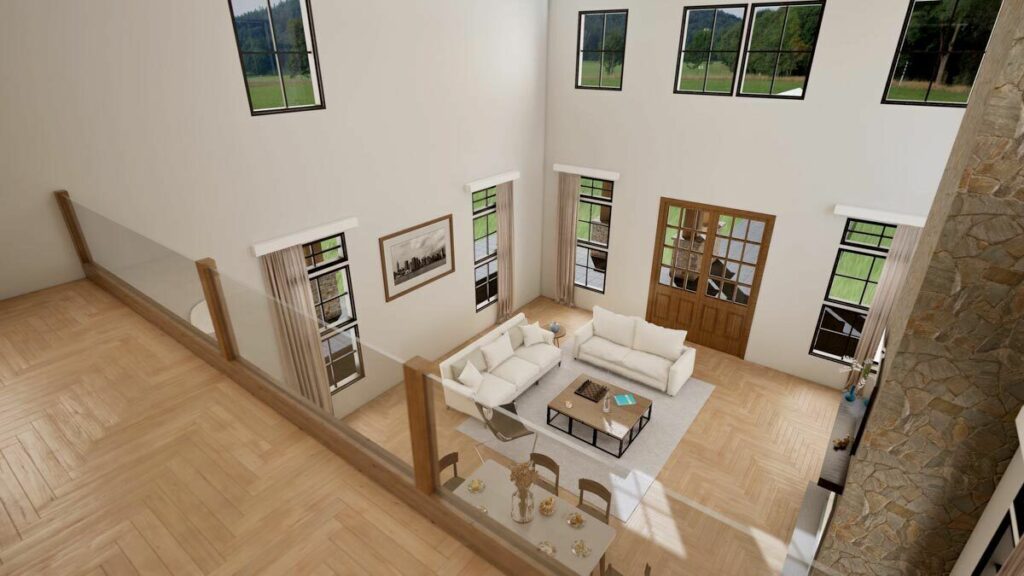 In conclusion, this house isn't just a structure of wood and stone; it's a canvas for your life. It's where memories will be made, laughter will echo, and where the simple moments become significant.
It's not just a house; it's your future home, waiting for you to fill it with love, laughter, and maybe a few too many throw pillows. Welcome home!