Specifications:
1,697 Sq Ft
3 Beds
2 Baths
1 Stories
2 Cars
Ah, the quaint charm of the New American country house plan — where simplicity and elegance tie the knot, promising to bring joy to your everyday living!
Let's journey through its one story of pure, unadulterated architectural delight, and discover how the magic of thoughtful design can transform daily existence into a whimsical, utterly efficient fairytale.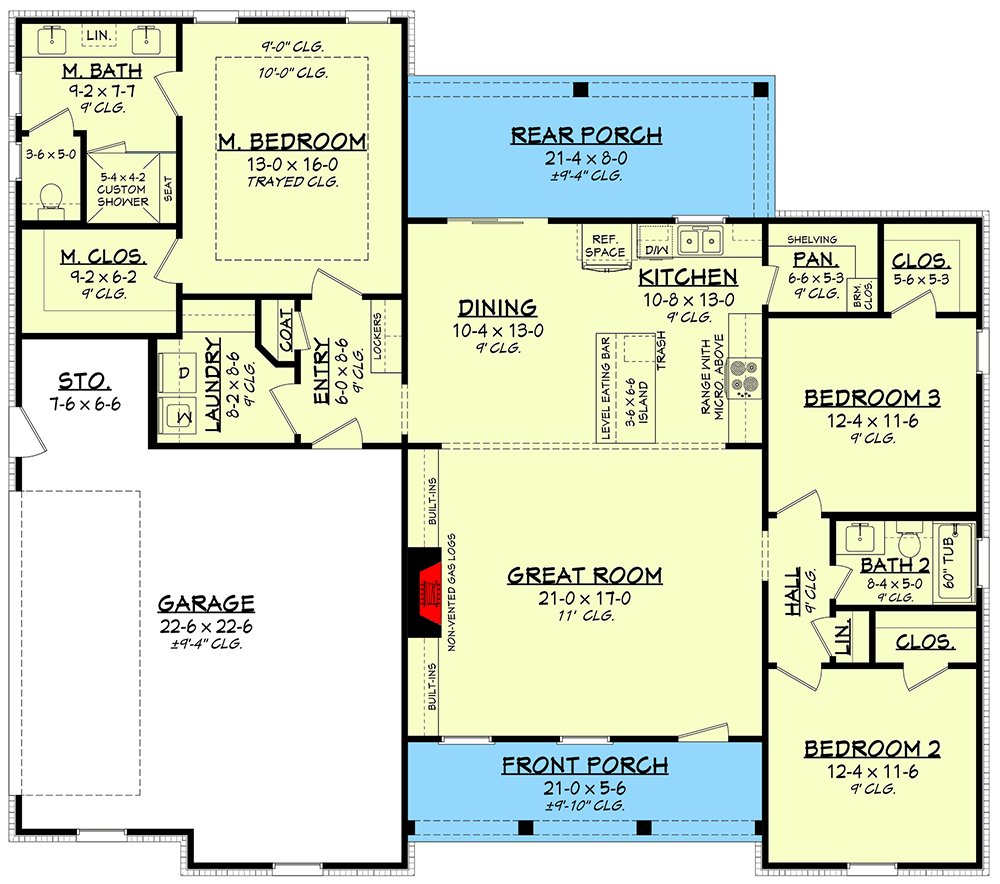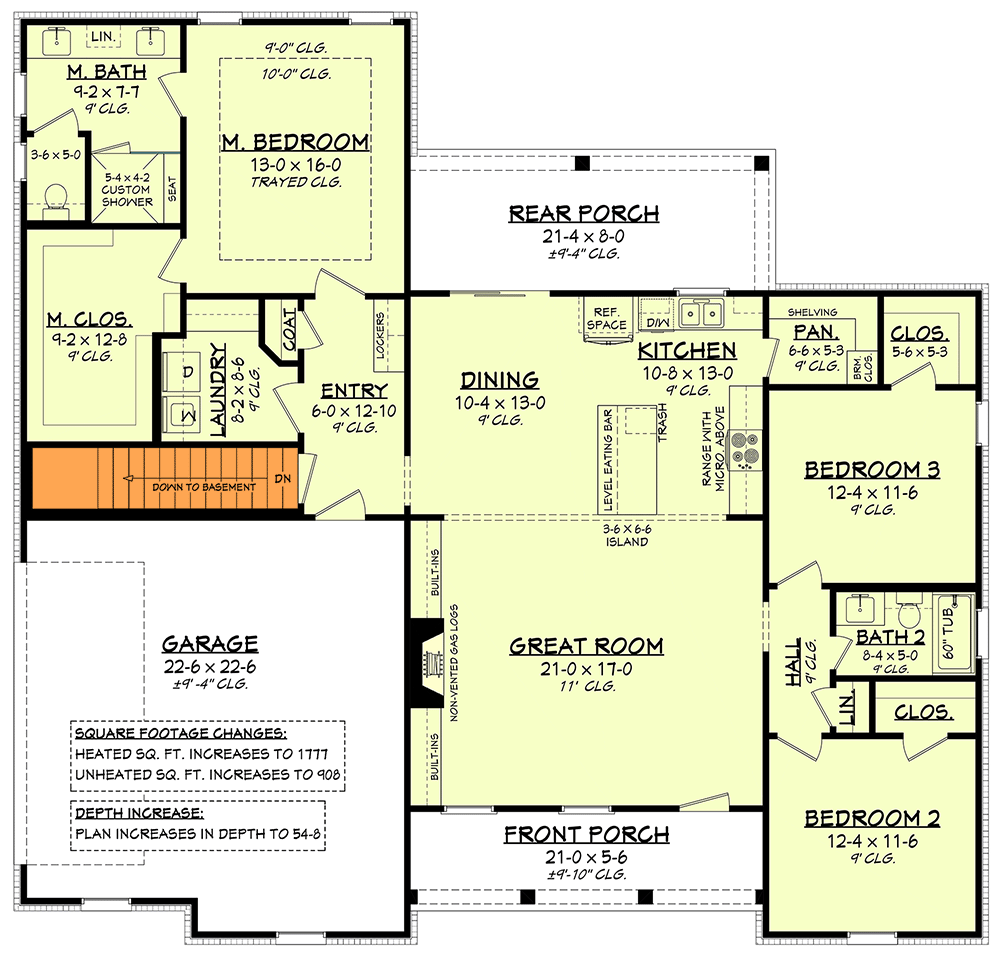 When it comes to dwelling in a space that's not just a house but a home, our charming 1,697 square-foot New American country house plan eagerly knocks on the door of your dream living.
With one story, three cozy bedrooms, and two pristine bathrooms, it doesn't merely check the boxes, but elegantly scribes its own narrative of comfortable, stylish, and mindful living.
And yes, let's not forget, there's enough space for your two beloved vehicles, ensuring they too, have a cozy nook to rest in.
Now, picture this: a house draped with a board and batten exterior that whispers timeless tales from the American countryside, with exposed rafter tails winking down at you, gently acknowledging your entrance.
Oh, and that decorative shed dormer over the entry? A courteous tip of the hat to traditional aesthetics, offering a warm, visual welcome every time you saunter up to your front door.
Speaking of which, your entryway isn't merely a pathway inside; it's a prelude to the grand, spacious spectacle that is the great room, where heartwarming memories are just waiting to be crafted.
Envision lively family gatherings, spirited game nights, or serene afternoons with a gripping novel in hand. This open concept space fluidly connects to the dining room and a kitchen that doesn't simply facilitate culinary adventures but celebrates them.
The kitchen — ah, where to begin! Equipped with an eat-at bar, it effortlessly mingles casual dining with the art of cooking. The walk-in pantry ensures your secret stash of midnight snacks and essential ingredients are always within an arm's reach.
Whether you're a maestro of meals or a humble microwave champion, this kitchen doesn't judge; it simply embraces every culinary escapade with open arms (and shelves!).
Now, let's saunter into the realm of repose – the master bedroom. The sanctuary where your day both begins and peacefully concludes.
With a lavish 10′ tray ceiling, the room exudes a luxurious aura, while the walk-in closet gallantly holds your sartorial choices with uttermost respect.
And, oh dear friend, the four-fixture bathroom — a palatial space where your self-care rituals are elevated to regal ceremonies. Now, who wouldn't want to begin their day as nobility?
Positioned conveniently nearby, the laundry isn't a chore-laden territory but a domain where your garments are pampered, ensuring they're always at their Sunday best.
A subtle, yet vital backstage assistant to your everyday life, quietly ensuring that the show goes on without a hitch.
The split bedroom layout, an unsung hero of tranquility, kindly tucks the remaining two bedrooms across the home, whispering a gentle promise of undisturbed slumber to its inhabitants.
With a bathroom meticulously placed between them, midnight trips to freshen up are but a tranquil stroll under the gentle caress of moonlight.
Stepping outside, the rear porch (a generous 171 sq. ft.) is your private alcove in nature's embrace. Picture sipping on sun-dappled morning coffees, engrossed in the symphony of chirping birds and rustling leaves.
Or perhaps, envision enchanting evenings under a blanket of stars, sharing tales and hearty laughter with your loved ones.
Similarly, the front porch (a quaint 116 sq. ft.), isn't merely a perch but a sentinel that guards your precious abode.
A space where friendly waves to neighbors, serene moments with the morning breeze, and cheerful postal deliveries weave the fabric of your daily tale.
In essence, this one-story New American country house plan isn't merely a structured enclosure; it's a thoughtfully curated experience.
Every nook and cranny, every exposed rafter, and every meticulously planned space is a chapter in your story — one of comfort, warmth, and timeless charm. It's where functionality and aesthetic dance in a seamless ballet, crafting a space that isn't just lived in, but thoroughly, joyously celebrated.
In these walls, you're not merely existing; you're composing a melody of memories, harmonizing the vintage charm with the conveniences of modern living. So, welcome home, dear friend, to a space that doesn't just shelter but cherishes every moment of your splendid journey.
Plan 51839HZ