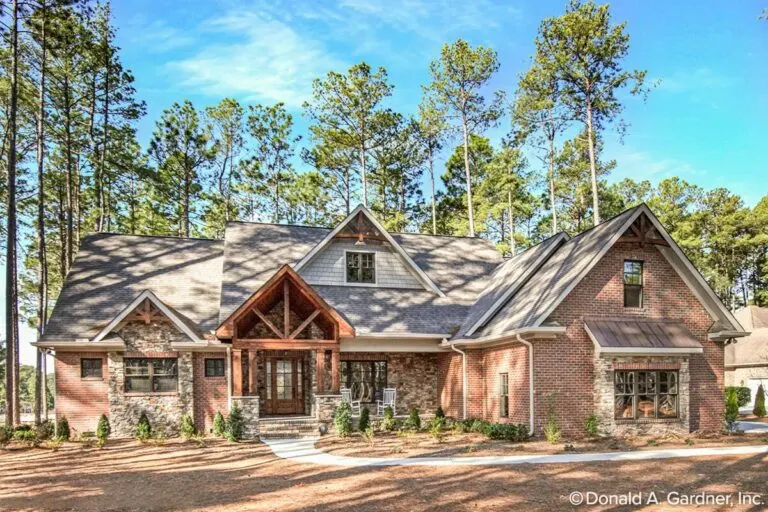 Specifications:
2,494 Sq Ft
3 – 4 Beds
3 Baths
1 Stories
3 Cars
Imagine transforming your childhood dream fort into an adult reality, but with a sophisticated twist – think less cardboard, more chic architecture, and yes, fully functional plumbing.
If you're on the hunt for a home that marries the whimsy of a fairytale cottage with the boldness of a contemporary castle, then you're in for a treat.
Let me guide you through this open-concept Craftsman house plan, a journey you can embark on without leaving your chair.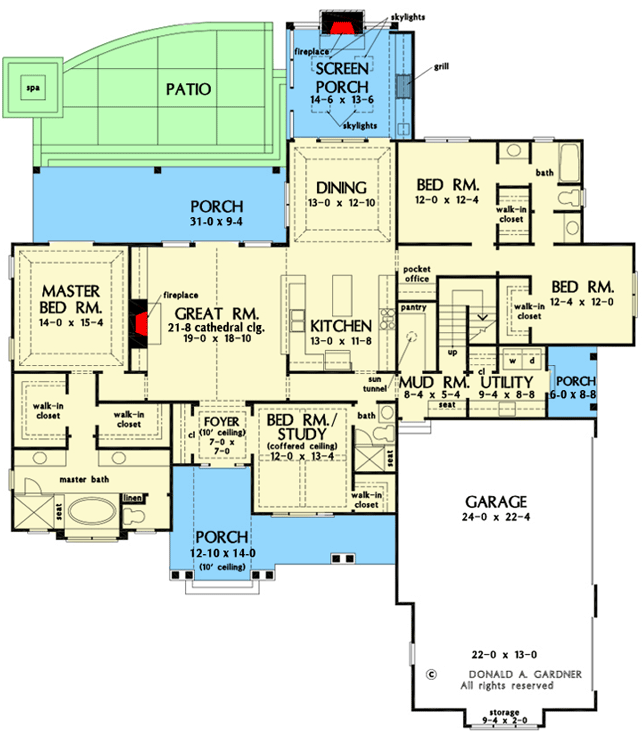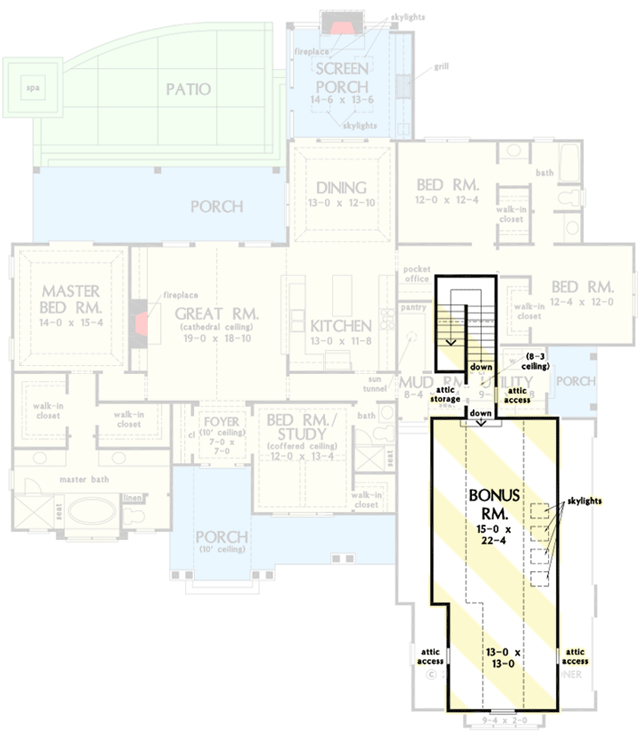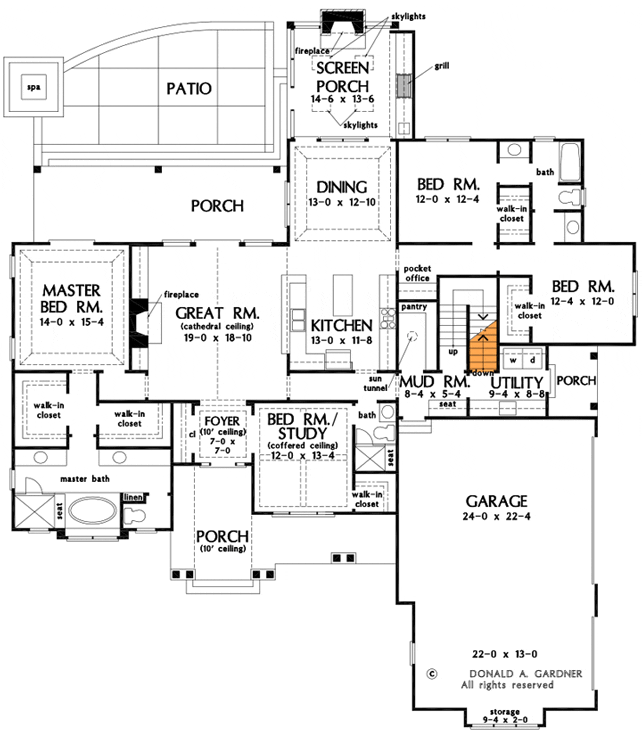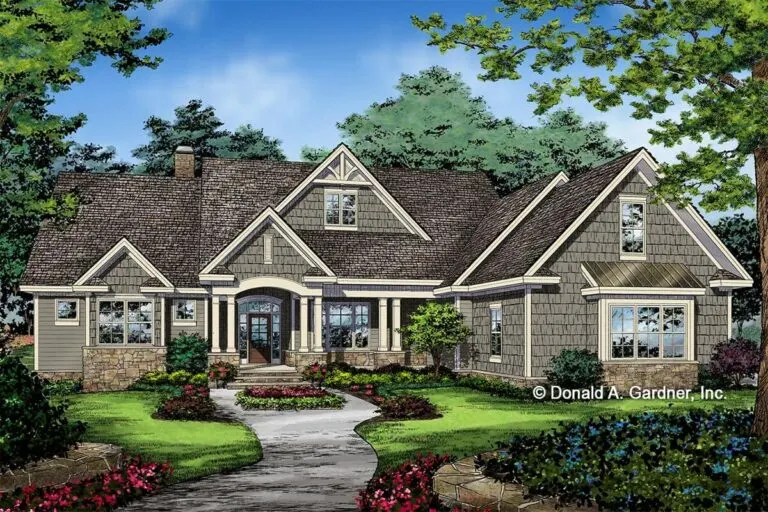 Envision sprawling across 2,494 square feet of architectural wonder. It's as if every spacious dream you've ever had has been tied up with a ribbon, offering you not just a walk-in closet, but also a secret nook to escape from your in-laws.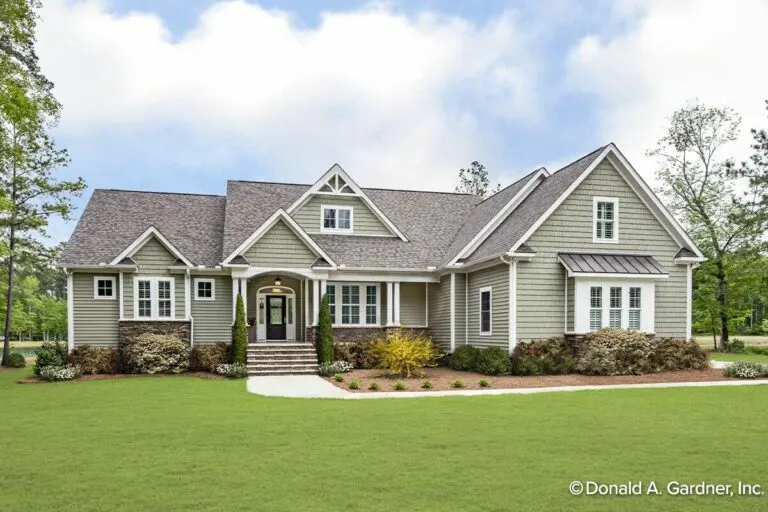 This house flexes its versatility with 3 to 4 bedrooms. Whether you're craving a quiet home office, a serene yoga space, or a cozy corner to marathon your favorite shows without side-eyes, this plan has you covered.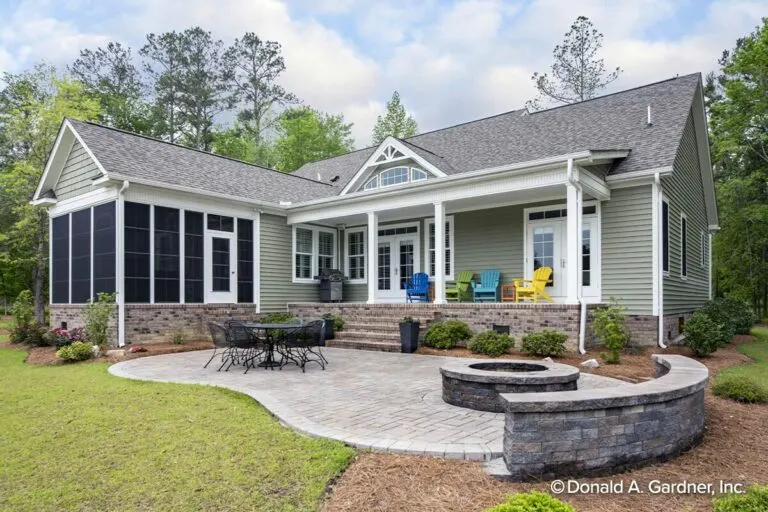 Bid farewell to morning bathroom queues and lost toothpaste caps with three beautifully designed bathrooms. And here's a bonus for those who dread stairs – this is a single-story gem, so your midnight snack runs just got easier.
The real showstopper is the exterior, a harmonious blend of materials that exudes character and curb appeal. It's like the house is giving you a confident nod, acknowledging its own charm.
Step inside, and you're welcomed by a spacious great room that effortlessly flows into an island kitchen. Whether you're a culinary wizard or a microwave maestro, this kitchen adapts to your style. The dining area is just steps away, leading to the ultimate highlight: a cozy screened porch.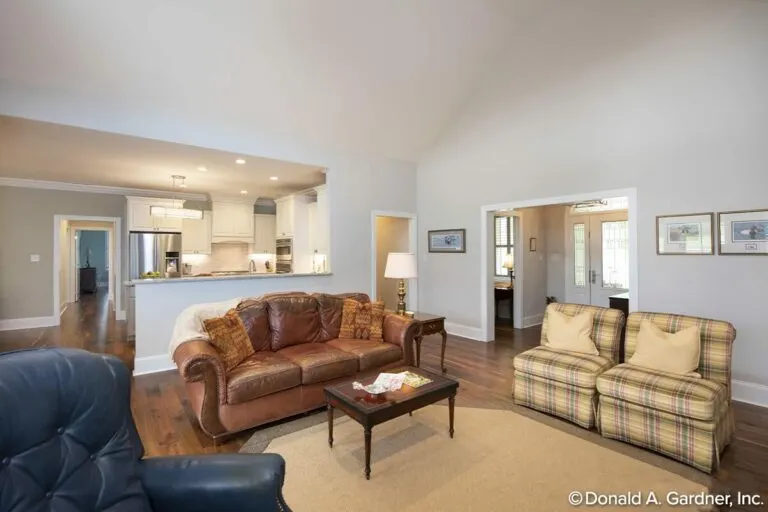 This porch isn't just a porch. It's an oasis with a fireplace to warm your feet and skylights for stargazing. It's the ideal spot for enjoying a refreshing drink while watching mosquitoes gaze longingly through the screen.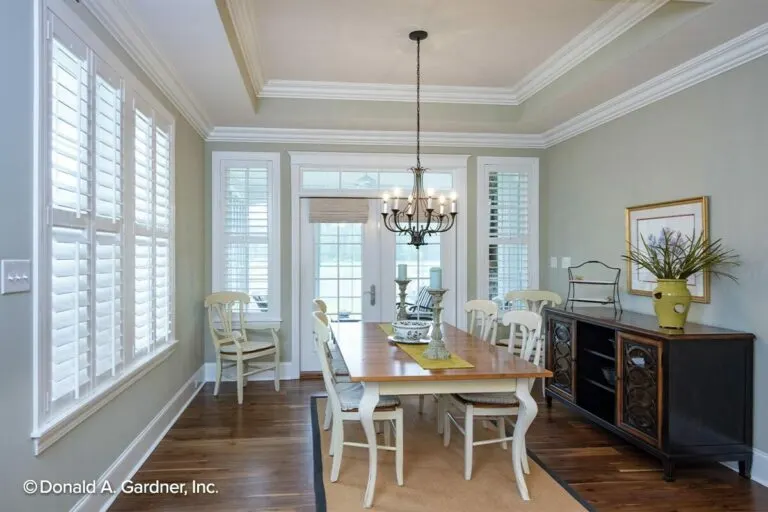 Every bedroom is a haven of walk-in closets, because let's be honest, your belongings deserve a stylish home. The master suite, however, is a realm of its own. Two walk-in closets mean no more seasonal wardrobe battles.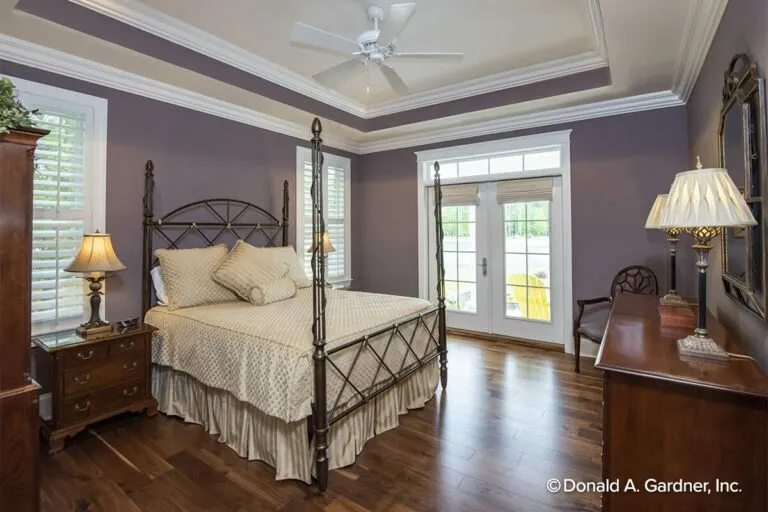 The tray ceiling adds a touch of elegance, akin to donning a top hat for that extra flair. The ensuite is a luxurious retreat, perfect for soaking away stress or enjoying a rejuvenating shower that doubles as your morning caffeine.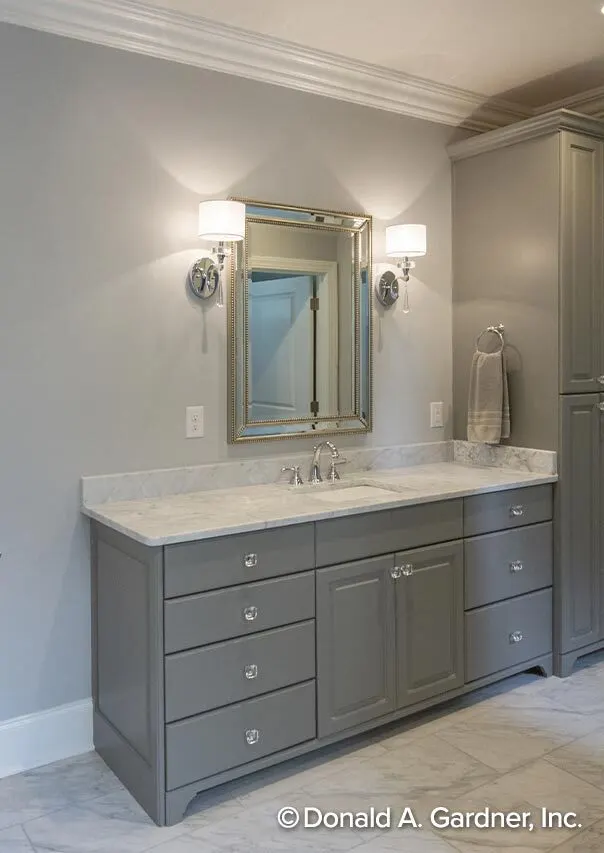 The master suite also offers direct access to the rear porch, inviting you to greet nature regularly. For car lovers or outdoor enthusiasts, the 3-car garage is a dream. It's conveniently located near the walk-in pantry, because who enjoys lugging groceries far?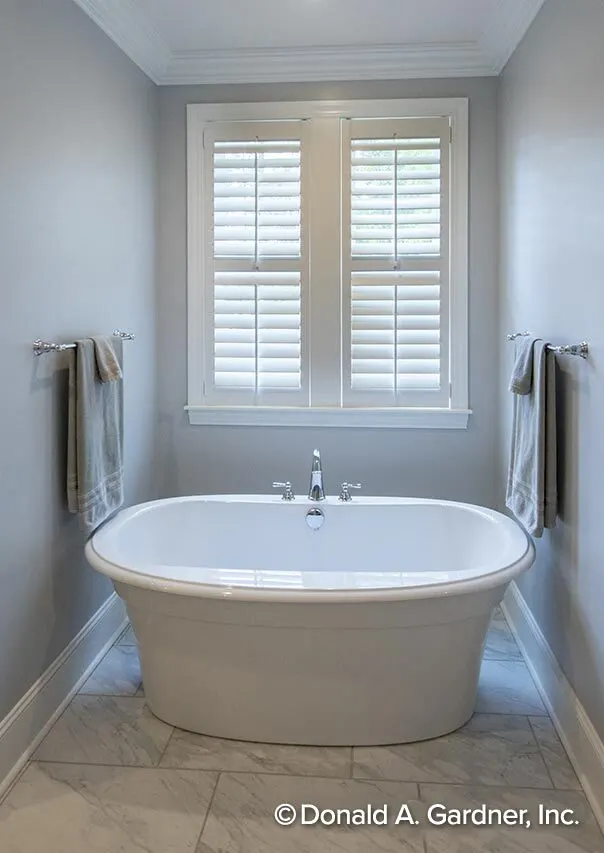 The adjacent mudroom is the ideal spot to shed your outdoor gear, and the utility room, with its scenic outdoor access, proves that even laundry can have a view.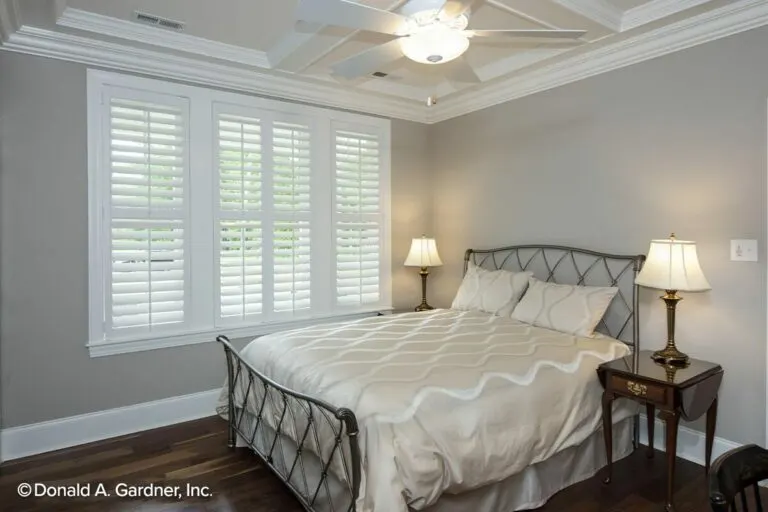 For those yearning for something extra, there's a bonus room bathed in natural light, thanks to four skylights. This 640-square-foot space is a blank canvas – think yoga studio, game room, or a library with a hidden door. It's a space that can morph into whatever your heart desires.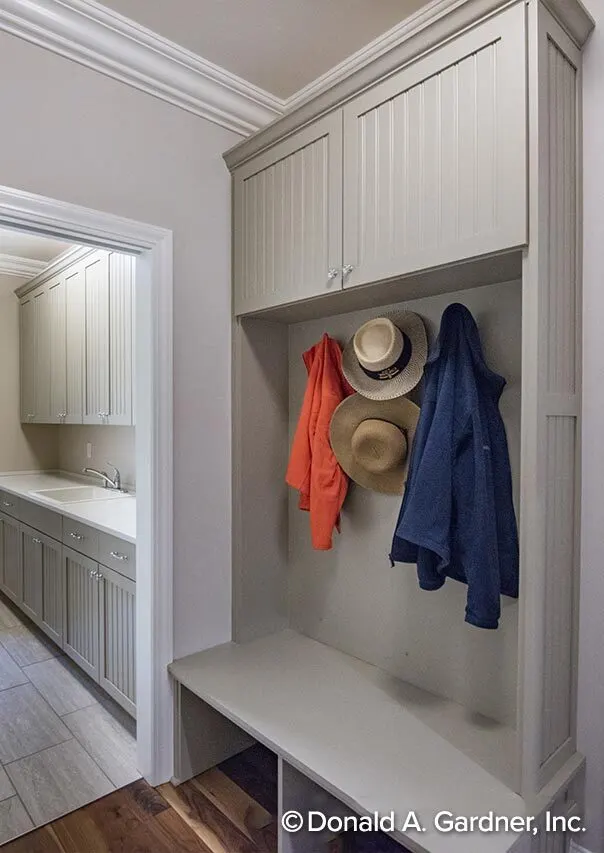 In essence, this open-concept Craftsman plan is more than just a house; it's a statement. It says, "I cherish spacious elegance and secret spots for my shopping conquests." It's a home that acknowledges life's chaos but keeps it stylishly organized. It offers the flexibility of a yoga guru and the warmth of a grandmother's embrace.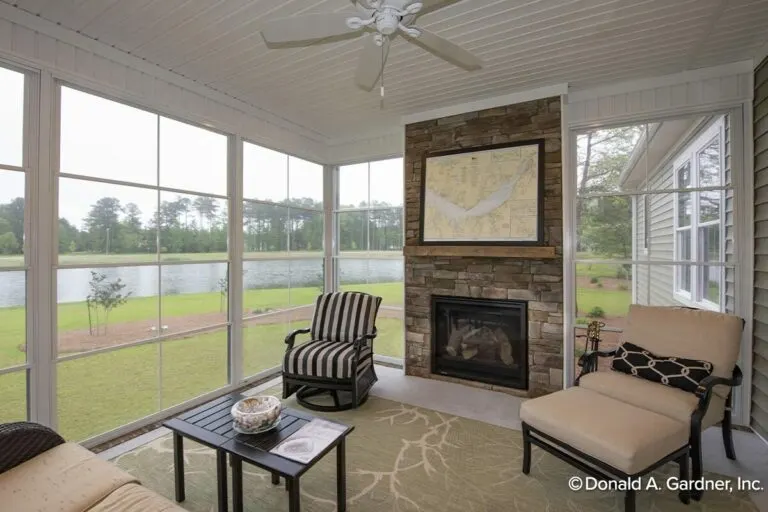 If you're ready to elevate your living experience to a blend of practicality and fantasy, this could be the blueprint to your forever home.
In this house, every day is an open-concept adventure. Just remember to dodge the occasional stray Lego on your noble quest from the comfort of your bed to the allure of the coffee pot.