Specifications:
1,715 Sq Ft
2 – 3 Beds
3 Baths
1 Stories
2 Cars
Oh, the joys of house hunting! But wait, before you drown in the sea of endless listings, I've got something that'll have you dreaming of a cozy life in no time.
Feast your eyes on this: a European Cottage House Plan, complete with a bonus room and oozing charm from every nook and cranny. And guess what? It's not just a pretty face; this beauty is as functional as they come!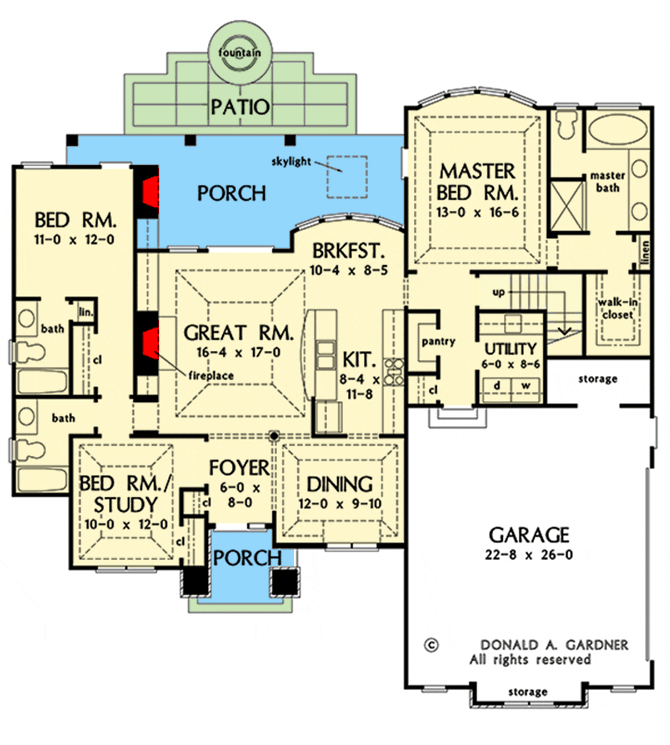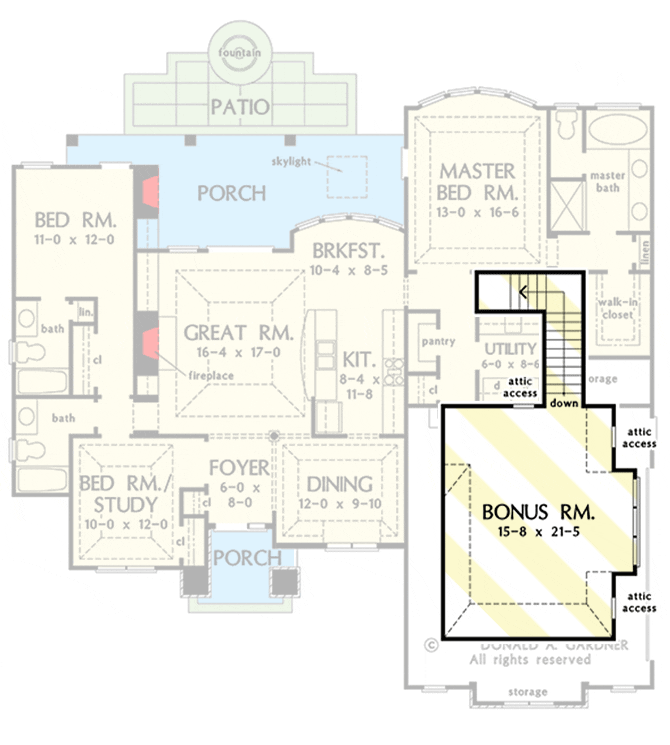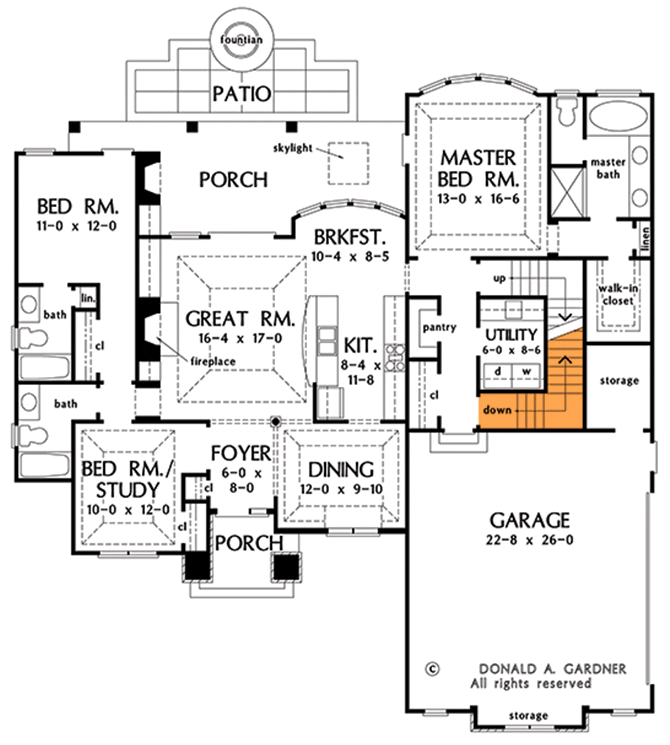 Now, let's talk numbers: 1,715. No, not the year Mozart was born, silly! That's the square footage of this snug haven. But don't let that number fool you. This house is like a magic trick wrapped in brick and mortar—seemingly compact, yet it contains multitudes.
And with 2 to 3 bedrooms and 3 baths, it's flexible enough to handle your needs, whether you're a dynamic duo, a thriving thruple, or a fantastic family.
"But what about my car?" you ask. Worry not, my motor-loving friend! This plan has a garage that can snugly fit 2 cars—or your car and that pile of "I'll definitely use these someday" items every homeowner collects.
One step inside, and you'll notice this isn't your grandma's cottage—unless Granny was a stylish, ahead-of-her-time trendsetter, that is! The special details in this European Cottage are the stuff of HGTV dreams.
We're talking tray ceilings that give the illusion of more space—because who doesn't want to feel like they're living large? They're like high heels for your house: instant, glamorous elevation.
And storage? Say goodbye to tripping over laundry baskets or playing Tetris with your pantry items. There's a spot for all your treasures, making it a breeze to keep clutter at bay.
Trust me, your knick-knacks will thank you. And let's be real, nothing says "adulting" quite like a joyously organized home.
Now, let's meander over to the heart of the home: the kitchen. If you've ever tried to have a conversation over a countertop, you'll appreciate the curved bar that connects to the great room. It's the perfect spot to gossip about the neighbors while whipping up your world-famous spaghetti.
Plus, it offers a seamless transition to the great room, where you can sink into comfort and enjoy a 10'8″-deep, rear porch. Yup, that's right! Indoor comfort, outdoor freedom—a match made in architectural heaven.
Speaking of the great room, imagine nestling by the fireplace under a soaring 13'1″ tray ceiling. Whether you're a bookworm, a movie buff, or an aspiring yogi, this space is your sanctuary. It's like a warm hug on a cold day!
And when it's time to eat, you've got options. For a quick bite, the breakfast nook is your go-to for a casual, comfy meal.
But for those nights when you're feeling fancy, or when the in-laws pop by unannounced (because, of course, they do), there's a formal dining room right next to the kitchen. It's the perfect spot to show off your culinary skills…or your takeout-ordering prowess. No judgment here!
Now, after a long day of living the dream, what's better than a retreat within a retreat? The master bedroom is your private oasis, strategically placed away from the other bedrooms because, let's face it, everyone needs their space.
This isn't just a room; it's a mini-vacation. Picture this: you, a good book, and a window-lined sitting nook overlooking your kingdom.
And when it's time to freshen up, saunter into your 5-fixture bathroom (that's right, five whole fixtures!) before choosing an outfit from your walk-in closet like royalty selecting their robes.
But wait, there's more! Remember the garage? Well, it's not just for your cars or your "someday" pile. It's also your stairway to bonus-room heaven!
Think of the possibilities: a home office, a gym, a secret laboratory for your world domination plans…or, you know, a guest room. With a storage room included, the sky's the limit!
This European Cottage House Plan isn't just a place to stay; it's a lifestyle. It's about enjoying the little things, like a cleverly designed space that caters to your every whim, a cozy fireplace chat, or a quiet moment in your sitting nook.
So, why crave more square footage when you can have a home that's just the right size for joy? After all, the best things in life aren't things—they're the moments we spend in a place we love. And this house, my friends, is easy to adore.
Plan 444246GDN