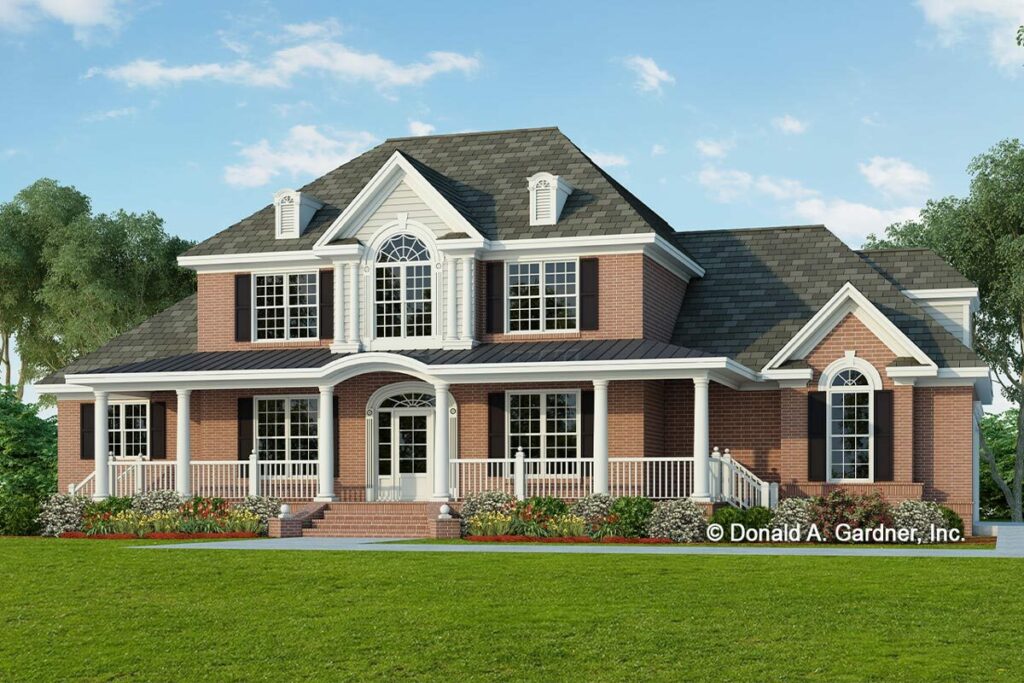 Specifications:
3,196 Sq Ft
4 – 5 Beds
4 Baths
2 Stories
2 Cars
Oh, the charm of a traditional country home, with its welcoming porches and whispers of heartwarming family dinners!
Now, wrap that in elegance, and what do you get? This stunning 3,196 sq ft beauty that's more than just a house – it's a story awaiting your chapter!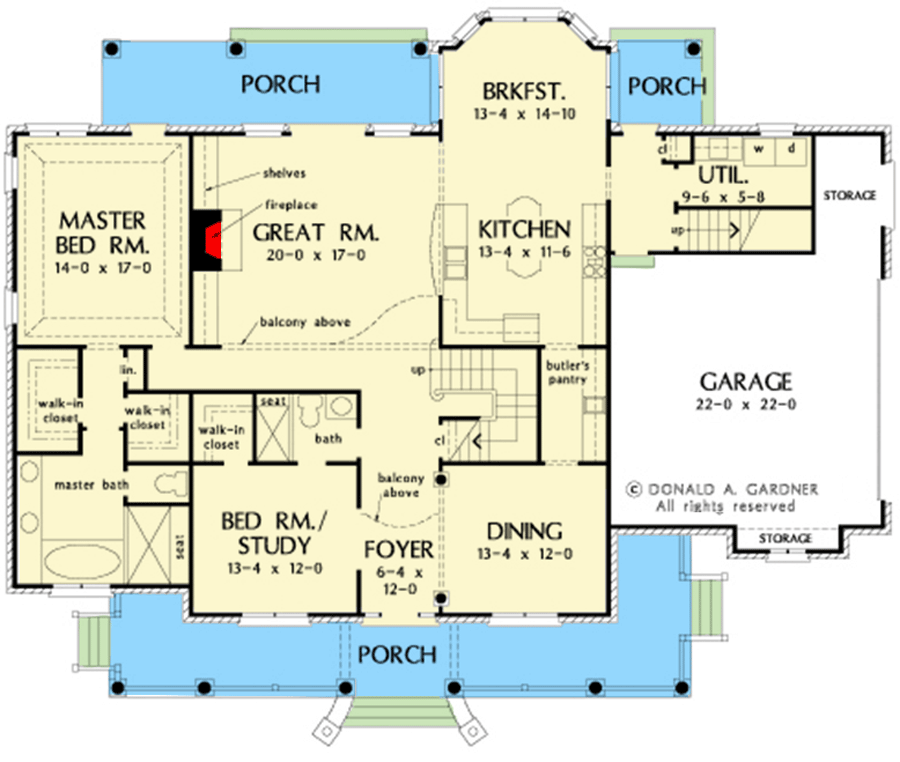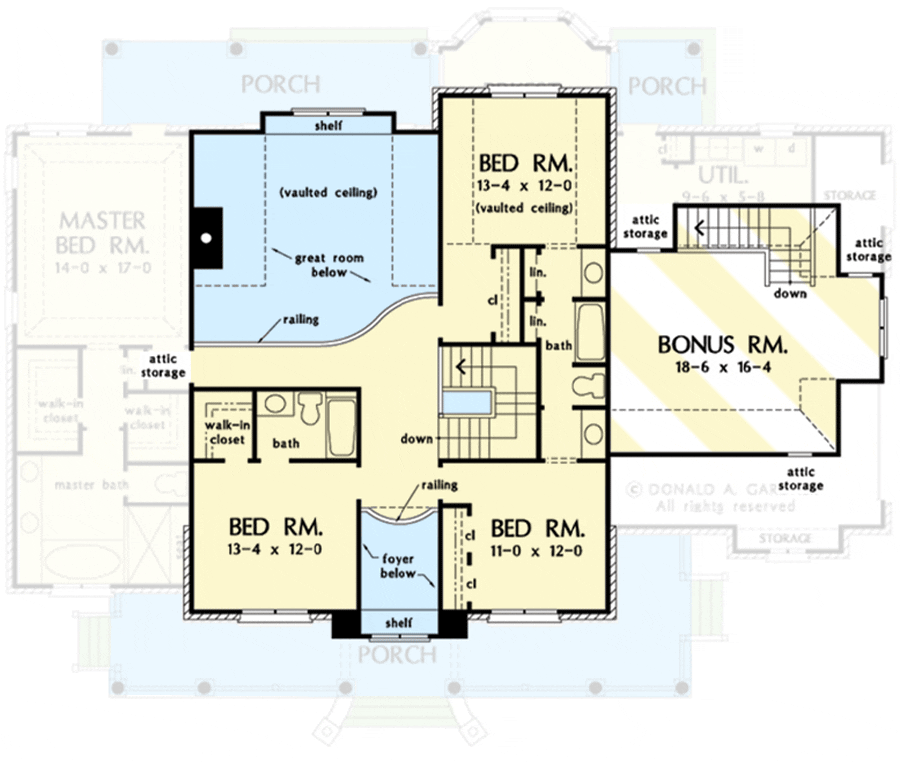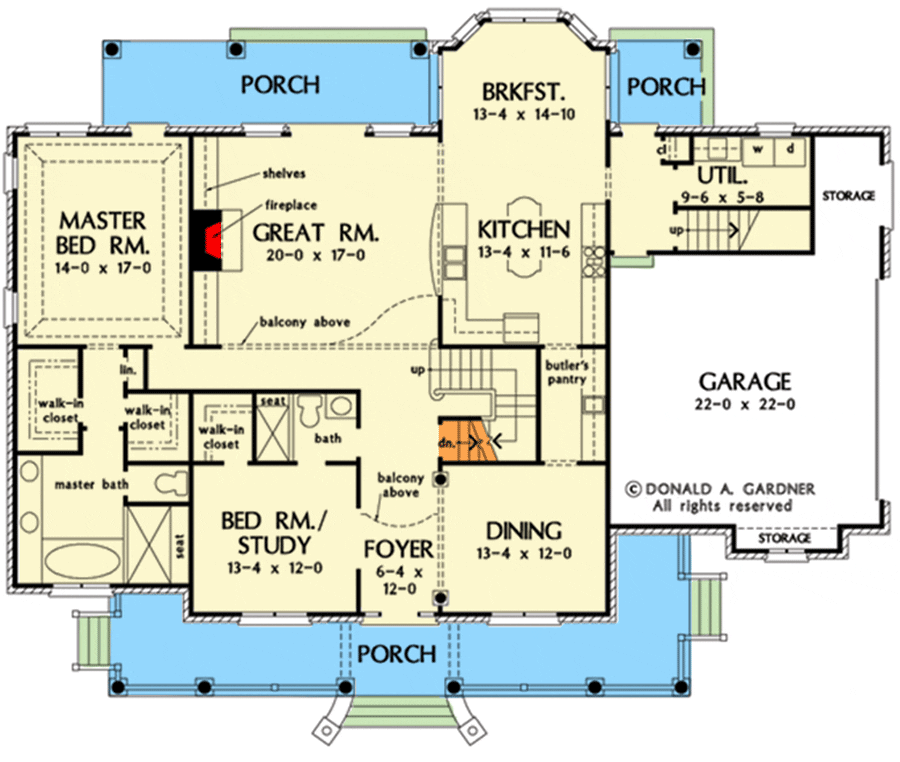 Picture this: a gorgeous hip roof greeting the sunrise, porches eager for your lemonade-sipping evenings, and transoms that are basically your home's way of raising its eyebrows in sophistication.
This isn't just where comfort meets style; it's where they fall madly in love, producing the perfect blend of Country coziness and Traditional grace. And that's just the outside!
Step in, and you're met with an architectural hug – yes, houses can hug, with the right floor plan! This one's got well-defined rooms offering purpose and privacy, yet the overall layout is as open as a constant invitation.
Your family-friendly space just got an upgrade with two-story ceilings that don't just impress, they inspire. The foyer and great room are not only expansive; they're expressive, flaunting their volume and separated by a second-floor balcony so curved, it might as well be a smile.
But wait, the plot – I mean, the plan – thickens! This home's special elements are like Easter eggs you'd find in a blockbuster movie. From built-ins that whisper organizational heaven, to a breakfast bar where you can almost hear the chatter of cheerful morning conversations.
There's a butler's pantry where you can pretend you're being served by Jeeves himself, and let's not overlook the extra storage space in the garage. Because, let's face it, we all have stuff, hobbies, or secret superhero gear we need to stash!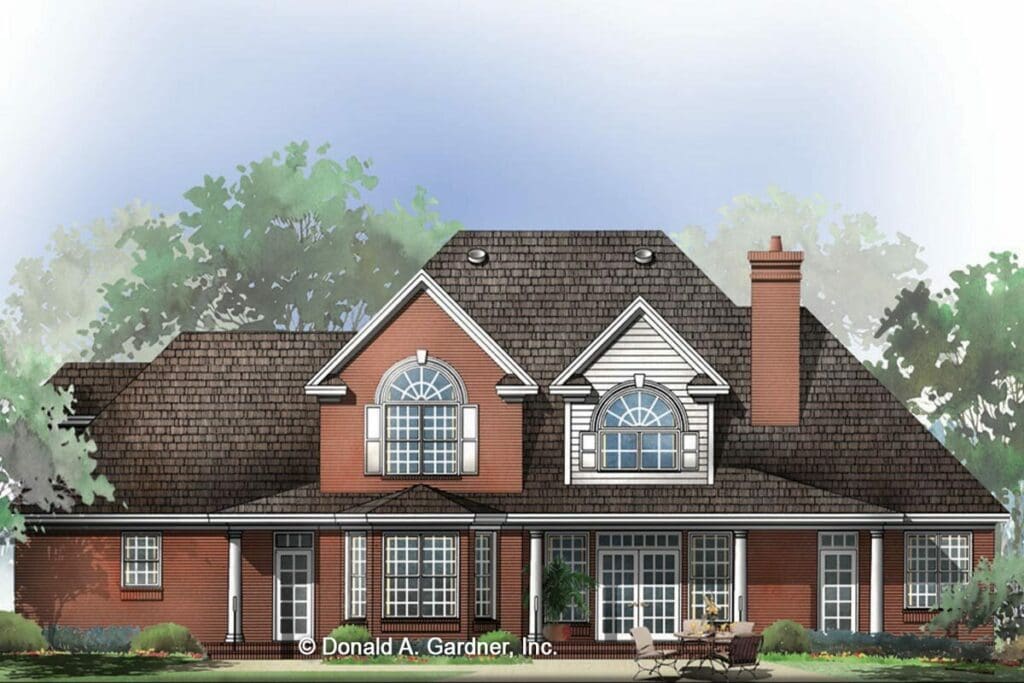 Now, let's talk about convenience, because who doesn't like life to be a tad easier? The main-floor master bedroom is where accessibility cozies up with luxury. Imagine retiring to your sanctuary without the ceremonial trek upstairs.
And it's not just any master bedroom; it's your personal suite embroidered with not one, but two walk-in closets (cue the angelic choir).
His and hers, hers and hers, his and his, theirs and theirs, or just me and mine – whatever floats your boat! Pair that with a deluxe ensuite that's practically a spa nod, and you're living the pampered life!
Venture upstairs, and it's like walking into a cuddle puddle of comfort. Three bedrooms that promise restful slumbers and whispered secrets at midnight.
Two of these nocturnal nests share a Jack-and-Jill bath – perfect for the morning rush or sibling water fights. The third? It comes with a full bath, because sometimes, a bubble bath is the emergency self-care you need on a Tuesday night.
And for the cherry on top – or should I say, the secret attic under the roof – there's a back staircase near the garage. It's like your home's quirky character trait leading to a 402 sq ft bonus room. Home office? Yoga studio? Art space? Gaming room?
That mysterious place where all the single socks from the laundry end up? The possibilities are as endless as your imagination!
So, there you have it – a home that's not just a space, but an experience. A traditional country home plan that's less about the blueprint and more about the life you fill it with.
It's laughter echoing off the high ceilings, the aroma of baking cookies wafting through the rooms, and the soft whispers of "goodnight" across the hallways.
It's not just built with beams and bricks, but with the irreplaceable moments that you'll cherish forever. Now, how about making this house your home?
Plan 444083GDN