Specifications:
6,433 Sq Ft
5 Beds
5.5+ Baths
2 Stories
4 Cars
Imagine a home where every day feels like a decadent retreat in the French countryside.
A home so enchanting, Cinderella would trade in her glass slipper just to live there. Welcome to the grand French Country estate house plan, where opulence meets homeliness, and every corner feels like a page out of a fairy tale.
Now, let's embark on a whimsical journey through this house.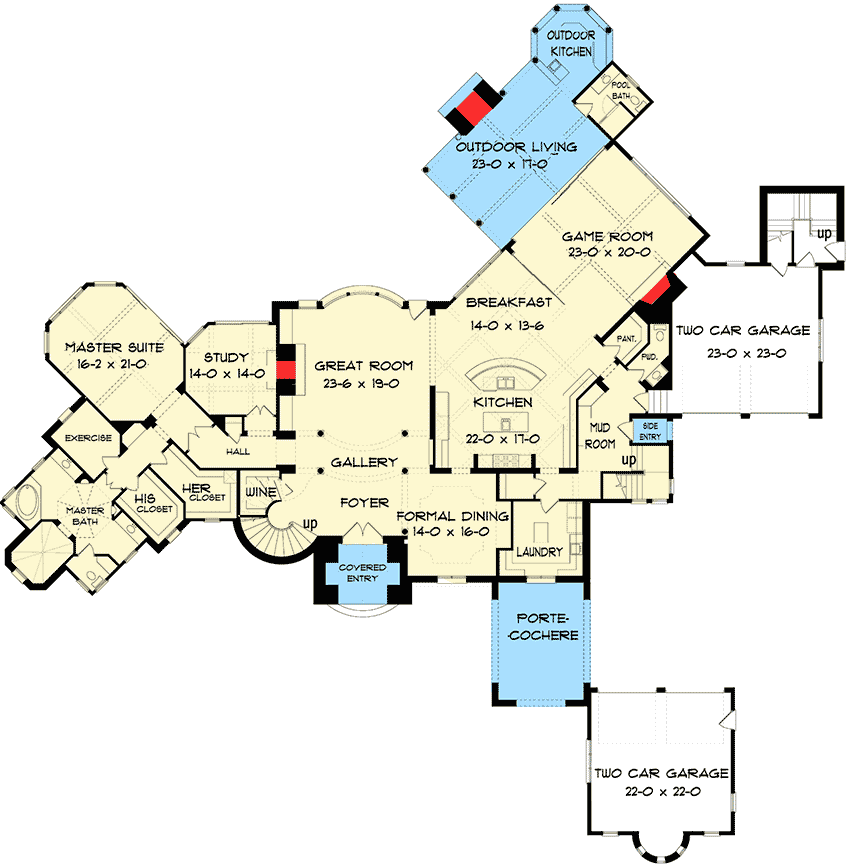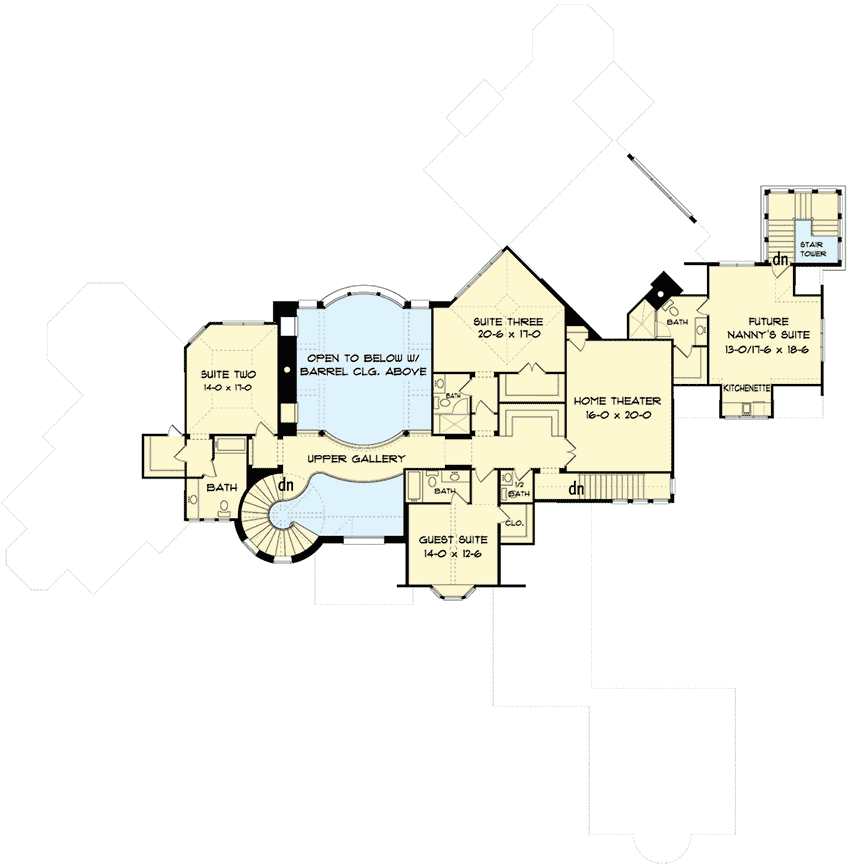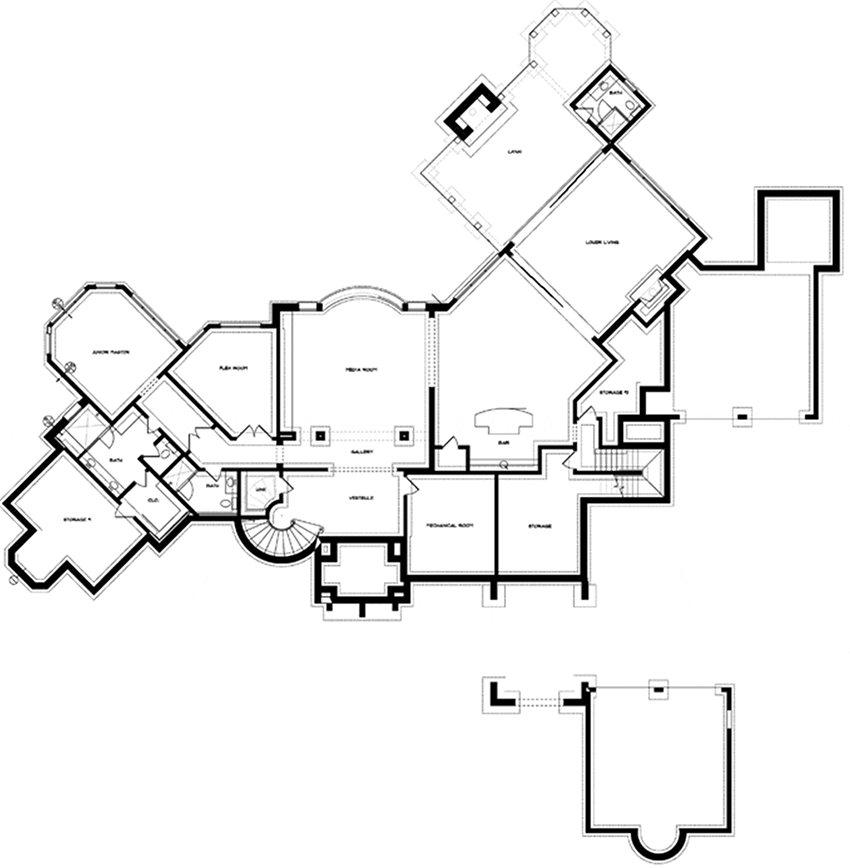 Boasting an impressive 6,433 Sq Ft, this house is not for the faint-hearted. It's for those who believe in 'the bigger, the better'.
But with 5 bedrooms, we're talking sleepover central! And remember, size isn't everything – but it sure is when you can roll around your bedroom and never fall out of bed!
With 5.5+ bathrooms, you have a washroom for every mood. Want to feel like a monarch? Opt for the main bath. In a hurry?
There's probably a half-bath two steps away. Plus, no more queues during the morning rush. Freedom, at last!
Walk into the barrel vaulted great room, and be ready to pick your jaw up from the floor. The imposing fireplace stands as a testament to grandeur, waiting for those evenings filled with stories and marshmallows.
And those four columns? They're not just pillars; they're the gatekeepers of endless memories.
Because why settle for one when you can have two? Go up, and you're welcomed by an open rail balcony hall. The views? Breathtaking. You can see the great room, the foyer, and perhaps the ghost of all the dropped cookies.
A 4-car garage means no more playing musical chairs with your cars. And for those of us who forget where we parked? Well, there are only four places to look!
Gourmet kitchen dreams are made of not one, but two islands! And the six-burner range is waiting for all your culinary experiments.
Let's just hope they don't involve calling the fire department. Oh, and don't forget the walk-in pantry – it's so big, you might need a map.
The game room with its vaulted and beamed ceiling is a masterpiece. But wait, there's a wall of sliding glass doors opening to an expansive outdoor haven!
An outdoor kitchen, fireplace, and even a pool bathroom. It's like the house is saying, "Why leave?"
There's a nanny suite, adding 489 heated square footage. Positioned over one of the car garages, this suite has its own entrance. The perfect retreat, or perhaps, your next Airbnb moneymaker?
Size. Beam ceilings. Private exercise room. A bathroom that would make kings jealous, complete with a walk-in shower that could fit a mini soccer team. It's not just a master suite, it's a realm!
Three substantial bedroom suites with a shared home theater. Movie nights just got upgraded. Popcorn anyone?
In conclusion, the French Country estate house plan isn't just a house, it's an experience. It's a place where luxury meets comfort, and where every day feels like a vacation.
But remember, while it may be grand, it's the laughter, love, and memories that truly make a house a home. And this one is ready for all of that and more.
Plan 93077EL